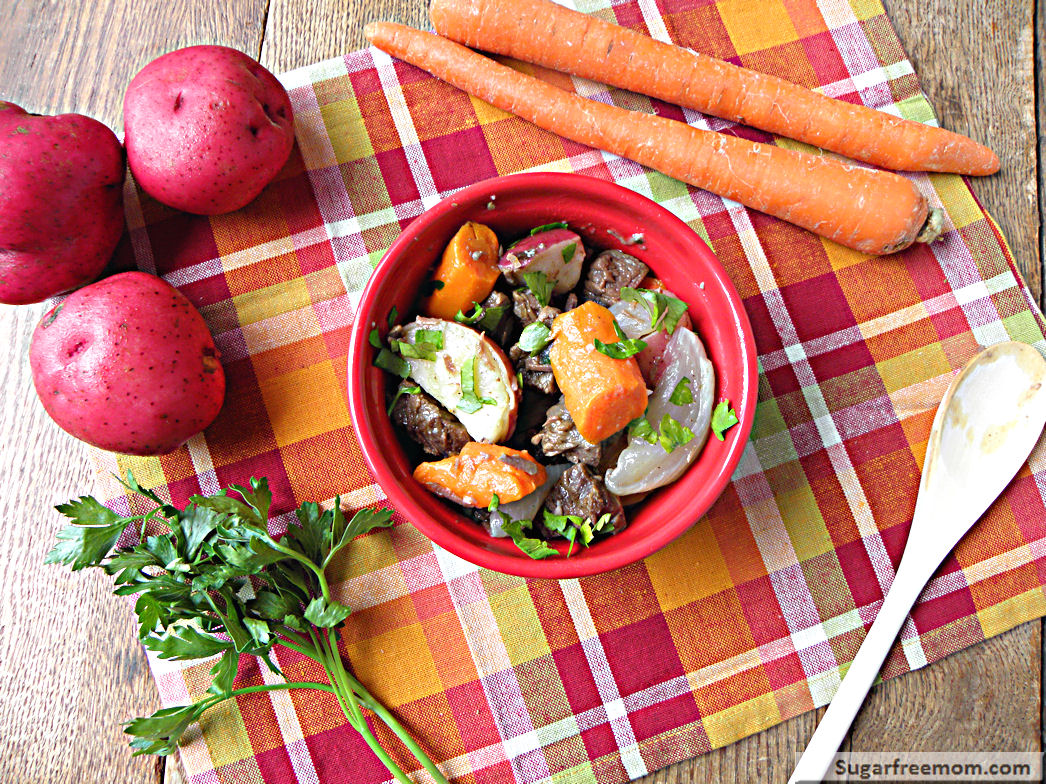 A hearty beef stew that tastes like its been simmering on the stove all day made in less than 30 minutes?!!
I kid you not friends!
It is possible using a pressure cooker! But whether you have one or not you can still make this traditional family favorite at home. Either way it's cooked, it will be sure to please! Directions are included for cooking on the stove below. 🙂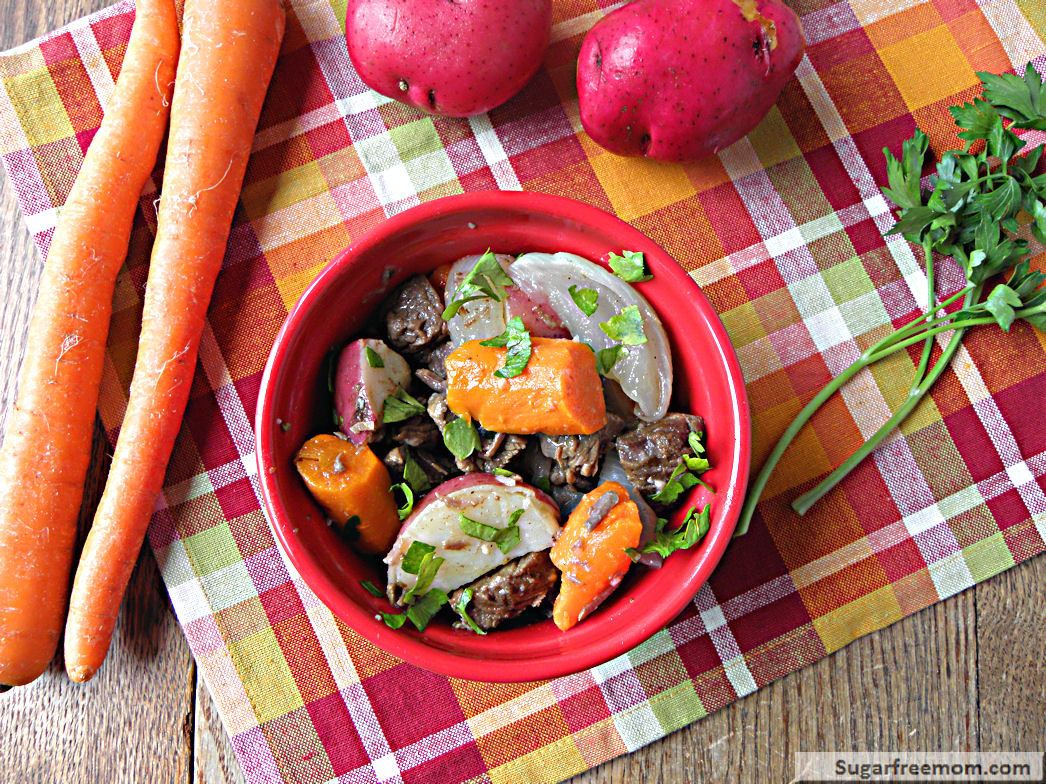 Learning how to use a pressure cooker doesn't have to be intimidating and is worth every penny if you purchase one. Saves you so much time in the kitchen. I grew up helping my grandmother and mom making all sorts of recipes in the pressure cooker so I was never afraid of it. I even posted a video of How To use one so you don't have to be afraid of using one either. The new versions are so safe and really effortless!
The only thing you need to do is gather your ingredients and start timing! 😉
Quick & Hearty Beef Stew
[sc:Ziplist]
Ingredients
2 pounds Boneless Beef Chuck Roast, chunks
2 tablespoons oil
1-½ cup water*
1 teaspoon minced garlic
2 teaspoons salt
¼ teaspoon pepper
1 medium onion, sliced or 1 cup
4 large carrots, cut in thirds
4 medium potatoes, quartered
optional: fresh parsley, chopped
* Water can be replaced with beef broth if you choose.
Directions
Heat oil in your pressure cooker then brown meat. Once browned add water, garlic, salt and pepper. Close lid and bring to pressure. Cook for 20 minutes and release pressure. Add onion, carrots and potatoes. Close lid and bring to pressure. Cook for 5 minutes then release pressure. Carefully remove lid away from face. Divide among serving bowls and add fresh parsley if desired.
TO MAKE THIS ON THE STOVE:
Using a Dutch Oven heat your oil then brown your meat. Increase water to 2 cups and add it to your pot along with seasonings. Bring to a boil then cover and simmer for an hour. Add onion, carrots and potatoes and continue to simmer, covered, for 30 minutes or until vegetables are tender.
Nutrition Info
Servings: 12 cups* Calories per cup: 253* Fat: 14g* Cholesterol: 50mg* Sodium: 66mg* Carbs: 16g* Fiber: 2g* Sugar: 2g* Protein: 16g* Points+: 5*
Other recipes you might like: