Keto Turmeric Fat Bombs are packed full of health benefits!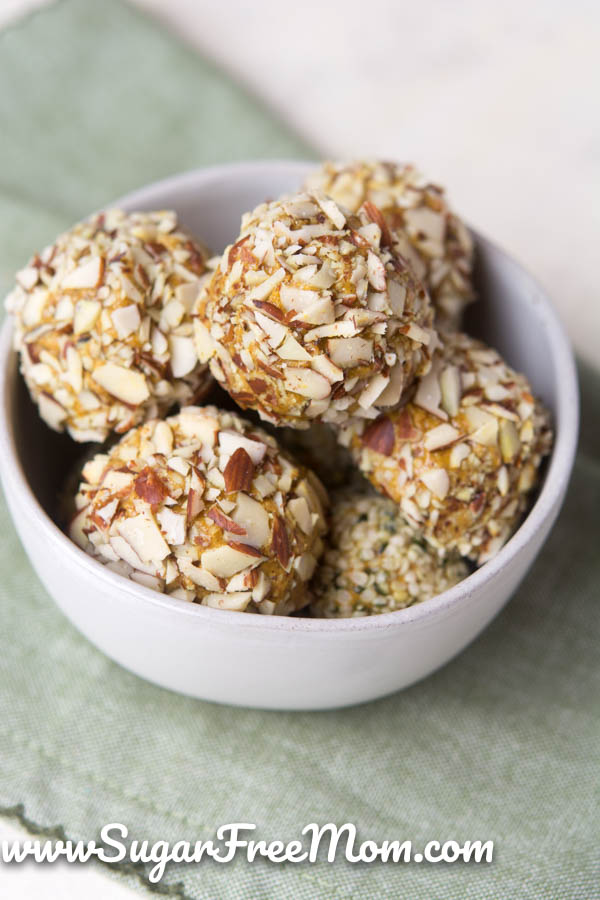 What is Turmeric?
Turmeric is a spice that gives curry its color. Curcumin is the active ingredient in turmeric and is a powerful anti-inflammatory substance that is high in antioxidants. Chronic inflammation in the body leads is usually the culprit in many diseases. If you happen to be dealing with any kind of inflammatory issue, adding turmeric to you daily regime is a great idea. While the active ingredient, curcumin isn't actually absorbed very well in the body, you can increase its absorption by ingesting black pepper with turmeric. Black pepper contains an ingredient that helps enhance the absorption of curcumin.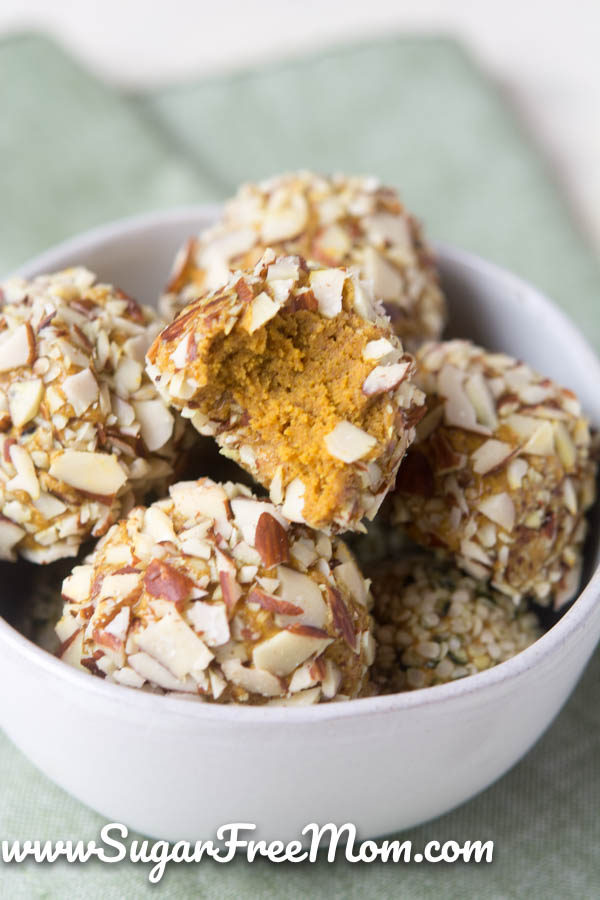 Fat Bombs
Fat bombs are a perfect little treat for those who are on a keto diet. Usually they contain some sort of nut or seeds and some kind of healthy fat, could be grass-fed b utter or avocado or in this recipe today it's coconut oil. Most fat bombs also might contain a berry for some sweetness. My Blackberry fat Bombs are divine as well as my Strawberry Fat Bombs, Raspberry Cheesecake Truffles and Peanut Butter Cookies Dough Bites.
Fat bombs help those on a keto diet, keep their fat higher than on a low carb diet. Keeping fat high is the way to stay satiated and helps increase your ability to be or stay in ketosis. Ketosis is using fat for fuel as opposed to being a sugar burner and using glucose for energy. You can learn more about the differences of Low Carb vs. Keto here.
This recipe today is more on the savory side as opposed to a sweet fat bomb, though it is still has a sweetness to it using some vanilla stevia. You can eliminate the sweetener or use something else if you prefer, but using just a little does help balance out all the flavors.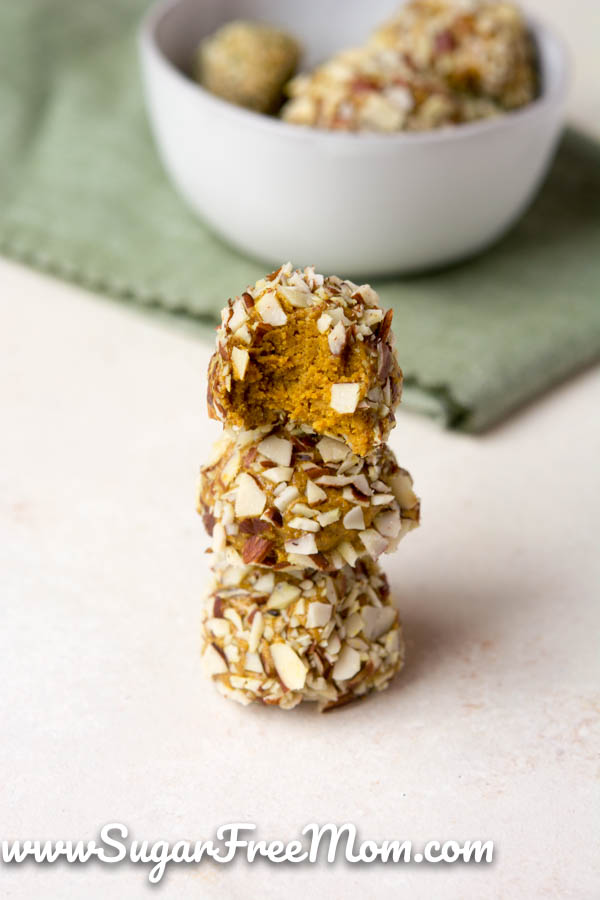 This recipe is pretty adaptable as well. If you don't like almond butter swap it for another nut butter you prefer. Instead of almond milk, you can swap it with coconut milk or dairy milk if you prefer. If you can't have almond flour because of a nut allergy, I'd swap it with ground sesame seeds or sunflower seeds. As long as you keep the black pepper in the recipe with the turmeric, you will get all the benefits from the active curcumin. This is the turmeric I purchased.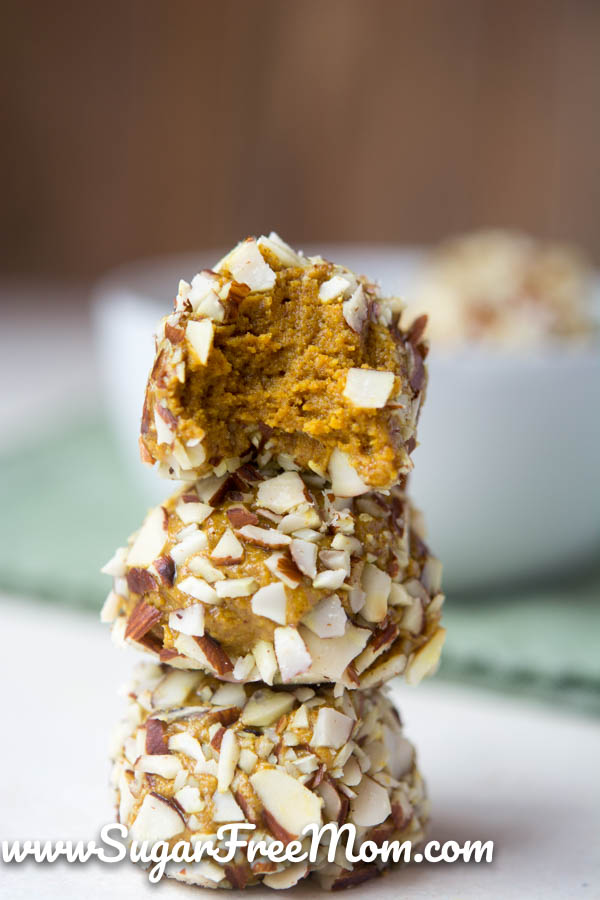 Meal Planning
If you love recipes like this for yourself and family, you might be interested in my meal planning membership. Weekly low carb keto dinner meal plan sent to your inbox every Friday with shopping list. The best part about my meal planning feature is that if you aren't interested in one of the dinner meals you can swap it out for something else! You can even change serving sizes and the shopping list will adjust! It pretty amazing software and I hope you'll take advantage of it. You can have a sustainable low carb/keto lifestyle when you're well prepared and planning meals is the key! LEARN MORE TODAY!
Keto Turmeric Fat Bombs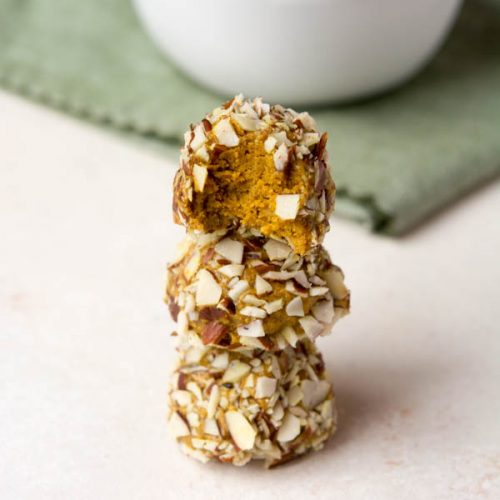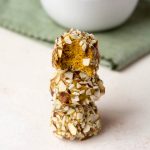 Print
Keto Turmeric Fat Bombs
Instructions
Place all ingredients into a food processor and process until smooth.

Place in fridge for 30 minutes.

Using a standard cookie scoop, scoop batter and roll into a ball.

Keep refrigerated until serving. 
Nutrition
Serving:
1
fat bomb
|
Calories:
162
kcal
|
Carbohydrates:
5
g
|
Protein:
5
g
|
Fat:
14
g
|
Saturated Fat:
1
g
|
Sodium:
1
mg
|
Potassium:
3
mg
|
Fiber:
2
g
|
Calcium:
15
mg
|
Iron:
0.3
mg