These Sugar-Free, Low Carb, Nut Free and Gluten Free Brownies are fudgey, gooey and rich in texture! These are everything you've always loved about traditional brownies, but made healthier and allergy friendly!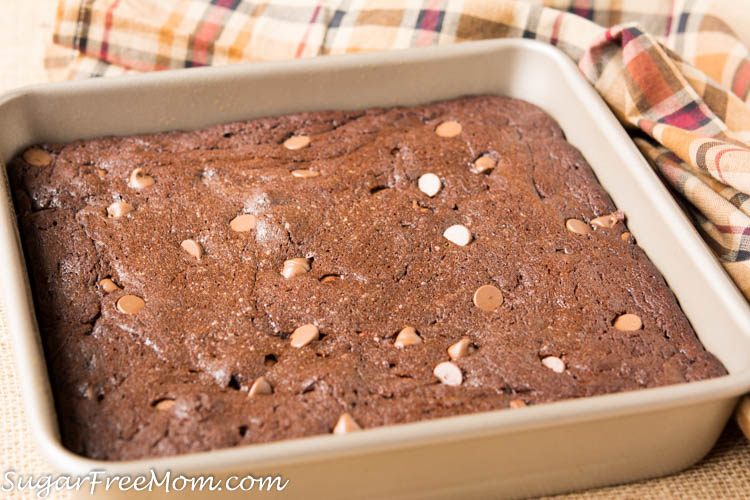 SUGAR FREE LOW CARB BROWNIES
Sinking your teeth into a fudgey, gooey, melty, chocolatey brownie can be one of the most sinful indulgences, but it doesn't have to be when it's a low carb dreamy recipe!
Living a sugar free life style for the last 15 years hasn't always been a piece of cake, pun intended. I've had to re-create many traditional recipes through trial and error simply because there just wasn't a whole lot of options out there. Sugar-Free baking was pretty much not existent, and finding a delicious brownie recipe was hard to come by.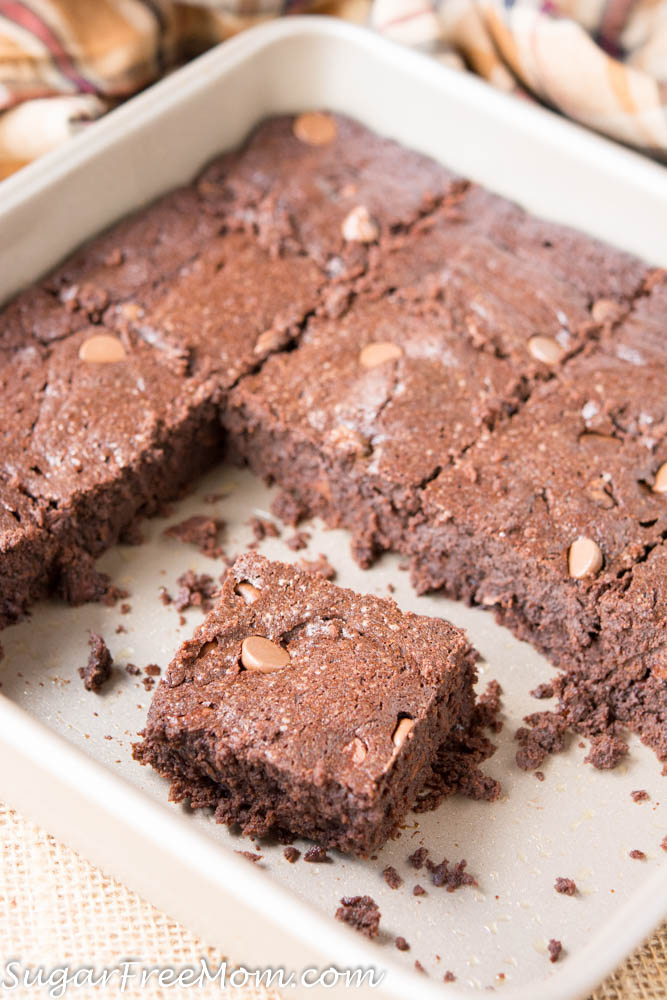 I've got a few brownie recipes I've made over the years here on the blog. Some are before I went low carb which are simply sugar free, not containing white refined sugar. If you're new to baking without sugar and you're family is new to eating desserts without sugar, you might enjoy some of these brownie recipes: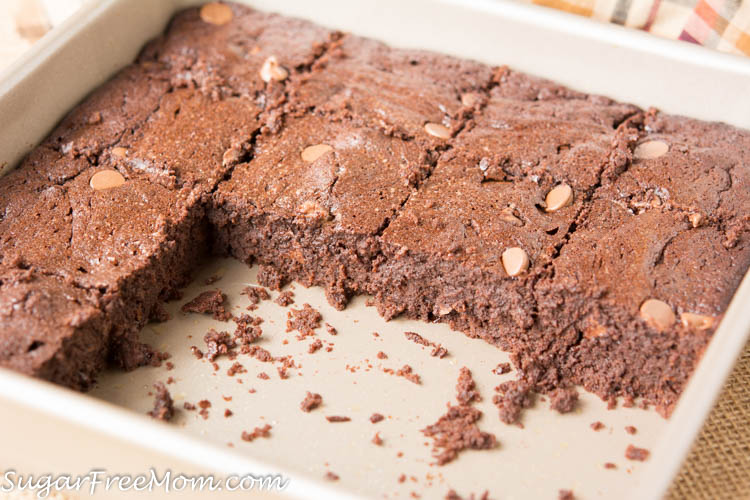 BEST EASY KETO BROWNIES
I do have this fabulous Cheesecake Brownie which is low carb and sugar free, but it's a bit more work than a typical brownie recipe.
I felt I just didn't have a Go- To Brownie recipe that was low carb and sugar free and didn't require too much effort. So I've been working diligently over many weeks and many trials and errors to perfect the BEST BROWNIE RECIPE you will have need or want!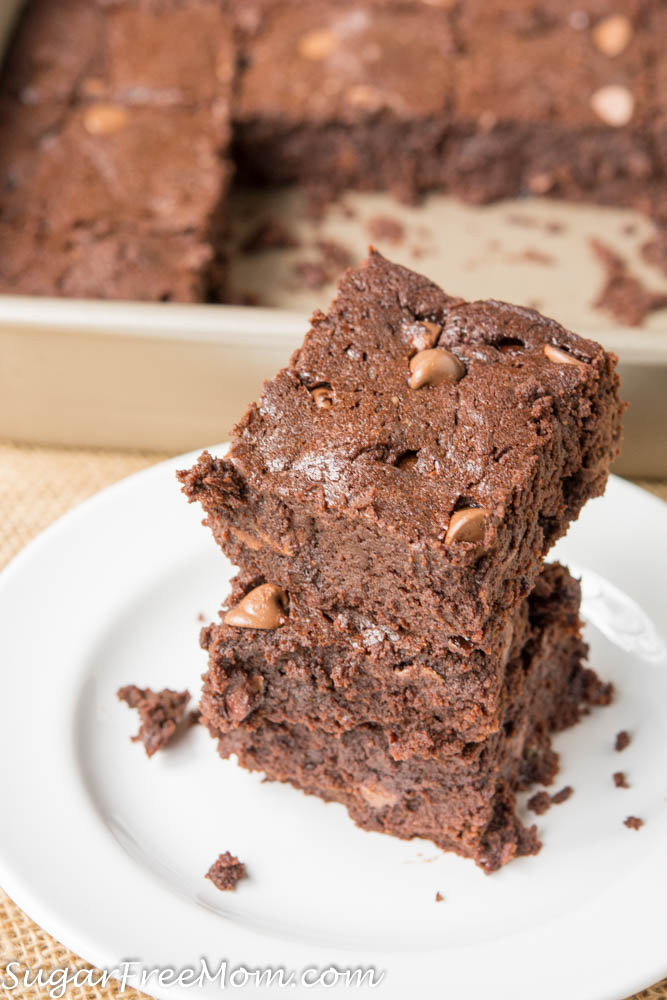 KETO NUT FREE BROWNIES
When I did my research of what really make s a traditional brownie chewy, gooey, and fudgey the basic ingredients are adding an egg yolk, brown sugar, oil and under-baking, not baking the recipe to completeness, letting it come out of the oven when it's really not quite done.
I knew I could make it happen for a low carb/sugar free girl like myself and I did!
Meet the fudgiest, low carb, sugar-free, gluten free and nut free gooey brownie you will ever have!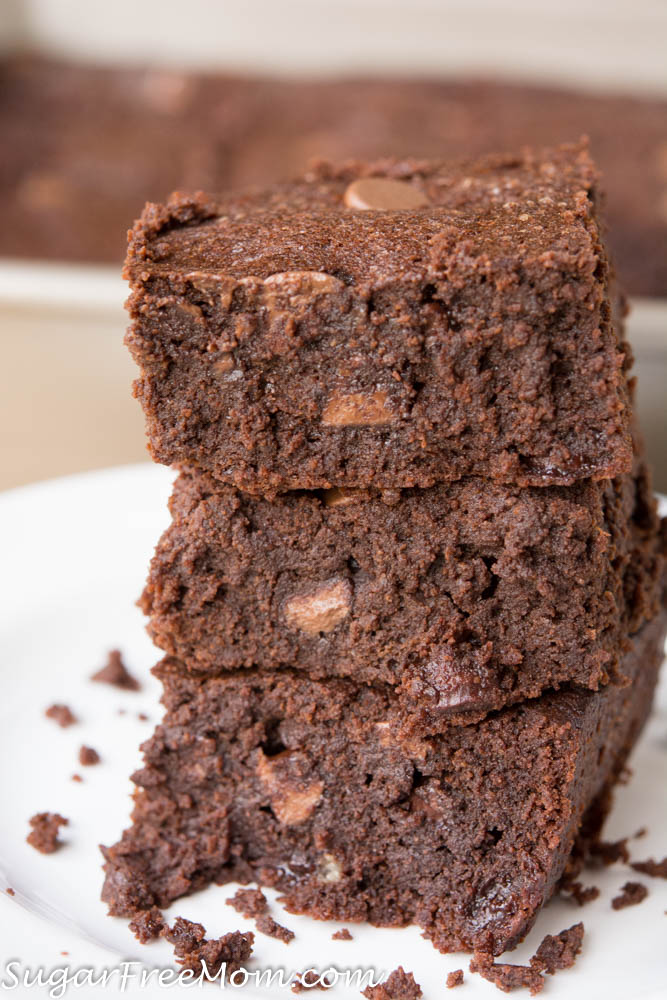 The extra sugar free chocolate chips are completely optional and do not make or break the fudgey texture of this brownie, but do add that extra something special that really can't be beat.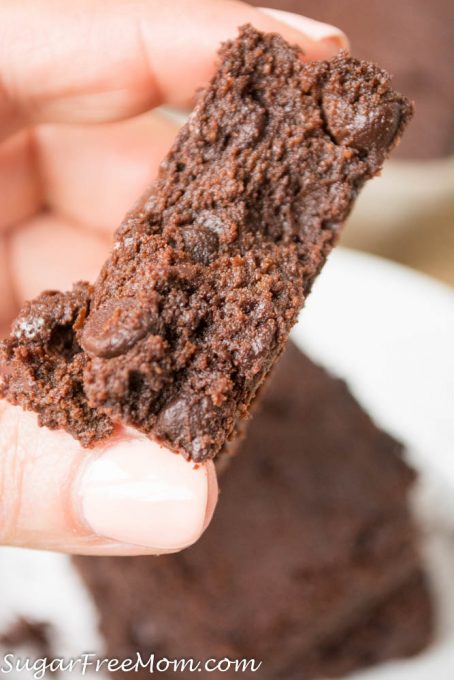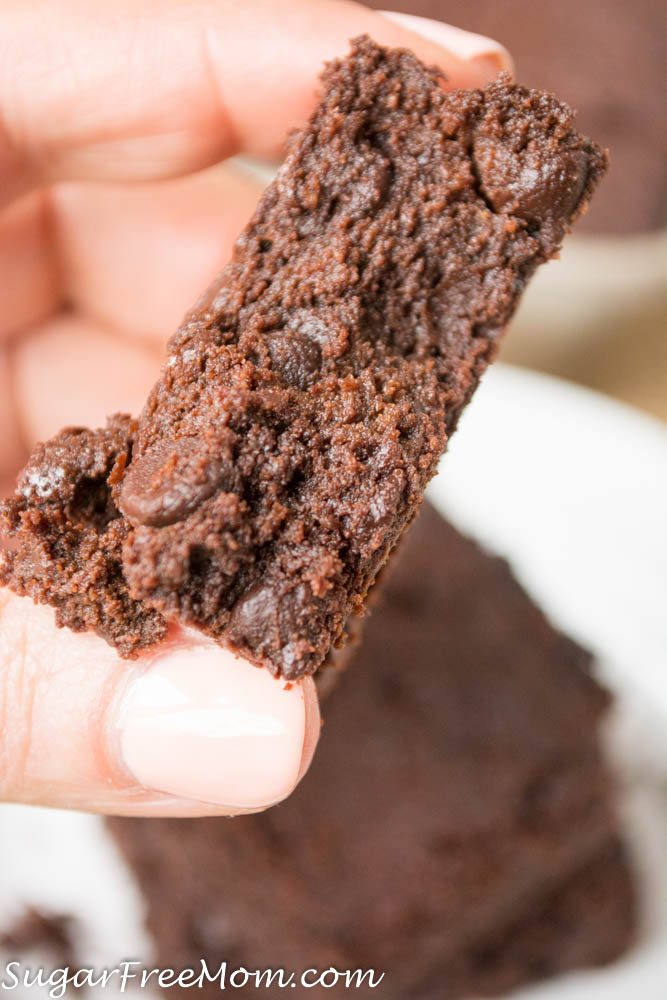 I can't imagine a life worth living if I couldn't indulge in chocolate and have a delicious chocolate brownie every once in a while! These brownies make living a sugar-free and low carb lifestyle- manageable, doable, sustainable and rewarding in every sense of the word!
Brenda's Notes:
You can use any chocolate you prefer. Lily's Sweets linked below is sweetened with stevia and that's why I like them.
If you don't have chocolate liquid stevia, vanilla would also work here.
Please weigh your measurements, it makes a huge difference in the outcome and texture.
Instant coffee is added because it enhances the rich flavor of chocolate and does not add any coffee taste at all.
I linked below to the protein powder I used below, you can use whichever you like but I do not recommend leaving it out. It provides what often gluten helps do in recipes, provide that chewy texture and makes the surface of the brownie look like traditional brownies.
I can not recommend switching out the coconut flour for almond, they are not interchangeable and require different amounts of liquid. I have made this recipe over 4 times and did not try it with almond flour because my youngest would be eating it and he has a nut allergy.
You can sub the oil with another oil or even replace with butter, but fair warning, I've made this without oil and all butter and it's not as gooey and fudgey.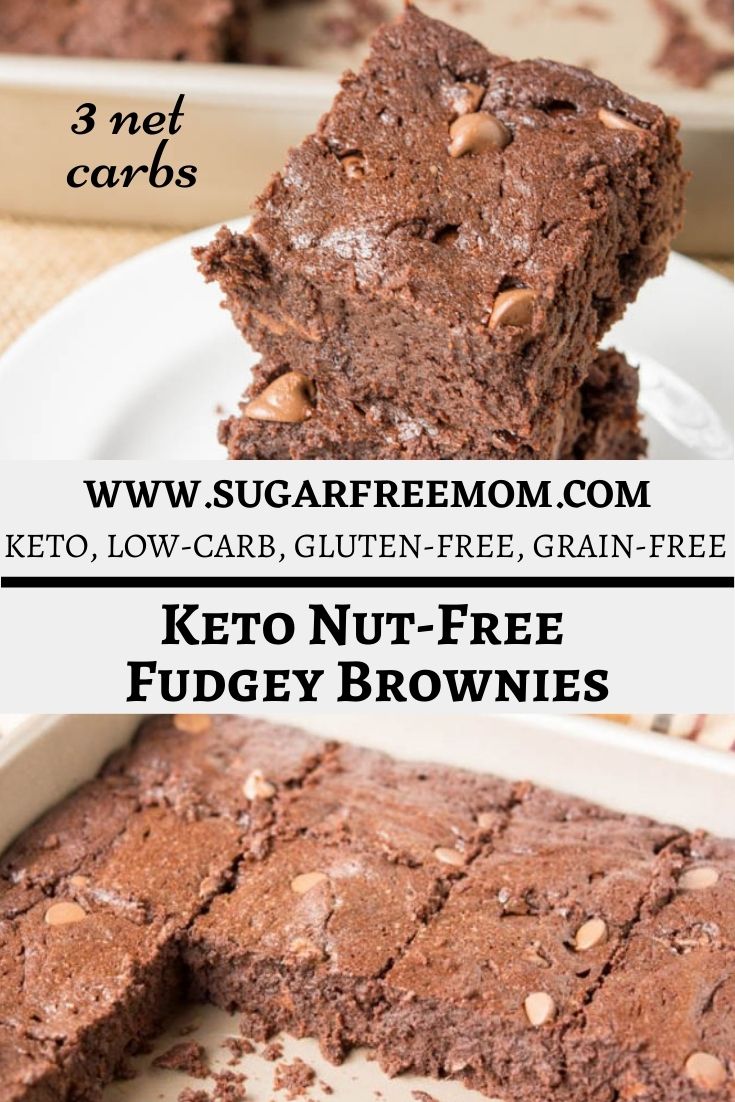 SUGAR FREE LOW CARB BROWNIES (NUT FREE)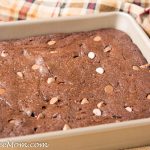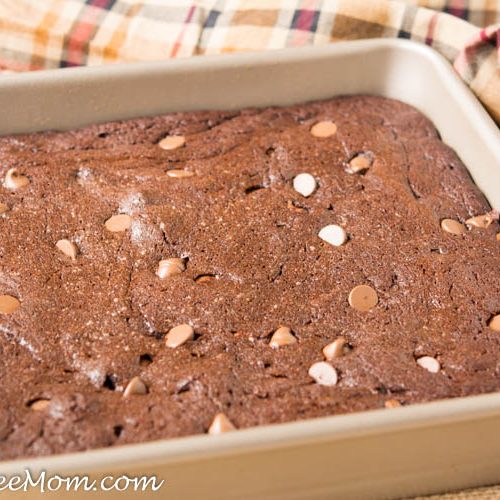 Print
Sugar-Free Low Carb (Nut Free) Brownies
Instructions
Melt the chocolate chips and butter over low heat on the stove or microwave for 1-2 minutes and stir until completely smooth. Set aside.

Preheat oven to 350 degrees F.

Add the oil, eggs, yolk, vanilla extract, stevia and cream to a stand mixer and mix until combined.

Slowly pour in the melted chocolate while the mixer is on low speed.

Add the remaining ingredients and blend until combined.

Stir in the optional chocolate chips if desired.

Line an 8 by 8 pan with parchment paper or grease pan.

Pour in batter and bake for 25 minutes. It might look underdone but it's best to take it out before it looks done to achieve that gooey texture.

Allow to cool 15 minutes before slicing.

Best if enjoyed the same day although storing in the fridge, covered, will keep it well for the next day.
Notes
Net Carbs: 3g
This recipe was first published in April 2017 and updated with video in February 2021.
Nutrition
Serving:
1
piece
|
Calories:
155
kcal
|
Carbohydrates:
4
g
|
Protein:
5
g
|
Fat:
13
g
|
Saturated Fat:
7
g
|
Cholesterol:
53
mg
|
Sodium:
127
mg
|
Potassium:
61
mg
|
Fiber:
1
g
|
Vitamin A:
280
IU
|
Calcium:
17
mg
|
Iron:
0.5
mg