Easy Sugar Free Keto Mini Chocolate Muffins just 1 net carb each!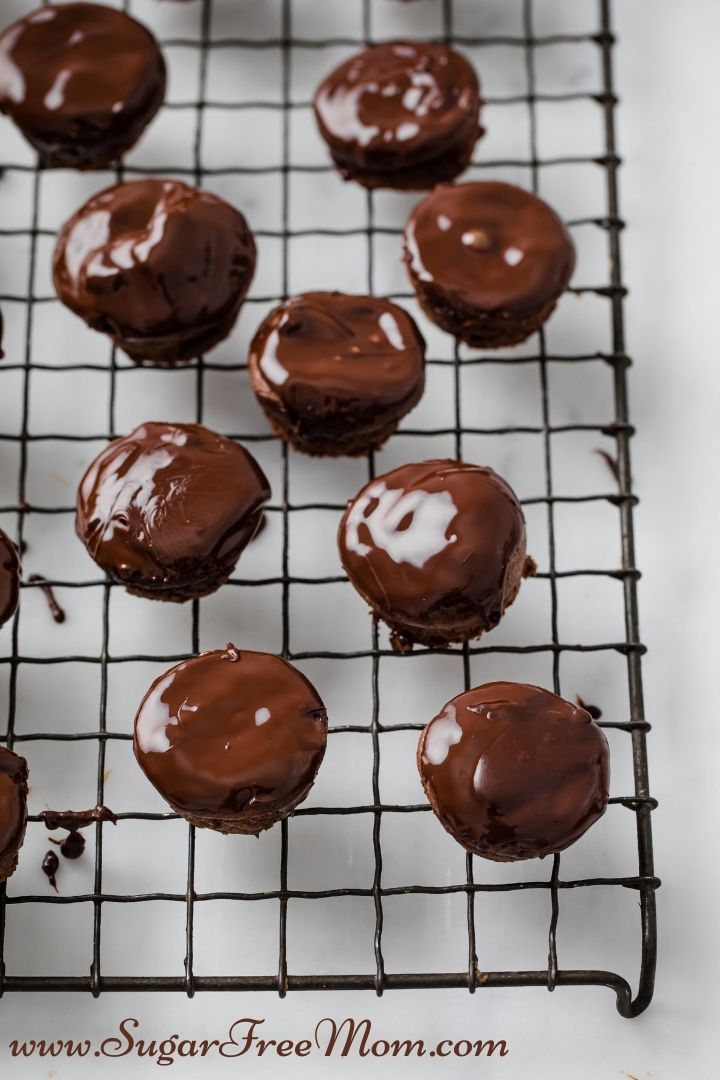 Sugar Free Chocolate Muffins
These cute, light and fluffy mini chocolate muffins will remind you of the texture of a donut hole only these are keto friendly, sugar free and just 1 net carb each! Perfect for a small snack or make for the family for a special breakfast on the weekend! Even wonderful for a kid party or finger food dessert for watching football games! Any way you enjoy these, they are sure to please even the non keto people in your life.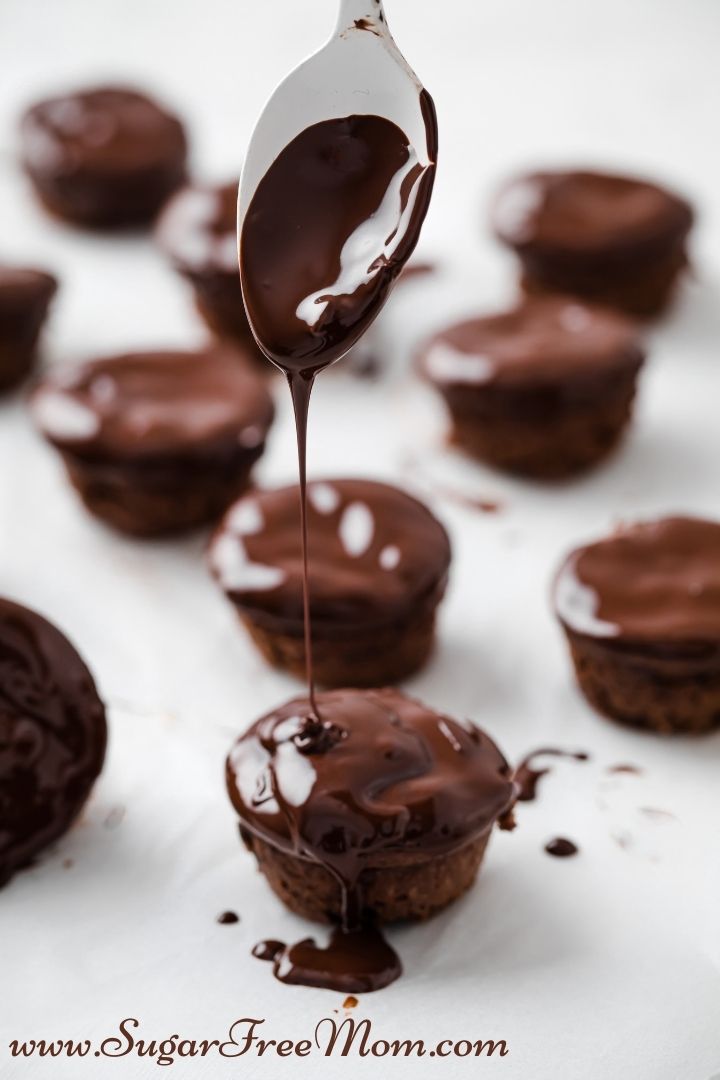 Tools to Make Mini Chocolate Muffins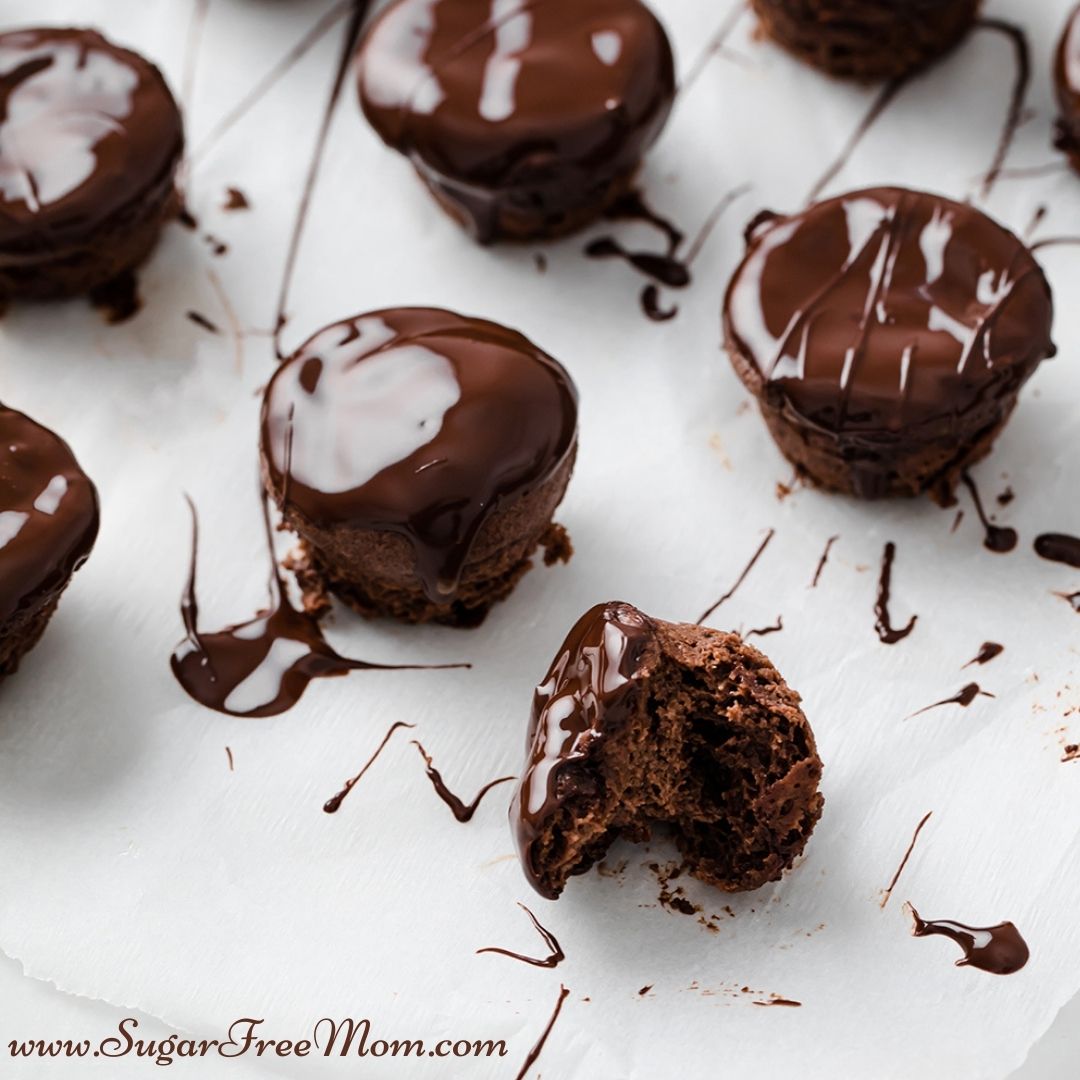 Low Carb and Keto Meal Planning
Our membership is simple. You can subscribe for a month to try it out or you can subscribe for a yearly membership. Each Friday you will get a meal plan that comes to your email. You'll have that early in order to go food shopping before the meal plan begins on Sunday. You will be able to view and print the meal plan and the shopping list. If you don't like a meal, simply delete it and swap it with another meal you like. The shopping list will automatically adjust. It's the best software available out there for a customizable menu plan. Not many other low carb or keto meal plans allow you the option to remove, add, start with a blank menu and create your own if you so wish. 30 % Off for September! Use code; BACKTOSCHOOL at checkout! Learn More about our meal plans!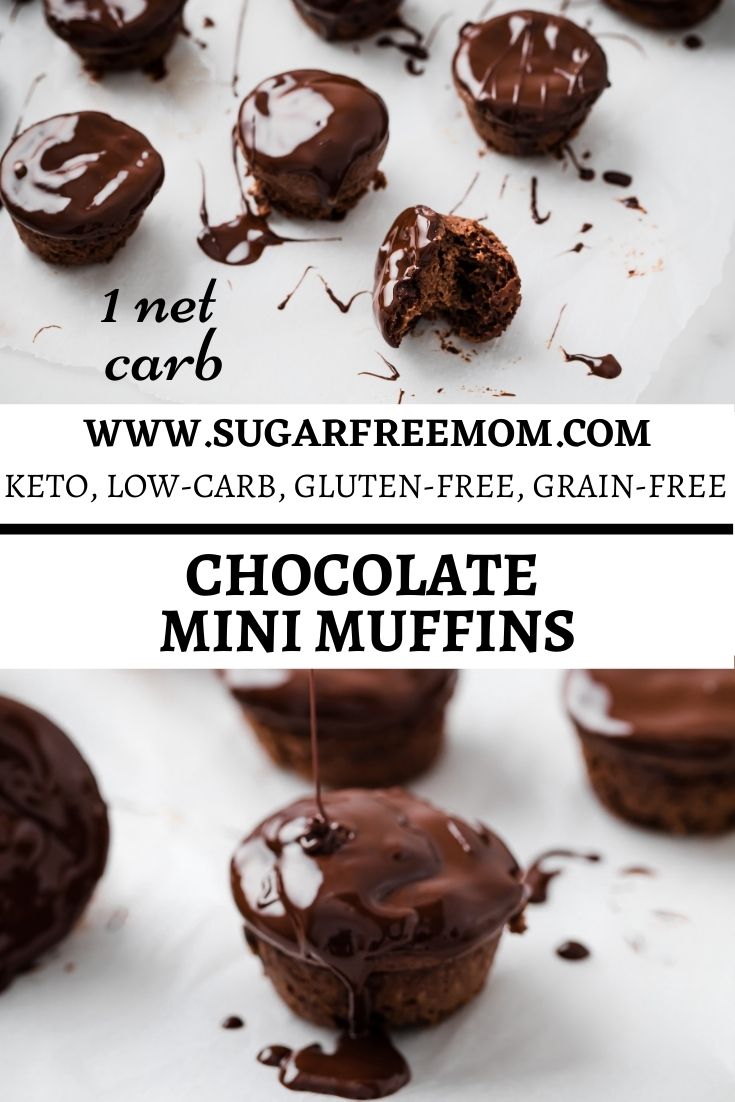 Other Muffin Recipes you might like:
Sugar Free Mini Chocolate Muffins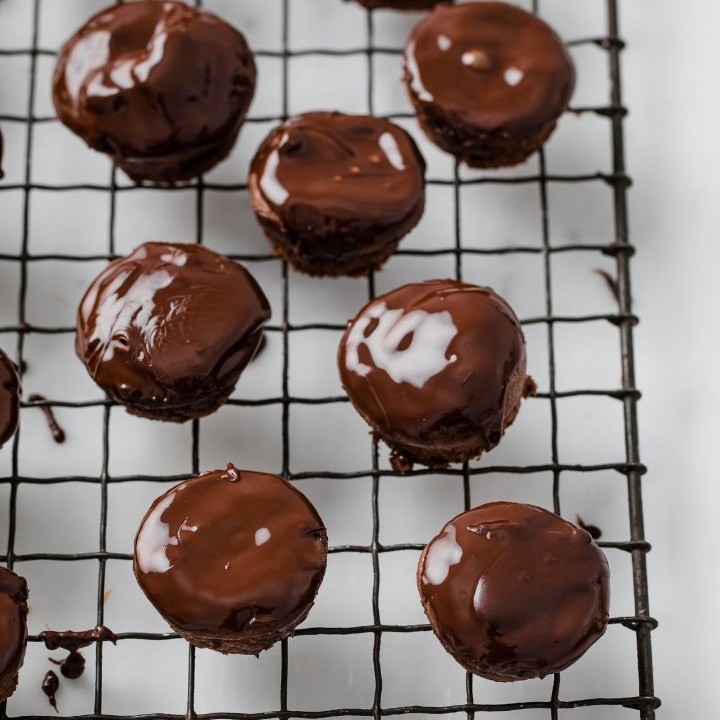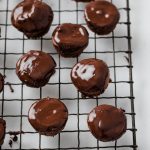 Print
Keto Chocolate Mini Muffins
These Keto Chocolate Mini Muffins are a cross between a mini muffin and a donut hole. They're fluffy and light, baked and not fried, and also bite-sized, which means you can have 1 or 4 depending on your macro count for the day!
You can make these muffins in any shape you like. Use a mini muffin tin or silicone mold, which is best for easy removal and no sticking. Or you could also just pipe onto a parchment lined baking tray.
Topped with a melty dark chocolate, these Keto Chocolate Mini Muffins are the perfect healthy sugar-free treat.
Ingredients
Optional Chocolate Ganache Topping
Instructions
Preheat the oven to 350F / 180C / 160 fan.

Grease a mini muffin pan generously with oil, or use a silicone mini muffin pan (preferable) or line a baking tray with greaseproof paper.

Place the almond flour, cacao, psyllium husk powder, xanthan gum, baking powder and salt in a large bowl and mix to combine.

Add the butter and sweetener to a pan. Heat on medium / low until warm, whisking with a hand whisk and then reduce to low and add the almond milk. Whisk and heat until warm. Turn off the heat and add the flour mix and whisk until thick.

Transfer to a stand mixer or mixing bowl. Allow to rest for 15minutes (important) and then beat ideally with a paddle whisk adding the eggs, one at a time, about 20 seconds apart. You can use a hand whisk if you prefer. Continue to whisk for 2 minutes on medium (kitchen aid level 3 -4) until fluffy, add the vanilla and whisk for another 10 seconds or until combined. It should be thick and sticky.

Allow to rest for about 20 minutes (this is important to help retain the softness).

Pipe into your mini muffin pan or on the lined baking tray in as much of a circle as possible.

Bake in the oven for about 15 - 20 minutes (try not to open the door before 15 minutes) or until you can insert a toothpick without the batter sticking. Keep opening the door will make them less fluffy. Don't over cook them. They will deflate a little when cooling but this is to be expected. When cooked remove from the oven and allow to cool in the pan whilst you melt the chocolate.
Chocolate Ganache Topping
Place the chocolate into a heat proof bowl (chop if not using chips) and melt over a pan with one inch of boiling water until smooth. Stir occasionally.

Remove the puff from the mold and dip each Low Carb Chocolate Puff in chocolate and either eat straight away(good luck trying to eat them without licking your lips!) or place on a baking tray in the fridge for 5 minutes just until the chocolate sets, or leave at room temperature.

Storage: Tupperware for up to 3 days. You can also refrigerate but they will become a little denser but still nice.
Notes
Net Carbs 1 g
Nutrition info is not including optional chocolate topping
Nutrition
Serving:
1
mini muffin
|
Calories:
55
kcal
|
Carbohydrates:
2
g
|
Protein:
2
g
|
Fat:
5
g
|
Saturated Fat:
2
g
|
Cholesterol:
21
mg
|
Sodium:
51
mg
|
Potassium:
32
mg
|
Fiber:
1
g
|
Sugar:
1
g
|
Vitamin A:
82
IU
|
Calcium:
24
mg
|
Iron:
1
mg