This Delicious Sugar-Free Monk Fruit Sweetened Chocolate By ChocZero is a fabulous low carb chocolate with many varieties and options!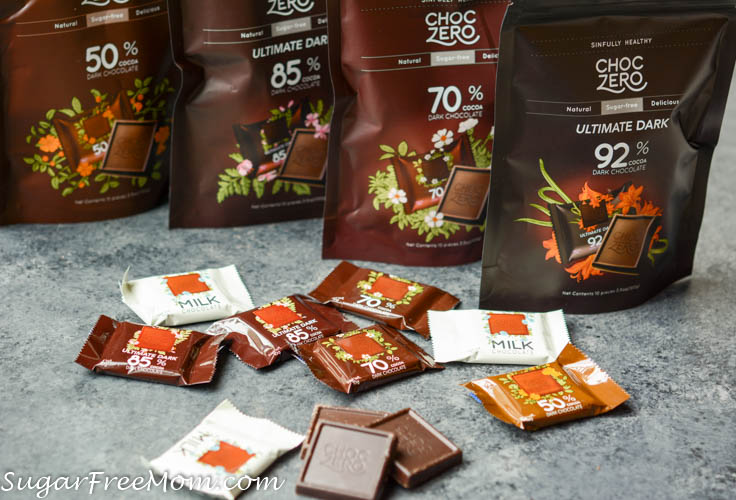 I am a woman who loves chocolate and I also choose to be sugar-free and low carb. So I guess you could say I'm pretty particular in what I put into my body.
When companies send me products to try I usually don't recommend many of them unless they are ones I would certainly enjoy myself or let my kids enjoy.
Recently I was sent some samples of this sugar-free chocolate by ChocZero. It's sweetened with monk fruit and something I'm really not accustomed to having. Usually I stick with stevia and erythritol as my primary low carb, sugar-free sweeteners of choice, but I was intrigued enough to try these samples out of my duty as a sugar free blogger of course. 😉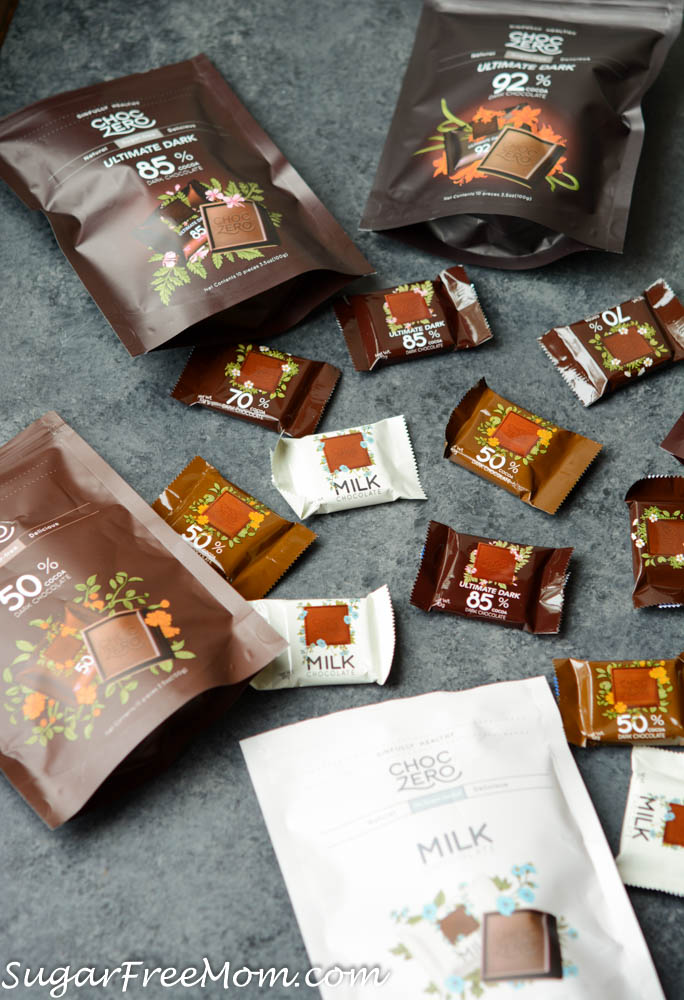 As you can see from the photos there are quite a few options to choose from. They include, Milk Chocolate, 50% Cocoa, 70% Cocoa, 85% Dark and 92% Dark. In each bag contains a nice little packaged individual serving size. Between all of them 1 piece has between 4- 6 total carbs and dietary fiber is anywhere from 3-5 grams, making each piece approximately 1 Net Carb!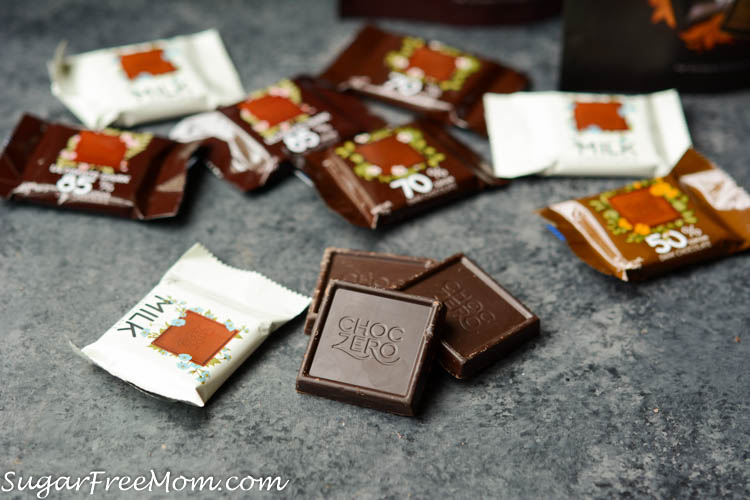 I don't know about you but that makes me happy, I was sold on them! They taste fantastic, no after taste whatsoever. My kids and hubby tried some as well and felt the same, no funny aftertaste.
If you've ever had any store bought sugar-free chocolate containing maliltol or sorbitol, you know all to well the stomachaches that follow from having too much of it. These DO NOT contain any sugar alcohols that would cause stomach upset or gastric pains.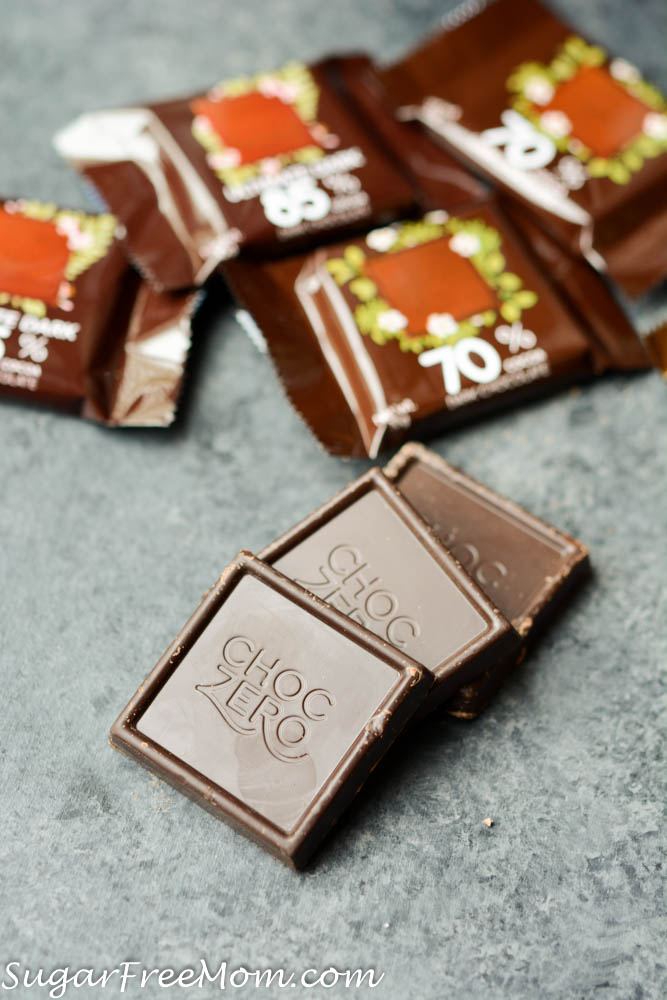 I can think of a ton of my recipes you could use with this yummy chocolate, like these Fudgey Brownies, Cheesecake Brownies or my Low Carb Peanut Butter Blossoms with chocolate center!
I'm excited for you to try this chocolate!
This Giveaway is Now CLOSED!
This Give Away is for 3 Readers of Sugar-Free Mom!
Good Luck to all who enter!
To Enter this Giveaway Below:
You must a US resident only, sorry everyone!
You need to comment below if you've ever tried products with Monk Fruit or have used it in a recipe, please share.
Follow ChocZero on Instagram.
Follow SugarFreeMom on Instagram.
Deadline to enter is Mother's Day, May 14th, 2017 at midnight. 3 Winners will be selected randomly using the Rafflecopter plug in below. I will email each winner and you must reply within 24 hours or I will choose a new winner. Choczero will mail each winner selected with 6 bags of your choice!
a Rafflecopter giveaway

Disclaimer: I received samples of Choczero chocolate. I did not receive compensation to write this post. This giveaway is being sponsored by Choczero. All opinions are 100% my own.