This Sugar-Free Maple Coconut Refrigerator Fudge is low carb and made with just 4 ingredients!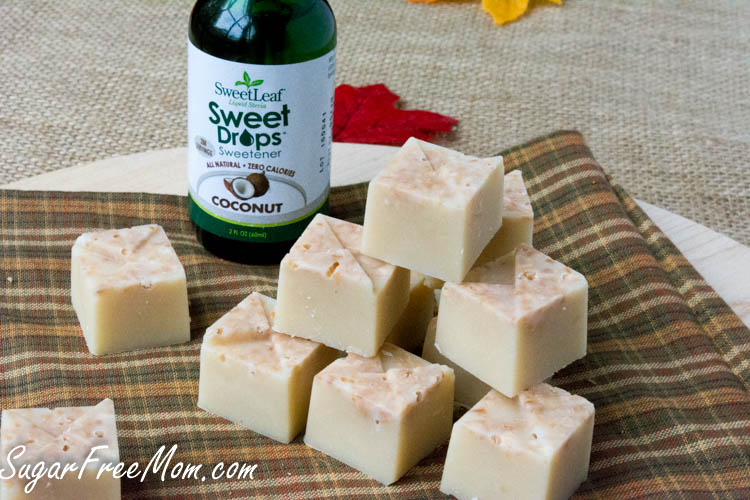 It's sometimes surprising how combining simple ingredients can create such fantastic recipes! This recipe today is one of those kinds of recipes. You'll wonder why you never tried experimenting before. No experimenting here now though since I've done the work for you. It's simple, tasty and super easy. You can whip this up in 5 minutes! The hardest part will be waiting the hour for it to set in the fridge.
Some of you maple syrup fans might be asking, "Why not just use some maple syrup to sweeten this?" Of course you could but since maple syrup is still a sugar, healthier or not, I chose the maple extract instead. Here's a post I wrote about why I can't consume Maple Syrup even if it is a less refined sugar. But honestly you can use whatever sweetener you prefer.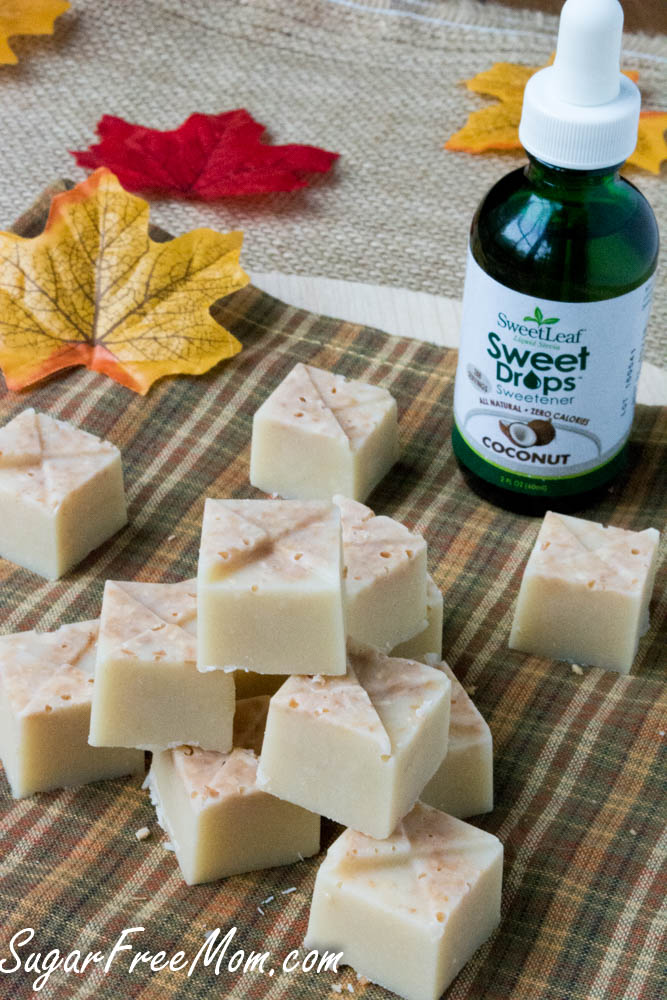 The coconut liquid stevia by Sweetleaf is my choice here because I'm using coconut butter for the base of this fudge. Now if you're not a coconut fan, this may not be your cup of tea. But the combo of maple and coconut is fantastic and even if you're maybe not that into coconut you may be surprised how much you love this fudge.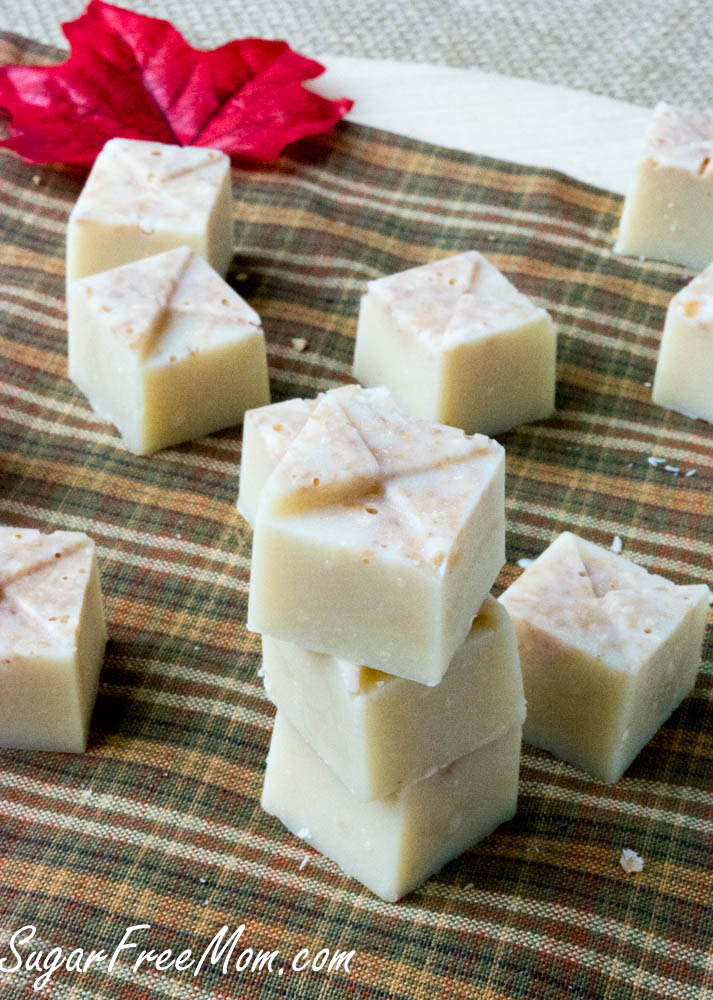 You can always add more maple flavoring if needed. This is simple enough that adding a little sweetener and flavoring, then tasting before you let it set in the fridge is the best guarantee you will love what you've made.
It's best to keep it refrigerated before serving as if it's a warm day, coconut can tend to soften a bit. But if you love a good soft fudge, allow it to sit on the counter a few minutes before indulging! You will be licking your fingers!
My youngest son has a tree nut allergy and I am often using coconut in recipes to eliminate using nut butters. Unfortunately he is the great detector of coconut and not quite the fan. He actually tried this fudge and could taste more of the maple flavor than coconut and he actually liked it! So there's hope for those who may just like my son!
Check Out my Video!

Please note: In the video I use butter, to make this paleo, use coconut oil.
This link below will take you directly to the recipe on the Sweetleaf website.
Disclaimer: This post is sponsored by Sweetleaf Stevia with whom I am honored to be in partnership with. As always all opinions are 100% my own and always will be. Thank you for supporting the brands that keep this website running!