This Easy Keto Sugar Free Peanut Butter Cheesecake Dip is low carb and utterly divine!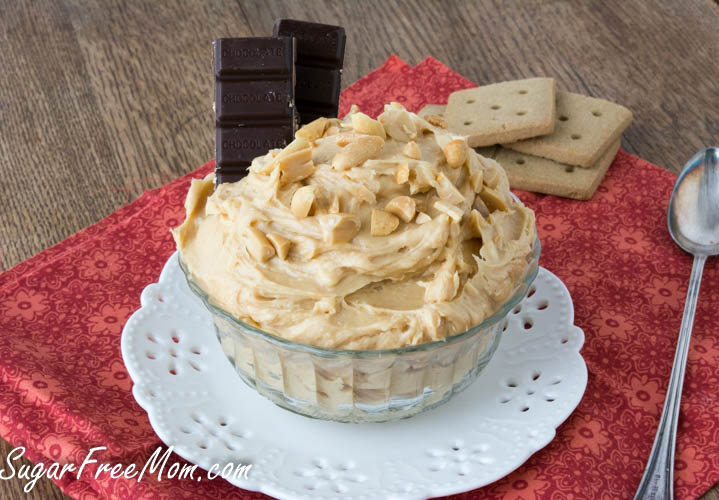 Keto Fat Bomb in a Bowl
I've never met a nut I didn't like. Well maybe chestnuts. I'm not fond of chestnuts. But every other nut in the world and I'm a fan.
But I have a two boys that have nut allergies. One is just with peanuts and the youngest is peanut and tree nuts. So I often never share any recipes that include nuts.
But on occasions I must. Because as I said, I'm a nut lover, as is my daughter and husband. And to help them not feel deprived either, I occasionally post recipes like the one today.
Heavenly! But seriously this No Bake Easy Cheesecake Dip is like a Fat Bomb recipe, but served in a bowl. Obviously you'll have to be very careful on overindulging, which can easily happen with something so delicious.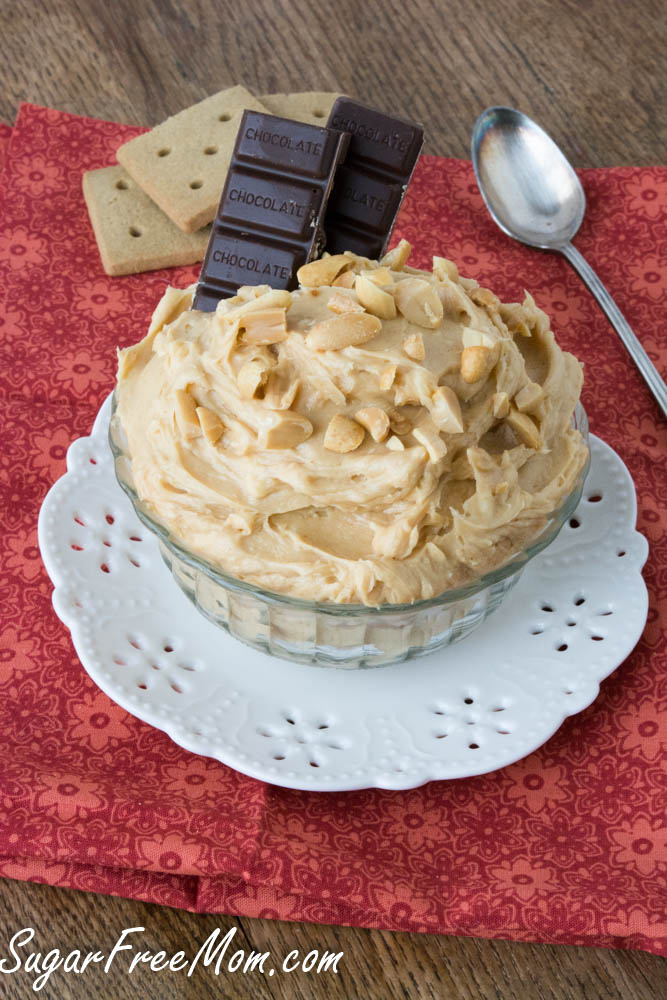 Easy Sugar Free Cheesecake Dip
This keto cheesecake dip is heavenly because because it's just so decadent and indulgent. Upon that first bite you feel almost....sinful.....almost. 😉
It's not low fat by any means. More and more I'm making recipes on the higher fat side.
Why? Simply because I've learned in order to feel satisfied, I need fats in my meal. To eat only a serving, I need good fats to keep me satiated so I don't need or want to go back for more. IN fact having fat shouldn't be feared. When you eat low carb, high fat isn't an issue. I talked more about this in my Keto Diet versus Low Carb and my 6 Week results.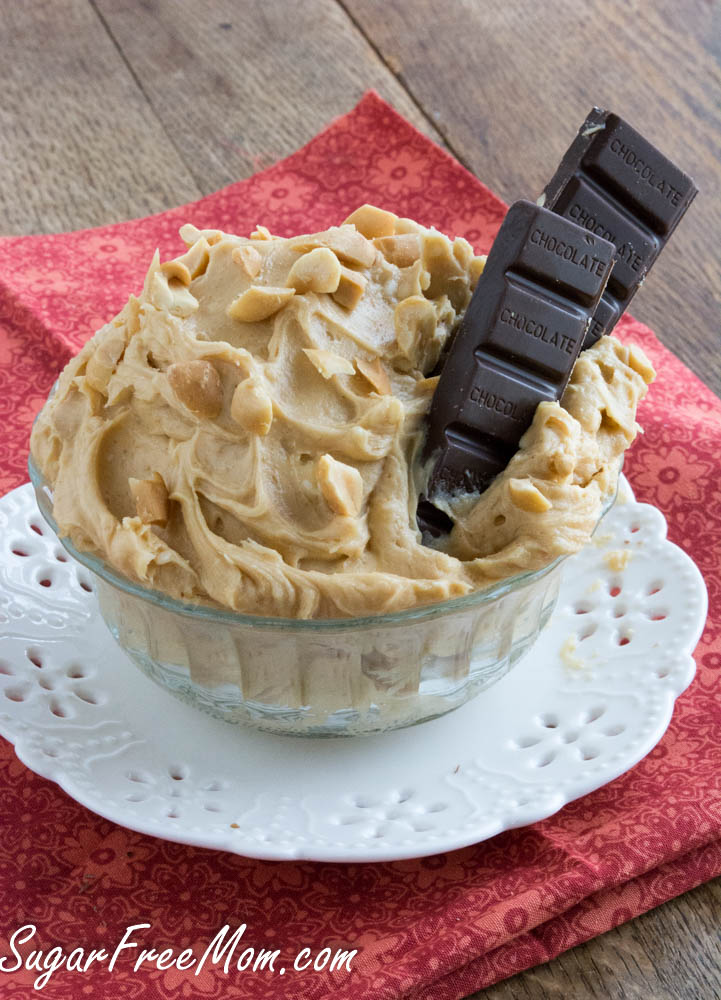 Of course the chocolate bars for dipping is completely optional. But I mean....why not, they are sugar free too!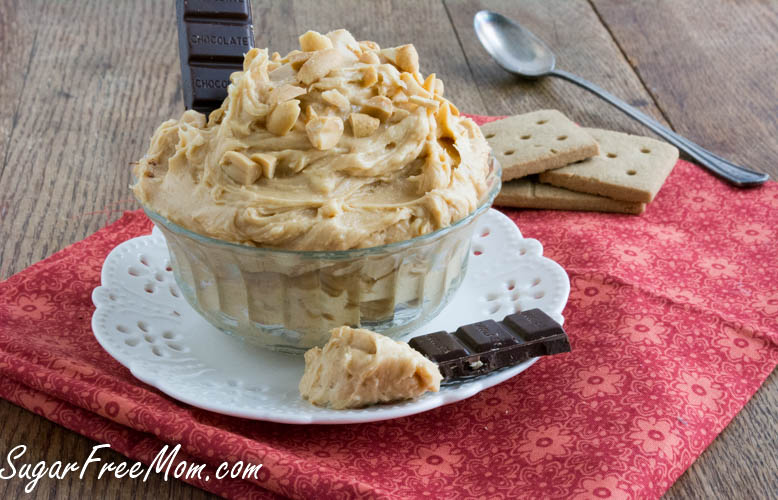 Sugar Free Cheesecake Dip
Honestly this is the most satisfying dip I think I've ever made and posted about! As an afternoon snack, just a serving will make you happy.
Share with friends and even better so you won't be tempted to keep it all for yourself. It's definitely a crowd party pleaser! Seriously, you bring this to a friends house and no one will know it's sugar free! Go ahead. I dare you to test me out!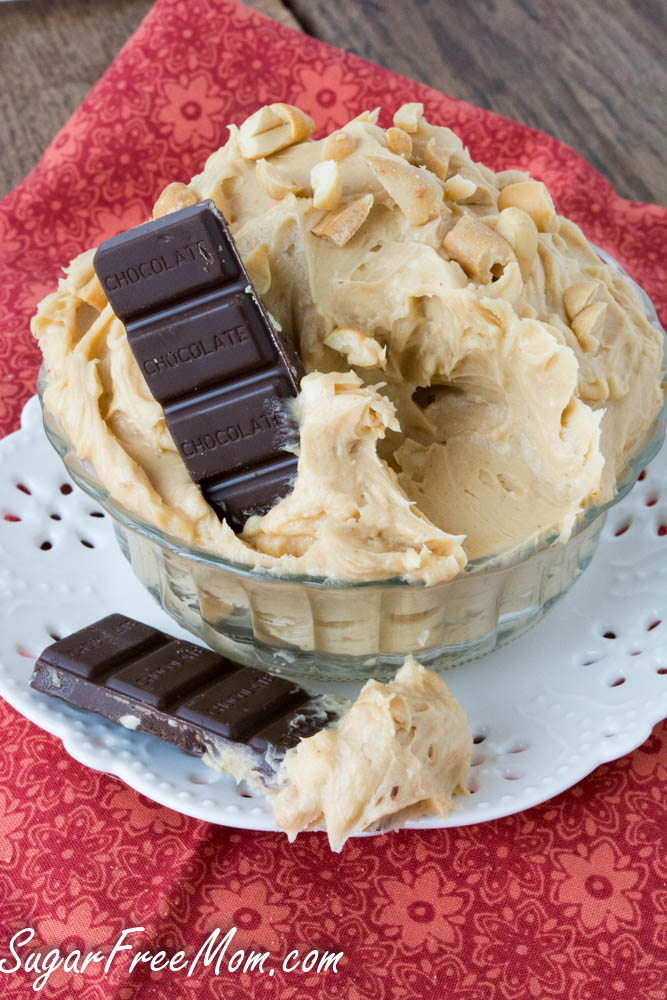 WARNING!! This is NOT a Low Fat Recipe!!! Must use moderation, but well worth the diligence for a delightful experience!
Sugar Free Peanut Butter Cheesecake Dip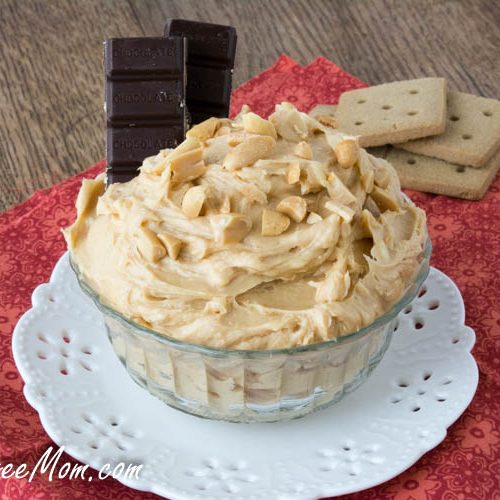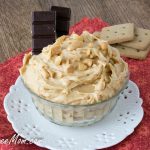 Print
Sugar Free Peanut Butter Cheesecake Dip
Ingredients
8

ounces

cream cheese

softened

½

cup

butter

room temperature

1

teaspoon

vanilla extract

¼

teaspoon

salt

1

teaspoon

vanilla liquid stevia or toffee flavored

optional: sprinkle of chopped peanuts
Instructions
Combine all ingredients together in a stand mixer.

Blend until combined.

Taste and adjust sweetener as needed.

Transfer to a bowl and top with chopped peanuts if desired.

Serve with sugar free chocolate bars like Lily's Sweets!

If not using immediately, should be kept refrigerated in a covered container and leave out on counter to soften when ready to serve.
Notes
This recipe was first published in march 2015 and updated in September 2018 with video.
Net Carbs: 1.6 grams per serving
Brenda's Notes:
If you're not a fan of stevia, I can guarantee you will fall in love with it in this recipe. There is no after taste. BUT you can certainly leave it out and use whatever sweetener you prefer.
Nutrition
Calories:
200
kcal
|
Carbohydrates:
2
g
|
Protein:
3
g
|
Fat:
19
g
|
Saturated Fat:
9
g
|
Cholesterol:
41
mg
|
Sodium:
211
mg
|
Potassium:
26
mg
|
Vitamin A:
490
IU
|
Calcium:
21
mg
|
Iron:
0.1
mg