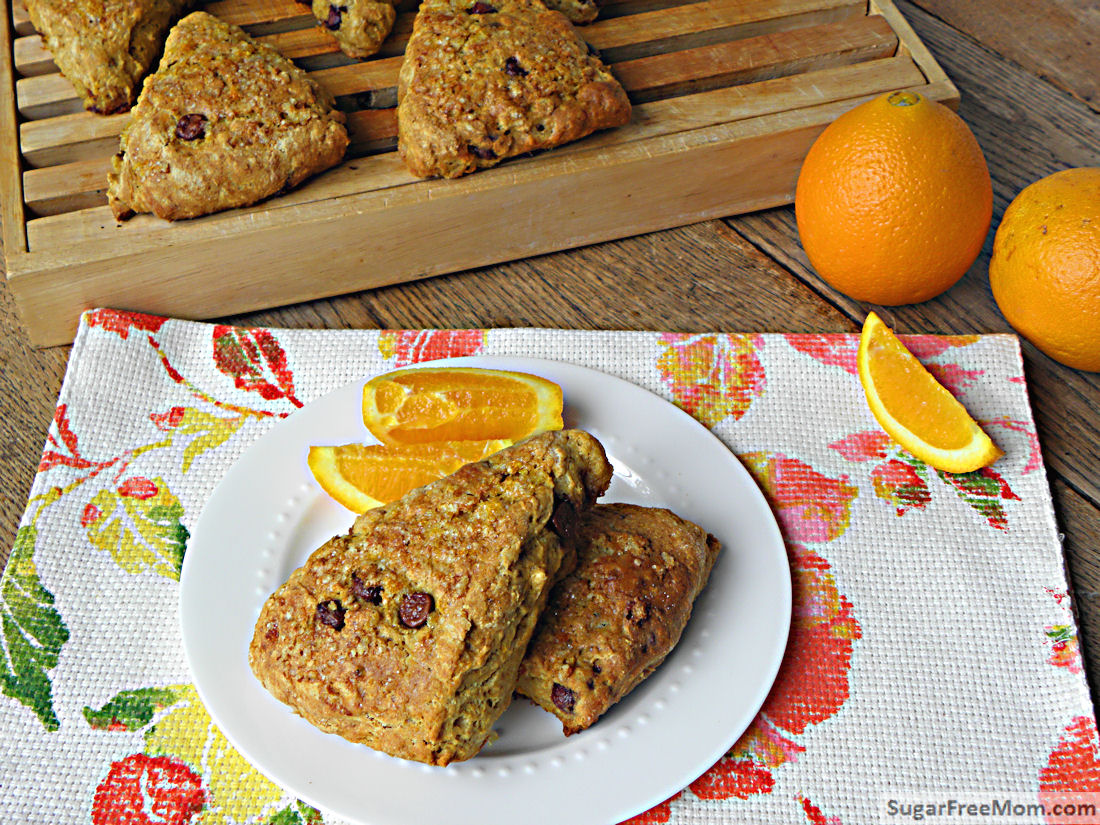 Who doesn't love a good scone right? Soft, flaky, but usually full of sugars and calories right? Not so in these babies!
These are less than 200 calories for one and made with whole wheat flour. You could probably sub standard flour or possibly a gluten free flour if you choose. But however you make them they will be a family favorite!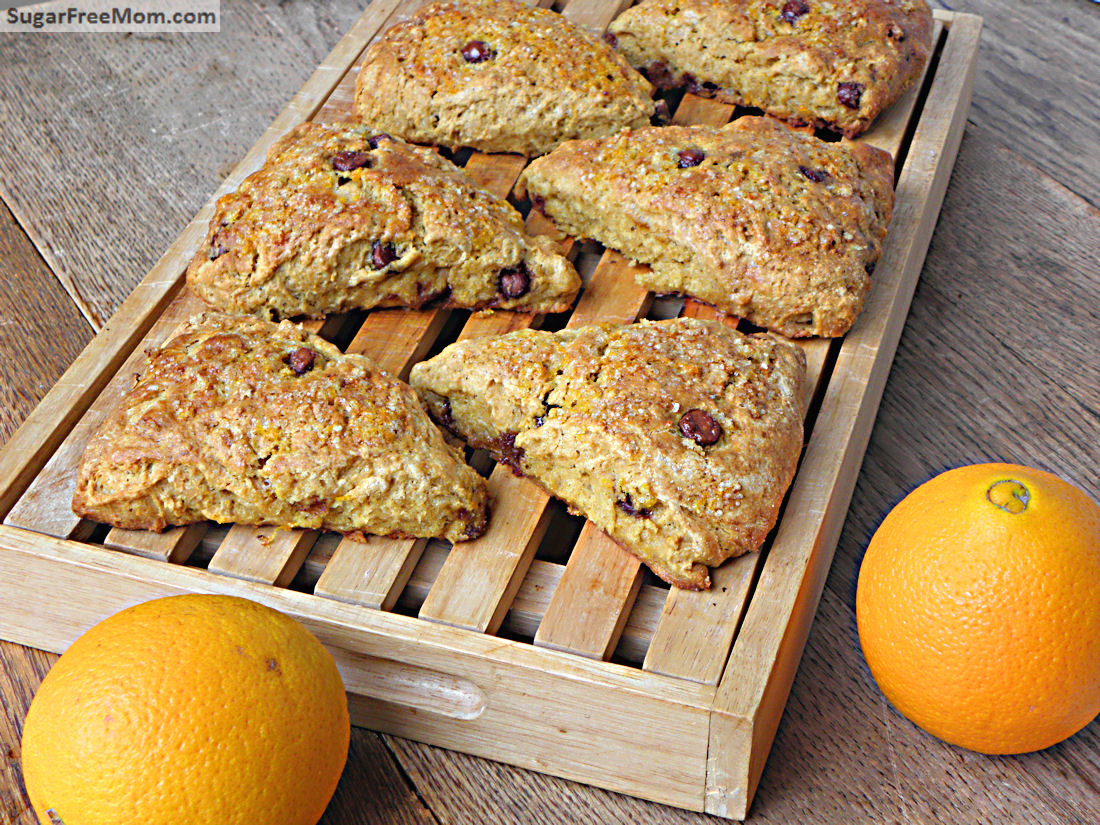 Fresh out of the oven, let them rest a bit before digging in. Then enjoy with some naturally sweetened marmalade if you like!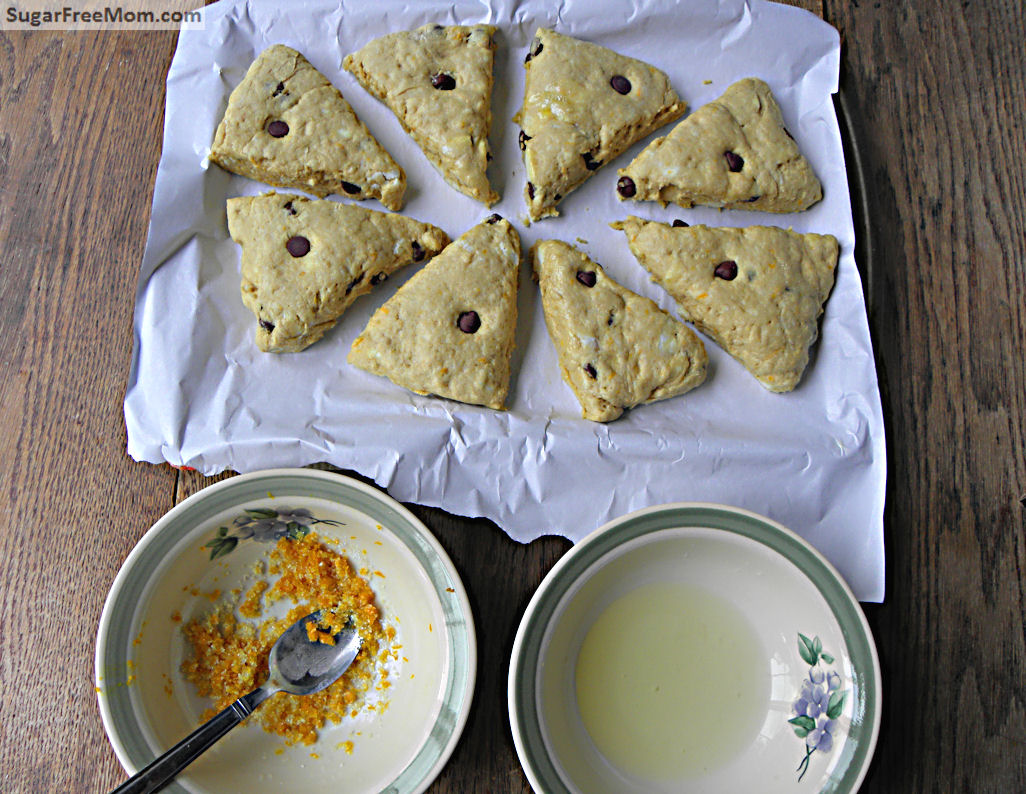 The glaze topping is easy to do and gives the scones a nice glossy finish. A hint of sweet orange in each bite make this a fresh and light scone!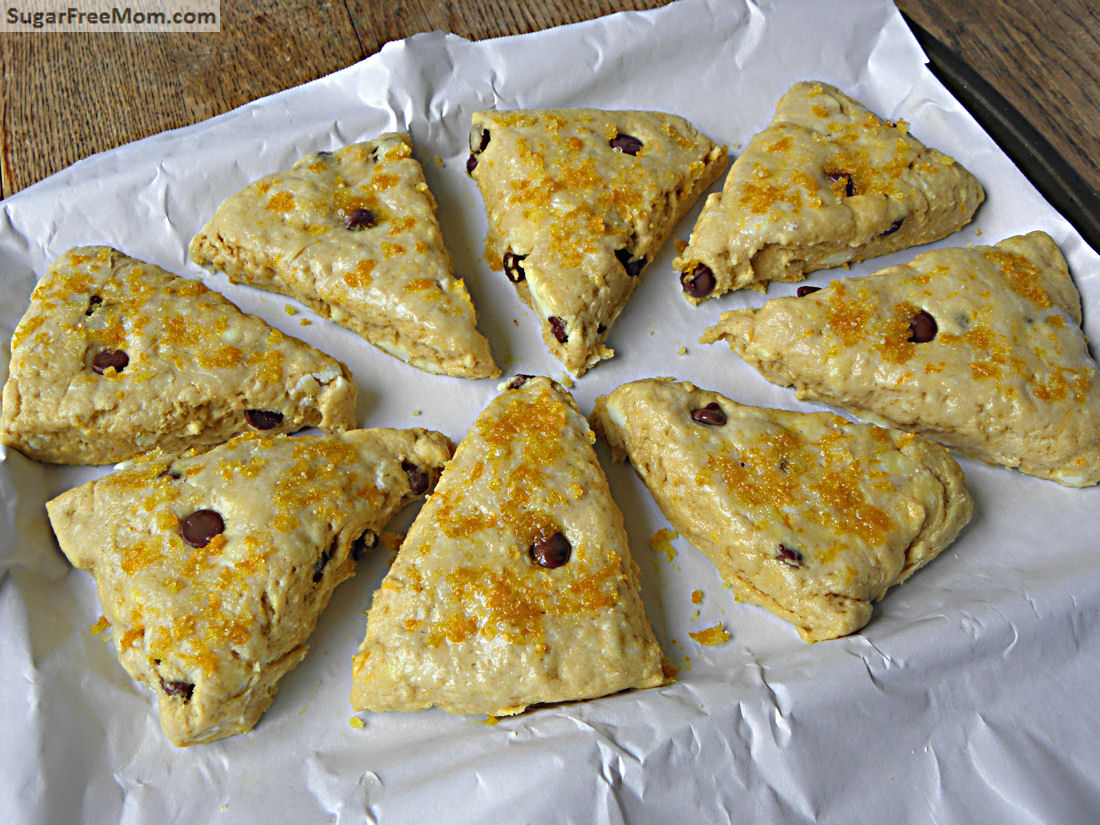 Once the glaze is mixed with the egg white it's simple to spread over the tops of each scone then head to the oven and bake away. 🙂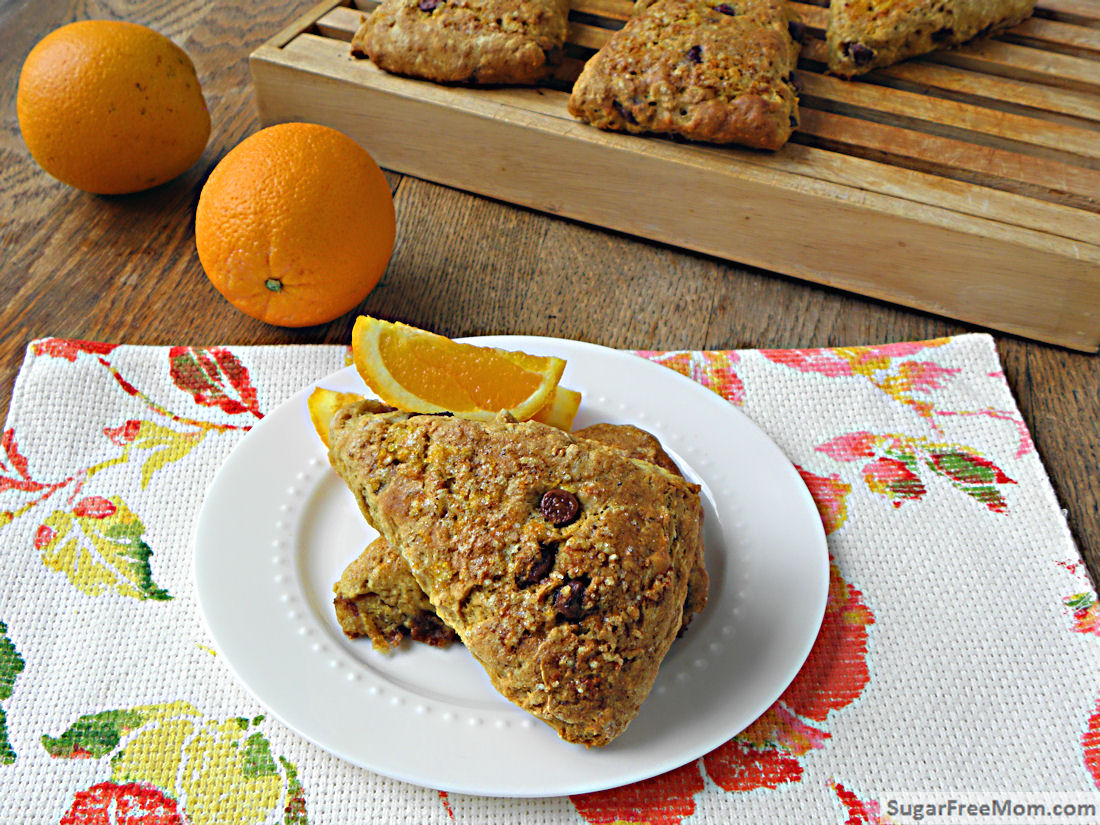 My family loved these and I making them again using blueberries instead of chocolate chips! The chocolate chips are always optional. I try to find some grain sweetened at Whole Foods or I use Enjoy Life which are allergy friendly for my boys with nut and soy allergies. I've also used carob chips which I find at Whole Foods as well.Or you could make your own Chocolate Chunks!
If you're interested in making this recipe without the use of stevia, I've used honey in my Strawberry scones, linked below. There's surely many variations you can make with this recipe. Enjoy!
Nutrition Info
Servings: 8* Calorie per serving: 190* Fat: 13g* Cholesterol: 50mg* Sodium: 171mg* Carbs: 16g* Fiber: 2g* Sugars: 4g* Protein: 4g* Points+: 5*
Other Recipes you might like:
To get my fabulously yummy recipe, you check it out here, Orange Chocolate Chip Scones on the Sweetleaf Website today!