Good Wednesday Morning to you! If you're new around here today is the day I share my eats with you one day last week, not necessarily a Wednesday per se but you get the point. Why do I do this you must be thinking? Well I started seeing this hashtag on twitter #WIAW and got curious so I investigated and discovered so many other healthy living bloggers sharing their eats on Wednesdays. I found Jen from Peas and Crayons having a party and I decided to join! I wanted to join in the fun as a way to keep me accountable, to be honest with myself and as a reminder to you that no one is perfect. I have great days of eating healthy healthy healthy and not so great days of eating snacks and way to0 much.
It's all about progress not perfection!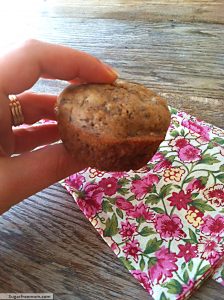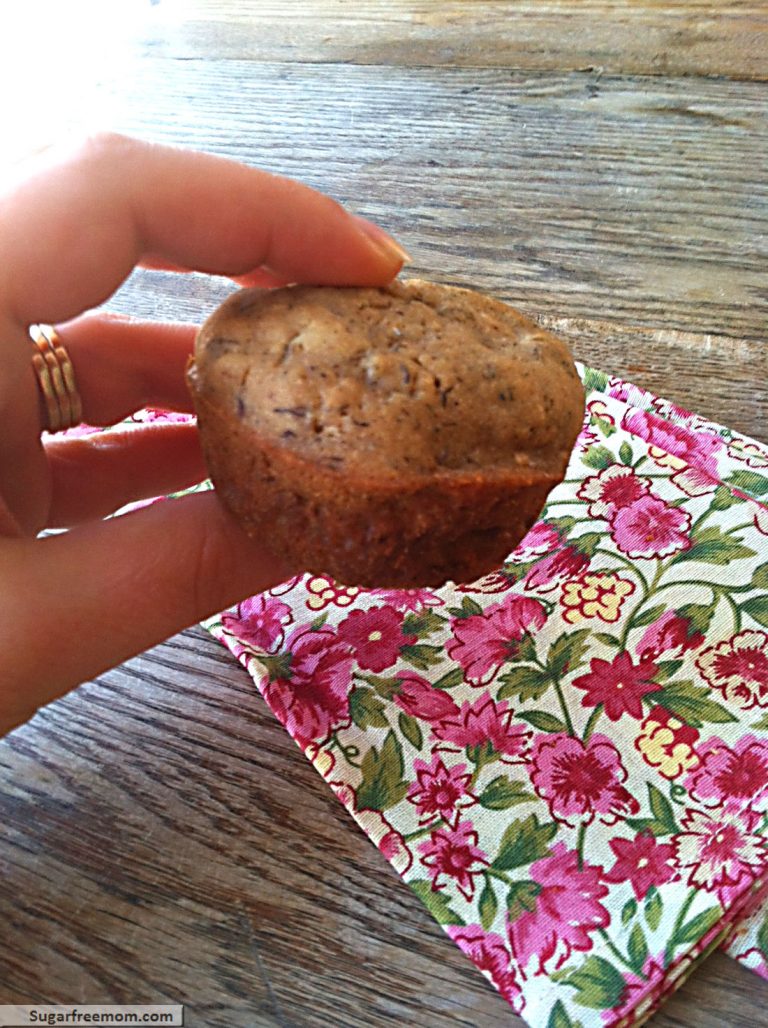 Breakfast was two of these little banana bread muffins with a little lite whipped cream cheese on top! I adapted my Blueberry Banana Bread recipe to gluten free and the family loved them and so did I! I'll be sharing the gluten free version on Friday this week!
I've removed wheat/gluten from my diet since the New Year to see if it helped my digestion issues and it has although the blood tests say I've got no allergy to wheat/gluten. I'm sticking with my gut here (pun intended!) and staying away from it. 🙂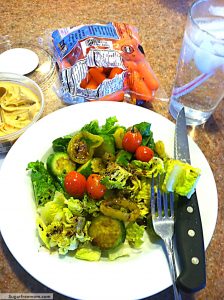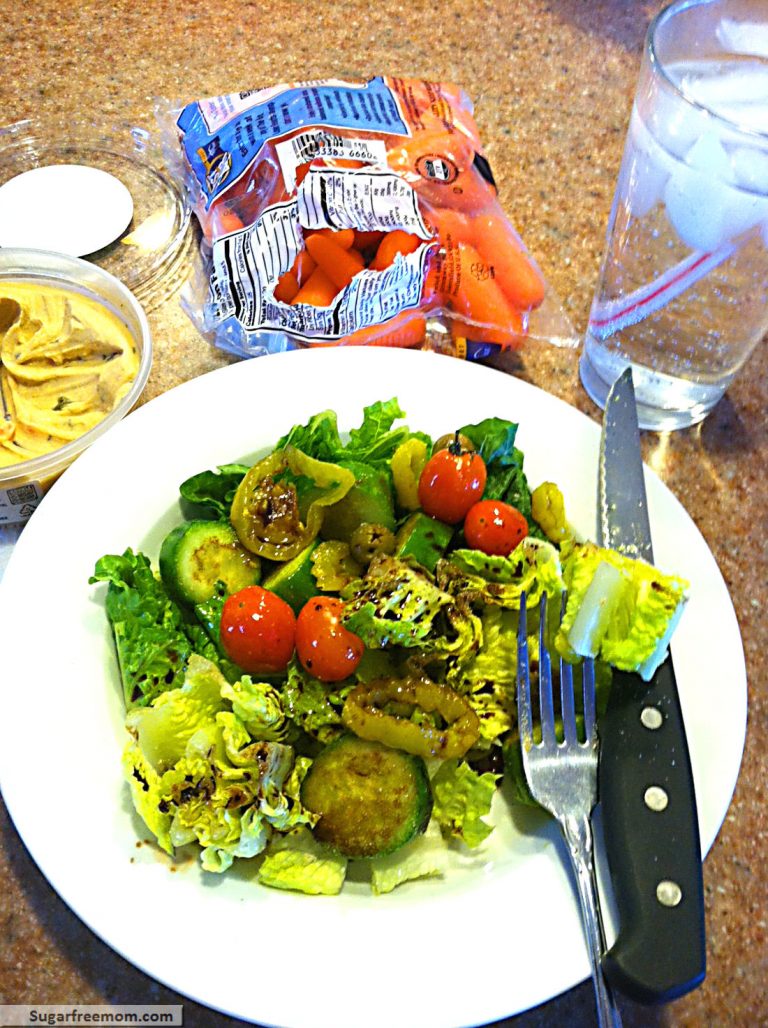 A simple salad with cukes, tomatoes, balsamic, banana peppers and carrots and hummus was lunch. Didn't feel like any meat so I didn't have any simple as that. Who says it's required at every meal? Not me and it was enough.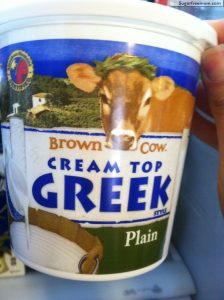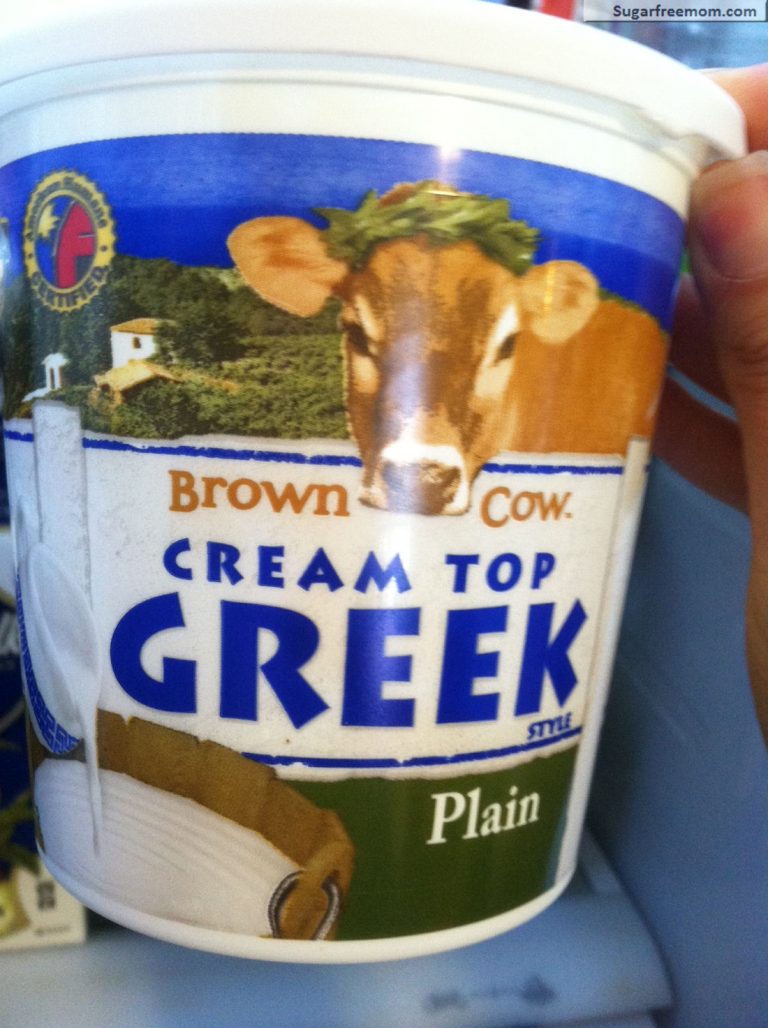 I've been enjoying this yogurt I bought at Whole Foods every day with some blueberries or blackberries. Super creamy and luscious! Crazy thing about dairy is that I am lactose intolerant since I was a kid and can only have about ½ cup a day and sometimes cheese without issues with my stomach. Blood test says no dairy allergy, crazy again, BUT it doesn't test for lactose intolerance which through the years of experience in my life I KNOW I have. SO back to the yogurt, I love it!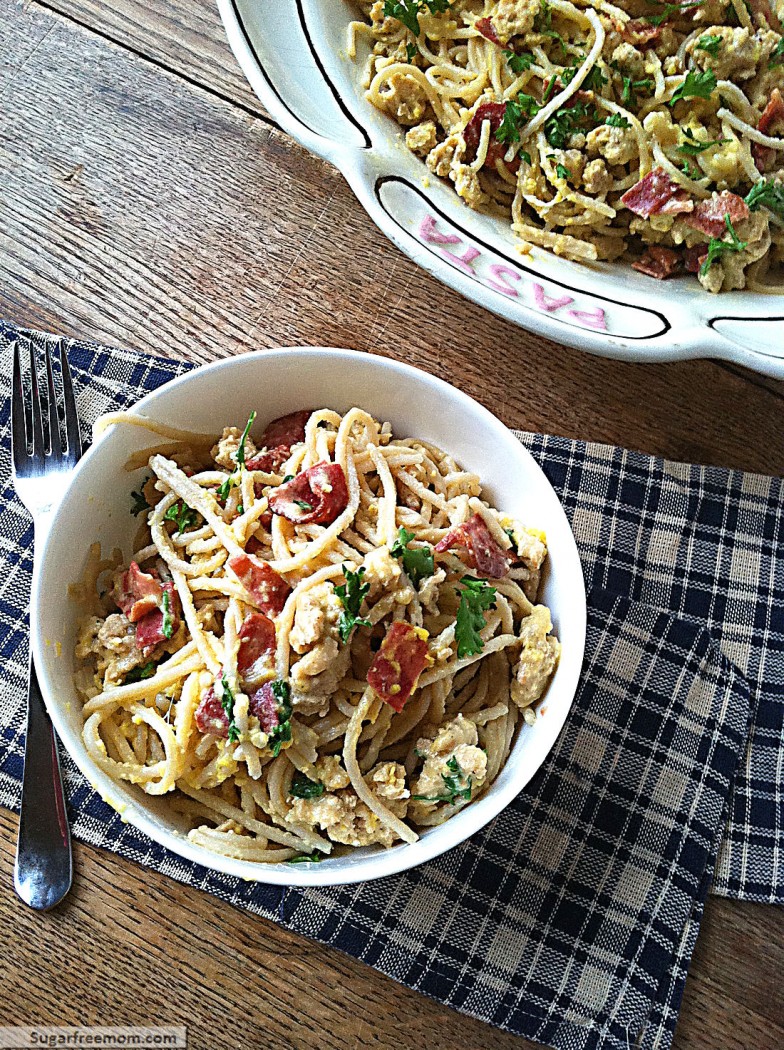 I made my childhood family recipe for dinner and was excited I was able to lighten it up!!! Spaghetti alla Carbonara! Recipe coming next week! See that little yellow tint in there?? That is eggs/egg yolk! I ate a nice bowl without issues. Another crazy result of the blood test for food allergies.....I have a confirmed egg white allergy! Yep. I eat egg whites every day or eggs and seem to have no issues from them. So I don't know if I will remove them from my diet as of yet.
I was quite busy with phone calls and work and taking pics and editing pics and friends over for the kids so I didn't snack much between meals. I did have coffee in the morning and a decaf after dinner and an apple but forgot a pic. Some days are less snacks than others. I really think listening to your body is the key. Before I have my monthly cycle I'm more hungry which from last weeks food journal you can see how much more I ate. Following my period I'm less hungry, therefore less food, but I'm not starving or ignoring hungry, just not as hungry.
Overall it was a good day! And with that I hope YOU have a good day!
Have you ever had any food allergy tests done that baffled you? How about your eating habits before your period, any difference in hunger like me? So what say people?