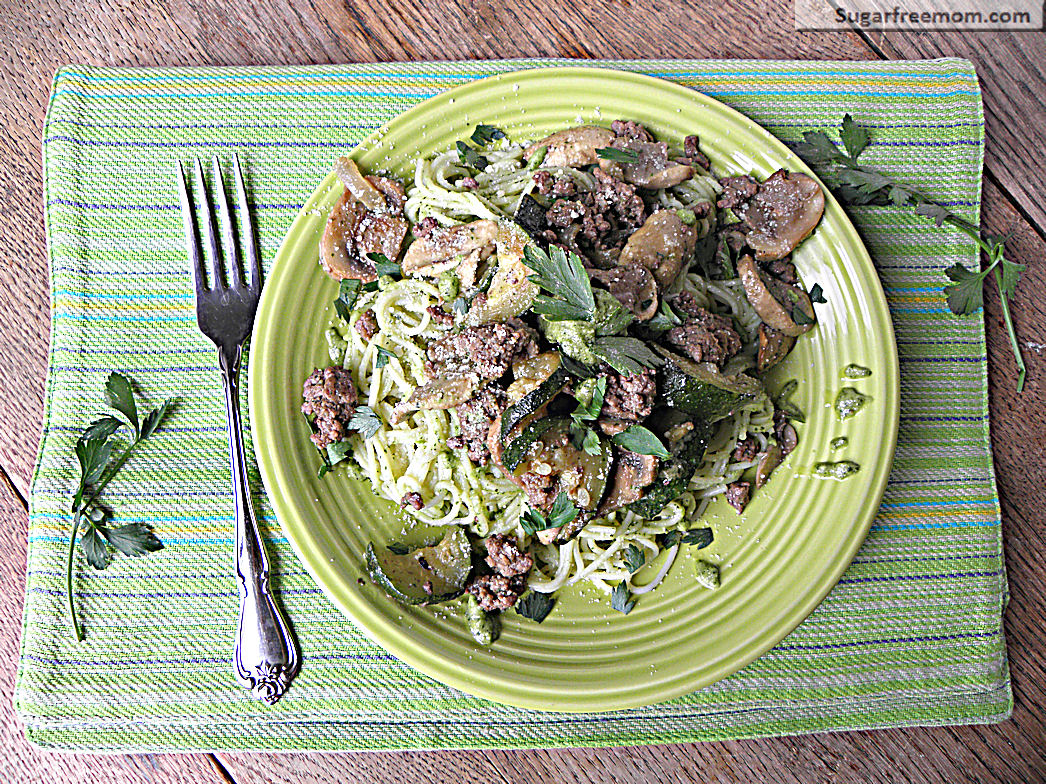 Fresh vegetables like zucchini, mushrooms and onions make for the perfect combination with ground turkey and Homemade Pesto Sauce over pasta. If you don't have the ingredients to make pesto, store bought will still work but making your own is the better way to go, taste can't be beat.
Super quick weeknight meal and no oven required cooking during the heat of summer is even better!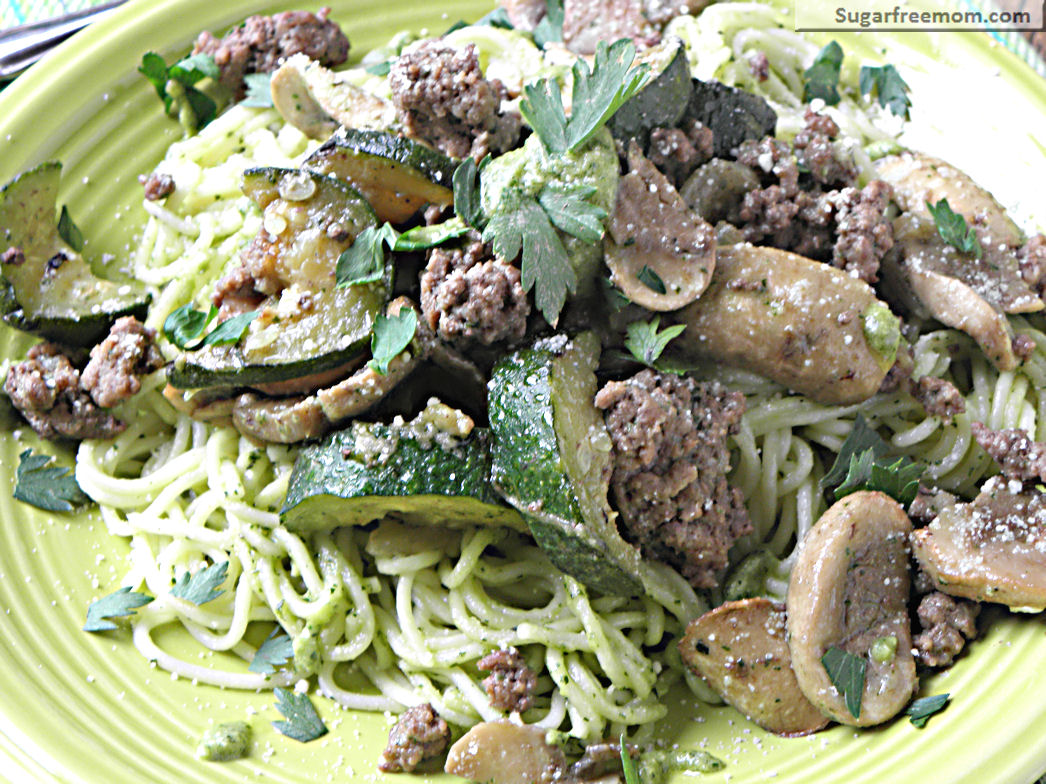 You might like to add some extra pesto sauce to your pasta before covering it with the vegetables and turkey bolognese. I added about 4 tablespoons of pesto sauce to the pound of cooked pasta the family was eating. Another option is to serve the pasta on each plate and let your family add their own pesto to their plates individually.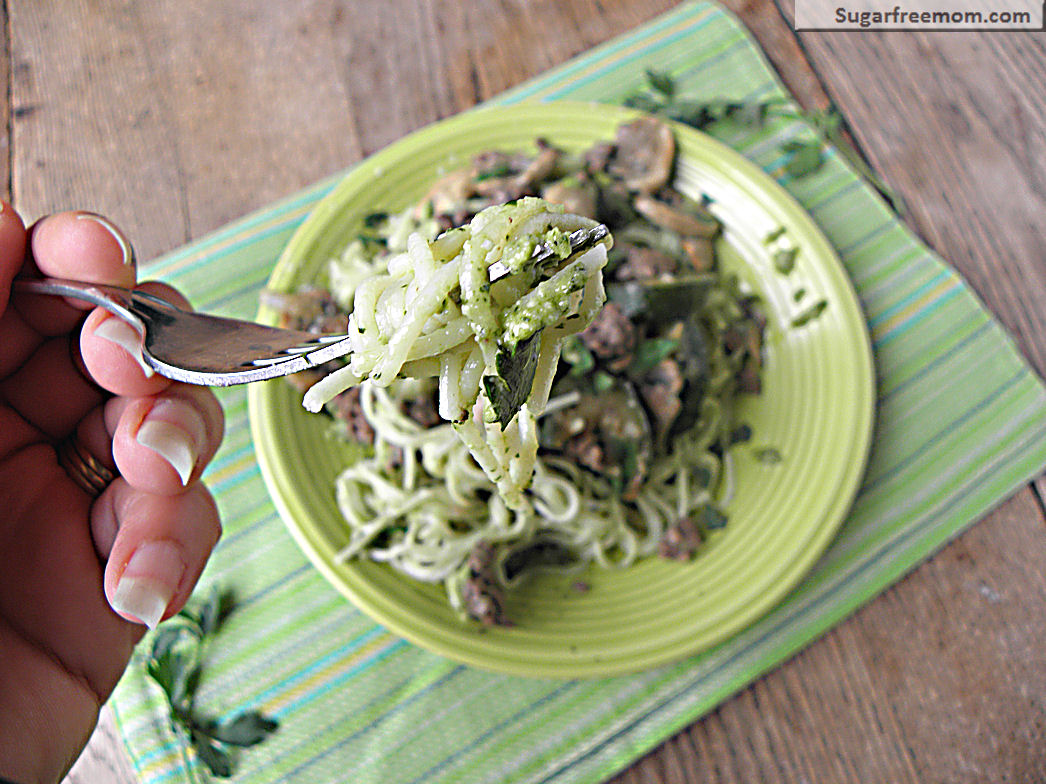 Turkey Vegetable Pesto Bolognese
[sc:Ziplist]
Ingredients
2 teaspoons oil
1-¼ pound ground turkey
1 cup diced onion
2 cups sliced zucchini
2 cups sliced mushrooms
3 tablespoons Homemade Pesto Sauce
optional toppings: fresh chopped parsley, grated Parmesan
Directions
Heat oil in a large skillet and brown ground turkey. Once cooked remove and set aside. Add onion and saute until translucent, then add zucchini and mushrooms. Cook for about 5-8 minutes or until vegetables are tender. Add ground turkey back into pan with vegetables and stir in pesto sauce, cover and lower heat. Simmer 5 minutes.
Makes 6 cups.
Nutrition Info [not including pasta]

Servings: 6* Calories per serving: 273.5* Fat: 14.5g* Cholesterol: 76.6mg* Sodium: 126.6mg* Carbs: 5g* Fiber: 1.2g* Sugars: 2.2g* Protein: 20.6* Points+: 5*
Other Recipes you might like: