This Sugar Free Vanilla Cream Cheese frosting is quick and easy to make and keto and low carb!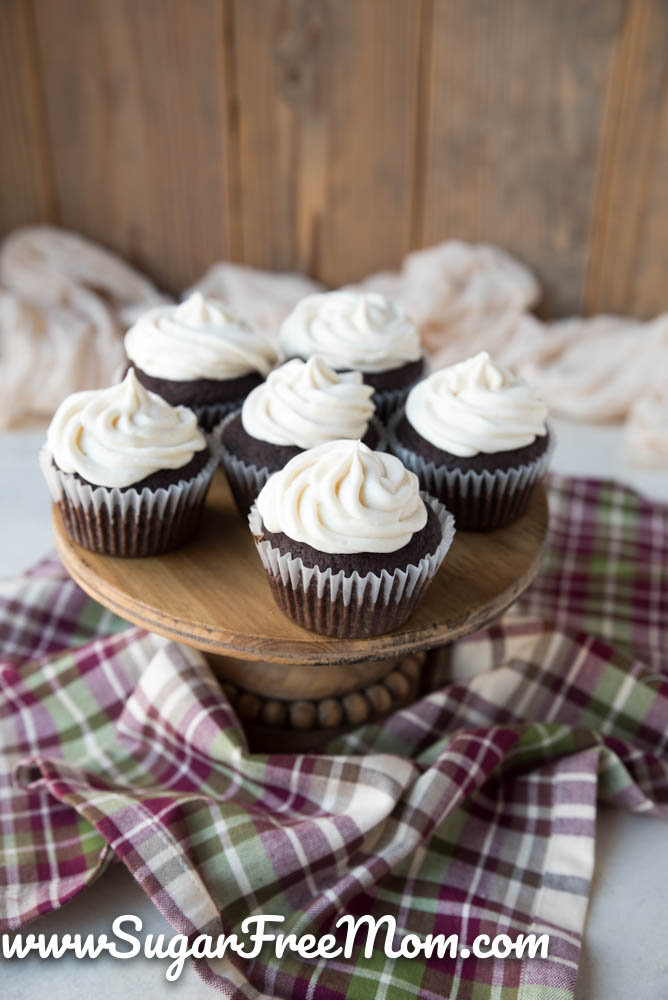 Cream Cheese Frosting
When it comes to choosing a frosting, are you in the cream cheese pack or the buttercream pack? I'm a cream cheese fan all the way but buttercream frosting has it's place in my heart as well. This recipe was originally posted on my blog back in July of 2012. The photos were horrible but the recipe is still fantastic! I decided an update of the photos was needed, though the writing and content is still orginial below. The holiday season is the time of year to have some delicious sugar free frosting recipes up your sleeve for all your keto baking needs.
A frosting recipe finally!!!! You asked and finally I have one for you!!! Creamy vanilla and sweetened with stevia!!!! Only a few ingredients needed to make this deliciousness! A tiny bit of cream, some stevia and vanilla extract and you are done! Perfect for any cake or cupcake!My kiddies LOVED it and of course I had a few bites, but I must warn you......this is addicting! You really need to be careful because the taste is out of this world! You could eat spoonfuls of this before you even frost your dessert!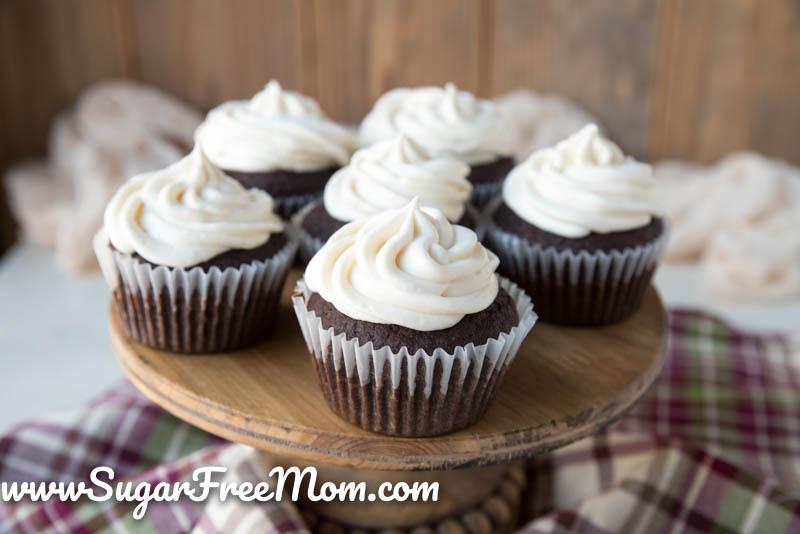 When to use Cream Cheese Frosting
Cream cheese needs refrigeration. When you plan your application of using this cream cheese frosting you need to keep this in mind. Keep your dessert refrigerated until ready to serve. If it's a hot summer day and you leave this baked good outside, this frosting will most certainly melt all over the place. But there truly is a place for all things cream cheese and I'd suggest a few recipes to use this on. My first suggestion is my Carrot Cake Cheesecake, as well as my Chocolate Mug cake and my Lemon Mug cake.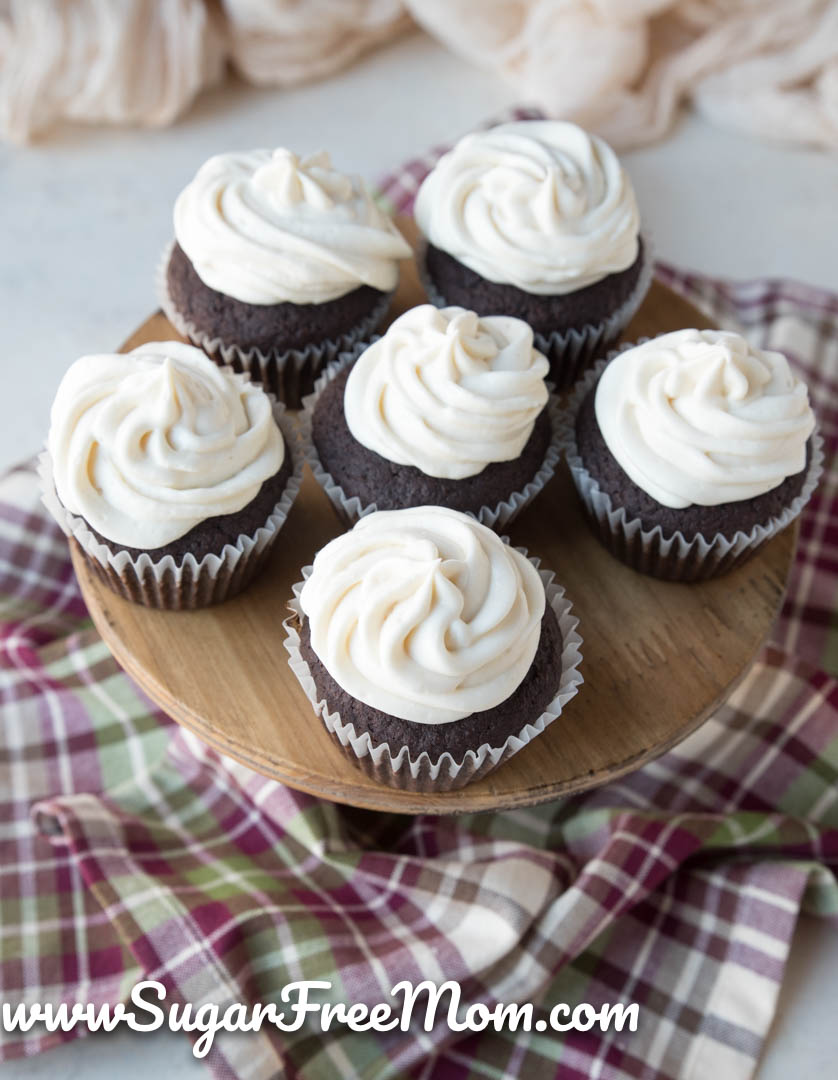 Sugar Free Confectioners
There are a few brands of sugar free confectioners on the market today. Back in 2012 when this recipe was written there was not. I originally chose vanilla liquid stevia for the recipe but since have used a combination of Swerve confectioners and liquid stevia for a perfect balance of flavor and no aftertaste with either. My family likes it better so that's what I'm using today. You can use any sweetener you like, just add a small amount and taste and adjust as needed.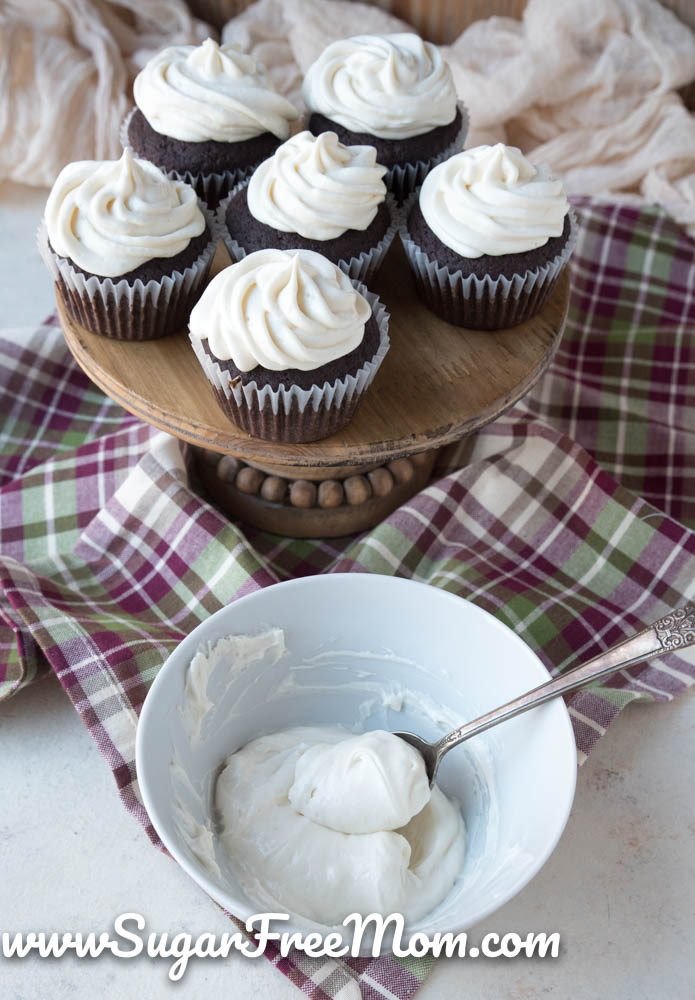 Dairy Free Sugar Free Frosting
A simple swap of the cream cheese with a vegan cream cheese will yield the same results as using traditional dairy cream cheese. Just to note, if you have a lactose intolerance there is also a cream cheese that removes the lactose and is still made with dairy. Also to note, if you have a tree nut allergy in the family, most dairy free cream cheeses are made from tree nuts, like almond or cashew.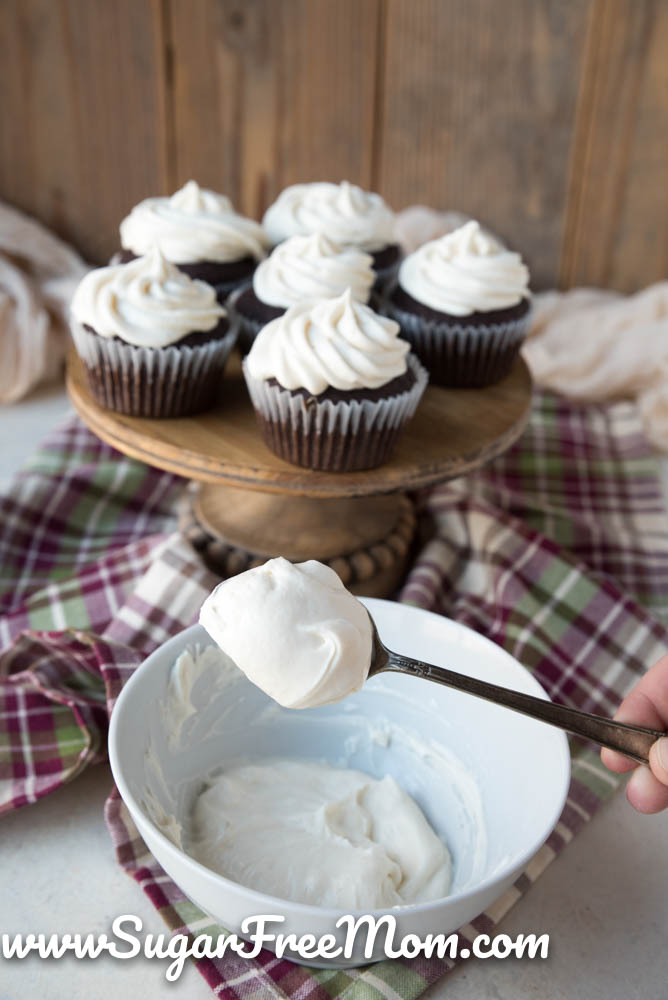 Sugar Free Frostings
Once you know the basic frosting method you like, making sugar free keto frosting is a cinch! I've got plenty of varieties for you to choose from! Not a fan of cream cheese? Try my Sugar-Free Butter Cream Frosting instead. Or try my Cannoli frosting or Peanut Butter Buttercream Frosting!
Sugar Free Vanilla Cream Cheese Frosting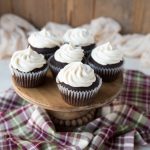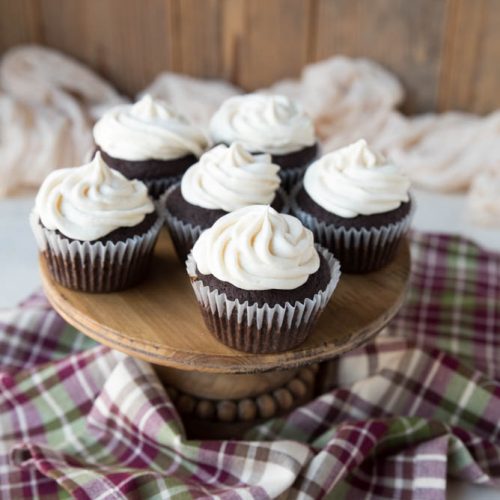 Print
Sugar Free Vanilla Cream Cheese Frosting (Low Carb, Keto)
Servings
8
servings @2 tablespoon each
Instructions
Using a stand mixer or hand held electric mixer , place cream cheese, confectioners, vanilla and stevia in bowl and mix until the cream cheese is smooth.

Add one tablespoon of heavy cream at a time, blend until a smooth consistency appears after each tablespoon.

Refrigerate for 2-3 hours or overnight which will allow it to thicken in texture.

When ready to decorate, spoon into a pastry bag or plastic bag with a snipped corner to decorate or simply spread onto cake or cupcakes with a butter knife. Keep refrigerated.
Nutrition
Serving:
1
serving
|
Calories:
116
kcal
|
Carbohydrates:
1
g
|
Protein:
2
g
|
Fat:
12
g
|
Saturated Fat:
7
g
|
Cholesterol:
39
mg
|
Sodium:
93
mg
|
Potassium:
39
mg
|
Sugar:
1
g
|
Vitamin A:
463
IU
|
Calcium:
31
mg
|
Iron:
1
mg