It's What I Ate Wednesday folks! My visual food journal for all to see!! This day happens to be while away on vacation last week in a rented house with 16 of us, a family reunion vacation!
I brought what I could fresh from my garden and fridge foods that could fit in our coolers and headed to NH! I did the best I could when eating out so overall not a bad vacation of pigging out or anything. But I did munch on a lot of chips and salsa almost every night so bad on me, thus I came home to a 2 pound weight gain.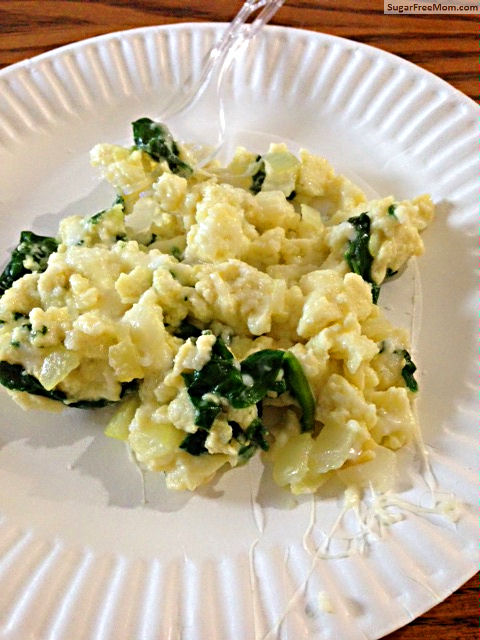 A few mornings I made everyone my Breakfast Burritos with bacon and cheese. I skipped the wrap part and just made some egg whites, spinach, onion and cheese for myself.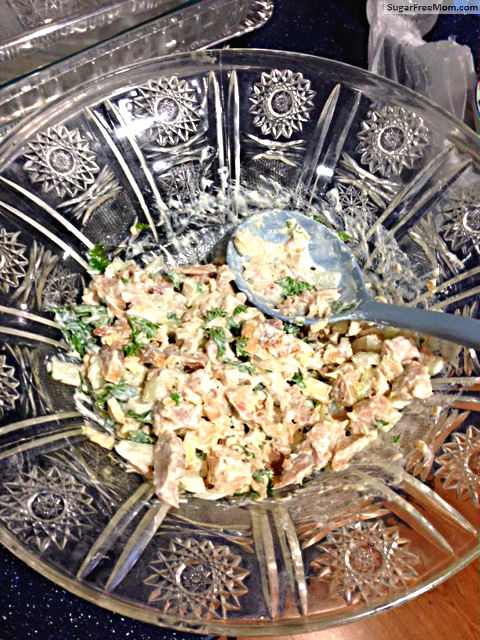 My mom had brought along some already cooked chickens and I had brought along fresh herbs from my garden along with plain Greek yogurt and fresh lemons. I made everyone my Cilantro Mayo Free Chicken Salad and boy did they ever love it!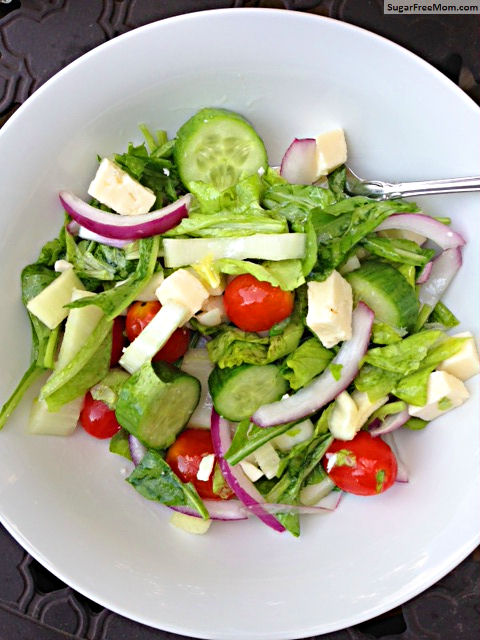 I had also brought along arugula and lettuce from my garden and my dad bought me some fennel so I made everyone a yummy salad too. That cheese is Reggiano Romano and it rocks!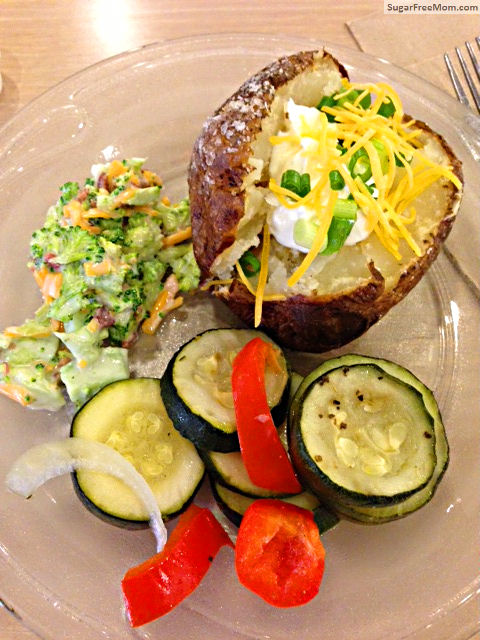 We did go out to a buffet one night, which I really hate but found these few things I would eat. I also had some chicken too. I took one bite of the broccoli salad and that was it. I could taste the sugar in that and decided it wasn't for me!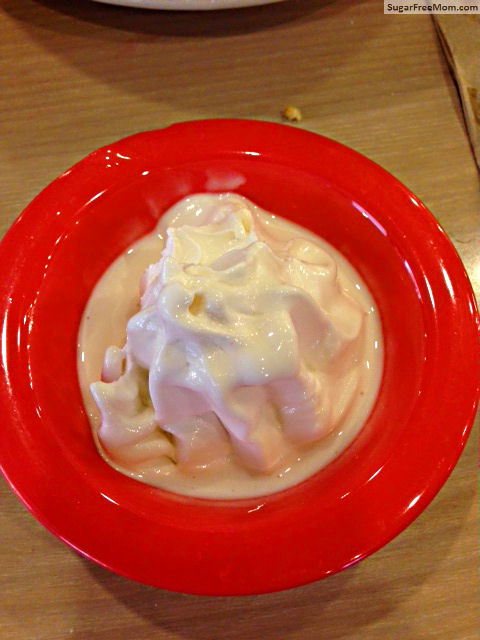 We also all went out for ice cream one night and they did offer sugar free vanilla so I had some. I know it was probably sweetened with all kinds of fake chemical sweeteners but ......I chose to have some and rarely ever get ice cream out anywhere so it was special treat.
Overall I feel it was a good week. Could have been better, but not too bad for choices and not having exercised at all except some swimming and kayaking just wasn't enough to combat the overeating I did so I will take the 2 pounds I gained and work hard this week to get back to working out and less calories in. 🙂
Have any of you never gained a pound on a vacation? I'd love to know!