This post and photos may contain Amazon or other affiliate links. As an Amazon Associate I earn from qualifying purchases. If you purchase something through any link, I may receive a small commission at no extra charge to you. All opinions are my own.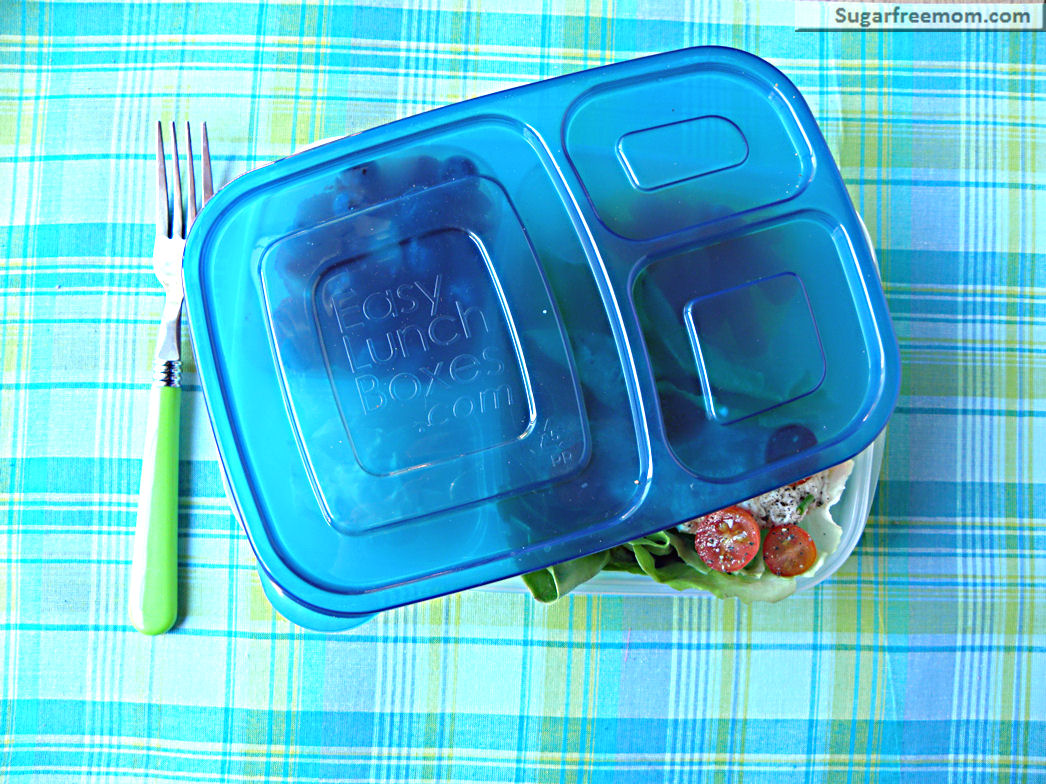 What woman doesn't want to eat healthy? Not many would say they don't! All of our intentions are usually good, but unfortunately lack of time taking care of family and others results in taking care of ourselves last.
With a lack of a planned lunch, anyone looking to lose weight or just maintain will often run into trouble when hunger comes calling. Most certainly choosing something quick and usually unhealthy to curb the appetite. It happens but it doesn't have to happen to you. With a little planning the night before you can have a fabulous lunch waiting for you!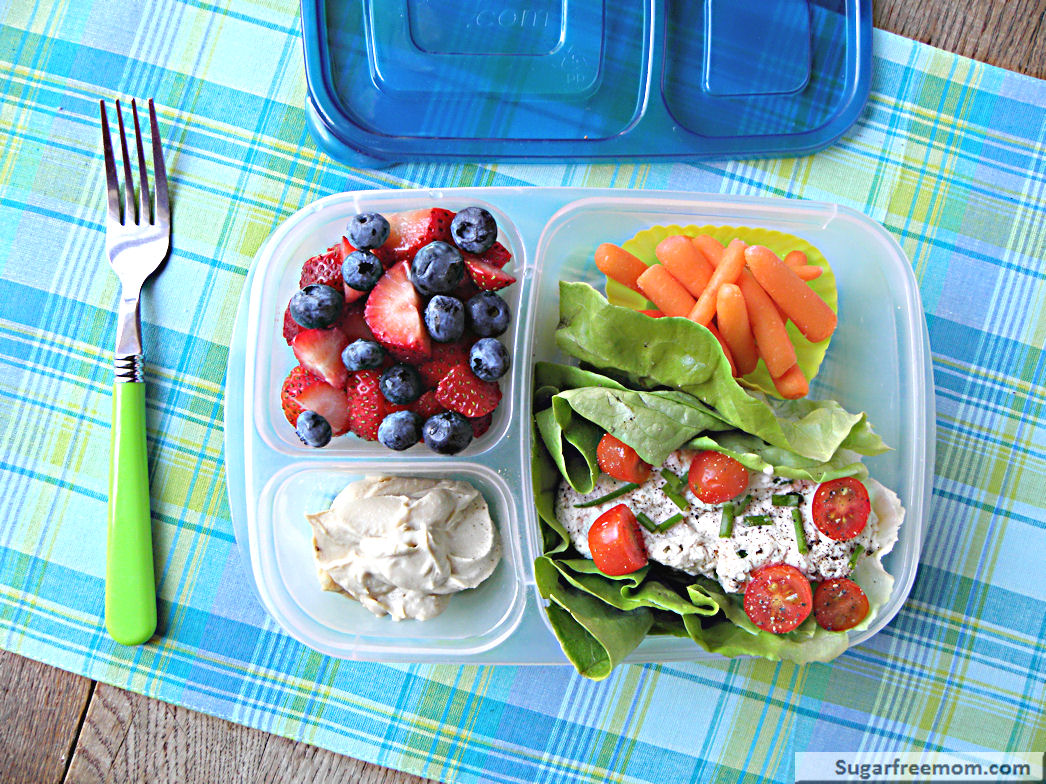 Now doesn't this look way better than fast food or a granola bar or protein shake??? Of course it does and it tastes fantastic! The best part is that it does not take long to make this for yourself either. If you've cooked a chicken or bought an already cooked chicken, half the work is done. Use my Chicken Salad Cucumber Bites recipe to make a lettuce wrap with the chicken salad, add some sides and you are done. SIMPLE!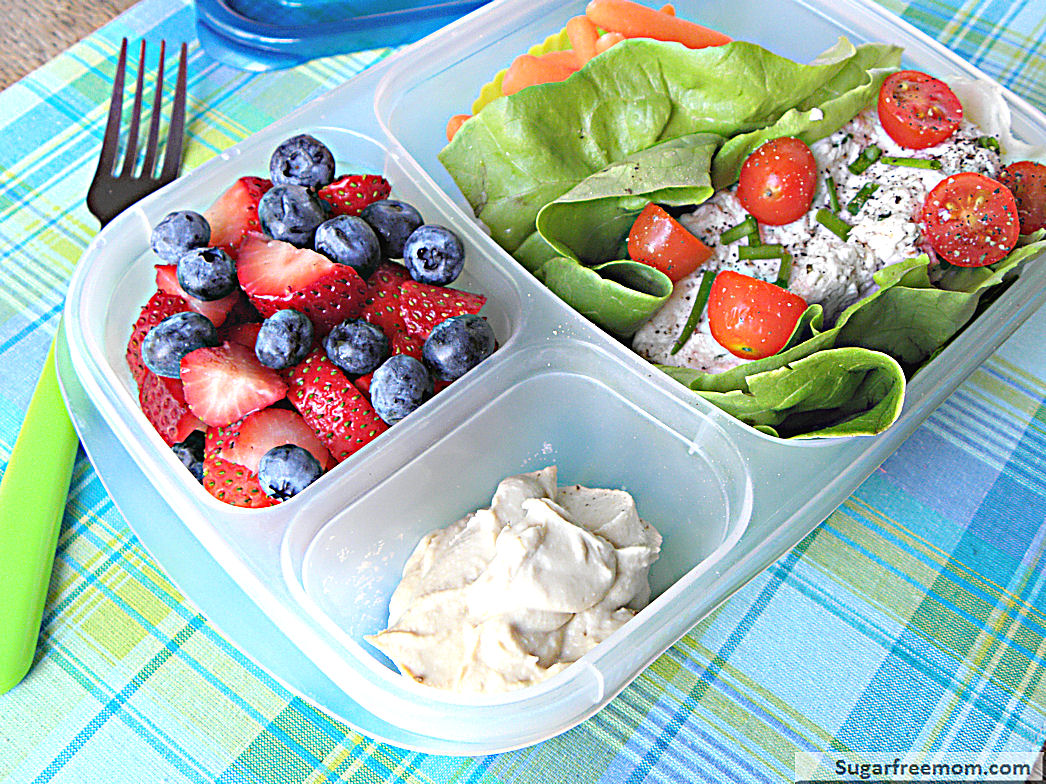 Bet you won't believe this whole meal is only around 300 calories!!! It surely is!!!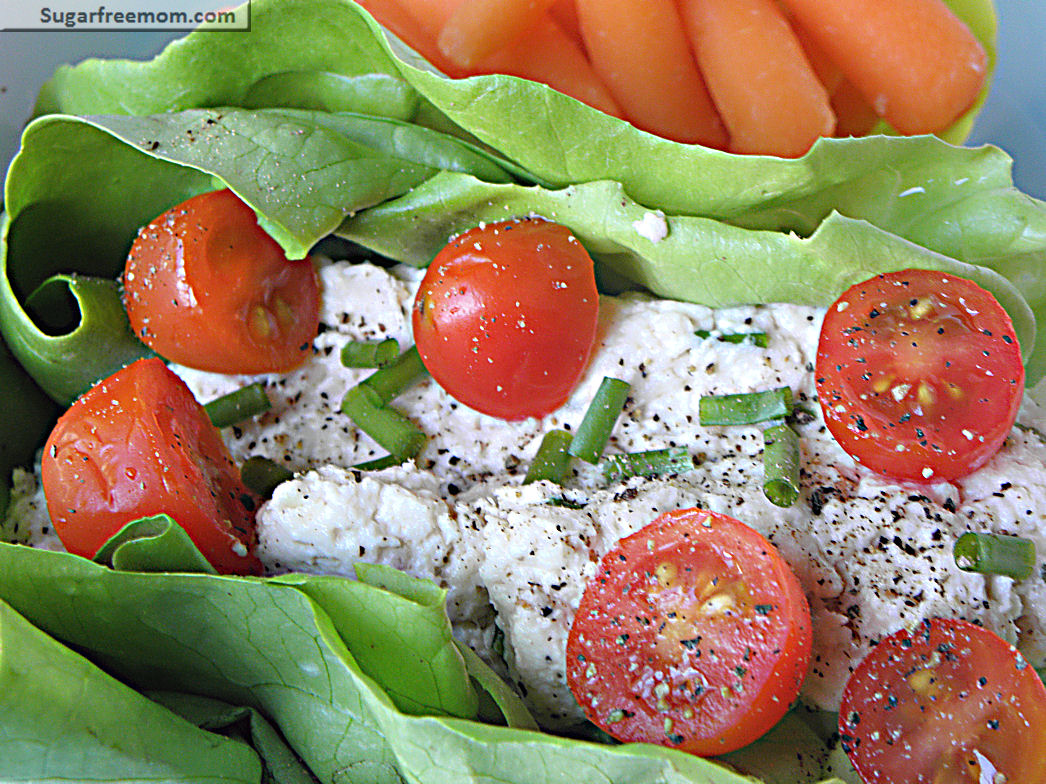 Healthy Chicken Salad Lettuce Wrap Meal-To-Go
Ingredients
Large Compartment:
1/2 cup Chicken Salad
4 Boston Lettuce Leaves
1/4 cup cherry tomatoes
1/2 cup baby carrots
Medium Compartment:
3/4 cup diced strawberries
1/4 cup blueberries
Small Compartment
Nutrition Info: Entire Meal-To-Go
Serving: 1* Calories: 317* Fat: 11g* Cholesterol: 44mg* Sodium: 426mg* Carbs:35g* Fiber: 11g* Sugars: 16g* Protein: 23g*
Weight Watchers Points+: 7*
Looking for another Healthy Mom Meal- To- Go?
*This was not a paid advertisement for EasyLunchBoxes. I simply purchased my own set, loved them and wanted to share their usefulness.