No Bake Cherry Pie Nut Bars are quick and easy and need only 4 ingredients to make and enjoy!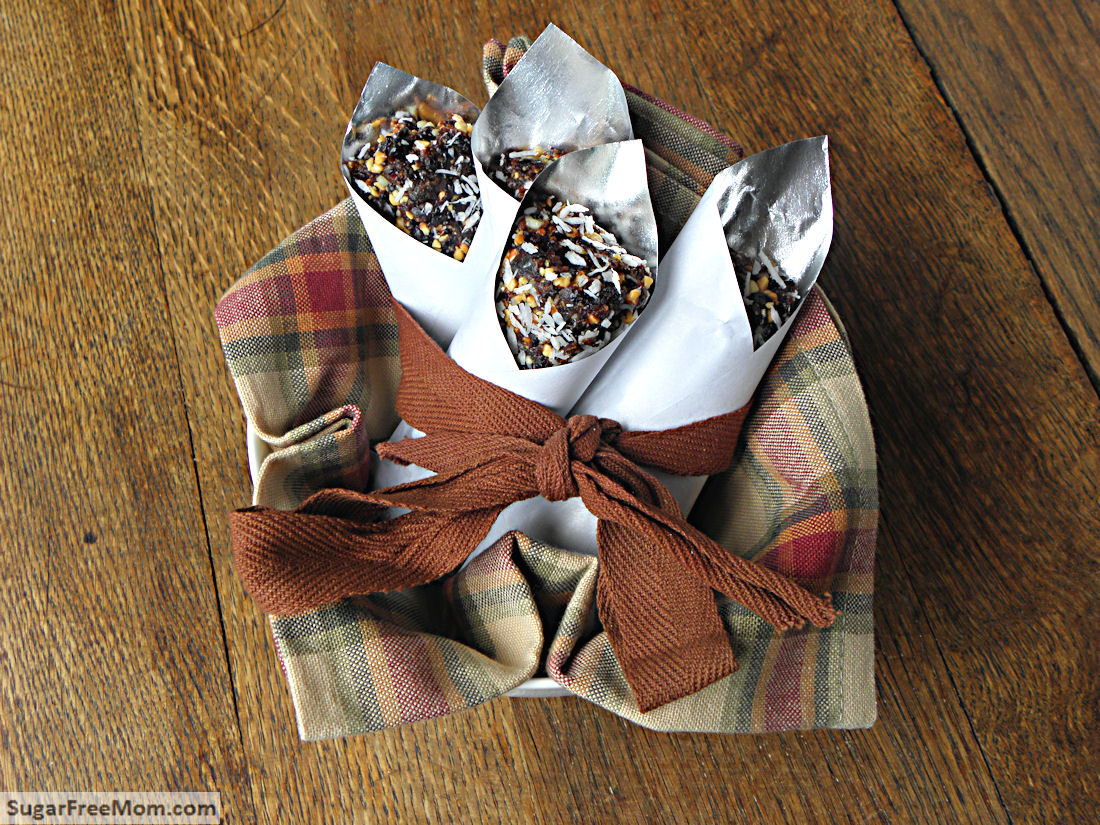 Making healthy snacks for your family doesn't have to be difficult and in fact can be as simple as this yummy recipe here. Shown here wrapped in some parchment paper for an easy take and go snack on the rode.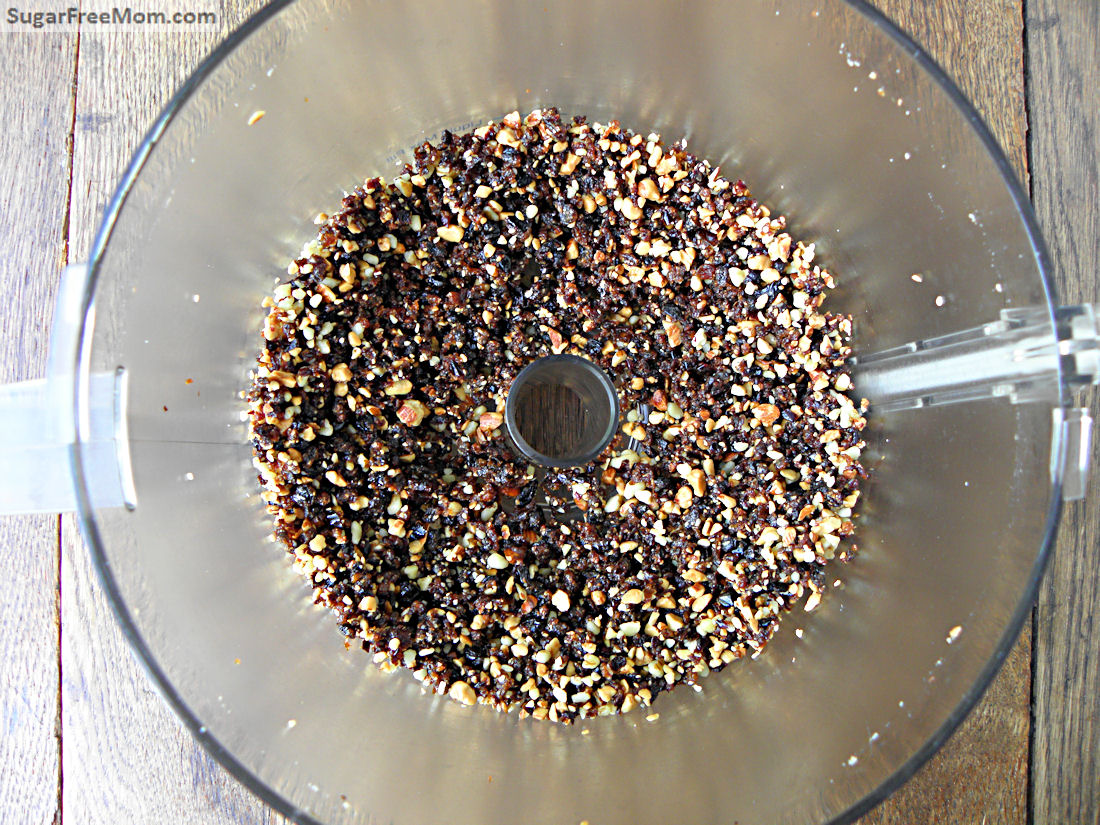 As long as you have a good food processor or powerful blender you'll be good to go. 4 ingredients, chop and mold and your done! Who doesn't love a no cooking required recipe??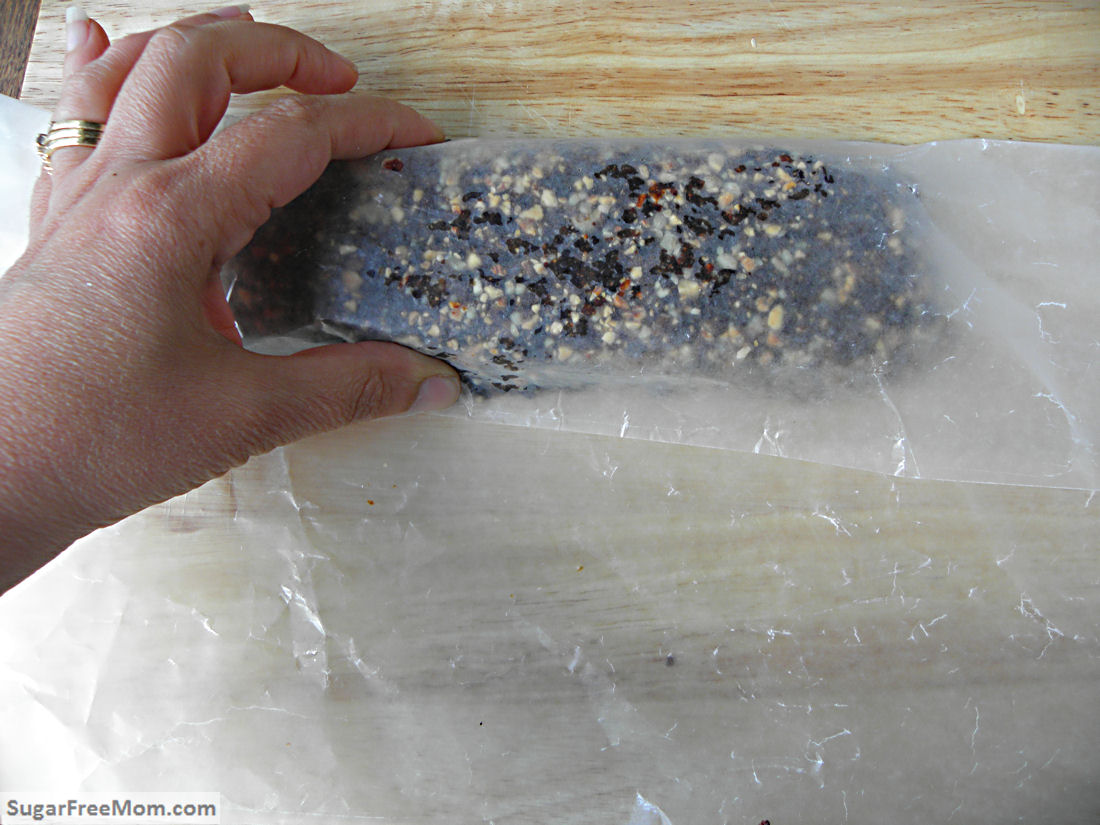 Once chopped, place on a hard surface lined with a large piece of waxed paper. You won't need to get your hands sticky to shape this into a long rectangle. Simply fold over the waxed paper and press mixture together to desired shape,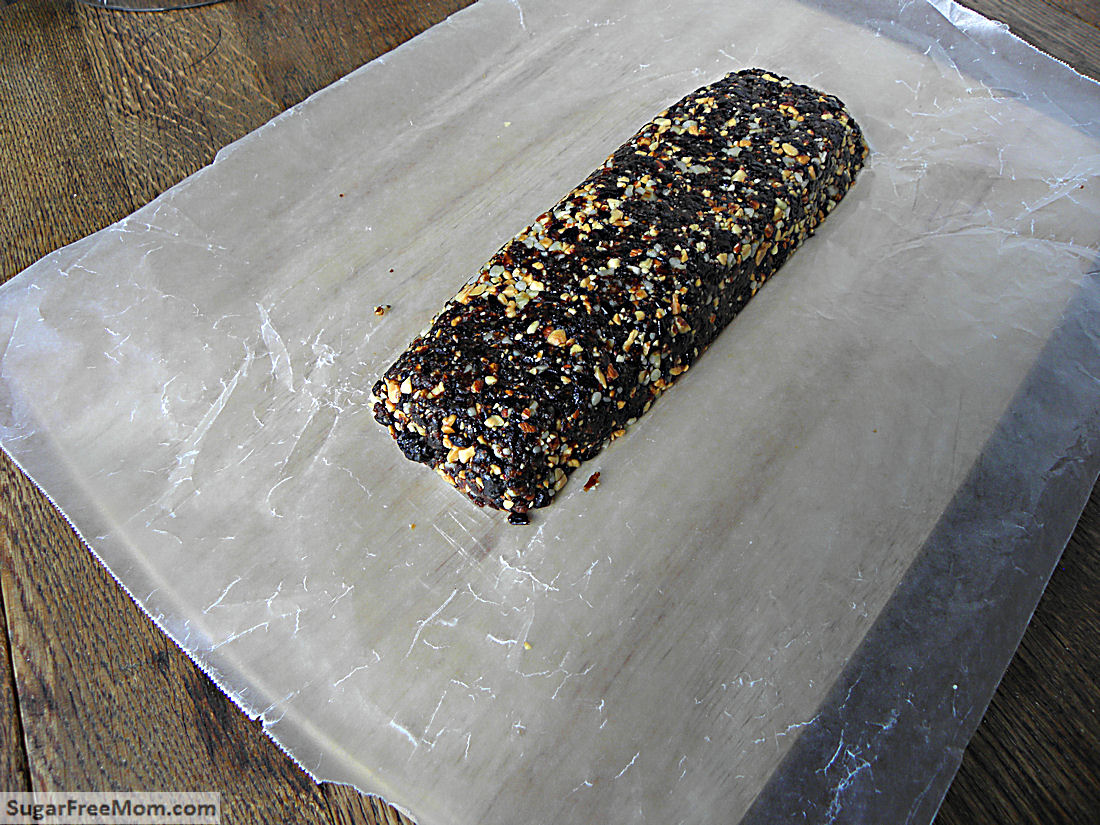 You could make this thinner if you like to get more bars from the recipe. Shown here as a 8 inch long, 2 inch wide and 1 inch in height rectangle. You could also leave it like this and slice into bars or coat with shredded coconut as I have below. Makes for a less sticky bar when holding.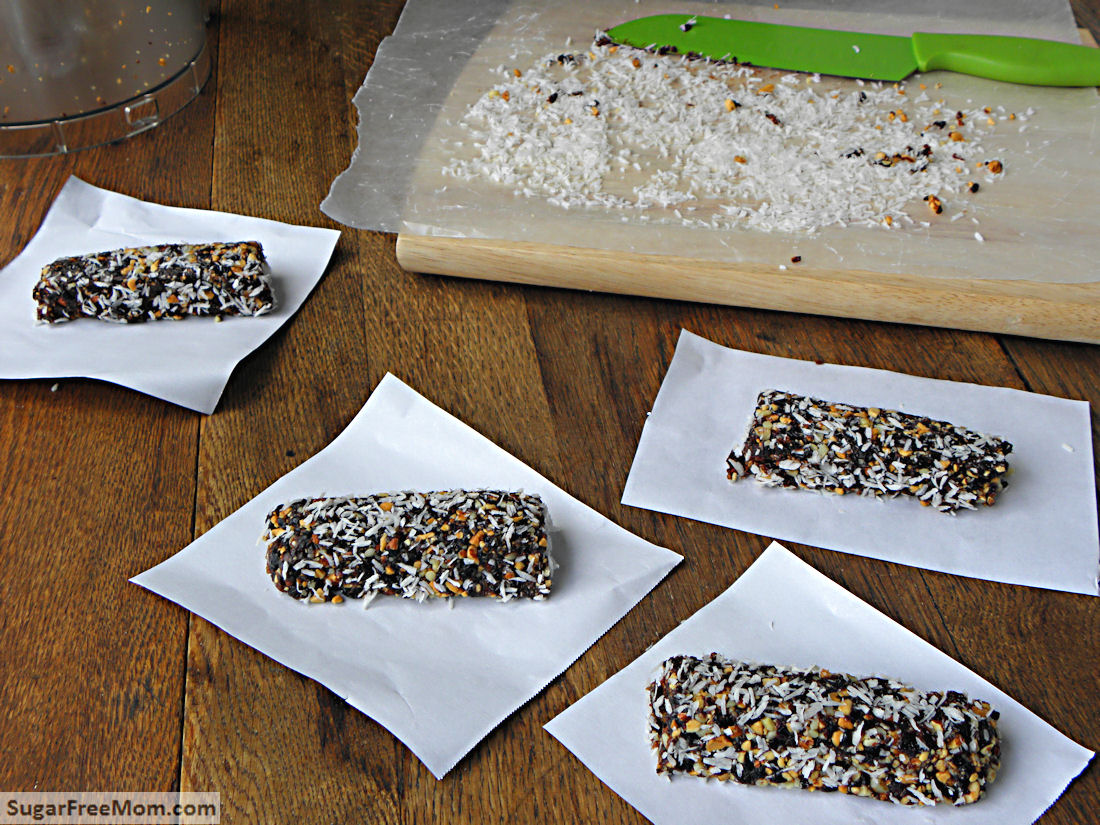 Just slice and press bars on all sides with some unsweetened coconut.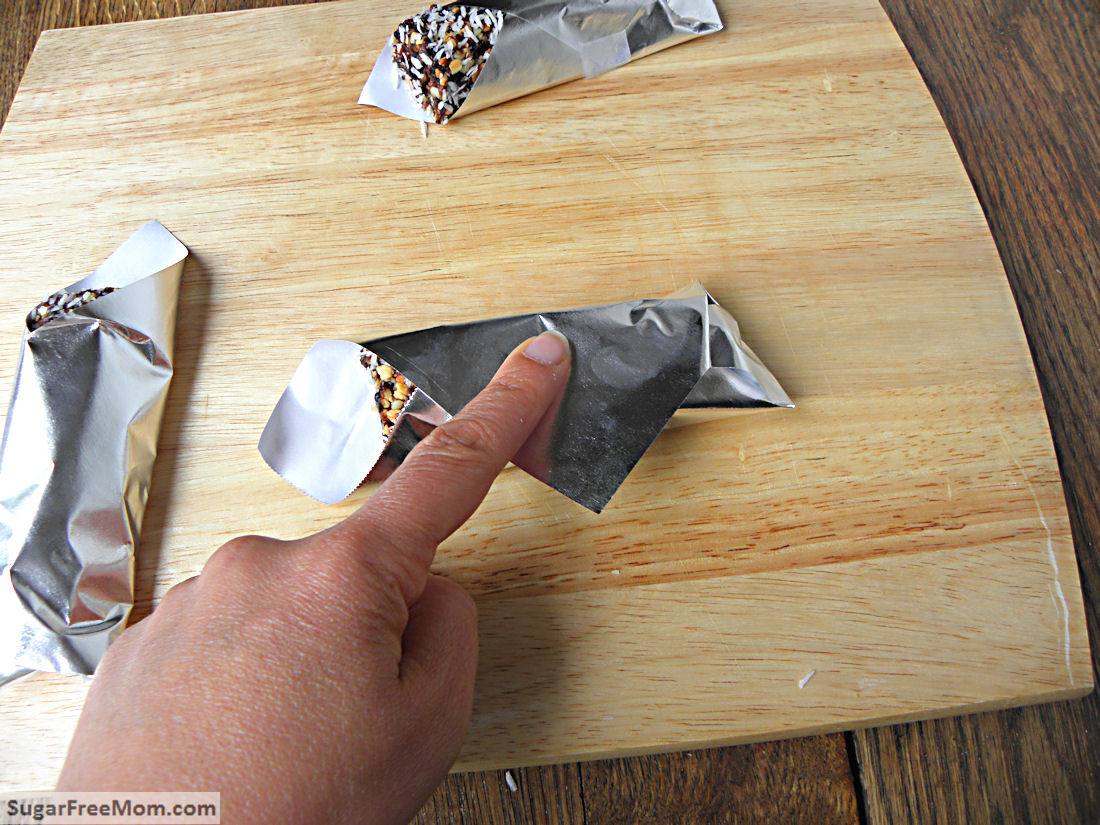 To make these little wrapped packages to go. Simply cut a square of parchment paper larger then your bar and place bar in center. Fold one side, then bottom, then the other side. Secure with tape.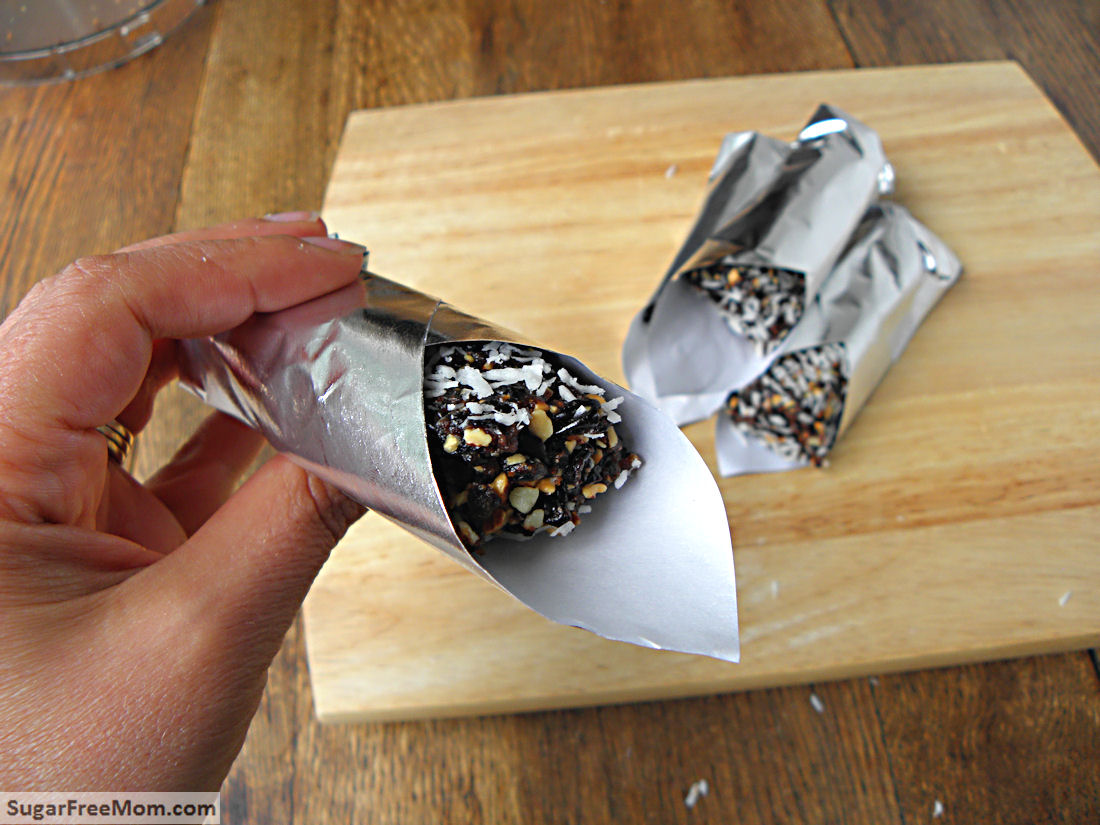 See?? Easy peasy right? Then no sticky fingers!! Just push bar up from bottom, like one of those ice cream push up pops, remember those?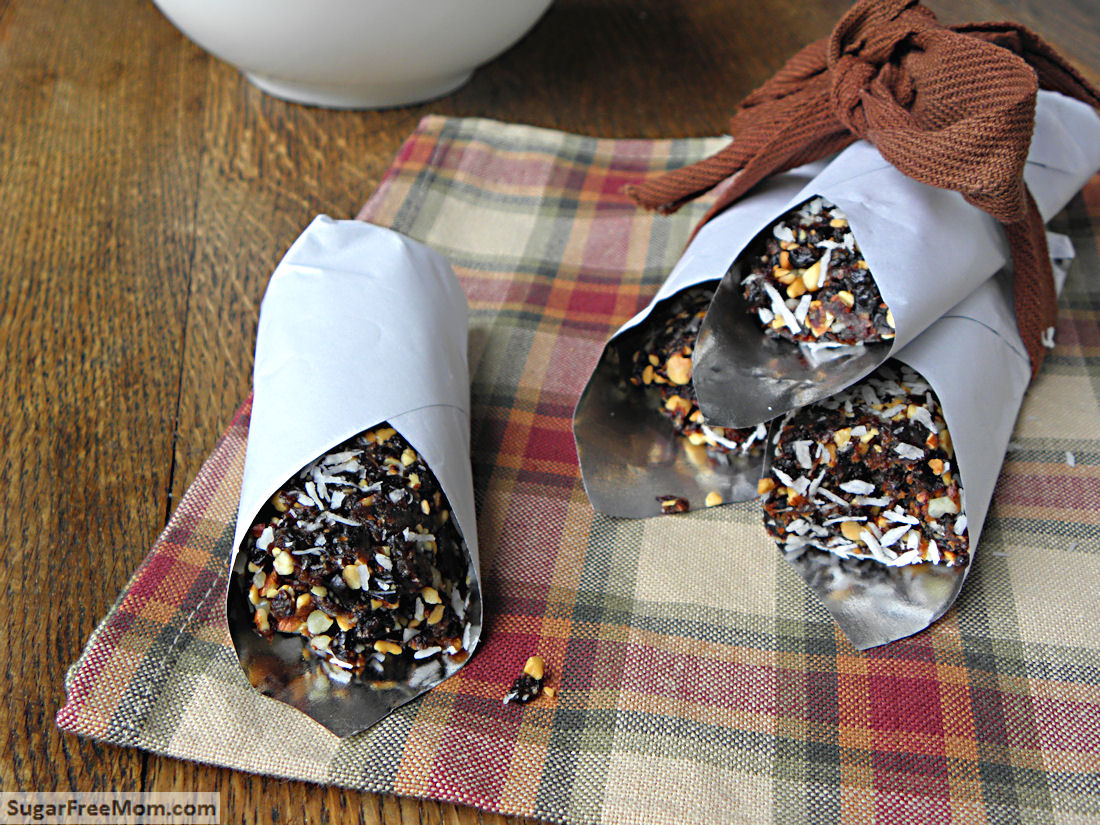 My daughter, hubby, oldest son and I all loved them. Flavors are quite delish and bar is filling, could replace a meal if you ask me.
In hindsight once I did the nutrition info for four bars I realized they easily could have been sliced into 6 or even 8 smaller bars. I provided the nutrition info for both 4 or 6 bars for you to decide.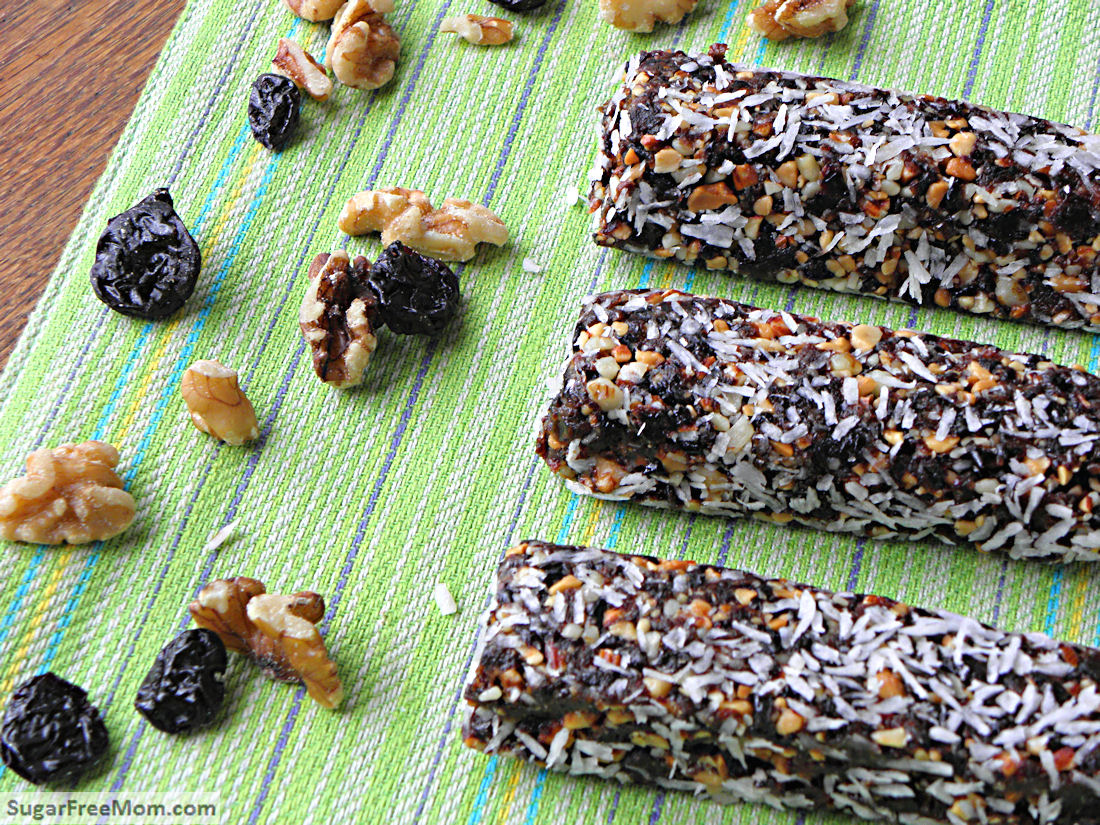 I found my apple infused dried cherries from Whole Foods Market but you could really sub any other dried fruit you like. I used dried plums and you could sub dates for them as well. You could even change out the nuts!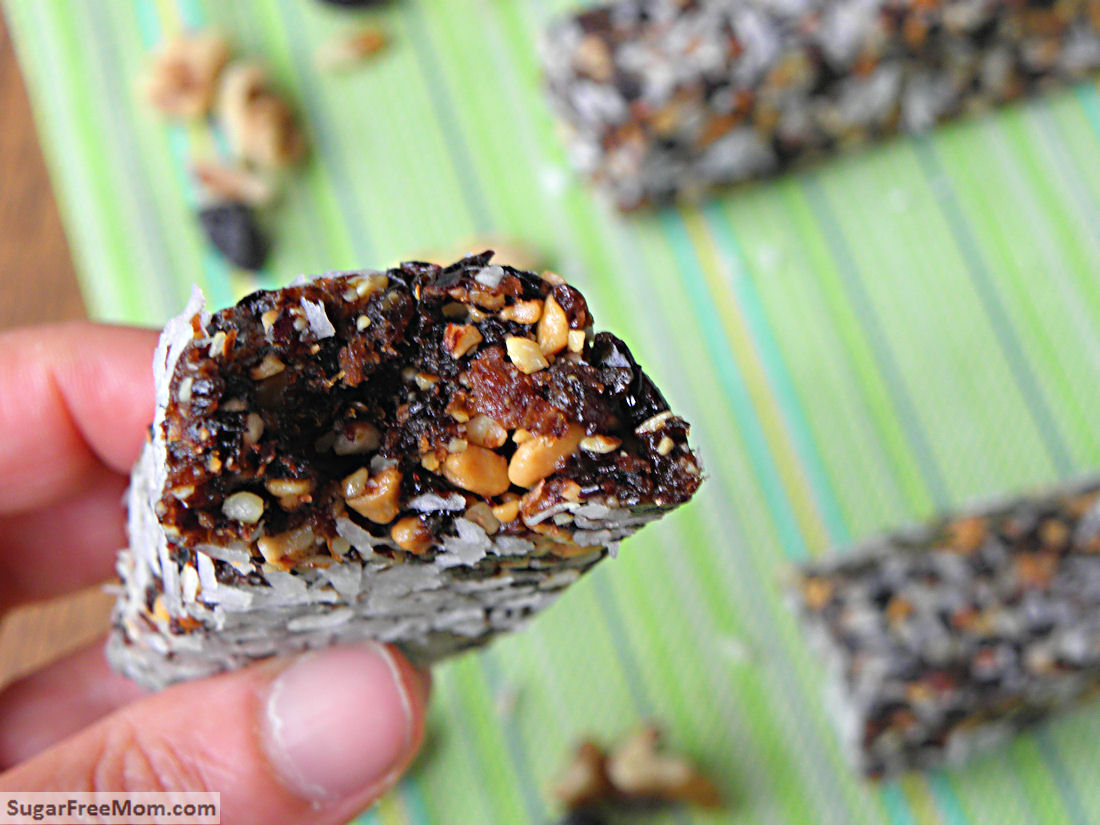 Although these are high in carbs and natural sugars, no added sugars are in them so these make for a better choice for the kids and hubby than store bought packaged bars.
For myself I wouldn't be munching on these regularly due to the sugars in the dried fruit but on occasion on great treat and perfectly wonderful for my family!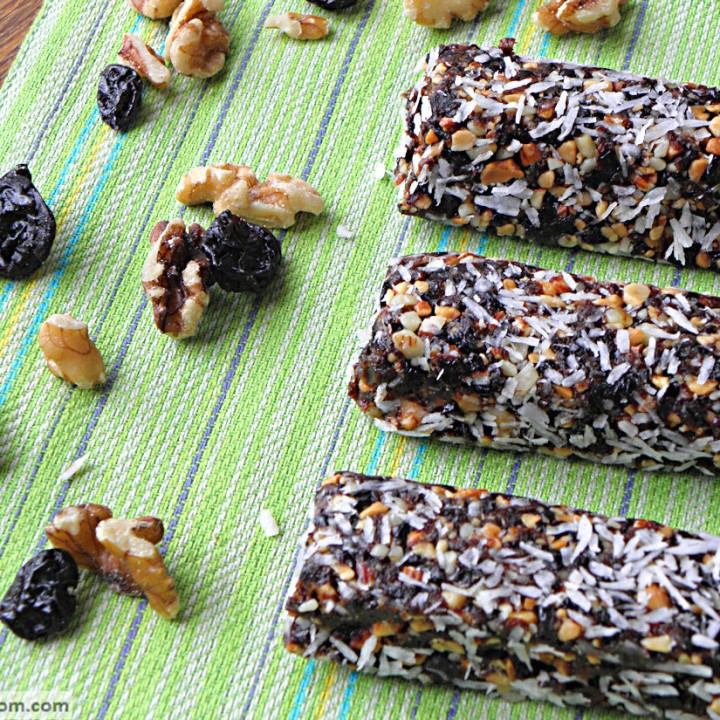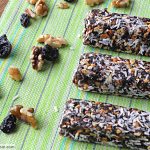 Print
No Bake Cherry Pie Nut Bars
Ingredients
½

cup

dried cherries

sweetened with apple juice

½

cup

dried plums

½

cup

toasted almonds

½

cup

walnuts

optional for coating: ¼ cup shredded unsweetened coconut
Instructions
Place all ingredients into your food processor or high powdered blender.

Blend until crumbled.

Place mixture onto waxed paper and press together and mold into a rectangle shape 8 inches long, 2 inches wide and 1 inch in height.

Slice into 4 bars.

If desired coat with coconut. Enjoy or wrap individually.
Notes
* If you divide these bars into 6 instead of 4 bars the nutrition info is here:
Cal: 229* Fat: 13g* Cholesterol: 0mg* Sodium: 9mg* Carbs: 27g* Fiber: 3g* Sugars: 19g* Protein: 5g* Weight Watchers Points+: 6*
Nutrition
Serving:
1
g
|
Calories:
344
kcal
|
Carbohydrates:
41
g
|
Protein:
7
g
|
Fat:
19
g
|
Saturated Fat:
2
g
|
Sodium:
13
mg
|
Fiber:
5
g
|
Sugar:
28
g
Other recipes you might like: