This refined Sugar-Free Baked Oatmeal is a winner!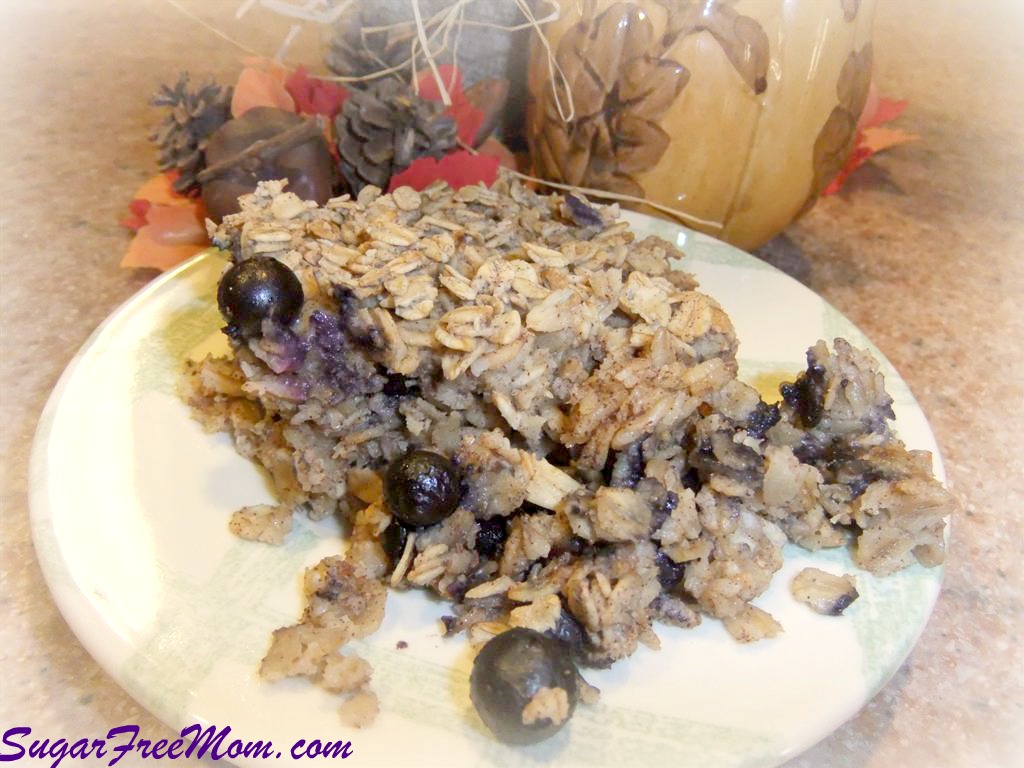 New And Improved Baked Oatmeal!
It is Better than EVER!
This recipe came from my sweet friend in PA who says it is an Amish recipe. SO really no idea who originally created it. The problem was it was delicious, but loaded with high calories! It originally had a cup of sugar and almost a cup of oil!!!
I began experimenting with my new favorite sweetener Stevia and came up with an average baked oatmeal, but it wasn't outstanding.
Unfortunately, (MY BAD) some of you may have made the first Baked Oatmeal I posted. I am dreadfully sorry about that since now I have completely perfected this dish and I hope you will forgive me just this once. I Promise to never, ever again put up a recipe I am not completely smitten with!
So on the ingredient sides I switched the oil for applesauce and took out the white refined sugar all together and replaced it with a mix of Stevia in liquid form and Sucanat, another favorite sweetener I adore. You could alos use honey in replace of the sucanat.
You can even reduce the calories more by using water in place of my milk, but I don't think its as delicious.
This recipe is LARGE and great for overnight guests! It can be prepared pretty quickly and even the night before if you so choose.
Hope you enjoy!!
This recipe has become a big hit on Pinterest, but did you know I've adapted the recipe to be completely sugar free as well as portioned controlled?? It's true, check this one out: Personal Sized Baked Oatmeal with Individual Toppings to please the whole family!
Refined Sugar-Free Baked Oatmeal Recipe
Nutrition Information
Serving size:

⅛th

Calories:

327
Fat:

6.7g

Carbohydrates:

56g

Fiber:

6.2g

Protein:

12g
Prep time:
Cook time:
Total time: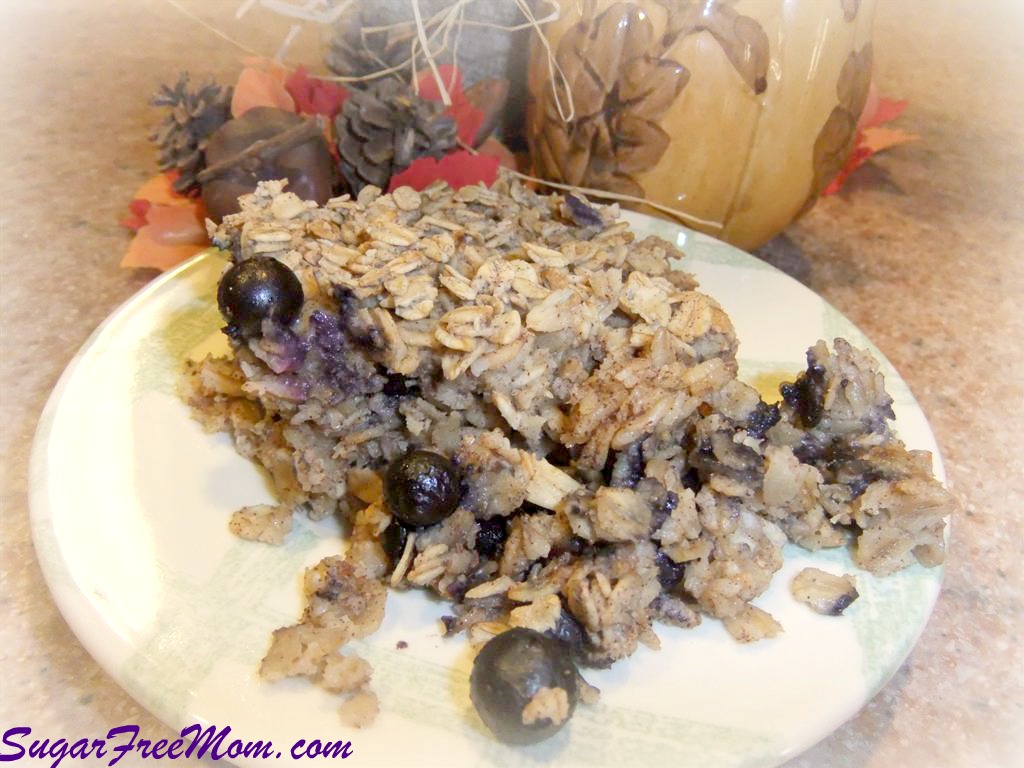 Instructions
Preheat oven to 350 degrees.
Mix first four liquid ingredients together.
Add sucanat and oats.
Mix the salt, baking powder and cinnamon in a bowl then pour into the wet and mix well.
Add the milk, mix thoroughly.
Add the fruit gently to the wet mixture.
Pour the mixture into a 9 x 13 baking dish sprayed with cooking spray.
Bake for 35-40 minutes.
Notes
You can use 1 cup of honey or a full cup of sucanat if you don't have Stevia, but I highly recommend buying the vanilla creme Stevia.
Weight Watchers PointsPlus: 5*
link