Print Friendly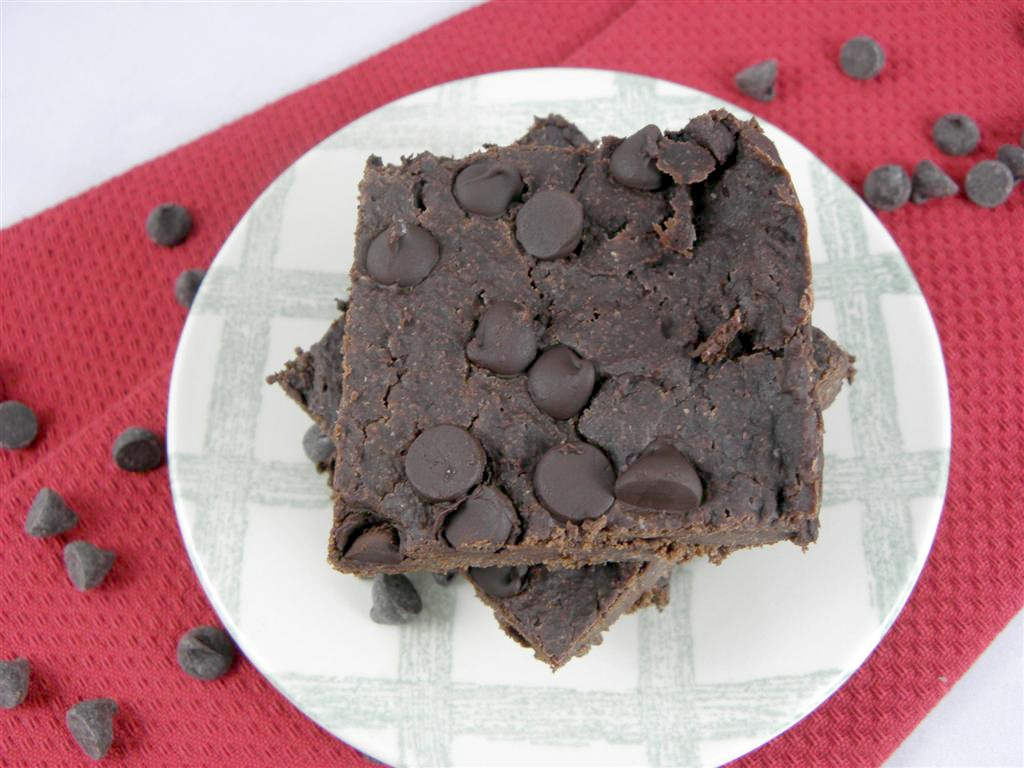 You are probably reading the title of this post and wondering how in the world something that LOOKS that good  possibly be sugar-free (can be dairy- free) right?
Of course you are and why not because it doesn't really look any different than other brownies does it? Of course not.
IT is DECADENT and smooth and silky and luscious and so good it melts in your mouth and you will have to lick your fingers good!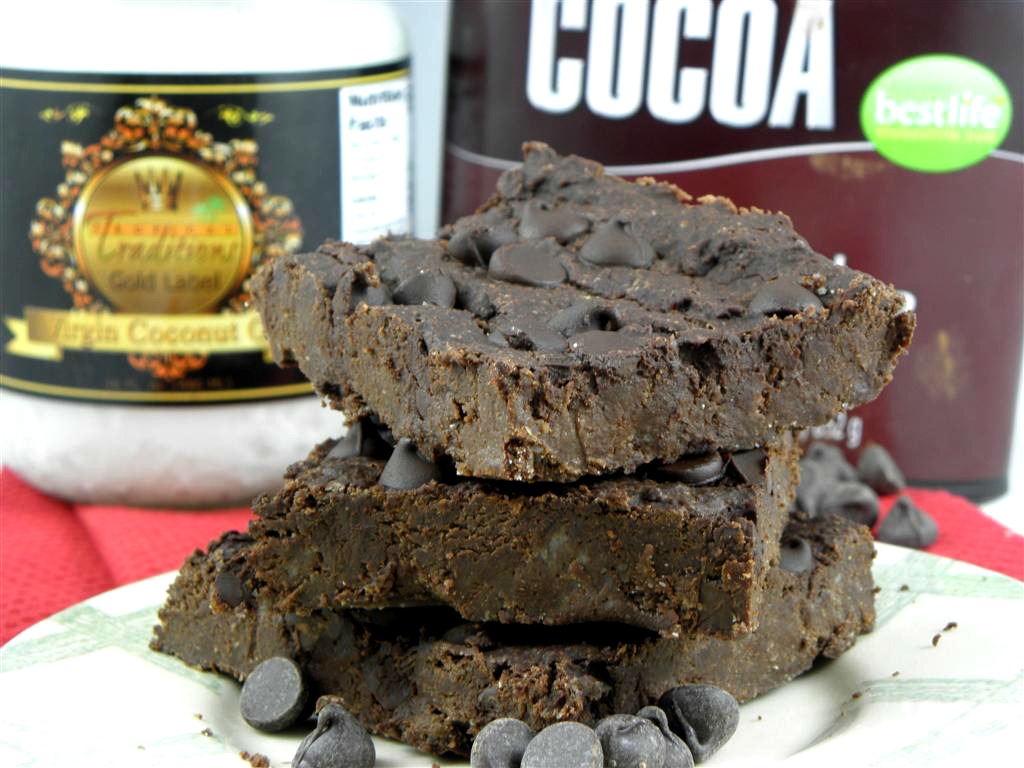 I have tried making a bunch of sugar free brownie recipes and really love how these came out. I had guests and never shared they were sugar free, in fact one guest actually ate 3!!!
See its not that because I choose a sugar free life style that I have to give up chocolate! No its just that I need to make it more pure and  more wholesome than boxed brownies without refined sugar that causes ….well…. you know  the after effects of sugar highs don't you?  If you haven't read my post about the sugar-free sweeteners I choose to use you may want to read, Top 3 Refined Sugar Free Sweeteners to get more info.
Embrace the chocolate I say!
Its not your enemy.
Now refined sugar THAT is not my friend! It causes me too much grief to allow it back in my life. You can read about my sugar free journey here.
You won't feel awful or get a spike in blood sugar after eating one of these scrumptious brownies, but I guarantee you may not be able to eat just one! A nice addition to these brownies would be to add some chopped walnuts. Unfortunately my boys are allergic but I can only bet they would be even more yummier!
Nutrition Info
Servings: 9 Large* Calories per serving: 118* Fat: 7g* Fiber: 3g* Carbs: 15g* Protein: 3g* Points+: 3* Old Points: 2*
                                 OR
Servings: 12 Small* Calories per serving: 89* Fat: 5g* Fiber: 3g* Carbs: 11g* Protein: 2g* Points+: 2* Old Points: 2*
Sugar Free Chocolate Brownies
Ingredients
4 tbsp. coconut oil, softened
4 tbsp. milk, 1%
2 tsp. vanilla extract
2/3 c. unsweetened applesauce
1/2 c. unsweetened cocoa powder
1/2 tsp. salt
1 c. whole wheat pastry flour
1/2 tsp. baking powder
2-4 packets Sweetleaf Stevia (4 makes them super sweet) or 4 -6 tsp. Stevia powder
Optional: 1/2 c. chopped nuts or chocolate chips
Directions
Preheat oven to 325 degrees.
Mix together oil, milk, vanilla, applesauce.
Add cocoa, flour, baking powder, salt and stevia and mix well.
Add optional ingredients if desired.
Line an 8 by 8 baking dish with parchment paper.
Bake for 25-30 minutes and FALL in LOVE …..YUM!
This recipe is being shared at Women Living well, Comfy In the Kitchen, The Gooseberry Patch and TidyMom.