11 Sugar-Free Low-Carb Mousse Recipes all in a nice little Ebook for easy finding!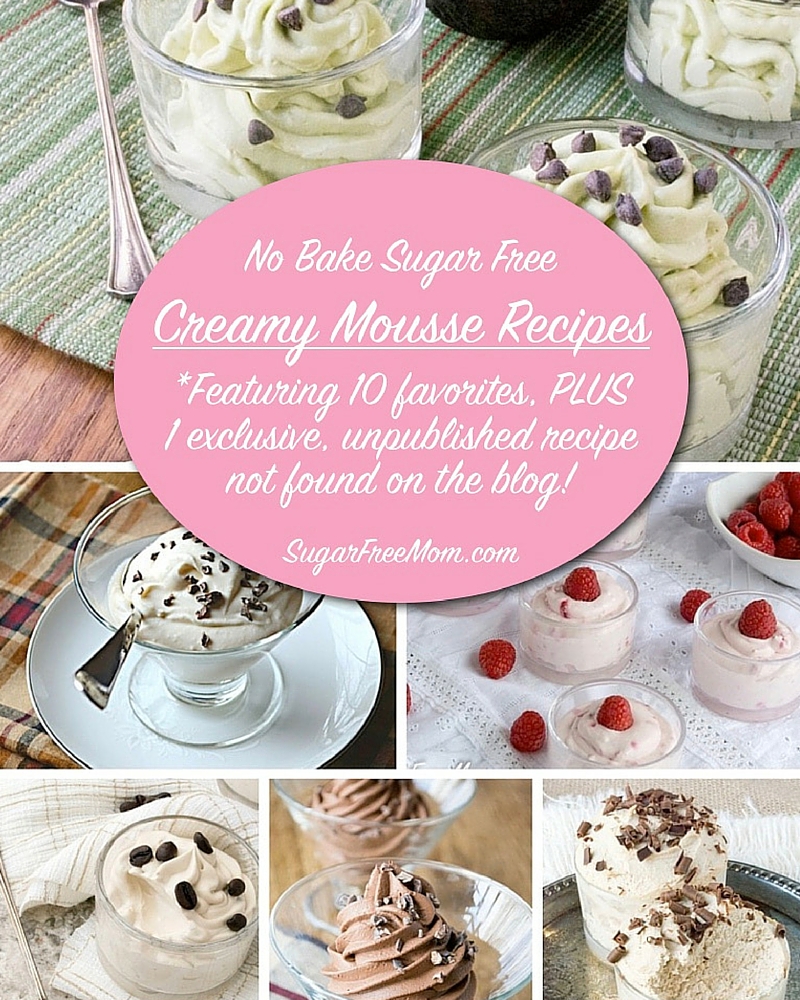 10 Favorites published before on my blog and elsewhere I write. PLUS 1 new recipe NOT Published, an exclusive recipe just for this ebook!
There are just so many recipes on my site that often I like to make an ebook of the collections as many of you have mentioned it would be easier to keep them collected.
This unpublished recipe below is a delicious creamy coffee recipe that is provided to those who are on my Sugar Detox program. Today I'm adding it to this ebook for you to enjoy as well!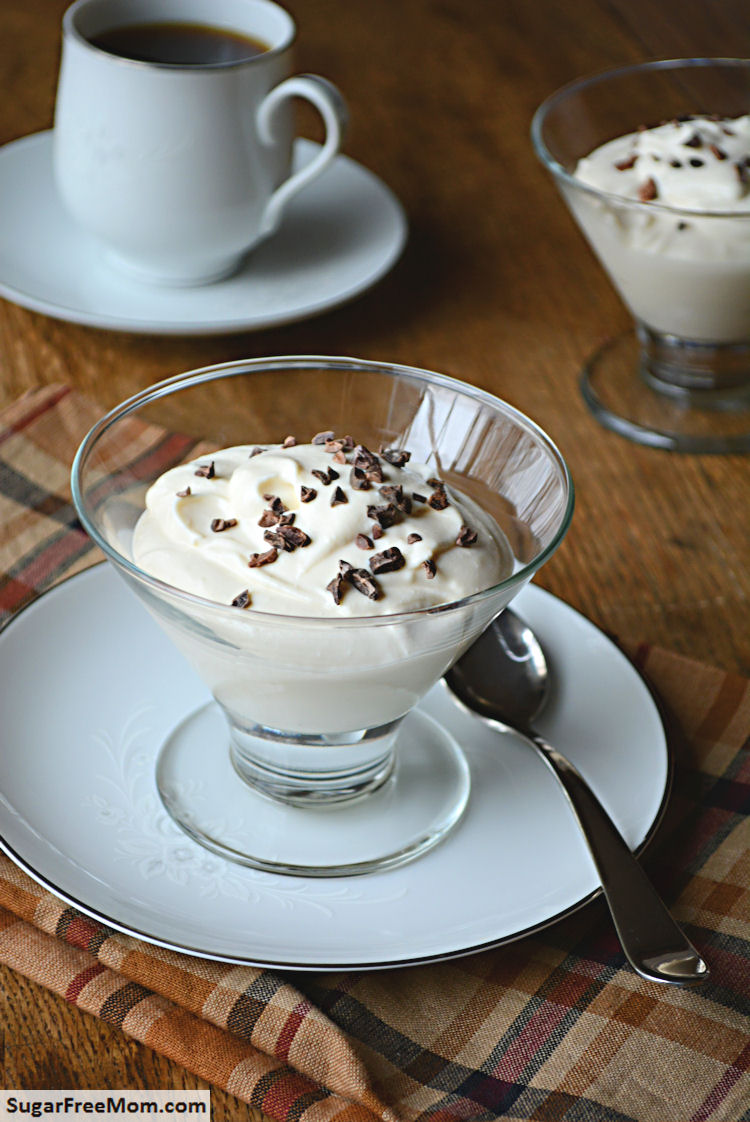 Exclusive Recipe: Sugar-Free Low Carb Coffee Creme Mousse!
Recipes Included:
Low Carb Cappuccino Cheesecake Mousse
4 Ingredient Sugar-Free Mocha Mousse
Sugar-Free Chocolate Raspberry Ricotta Creme
No Bake Raspberry Cheesecake Mousse
Sugar-Free Lemon Cheesecake Mousse
Low Carb Pumpkin Cheesecake Mousse
Sugar-Free Mint Chocolate Cheesecake Mousse
Sugar-Free Coffee Ricotta Mousse
Sugar-Free Mint Cheesecake Mousse
Low Carb Banana Ricotta Mousse
Thank you for your support!
Other Ebooks you might be interested in: