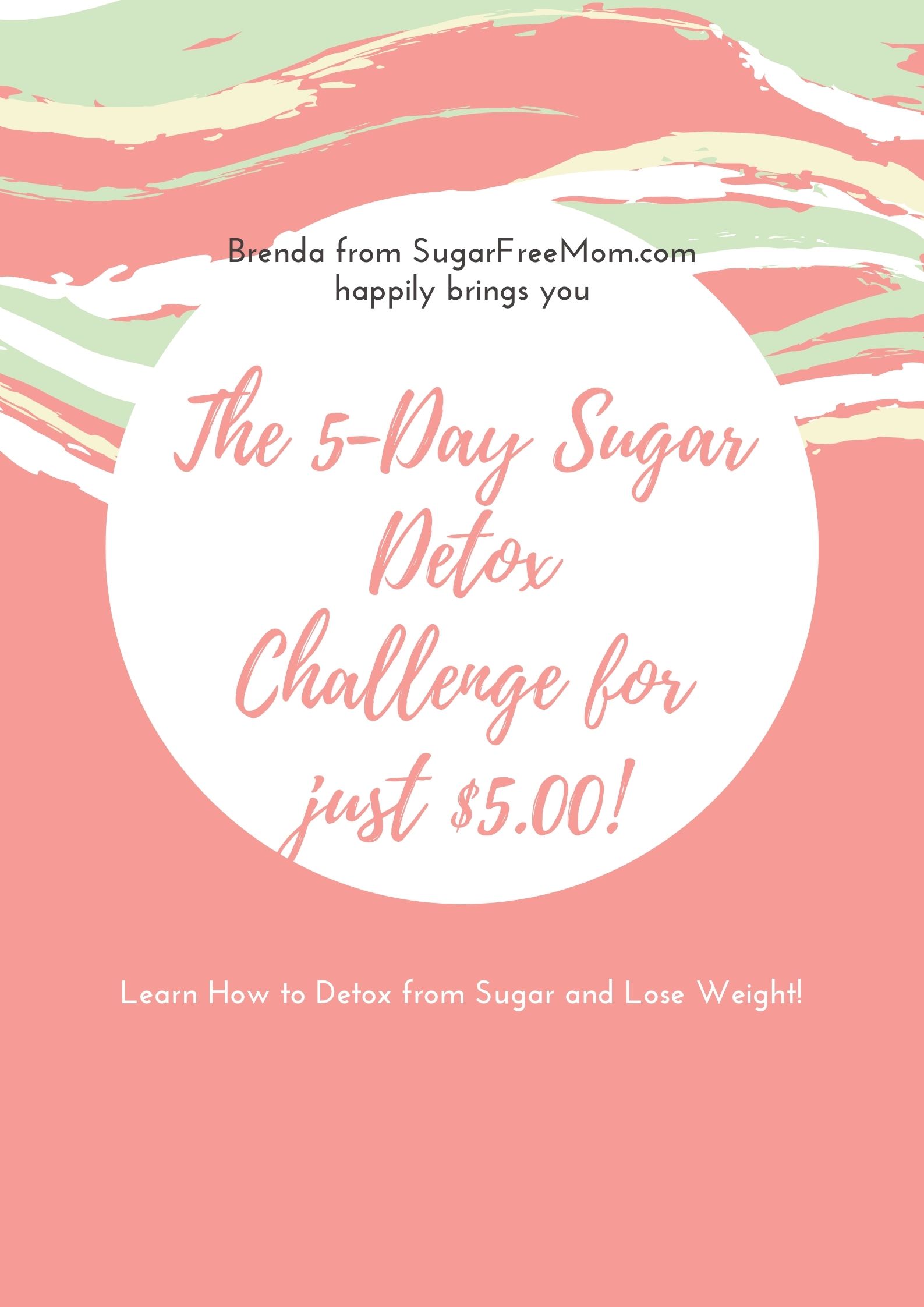 The 5 Day Sugar Detox Challenge costs just $5 to join! Break up with sugar for 5 days and learn all my tips and tricks to detox easily and without withdrawal effects and of course lose weight! Read all the testimonies below of others who have successfully completed this 5 Day Sugar Detox Challenge!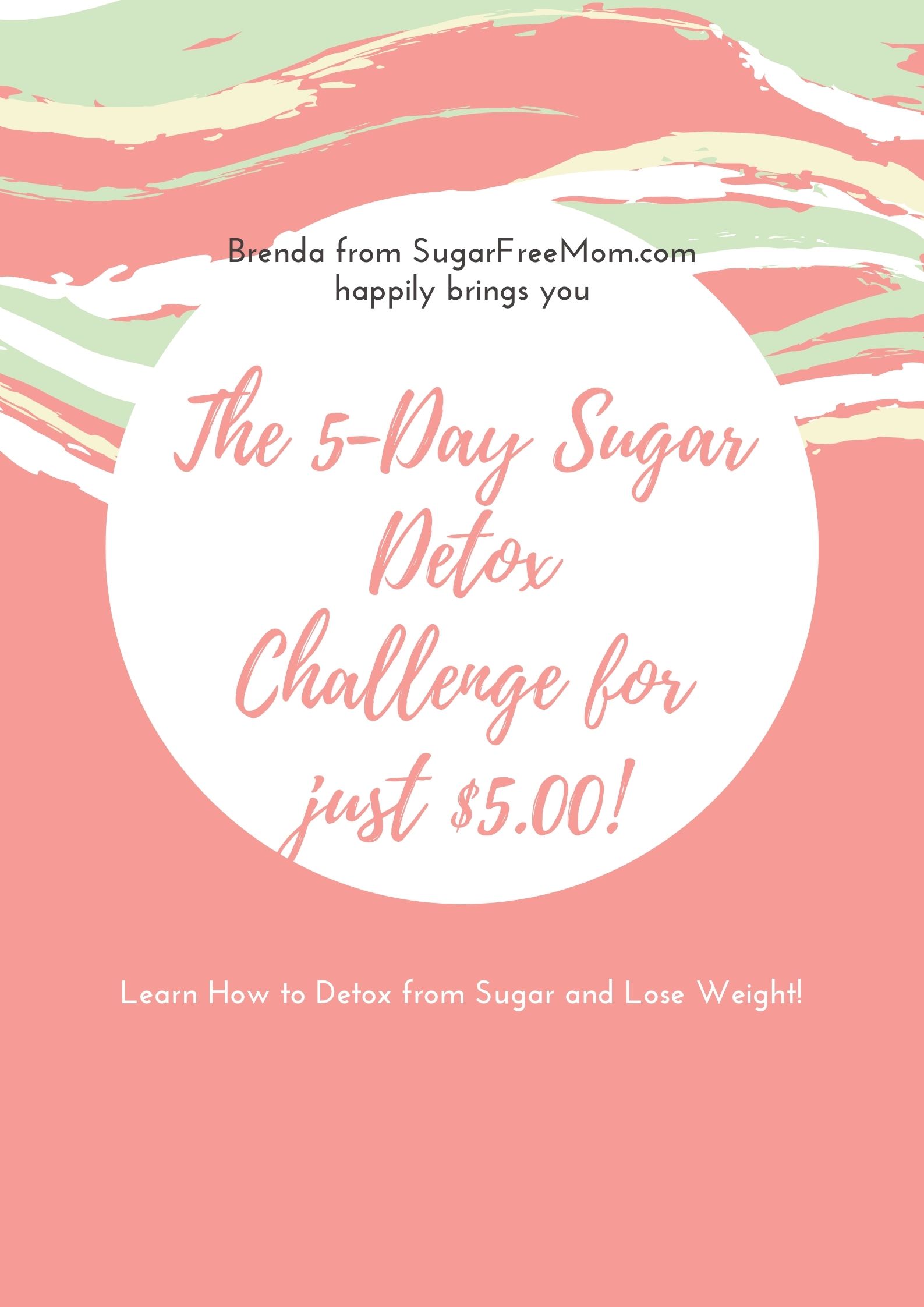 5 DAY SUGAR DETOX CHALLENGE
We are so excited to announce our 5 Day Sugar Detox Challenge ! If you've been a follower of my blog for some time now, you may have seen my announcements of my past 6 week Sugar Detox Course. If you hadn't heard about it, it is an Intensive, 6 week course that truly gives you all the steps, information and support needed to successfully break free from sugar addiction and lose weight.
Here are just a few testimonials for my 6 week course:
Karen says, "I wanted to thank you again for the terrific 6 week class. I'm so happy with my results (-17lbs and -16 inches)and learned so much."
Darlene says, "I lost 15 pounds and 3.5% body fat! Thanks Brenda"
Michele says, "Amazing class!! I loved all of the information and learned so much. Things that I can continue without feeling deprived. I lost 9 pounds, 10" and 2% body fat!!"
Christa says, "Amazing results I'm over the moon thank you so much Brenda! Went to see my endocrinologist and he took me off my fast acting insulin and drastically reduced my long actin insulin. I lost a total of 11.9 pounds and 6.5 inches and I feel great!"
BUT if you are truly unsure the 6 Week Sugar Detox Course is right for you, then join our 5 Day Sugar Detox Challenge so you can get a little taste of what I teach in my course. In 5 days of detoxing from sugar you will feel amazing and lose weight!
Just read these testimonials of just one week in my course:
"Great to have week 1 under our belts. I'm down 1% body fat, 7.2 lbs, and reduction in waist, hips & thighs. Excited to keep the momentum going. See ya tonight in Zoom." -Angie
Angela says, "I'm down 4.6 pounds and more motivated than ever"! Just one week on Sugar Detox course!
Susan says, "I stepped on the scale this morning, after just one week on plan I'm down 4.8 pounds! So excited!"
So there you have it folks! You can join the 5 Day Sugar detox Challenge and if you love how it made you feel and you have success with losing a few pounds then you can decide if the6 Week Sugar Detox Course is right for you!
Each Day of the 5 Day Sugar Detox Challenge you will have a video and this is NOT on Facebook so if you don't have it you can still watch all the videos:
Introduction video: What to Eat on this Challenge

Day 1: How to Overcome Sugar Cravings

Day 2: How to avoid Carb withdrawals

Day 3: Hunger or Habit?

Day 4: How to Quickly Recover after overindulging

Day 5: How to Sustain Sugar Freedom
TESTIMONIALS from 5 DAY SUGAR DETOX CHALLENGE
Tammy says, I am down 7 lbs since Day 1! This week has been a great experience. Thank you Brenda for giving me the tools to get started. I have 50lbs to lose to get to my goal weight and look forward to learning more in your 6 week course. Registering today! Good luck to everyone. I wish you all success!!!
Cindy says, As of this morning, I've lost 7.6 pounds and three inches from my belly (measuring at my belly button) during this challenge. I can button a coat I could not button before the challenge. I'm truly flabbergasted by the results!So thankful I went for it! See y'all in the course!
Ann says,I nervously stepped on my scale this morning - down 5 lbs! My 5:30am blood sugar was 119, that number is great for me! Thanks so much Brenda for all the wonderful information and also everyone in the group for all the support and food ideas! Can't wait to continue on with the 6 week course! Hope everyone has a wonderful weekend!!
Rebecca says, Hooray! 6.4 lbs down since the start of the 5 day challenge!
Stella says, I'm down 5lbs and it's given me to willpower to carry on, thank you Brenda.
Sandy says, I lost 3.6 pounds but what is more important the 5 days has motivated me to do something about my weight and eating healthier. I look forward to joining the 6 week course.
Teresa says, Thank you Brenda for a great week! As of this morning, I am down 8.6lbs!
I just ordered your cookbook on Amazon this morning. Thank you!
Once you're registered, you will receive an email confirmation with a link to download the 5 Day Sugar Detox Workbook and you will receive a wordpress email with password to get the course videos on the website.
Seriously, what do you have to lose by joining the 5 day Sugar Detox challenge which costs just $5??!! The weight of course and freedom from the hold sugar has on your life!! I am confident you will feel amazing and hope to see you in our challenge or in the 6 week sugar detox course!
Let me know if you have any questions! I look forward to helping you reach your goals for 2021!
Brenda/Sugar Free Mom