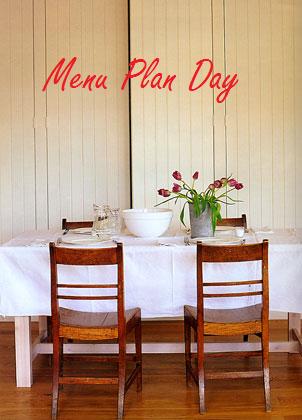 Happy Healthy Menu Plan Day!!!
I love having a menu even if I don't stick with it always and need to change things, at least I know I have the ingredients needed for a few good meals each week! Planning it out is the best way to keep up with healthy food choices and not giving in to easier unhealthy meals due to lack of planning and time.
This week is another challenging week for me alone since the hubby is headed to Oklahoma City until Friday, boo! I hate when he travels, it's just no fun without him!! So I planned to eat out with a friend one night and also make some easier meals I know the kids like and provides left overs. And of course my mom always comes through for a meal too!! Thank God for momma's!!
Now I'm off to enjoy the family and my hubby until we bring him to the airport in the morning! So go and enjoy your day as well!!
Breakfasts
Dinners