This week is Share the Love Healthy Recipes week! Sharing today we have the wonderful and talented Katie of Healthy Seasonal Recipes with a guest post for Champagne Granita!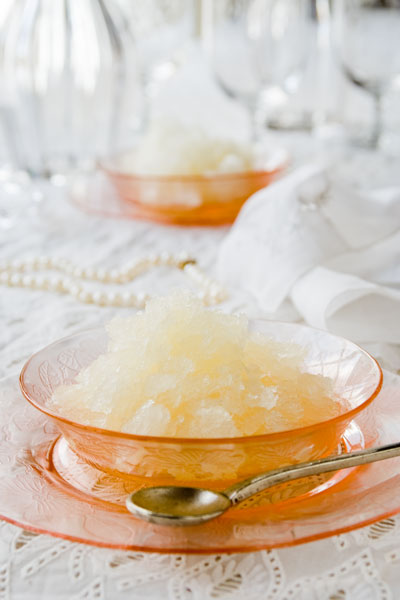 The first time I made Champagne Granita I was a (lowly) prep cook for a catering company. I was just starting out in the catering world and constantly felt intimidated by the lavish parties and high-end menus. The Granita was going to be served at one of our largest weddings of the season. So I was totally panicked when the head chef told me I was in charge of making it. Really? She was going to entrust me to making something so fancy (and expensive) sounding?
But what I didn't know was it is actually really simple to make. Not only that, but it is better with more affordable Champagnes and Prosecco. That's because the less expensive Champagnes tend to be a little sweeter. You only need to give a little boost of added sweetness from honey to make it taste refreshingly sweet. It is sort-of like sorbet, but no fancy equipment is required to make it. It ended up working out perfectly and I was so impressed with myself that I made something so elegant.
So when Brenda asked me to write a Valentine's post here on SugarFreeMom.com, I was thrilled and excited to share this simple technique for the occasion. It is so romantic... just perfect to share with your honey for Valentine's day. You'll see it is totally doable. Here are just a few things to keep in mind:
Look for Champagne with "extra-dry" on the label, such as Korbel (about $10).
Prosecco is also naturally on the sweet side and pretty inexpensive, try Caposaldo (about $11).
Once the fine crystallized/slushy texture is achieved, this can be stored for several days in the freezer.
If it becomes a little hard just let it warm up on the counter for about 20 minutes before serving. This would be amazing with fresh berries.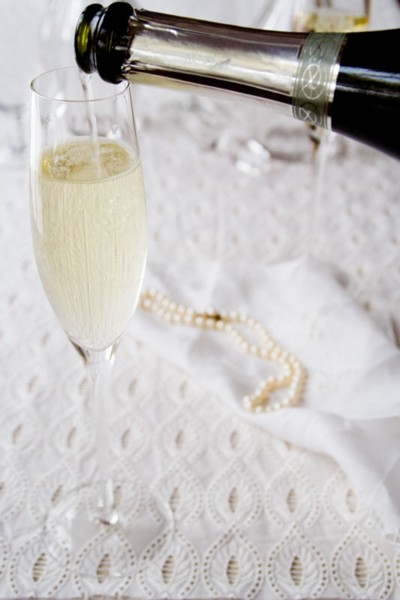 Champagne Granita
Makes 2 servings, 1 cup each. Active Time: 20 minutes. Total Time: 4 ½ hours. To Make Ahead: Can be prepared up to 4 days in advance.
12 ounces cold "Extra-Dry" Champagne or Prosecco, (1 ½ cup)
1 tablespoon raw honey. Warmed if crystallized.
Directions
Pour Champagne or Prosecco into a glass loaf pan. Whisk in honey.
Place in freezer until it starts to crystallize around edge of the pan.
Scrape the edges clean with a fork and stir up any honey that has settled to the bottom. Return to the freezer.
Repeat scraping and stirring every 30 to 40 minutes until the entire pan is thick slush, about 4 ½ hours.
Serve immediately or cover and freeze until ready to serve.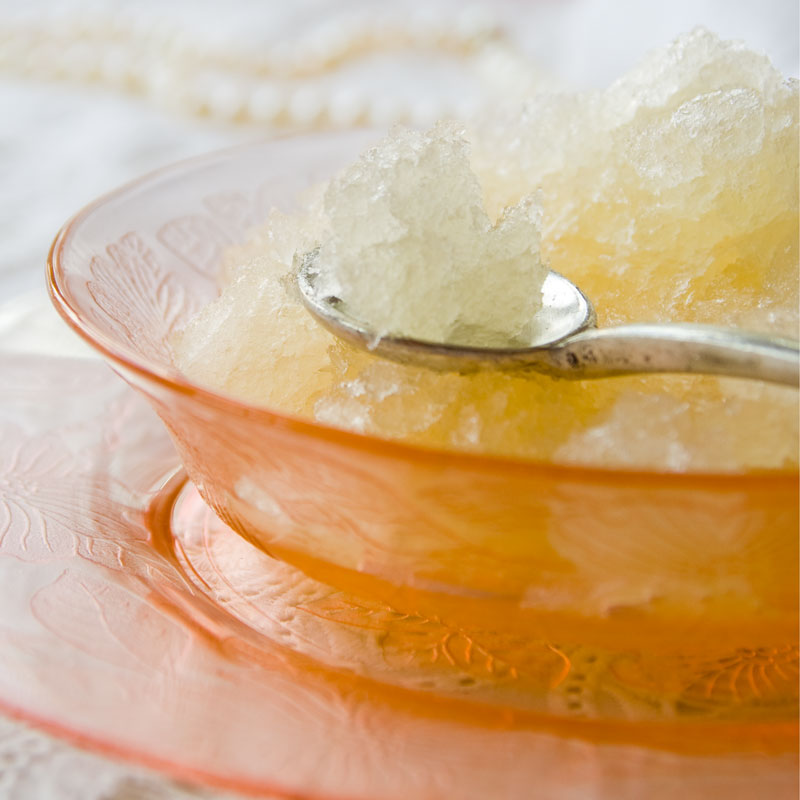 Katie Webster is a recipe developer and food stylist specializing in healthy seasonal recipes. Her work has appeared in EatingWell Magazine, Parents Magazine, recipe.com and AskMissA.com. She earned a BS in Studio Art from SkidmoreCollege, and an AOS in Culinary Arts from the New England Culinary Institute. She also loves to garden, and enjoys hiking and cross-country skiing in Vermont where she lives with her husband and two daughters. Her blog and other healthy recipes are at www.healthyseasonalrecipes.com
Happy Cooking!