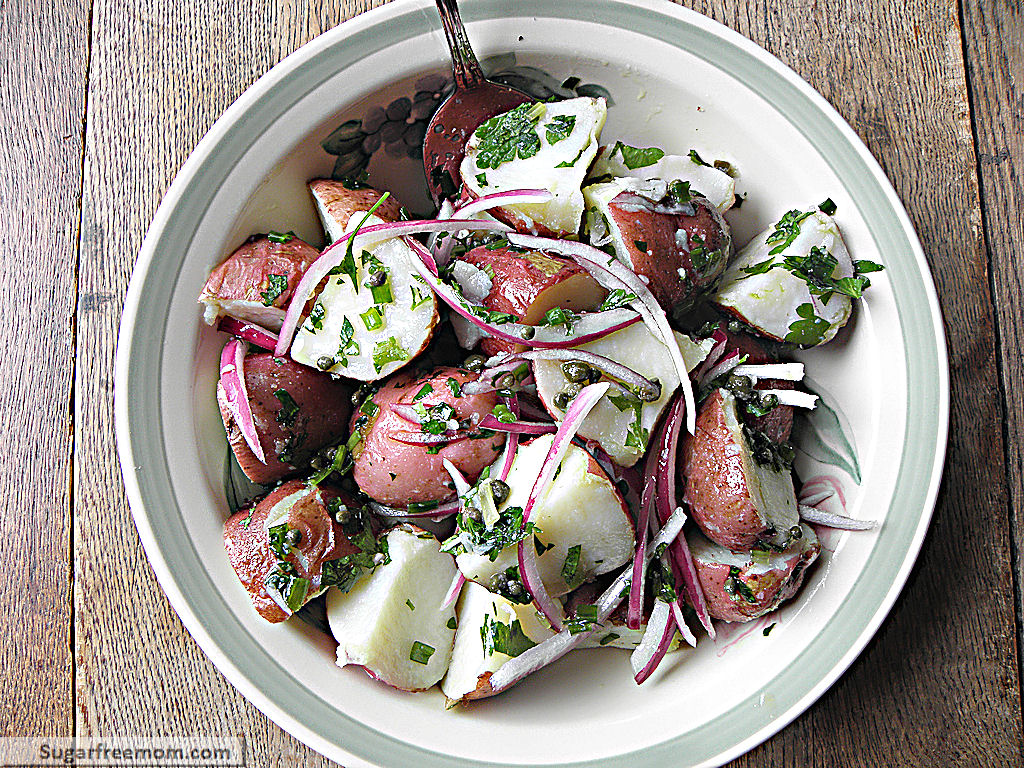 When you think of potato salad it's usually cold and mixed with a lot of mayo, right? That is not what I grew up having as a child and when I ever tasted a mayonnaise-y potato salad I enjoyed it, but it wasn't a taste I was used to. My mom would serve this potato salad warm. This is more my preference and it also has a lot less calories than using mayonnaise anyway.
You could certainly have it cold if that's what you're used to. But I guarantee you will enjoy the flavors in this just as much as the typical potato salad, dare I say, maybe even more!
If you do refrigerate, I would suggest just warming the dish up slightly to get the olive oil to be a liquid again.
Some wonderful add-ins for this would be edamame, chickpeas or cannelini beans, cherry tomatoes or even some yummy black olives!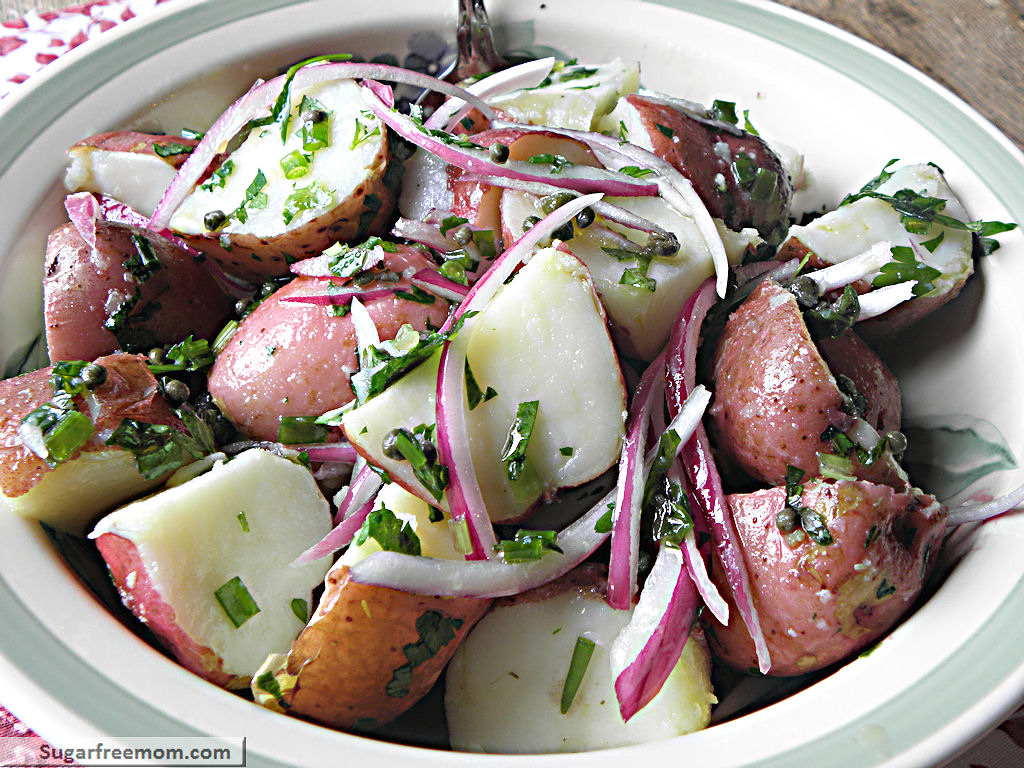 Italian Potato Salad
[sc:Ziplist]
Ingredients
2 pounds red potatoes, skin on, quartered
½ cup sliced red onion
2 tablespoons capers
3 scallions, chopped
¼ cup extra virgin olive oil
½ cup fresh chopped parsley
1 teaspoon garlic powder
1 teaspoon minced garlic
2 tablespoons white vinegar
salt and pepper to taste
Directions
Place the potatoes in a sauce pan covered with cold water. Bring the water to a boil and cook for about 15-20 minutes until the potatoes are tender. Drain the water and let the potatoes dry for about 5 minutes. Add all ingredients to a serving bowl and gently toss. Season with salt and pepper. Serve warm or refrigerate for an hour and serve cold. Delish either way!
Nutrition Info
Servings: 8* Calories per serving: 151* Fat: 7g* Fiber: 4g* Carbs: 20g* Protein: 3g* Points+: 4* Old Points: 3*