Low Carb Hot Dog Rolls made with my Cloud Bread Loaf Recipe!
Summer time is all about convenience and stress free cooking!
Grilling outside, pool parties, the beach and BBQ parties are all about easy foods to enjoy! And hot dogs are just one of the favorites at this time of year.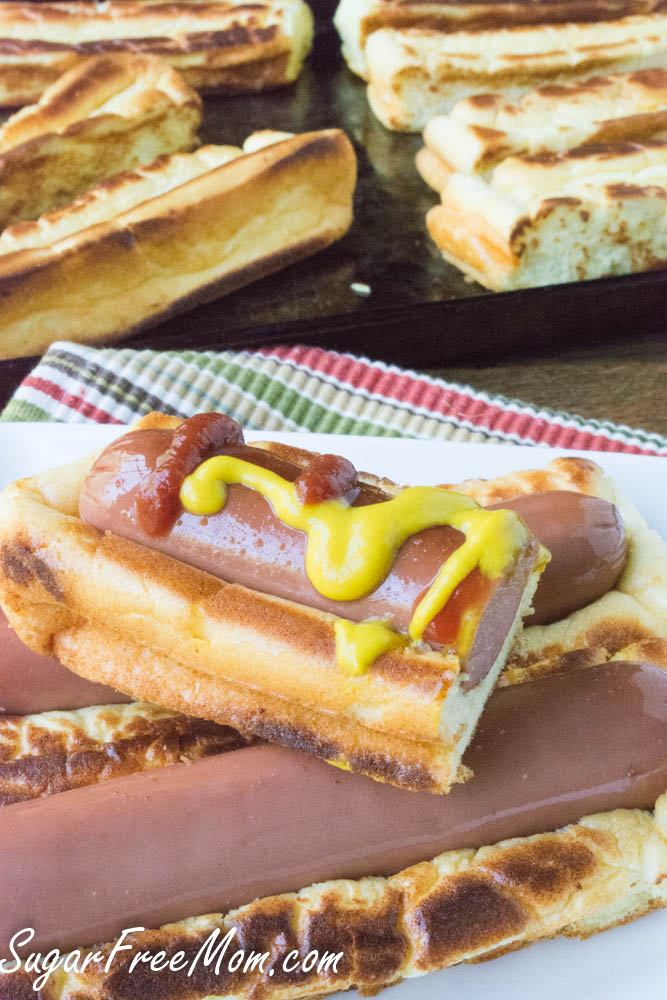 I can't tell you I'm a hot dog lover, but I can say every once in a while I'm in the mood for a hot dog. My post today isn't about what kind of hot dog rocks your world, but it's more about what you're putting that hot dog on.
I transformed my Cloud Bread Loaf recipe with some photos below to show you how easy it is to make my loaf into heavenly low carb hot dog rolls.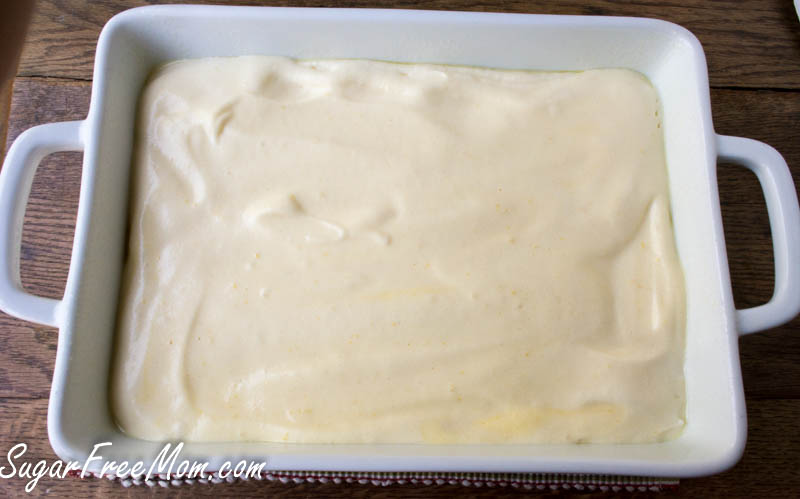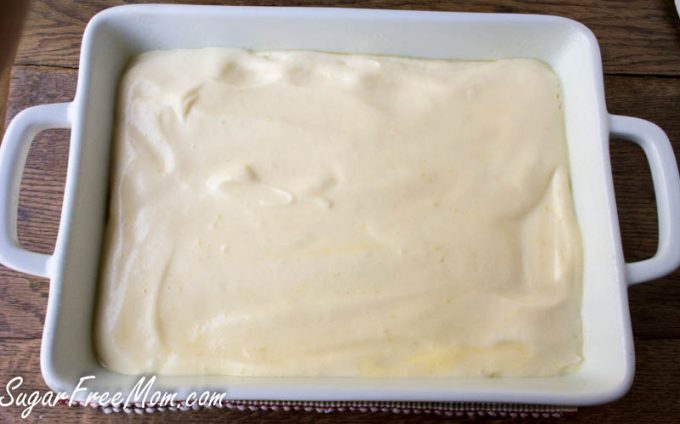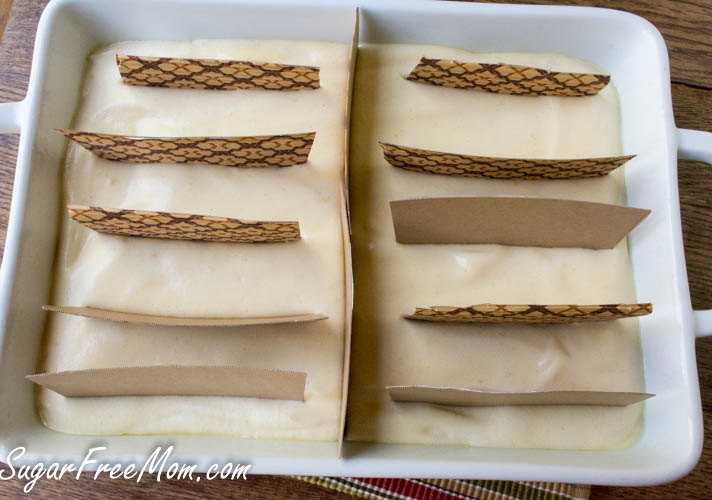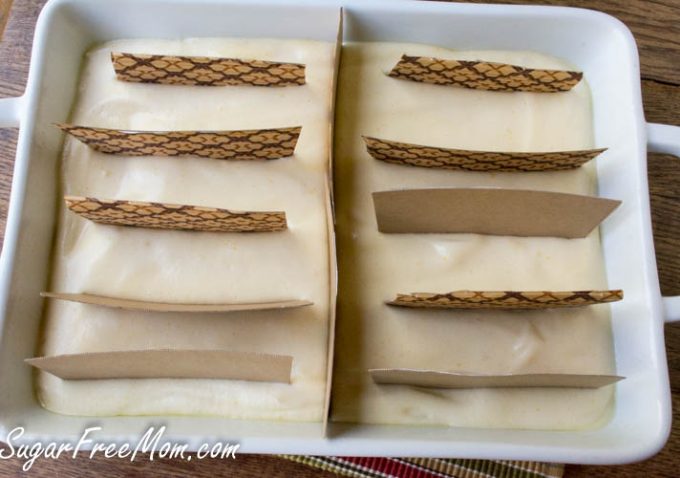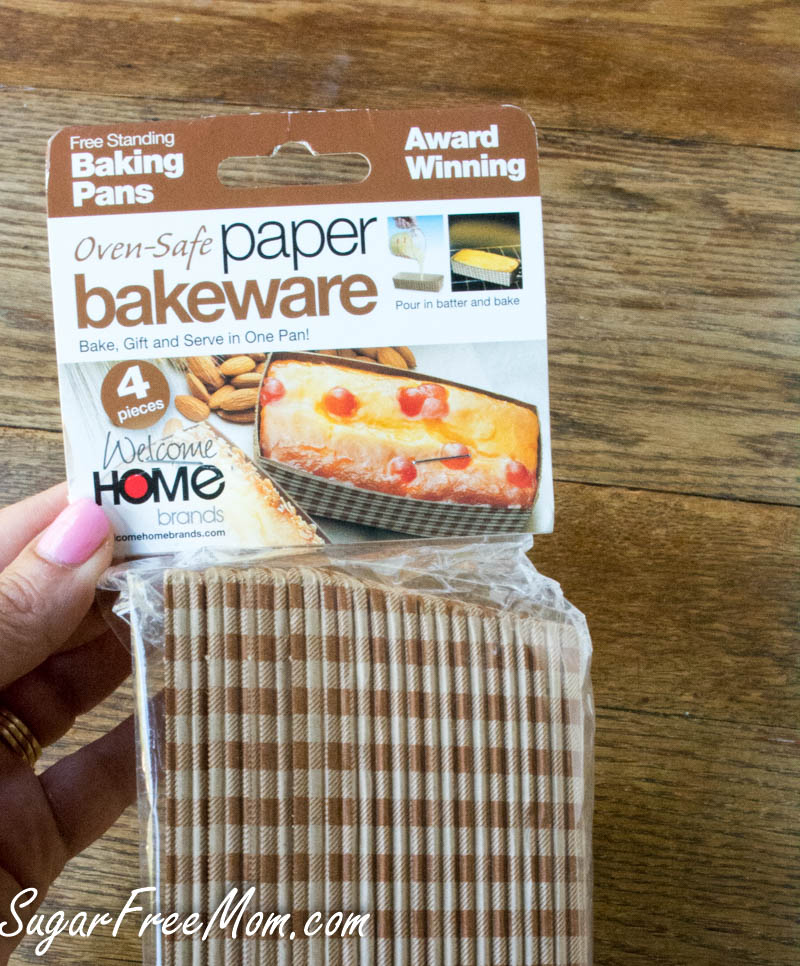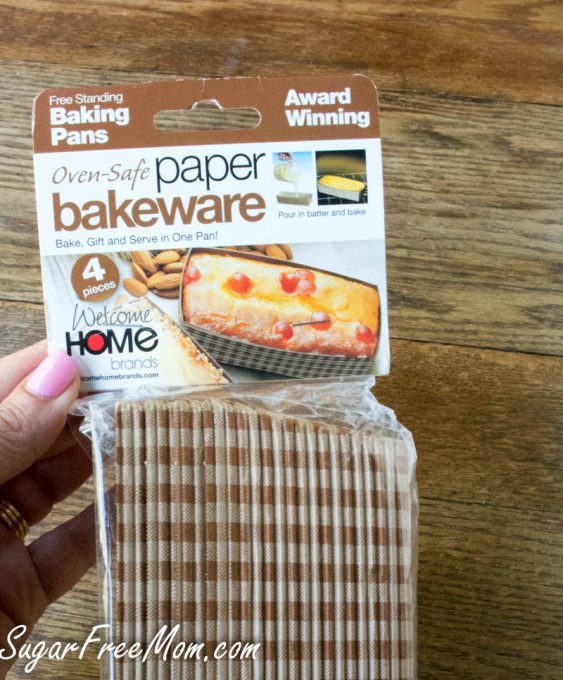 Use any cardboard that's oven safe. I had these in my cupboard so that's what I used. I cut them up and used them for slits in the center of each hot dog and divided the batter in half for 5 sections on each side of the pan.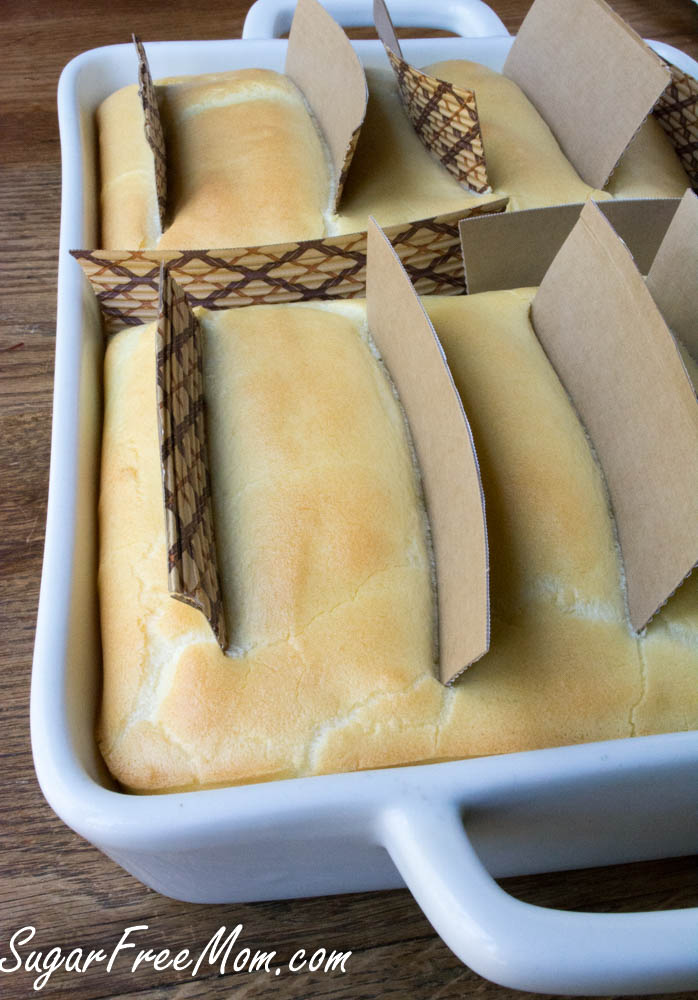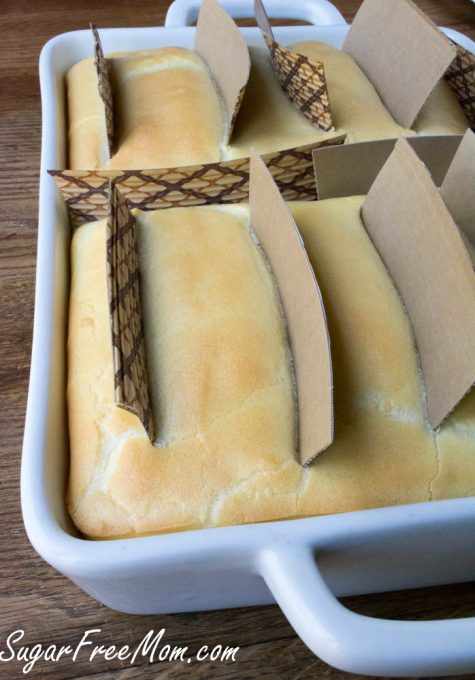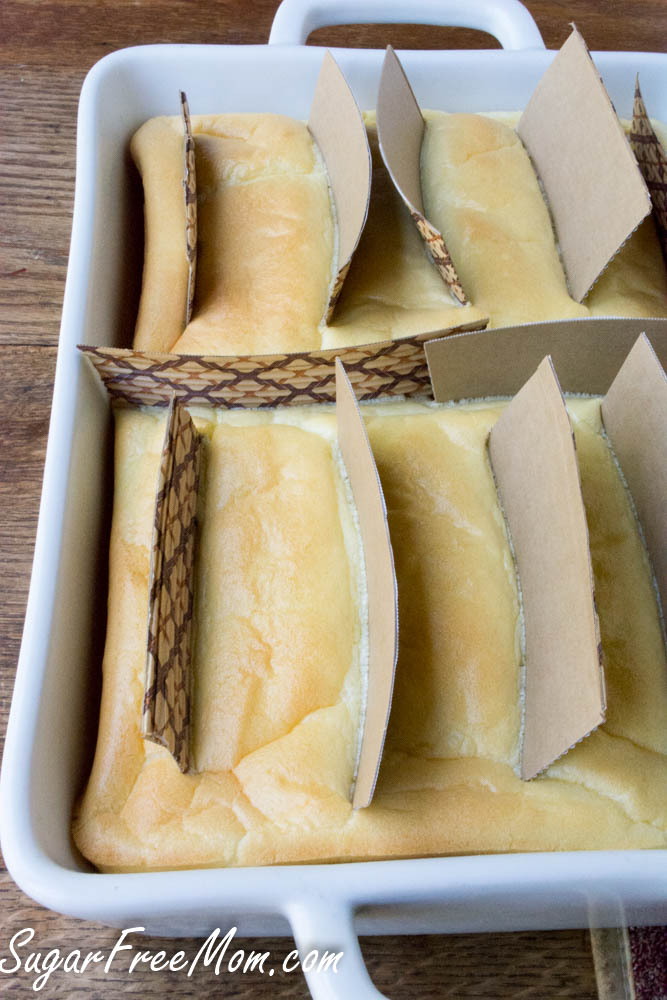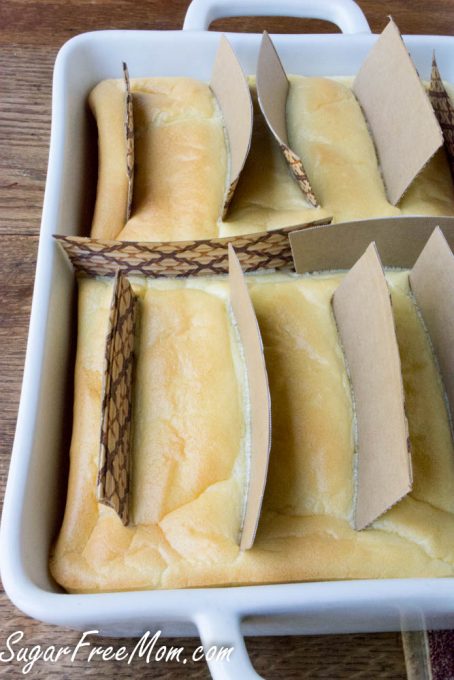 You can see from the photos once it comes out of the oven it does deflate some, but no worries they are still delicious!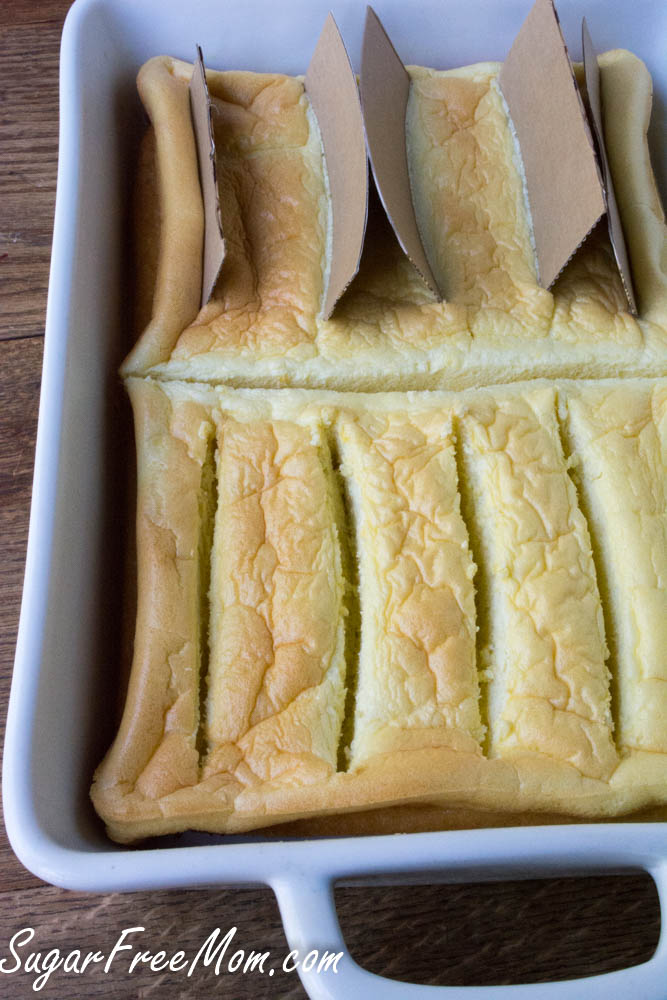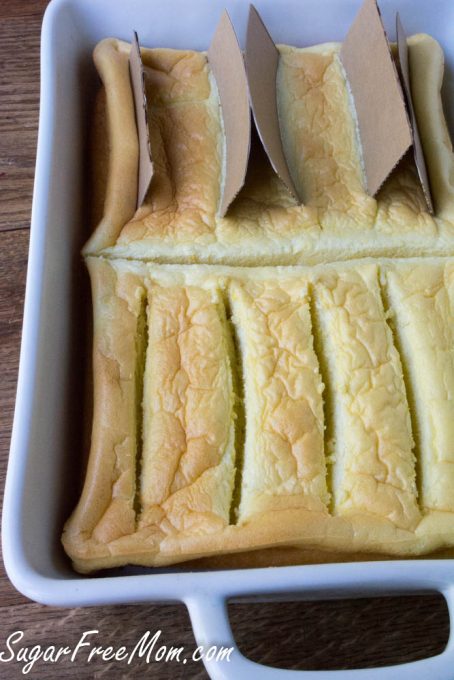 Simply slice around the cardboard and those are your center slits for each roll.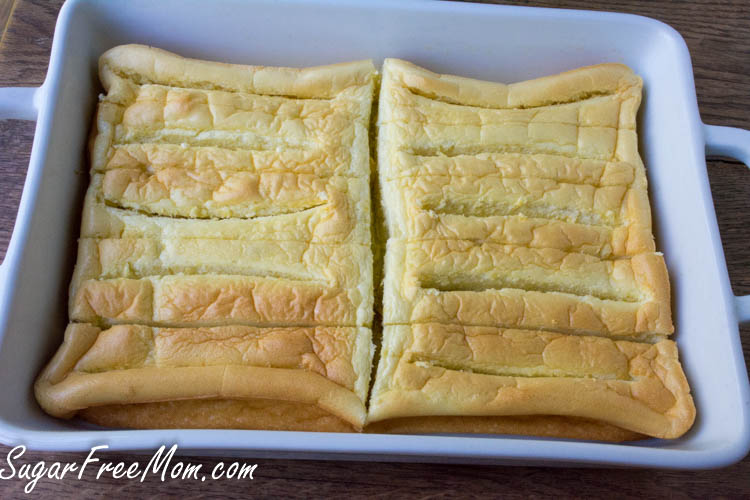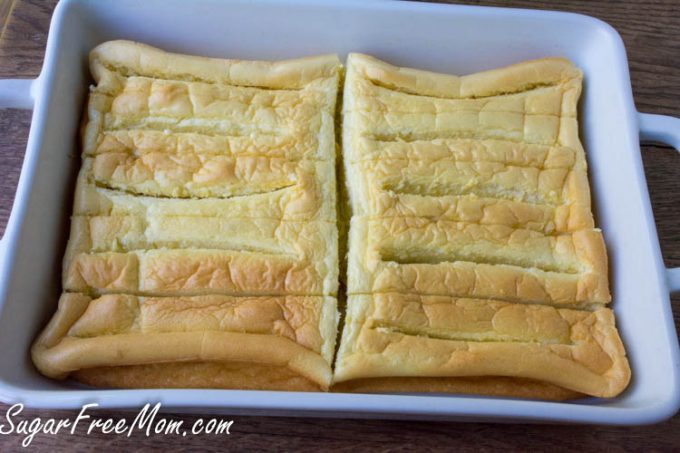 Slice into 10 rolls and you're almost done. The magic happens when you brown these in a skillet!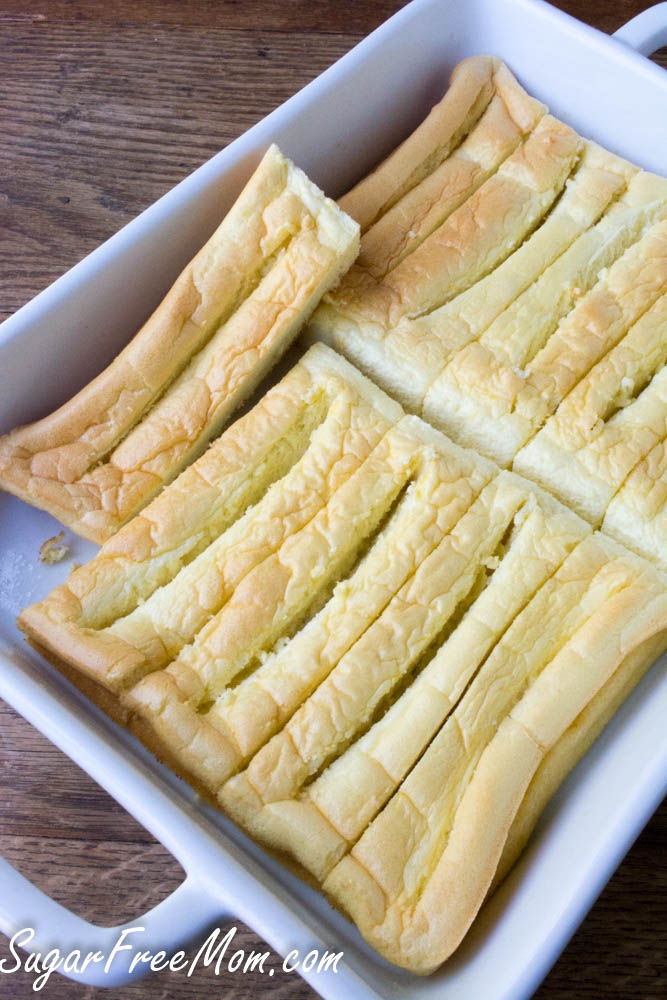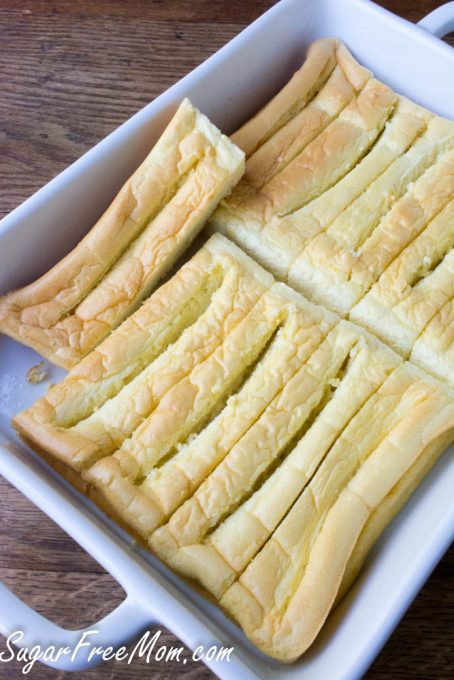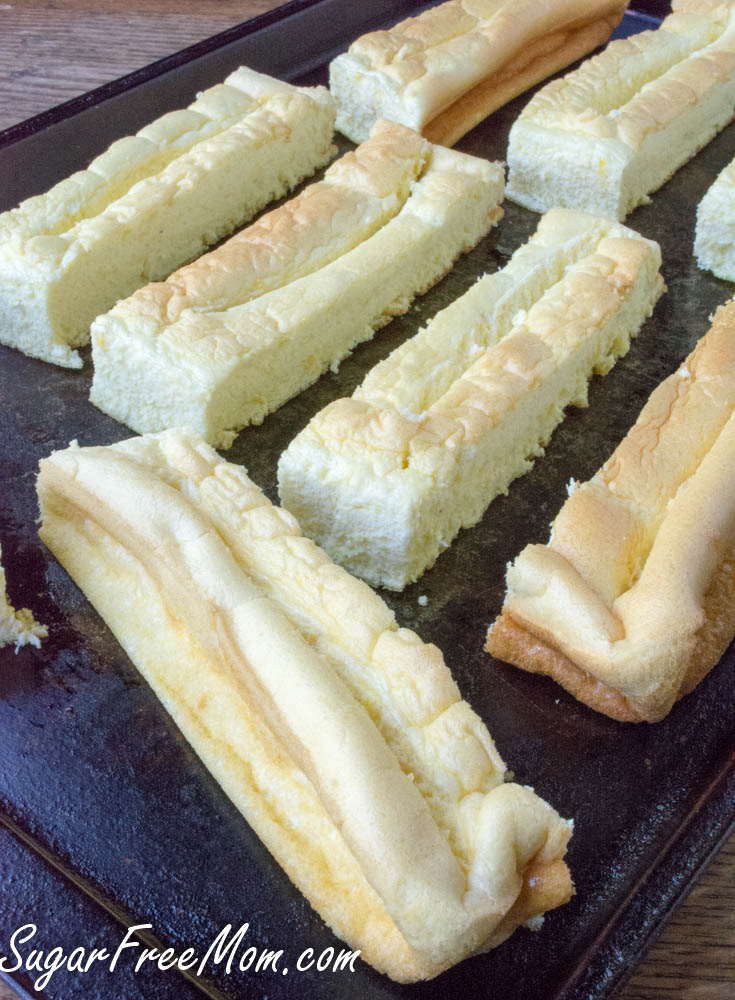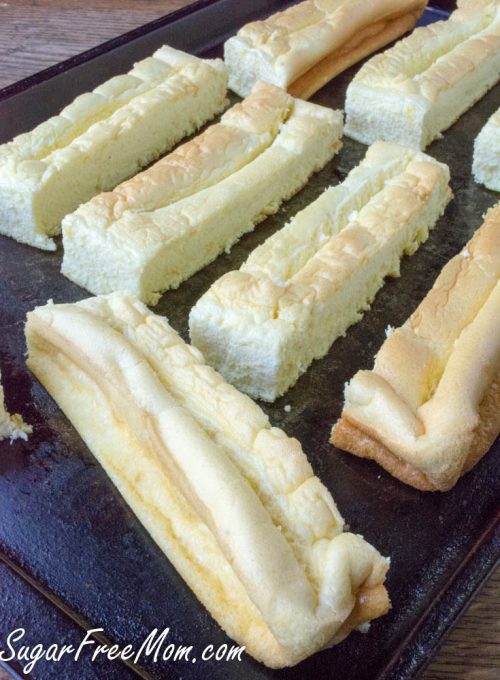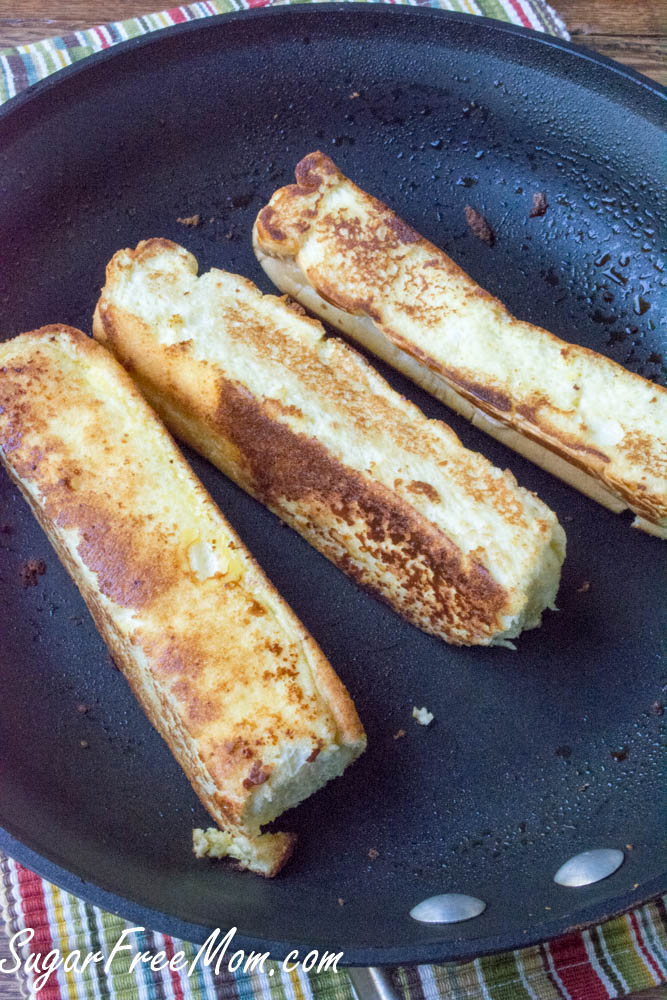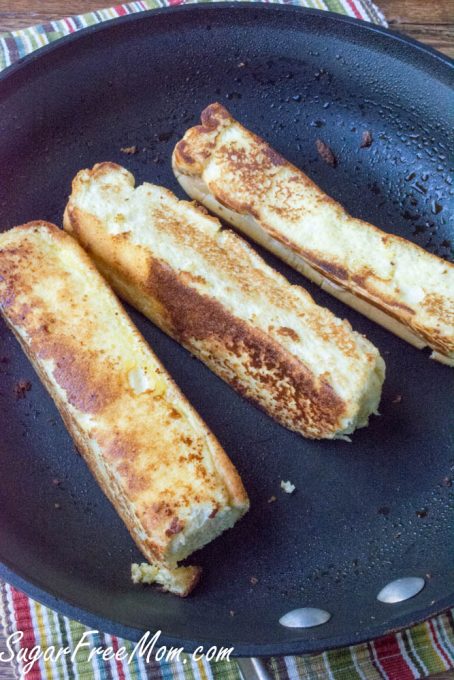 Grease skillet with oil or use some olive oil or coconut oil cooking spray and brown each side.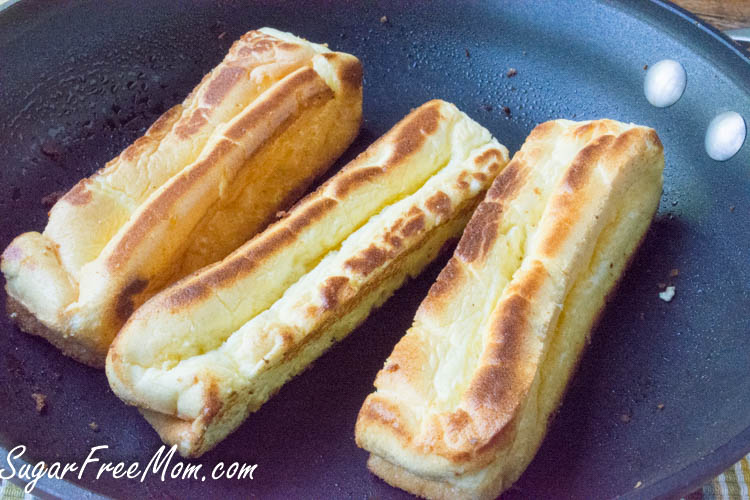 What do you think? They pass for a pretty good looking hot dog roll don't you think?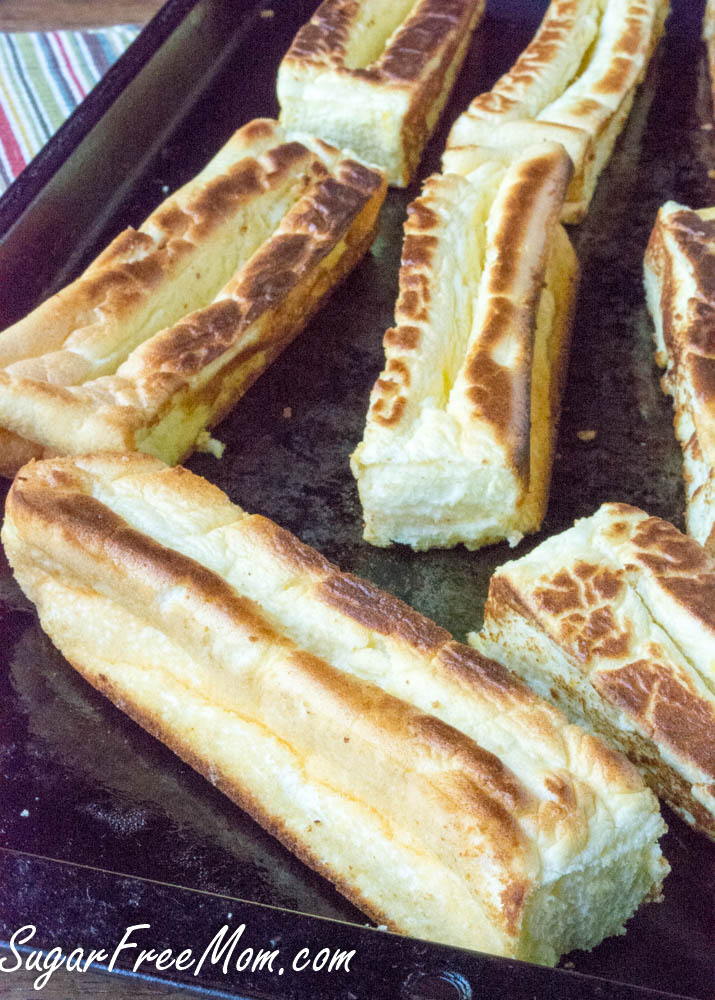 I mean it's still low carb Cloud bread but hey, it's pretty good when you feel like a hot dog in a bun!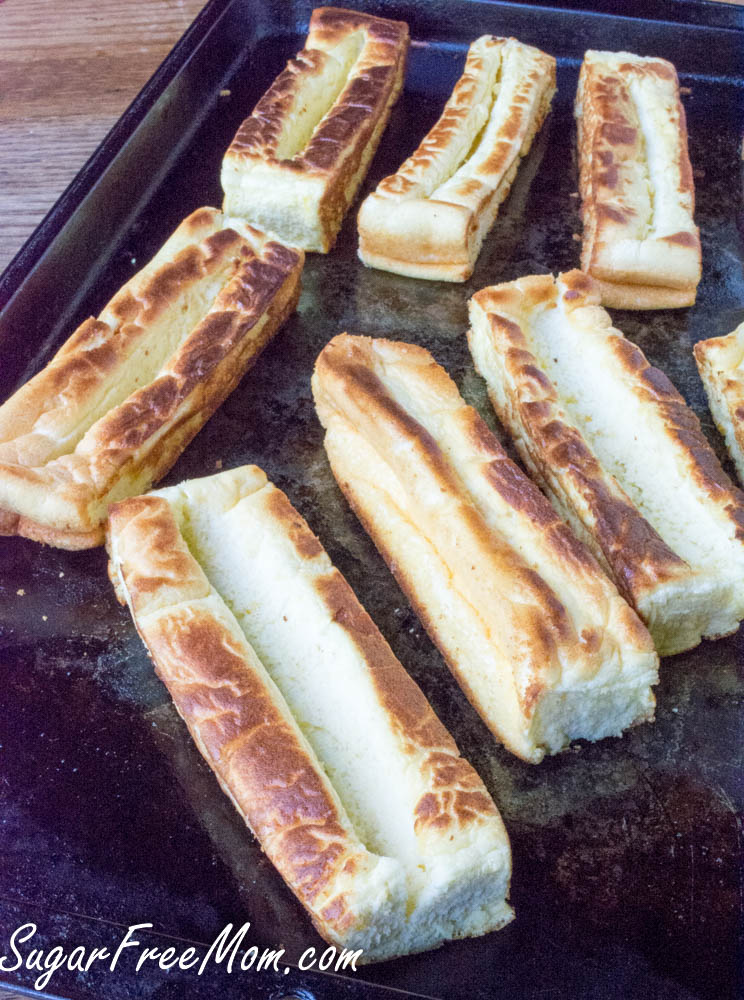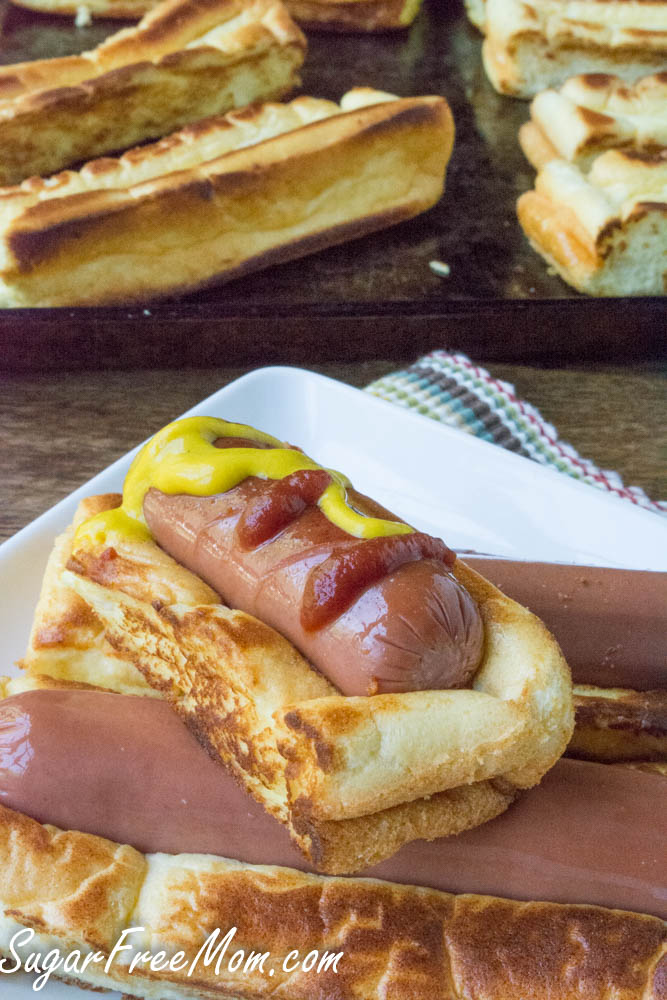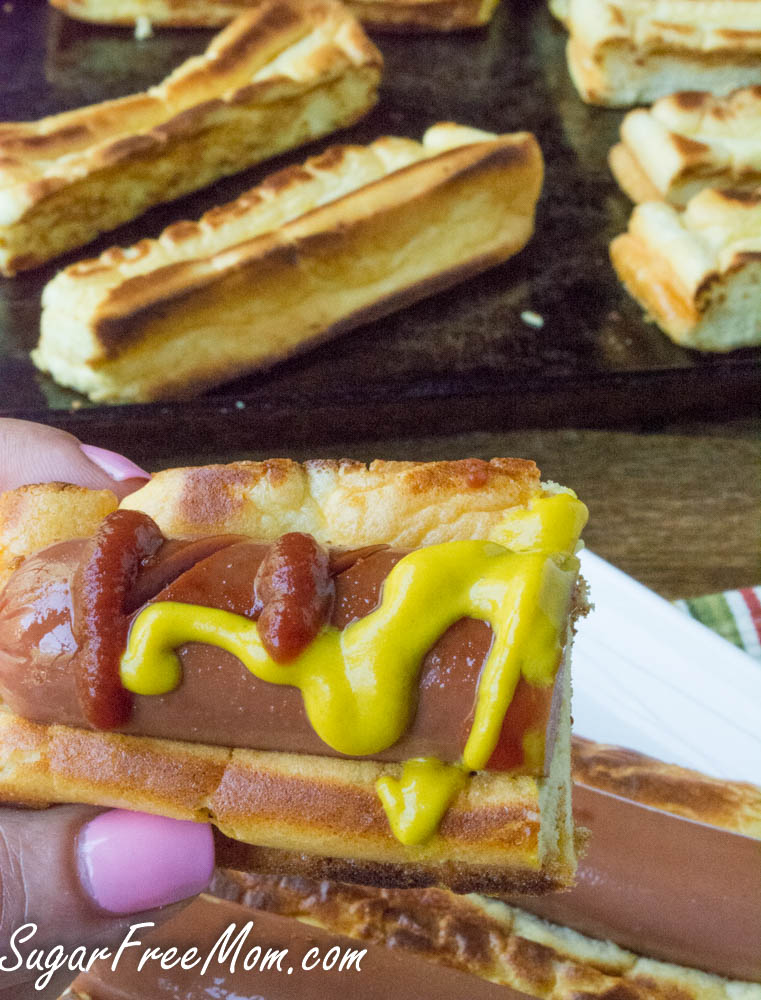 Enjoy a low carb hot dog on a bun whenever you want! I kept mine refrigerated and reheated them the next few days we wanted them. Even the kids loved them!
Check Out my Other Cloud Bread recipes: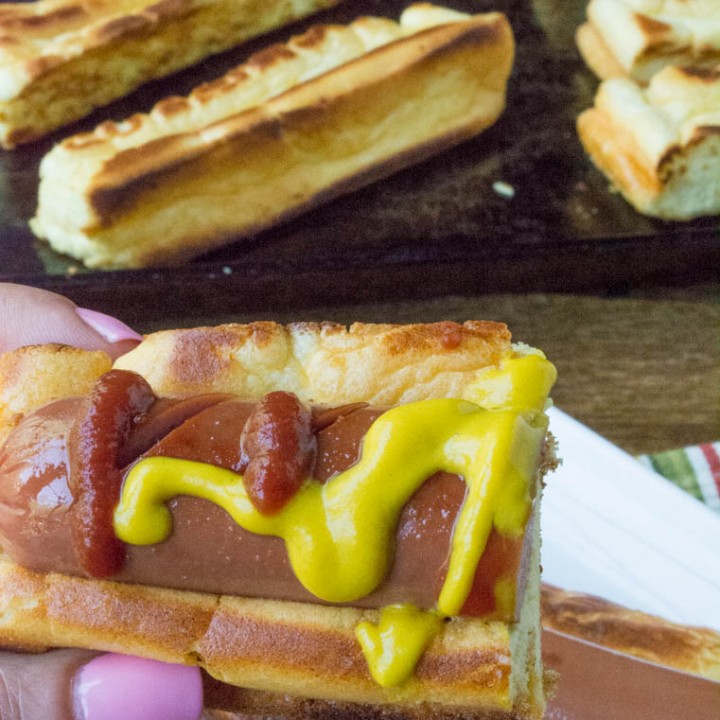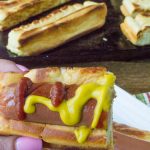 Print
Cloud Bread Hot Dog Rolls
Instructions
Preheat oven at 300 degrees F.

Place your egg whites in a stand mixer with the cream of tartar and whip until stiff peaks. Set aside.

Place the egg yolks in a bowl with the remaining ingredients and stir well to combine.

Fold in a small amount of egg whites into the yolk mixture a little at a time until it's all incorporated.

Pour this into a greased 9 by 13 loaf pan.

Cut the cardboard into 10 pieces about 3 inches in length for the center slits to resemble a slice in a hot dog roll.

Place Just halfway into batter not all the way to bottom. 5 on one side of the dish and 5 on the other half of the dish and divide batter in half using two baking cardboard liners.

Bake 30 minutes or until a toothpick or skewer stick in the center comes out clean.

Allow to cool completely before removing cardboard sections. Use a sharp knife and work around cardboard to loosed and lift them out.

Slice into 10 hot dog rolls about an inch on either side of the center slice you made with the cardboard.

Place them on a baking sheet and heat a skillet with butter or cooking spray to brown each side of hot dog roll.

If not eating right away, place in an air tight container, use parchment to layer rolls on top of one another, keep refrigerated. When ready to serve from the refrigerator simply reheat in a toaster oven for just a minute to warm or in a dry hot skillet.

Enjoy!
Notes
Weight Watchers SmartPoints: 2
Nutrition
Serving:
1
g
|
Calories:
101
kcal
|
Carbohydrates:
1
g
|
Protein:
9
g
|
Fat:
5.4
g
|
Saturated Fat:
2.4
g
|
Cholesterol:
117
mg
|
Sodium:
133
mg
|
Sugar:
0.6
g