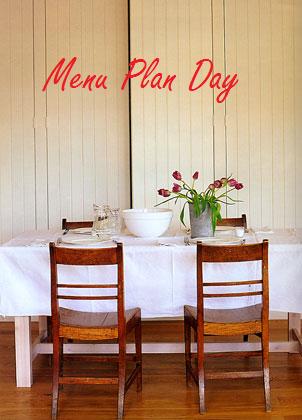 Happy Sunday to you! We are out of town on vacation, actually can you call camping a vacation? But yes I still made a menu this week because eating out is too expensive for a family of five! And I didn't want to eat hamburgers and hotdogs all week either! So I prepared food ahead to bring with us while here. Easy breakfast and dinners. We will be doing day trips so lunch will be sandwiches or getting food wherever we are.
Breakfasts
Personal Baked Oatmeal with Individual toppings (can be heated with cooking spray in a pan over wrapped in aluminum on a grill or even eaten cold!) 2x
cereal with blueberries- 2x
scrambled eggs with turkey bacon, watermelon
yogurt, granola, berry parfaits-recipe coming
Dinners
Freezer Easy Chicken Burritos ( chicken cooked ahead )
Whole Wheat Grilled Pizza (recipe coming soon), Chicken Sausages, grilled zucchini/squash
Happy 4th of July! Out To Eat -2x
Chicken Salad Cucumber Bites or as a sandwich, raw carrots/cucumbers with hummus
Grilled Fish with veggies in an aluminum foil pouch- recipe coming soon
Turkey Meatloaf Muffins (premade and reheated ), corn on the cob, red potatoes chopped small baked in aluminum foil pouch on grill
What's on you menu this week?