This post and photos may contain Amazon or other affiliate links. As an Amazon Associate I earn from qualifying purchases. If you purchase something through any link, I may receive a small commission at no extra charge to you. All opinions are my own.
Low Carb Grain Free Chocolate Glazed Donuts from the Sugar-Free Mom Cookbook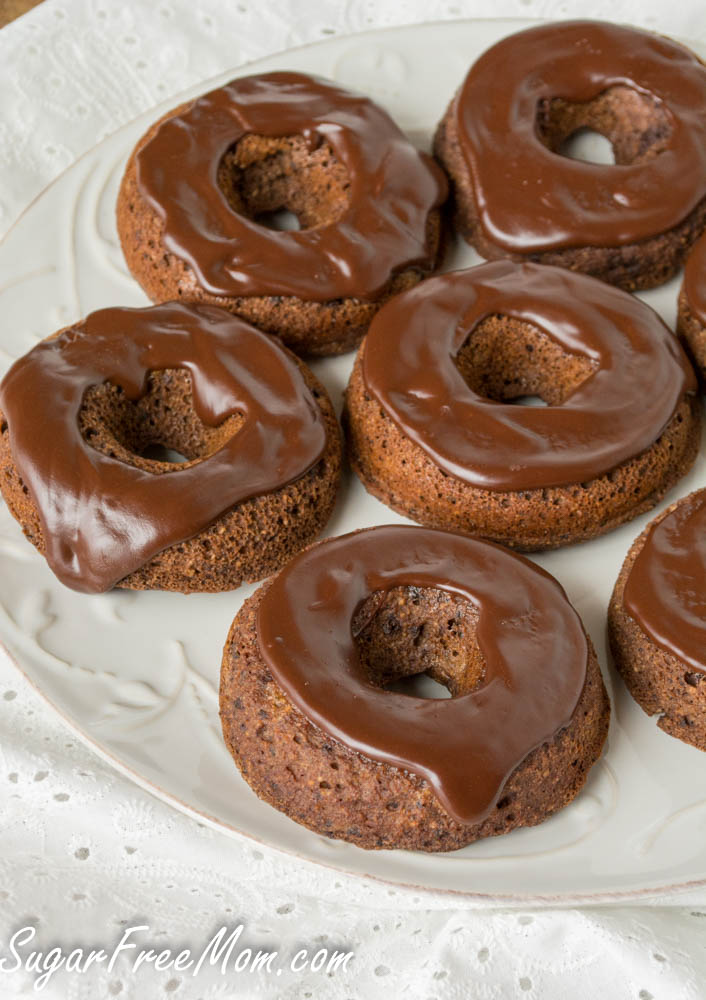 Donuts are special treats right?
But made this healthy than can be eaten on more than just a special occasion. Made without grains, without gluten, without sugar, without nut flours and low in carbs makes these the healthiest baked chocolate glazed donut you've ever had.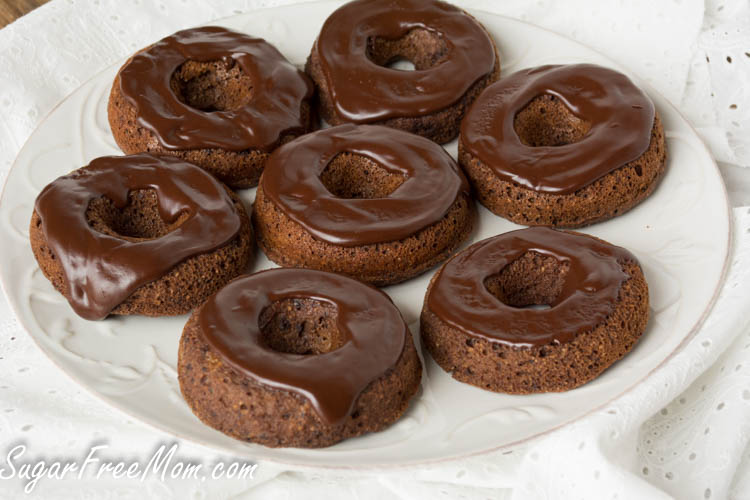 My kids loved the many times I had to bake these donuts for the cookbook. They devoured all the test ones, even the ones that were sub par! They didn't care, they were in love.
But these, after about 6 or more attempts, I can't even remember now as it's all a blur, were perfected before hitting the pages of my Cookbook.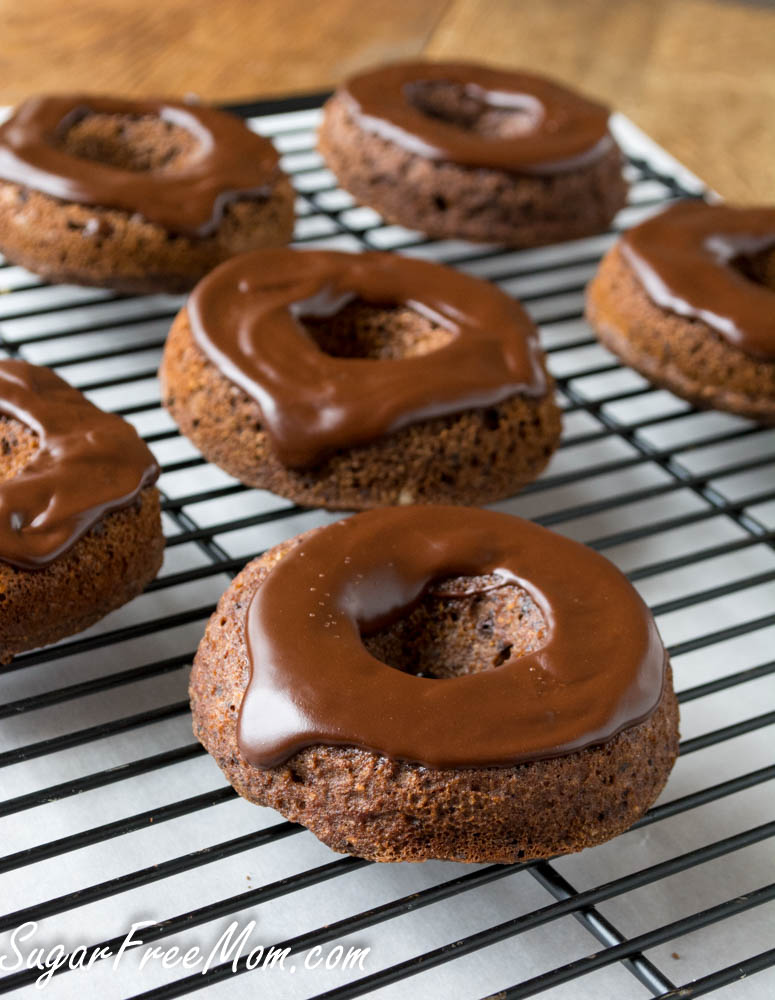 My cookbook features a variety of recipes from easy family breakfasts, make ahead meals, crock pot meals, light lunches, many snacks and a bunch of desserts. All recipes are labeled: No Sugar Added, Low Carb, Dairy Free and Sugar Free. All recipes are gluten free as well. Many are nut free since my youngest has a tree nut allergy and my oldest has a peanut allergy.
If you've purchased my cookbook, THANK YOU!! If you would leave me an Amazon review I would greatly appreciate it.
As a thank you to all of you who are email subscribers and for those who have not yet purchased my cookbook, this recipe will be coming to your inbox on Saturday September 5, 2015 at 8am EST. If you are not a subscriber, just add your email to my list and I will send the recipe over to you once you do. You can subscribe here!