This post and photos may contain Amazon or other affiliate links. As an Amazon Associate I earn from qualifying purchases. If you purchase something through any link, I may receive a small commission at no extra charge to you. All opinions are my own.
The Best Low Carb Snacks for Afterschool and Hungry Kids!
Whether they like savory snacks or sweet treats, when the kids come from school they are famished and will eat you out of house and home if you don't provide them some quality snacks. The quality snacks you'll find in this post are full of protein and low in carbs that will keep them satisifed until dinner is served. With some simple prep on the weekends, you've now got a huge list of savory and sweet low carb recipes to add to your menu rotation!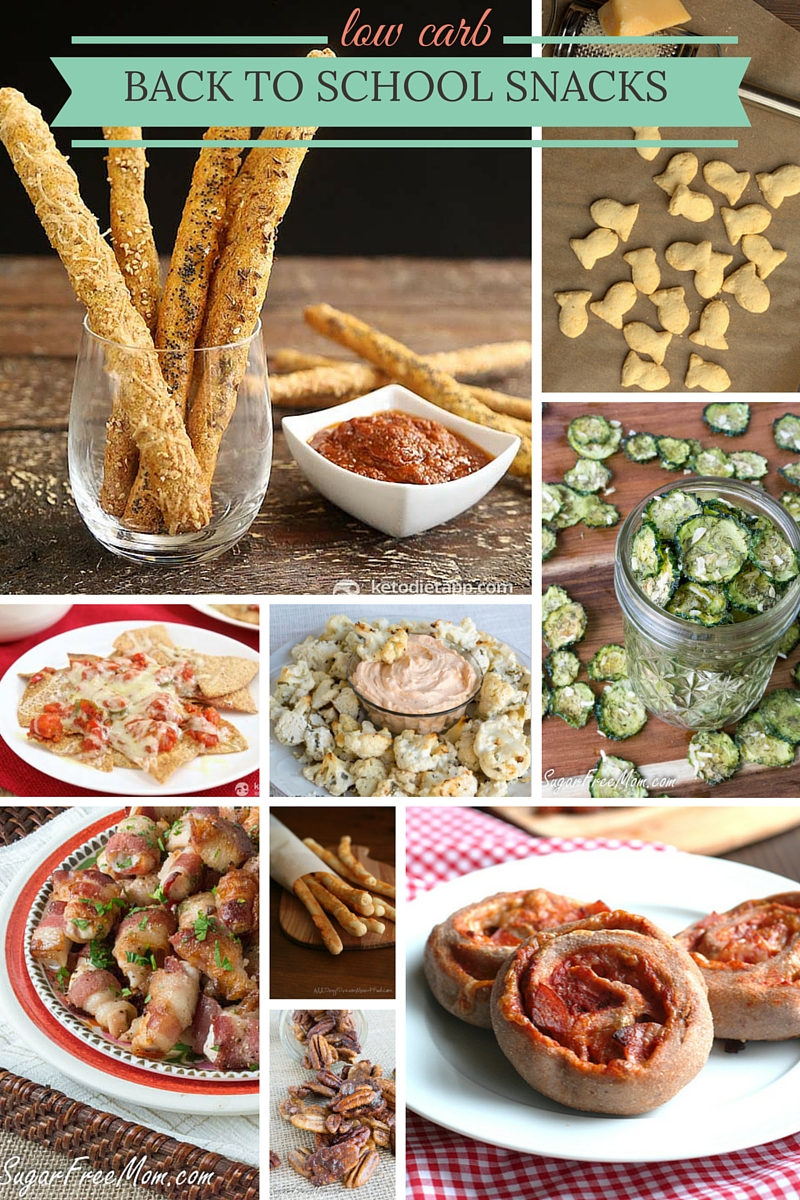 Savory Low Carb Snacks
Sweet and Spicy Chicken Bacon Bites by Sugar-Free Mom
Low Carb Cheddar Cheese Straws by All Day I Dream About Food
White Cheddar Cucumber Chips by Sugar-Free Mom
Garlic Parmesan Flaxseed Crackers by Low Carb Yum
Low Carb Goldifsh Crackers by Maria Body Mind Health
Chicken Cracklings by Keto Diet App
Low Carb Mini Pizza Muffins by All Day I Dream About Food
Sour Cream and Onion Cucumber Chips by Sugar-Free Mom
Homemade Jerky by Maria Body Mind Health
Low Carb Tortillas and Salsa by Keto Diet App
Sugar Free Sweet Candied Pecans by Sugar-Free Mom
Low Carb Grain Free Pizza Rolls by All Day I Dream About Food
Ulitmate Keto Breadsticks by Keto Diet App
Salt and Vinegar Zucchini Chips by Sugar-Free Mom
Homemade Lunchables by Maria Body Mind Health
Oven Fried Ranch Cauliflower Bites by Sugar-Free Mom
Salt and Pepper Vegetable Chips by Peace Love and Low Carb
Baked Crips Salami and Cheese by Sugar-Free Mom
Mini Zucchini Pizza Bites by Sugar Free Mom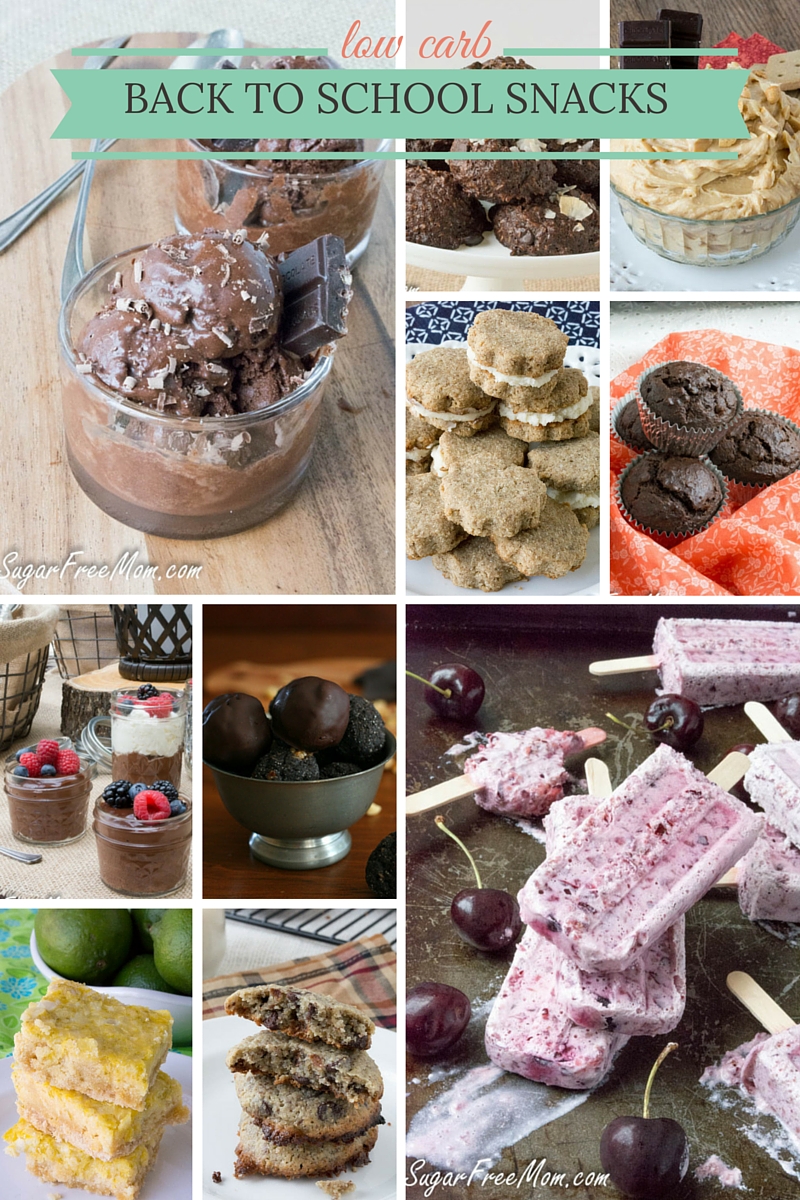 Sweet Low Carb Snacks
No Bake Coconut Cashew Protein Bars by Sugar-Free Mom
Sugar Free Fruitless Fruit Snacks by Sugar-Free Mom
Low Carb Chocolate Brownie Bites by All Day I Dream About Food
Low Carb Cherry Cheesecake Popsicles by Sugar Free Mom
Low Carb Chocolate Pots De Creme by Sugar-Free Mom
Low Carb Hot Chocolate Gummies by All Day I Dream About Food
Grain Free Biscoff Cookies by Sugar-Free Mom
Maple Pecan Coconut Candy Bars by Sugar-Free Mom
Blueberry Fruit Leather by Low Carb Yum
3 Ingredient Peanut Butter Popsicles by Sugar-Free Mom
Sugar Free Chocolate Coconut Cookies by Sugar Free Mom
Dairy Free Chocolate Sorbet by Sugar Free Mom
Almond Joy Fruit and Nut Bars by Peace Love and Low Carb
Low Carb Lime Coconut Bars by Sugar Free Mom
Sugar Free Peanut Butter Cheesecake Dip by Sugar Free Mom
Candied Cranberry Nut Snack Mix by Low Carb Yum
Grain Free Chocolate Chip Cookies by Sugar Free Mom
Homemade Graham Crackers by All Day I Dream About Food
3 Ingredient Peanut Butter Fudge by Sugar Free Mom
Homemade Fruit Roll Ups by Sugar Free Mom
Flourless Low Carb Pumpkin Cookies by Sugar Free Mom