Ketogenic Low Carb Dinner Meal Plans sent right to your email each week!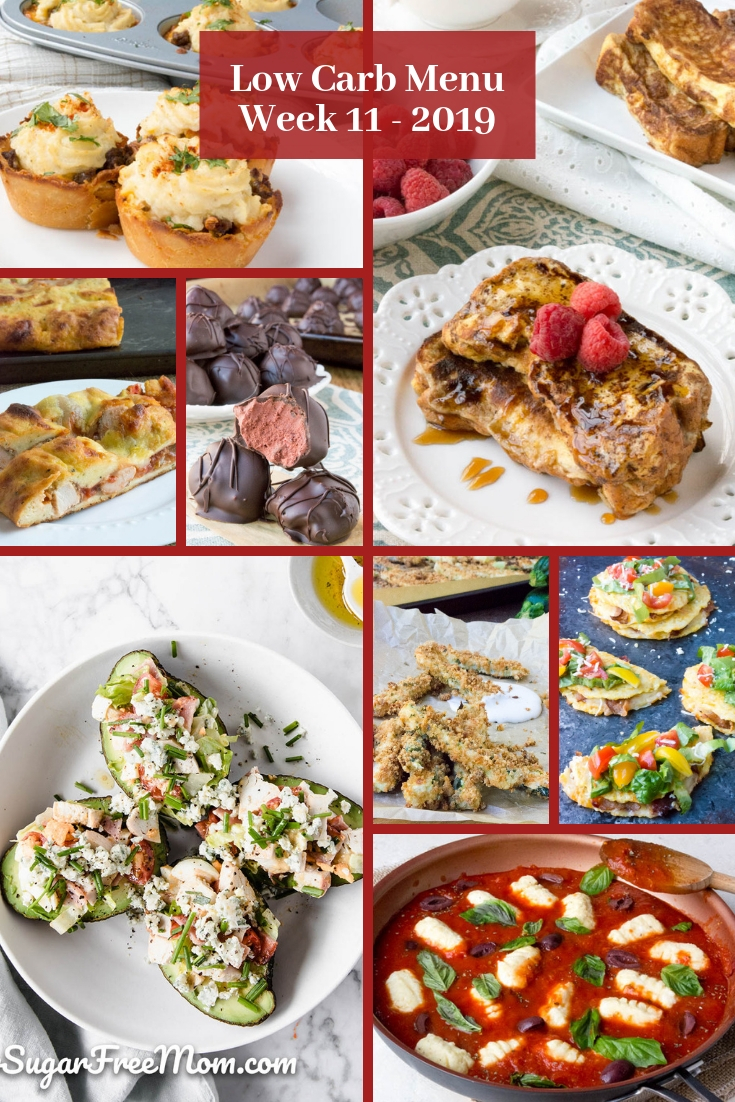 Keto Low Carb Meal Plans
I don't know about you, but when I've got a plan for dinner for my family , life just got a little bit less stressful. I've got many obligations and dinner sometimes can get forgotten about it until 5pm when you've realized you have no idea what to make and no meat is thawed to make anything anyway. Have you been there? Do you know what I mean? Some days are just harder than others if you're working, a buys mom, and enjoying dinner together shouldn't be a stress.
I love cooking, but even if you don't, you can still enjoy the keto low carb meal plans I'm creating each week. Even if you're not on a keto diet, these meals are delicious and your family won't even care if it's low carb or not. My meal plans were originally just dinner meal plans, but many of you asked for a full menu of breakfast, lunch, dinner and snack ideas so I've obliged. Each week if fully loaded with all the favorites my family loves and I think you're family will love to.
If you're single or it's just you and your spouse and no children, no problem. Though my meals are usually 6-8 servings, my meal planner will allow you to adjust serving sizes for the meal on the menu. For example if my Cabbage Roll soup recipe makes 8 cups and you don't want any left overs, just adjust the serving size and the ingredients will be adjusted accordingly! It's a win win situation.
If you're the only one in your family following a keto/low carb diet, no problem either. Use my meals for yourself and add other sides if your family still wants a bit more carbs. This doesn't have to be hard and in fact meal planning can be enjoyable. Once you give it a go, meal planning becomes like second nature. It's a whole lot easier to food shop when you have a plan for the week ahead. My menu comes to to your email each Friday and that allows you to food shop on the weekend with the menu starting on Sunday. Make some breakfasts ahead on Sunday so you have them easily ready to go on busy work and school mornings. You can do this, just start!
Meal Plan Membership
A meal planning membership means you have access to a keto low carb meal plan each week using my recipes. You don't have to do the work, it's all done for you, but if you want to change out a recipe or adjust serving sizes you can, with a simple click!
Since January 1st I've added a meal planning membership that provides you a weekly menu plan with detailed shopping list. Once you receive the meal plan in your email, all you have to do is print the shopping list. You get the new weeks menu each Friday and the week begins on Sunday so that allows you to food shop Friday or Saturday to get ready for the week ahead.
Unlike other meal plans you may have tried, this meal plan is adjustable! This means if you're not crazy about a particular meal, you can swap it out for something else and the best part is that the shopping list adjusts accordingly! Besides that, if you don't have a large family like I do, you can adjust the servings of all the meals and again the shopping list will adjust. It's pretty amazing software!
On the menu this week is quite a few delicious recipes like my Cloud Bread French Toast, Bacon Egg Muffin Tops, Cauliflower Gnocchi, Mini Shepherd's Pie, Bacon Burger Mac-N-Cheese, Meatza Pizza and much more plus dessert!
Week 11 menu is up today and will be mailed out tomorrow for all those who are members. This means you can get started this weekend! LEARN MORE !