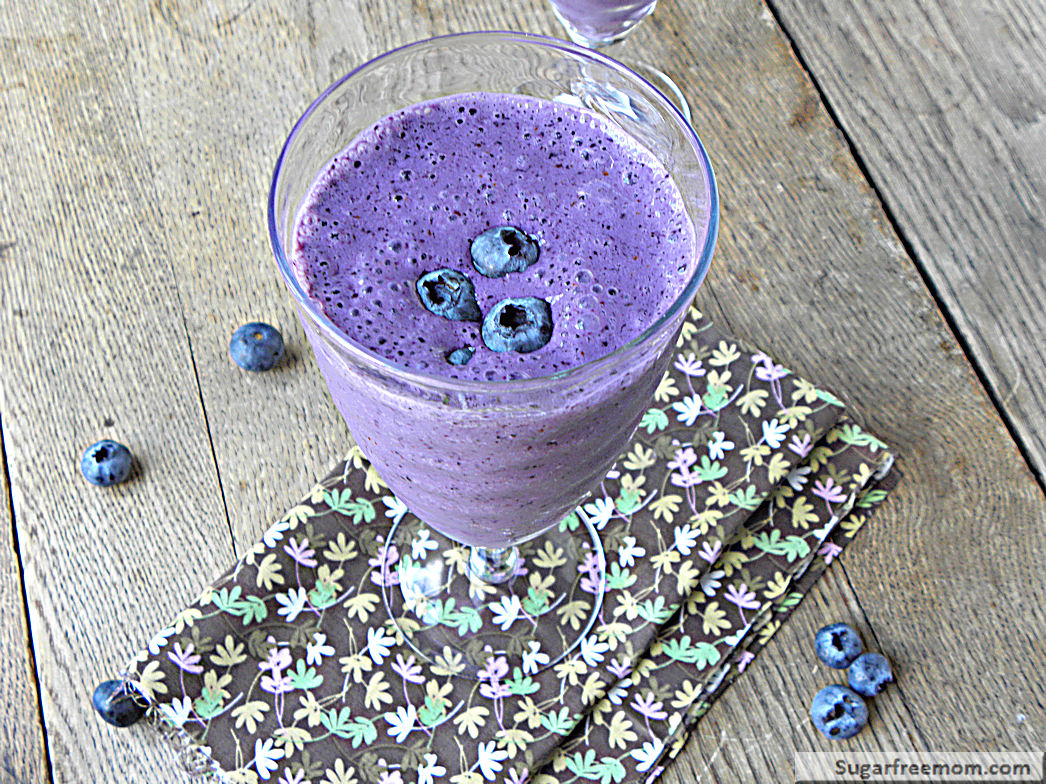 This is going to be your new favorite protein smoothie! Super tasty, super healthy, super creamy, perfect combo of protein and carbs....need I say more? Oh and no sugar added of course!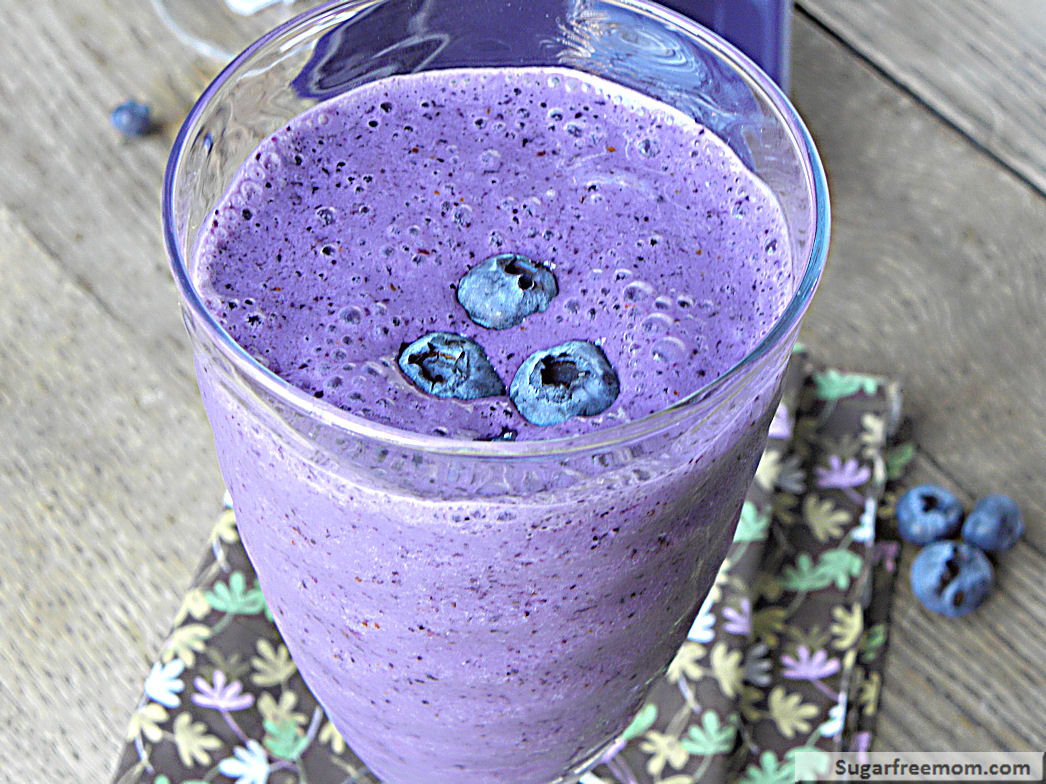 I've been buying cartons of egg whites and noticed a recipe on the carton using them raw for a smoothie. I adapted the recipe to suit my needs and hopefully yours as a reader. Although I was originally skeptical of using raw egg whites, the link I've added below should ease any of your concerns as it did mine. When the egg whites are pasteurized they are heated which removes the chance of any type of bacteria to form, then they are refrigerated. So they are safe as long as you purchase a carton that specifically says they are pasteurized.
Frozen berries work best for this, but you can use fresh. Your smoothie won't be as nice and cold as when using frozen.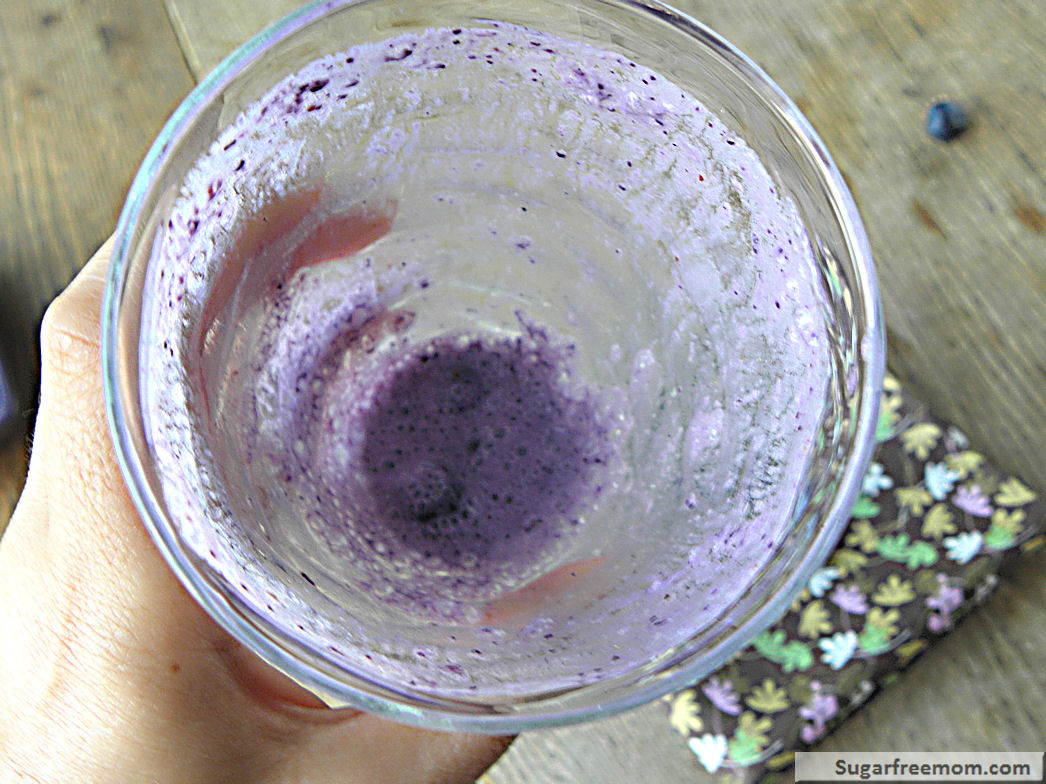 Good down to the last drop! And oh look....... some little blueberries on the bottom to eat, YUM!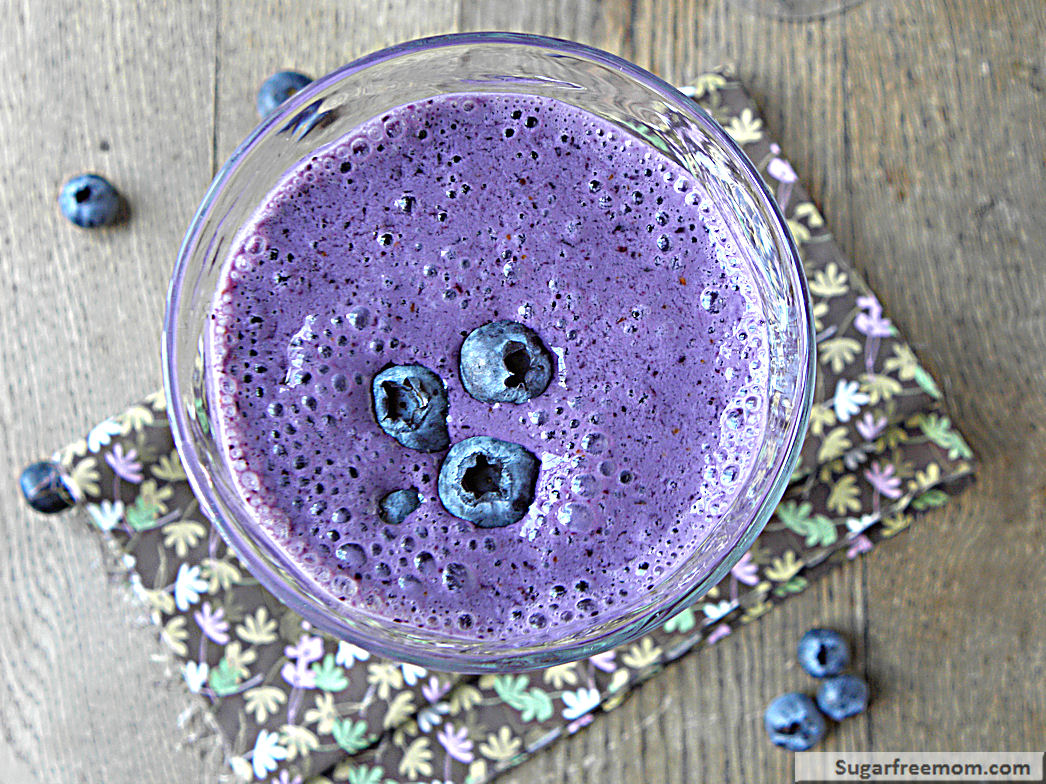 Low Fat Blueberry Protein Smoothie: No Sugar Added
Author:
Prep time:
Total time:
Ingredients
1 cup nonfat plain Greek yogurt
¾ cup 100% pasteurized egg whites*
1-½ cups frozen blueberries( or fresh)
½ cup almond milk
2-3 half full droppers liquid stevia, vanilla or plain
Instructions
Combine all ingredients together in blender and blend until smooth.
Serve immediately.
Serving size:
1
Calories:
176
Fat:
1g
Carbohydrates:
21g
Sugar:
16g
Sodium:
195mg
Fiber:
3g
Protein:
22g
Cholesterol:
0mg
Notes
Weight Watchers PointsPlus: 3*
* It is safe to consume pasteurized egg whites raw as they have been heated then refrigerated which removes the bacteria that can cause illness. Here's a link for more info: http://www.livestrong.com/article/534002-are-pasteurized-eggs-safe-to-eat-raw/
To make this ONE single serving: Check this POST
Other smoothies you might like: