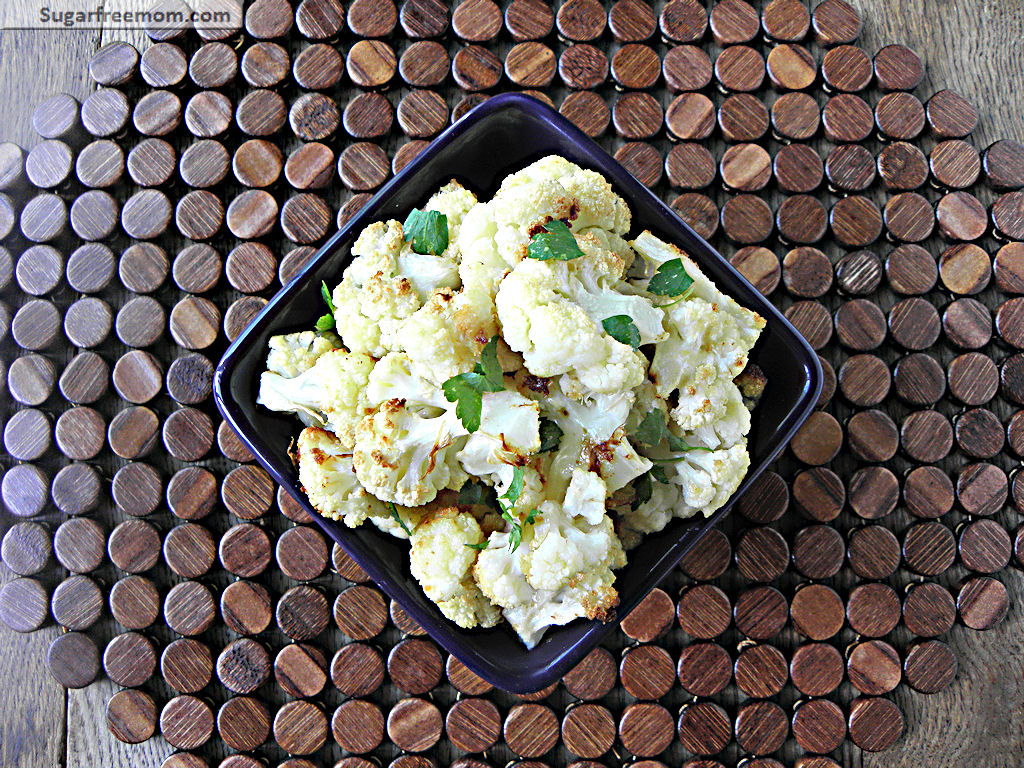 Anyone looking for new and creative ways to get your kids to eat more veggies? I am always on the look out for dips that will win my kids over to any veggie. I originally saw a picture on Pinterest that captured my attention and pinned it to my board of Recipes I love!
The Lemon Tahini dressing is from Beyond the Peel. I loved the recipe but knew as a dressing it wouldn't fly with my family. SO instead of adding it after the cauliflower was cooked. I just served it up in a dish as a dip. And.they.loved.it.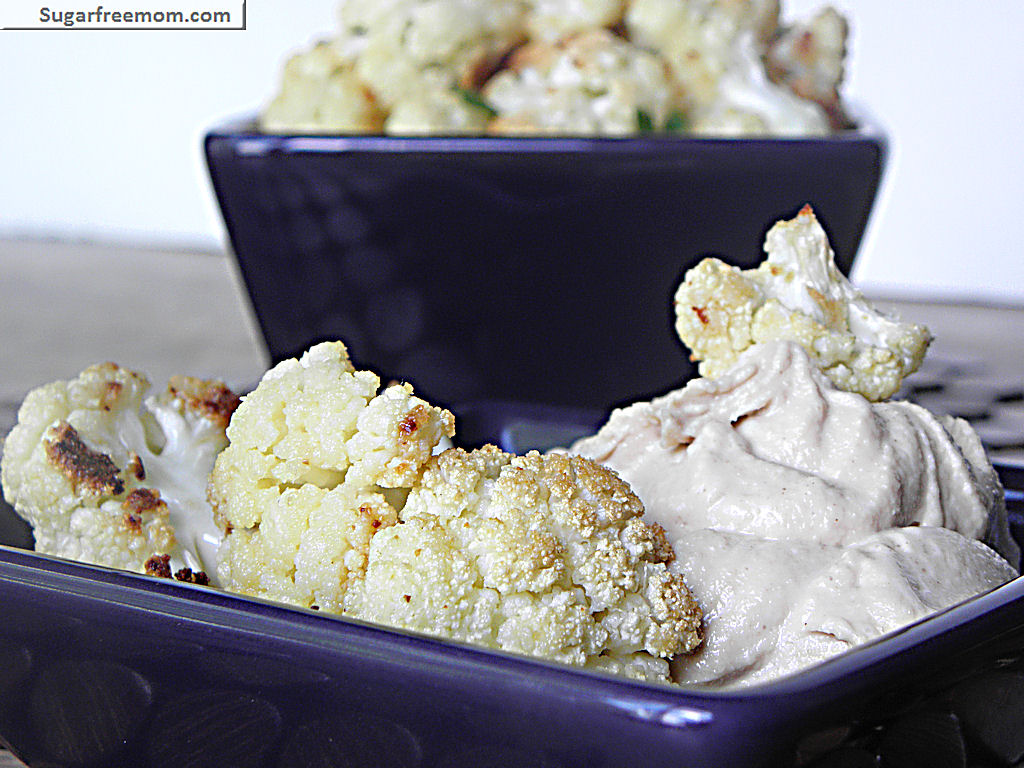 My head of cauliflower made about 3 cups cooked. So half a cup is only 55 calories!!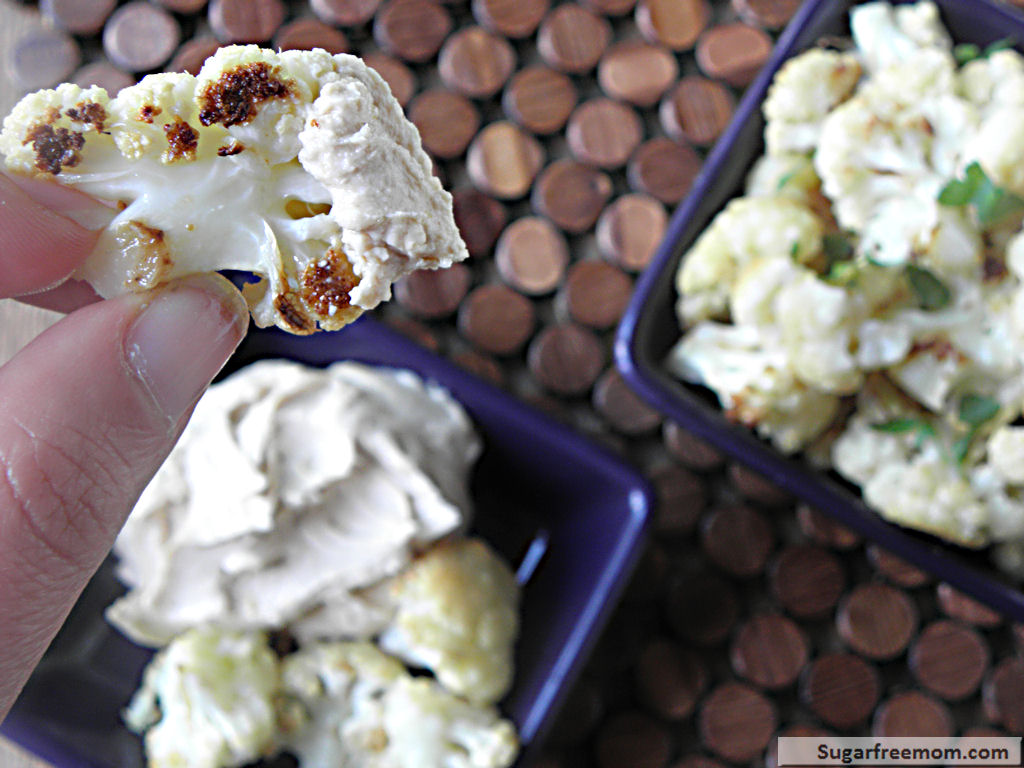 Cauliflower....The New Cool! Dips make any veggie better.....at least my kids think so!
Roasted Garlic Cauliflower
[sc:Ziplist]
Ingredients
1 head cauliflower, stem removed, separated into florets
1 tablespoon extra virgin olive oil
1 teaspoon garlic powder
1 teaspoon minced garlic
1 teaspoon salt, divided
Nonstick cooking spray
Directions
Preheat oven to 400 degrees. Spray a baking sheet with nonstick cooking spray. In a large bowl mix together the oil, garlic, garlic powder and salt. Toss the cauliflower into the oil mixture in the bowl. Use your hands to coat the cauliflower all over. Pour cauliflower onto sprayed baking sheet. Do not overlap. Bake for 20 minutes, turn them over, cook another 10 minutes until tender. Serve immediately with Lemon Tahini Dip!
Nutrition Info [without dip]
Servings: 6* Calories per serving: 55* Fat: 2g* Fiber: 4g* Carbs: 7g* Protein: 3g*
Points+: 1*