These Sweet and Crunchy Candied Pecans are low carb, sugar free and the perfect Holiday Party Snack or Homemade Gift!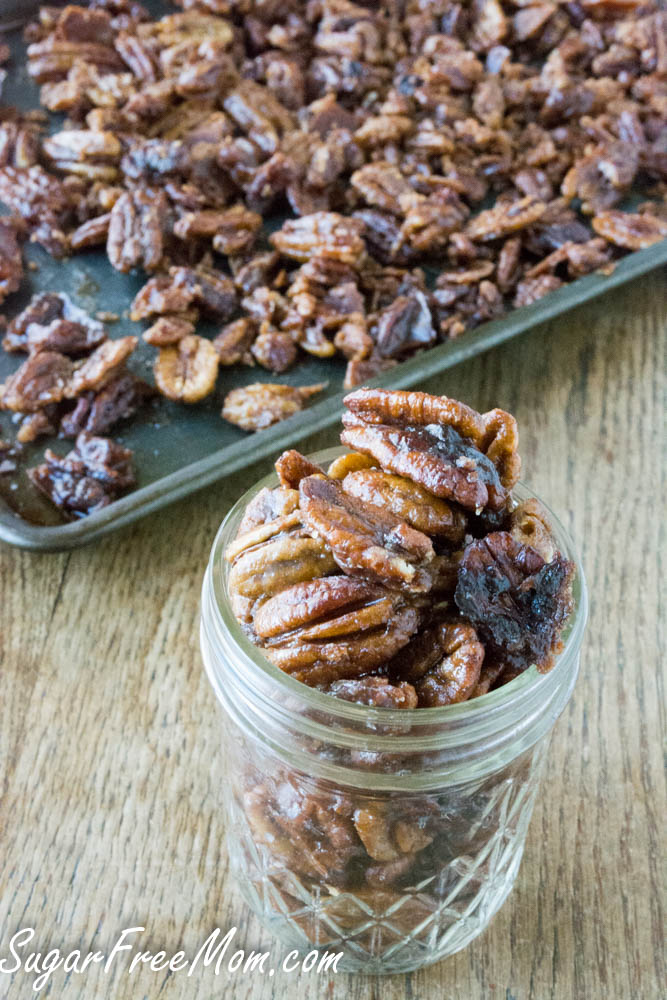 When I think of the holidays and all the business that comes with it, I have to be honest, it makes me cringe. It's not that I don't like the holidays it's the leading up and prepping work that needs to be done for them. Being the momma most of the load goes on me for Christmas shopping and the food we shall eat on Christmas day.
Now I love to cook and bake, but between having a blog and working with brands that need recipes on certain dates, I'm sort of on max overload at the moment. I haven't even thought about wrapping yet!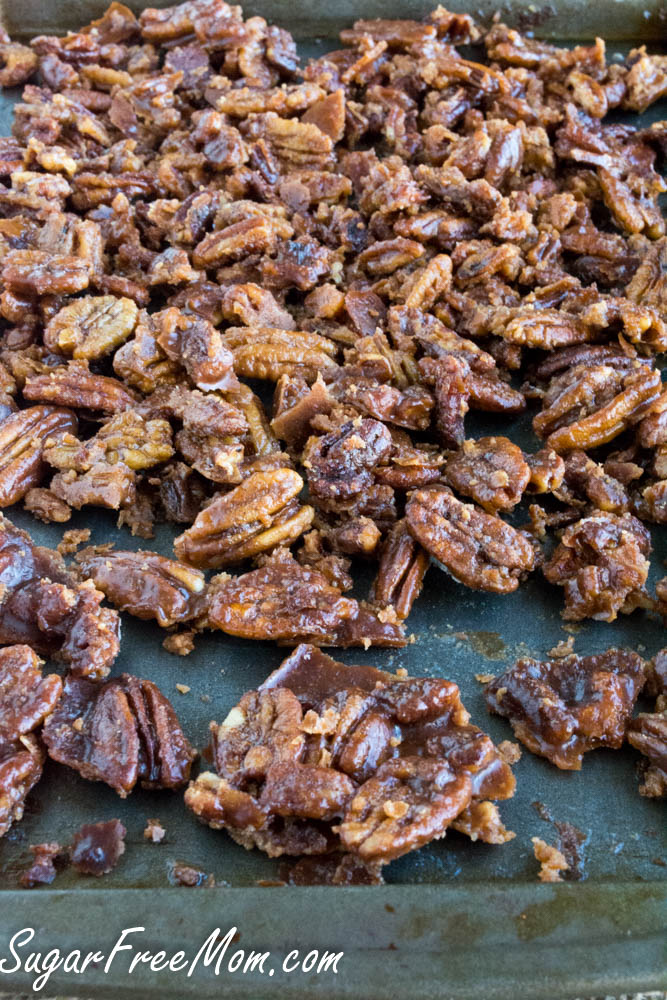 Thankfully my hubby loves to wrap and has taken over that job for me since actually I was pregnant with our youngest 11 years ago. I gave birth to him 3 days after Christmas and could not even sit comfortably, let alone wrap presents. He's continued to wrap every since, bless his heart! BUT I still need to wrap His gifts!
I'm really not a last minute shopper, I do a bunch of shopping online with Amazon Prime lol! That certainly helps, but planning the food for Christmas day, testing recipes I need for the new year ahead is what is on my mind.
I actually think I put the stress on myself to be honest. I get excited knowing we have a party to go to so I can honestly try out new recipes on everyone!
Saturday night we had a party with friends from church so I made 2 new recipes, one in the crock pot and another as an appetizer for New Years. Both scored big points with everyone so I will most certainly be sharing them soon!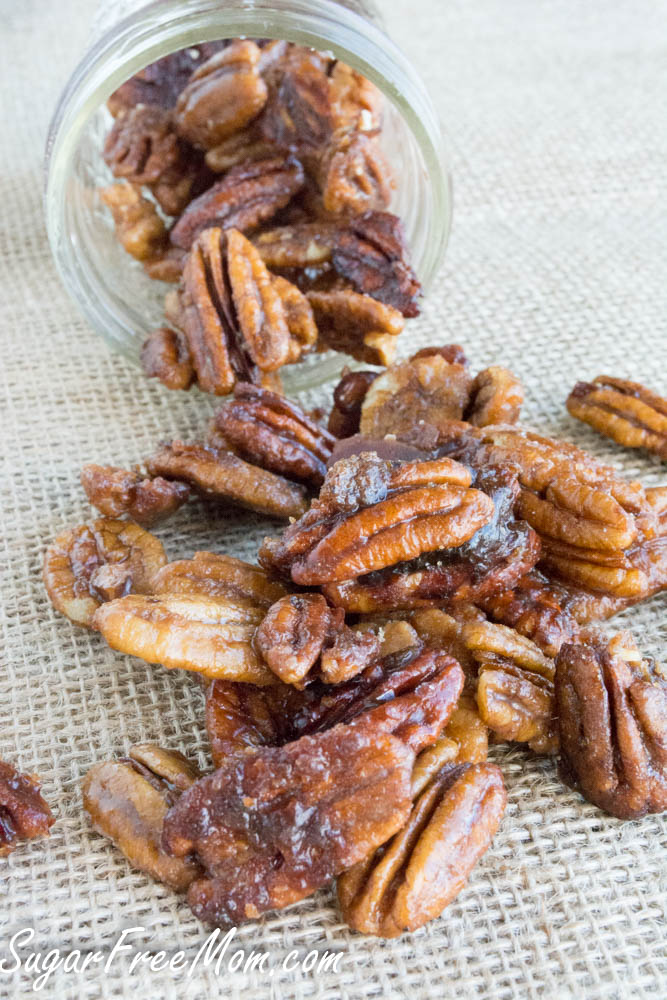 I can't help myself especially when I know there's a crowd. It's exciting. So even on Christmas Day I will be making a brand new never made before recipe, oh my, yes on Christmas day when my parents and brother and sister in law will be coming over for dinner. No wait a minute, scratch that, not one new recipe but two!!!
I pray they won't fail. But being an Italian you can bet I have plenty other tried and true recipes to give them. At least the new recipes I've chosen to try on Christmas are not desserts, because that would be too risky since sugar free desserts take me many tests before perfection and sharing on the blog.
In Christmas's Past, we've enjoyed these recipes: Zucchini Lasagna, Spaghetti Squash Lasagna, Brussel Sprout Salad, Asapargus Bundles, and of course plenty of desserts! Some of the favorites are my Grandmother's Butterballs, Peppermint Brownie Bark, And my Favorite of all, Peppermint Cheesecake Pie!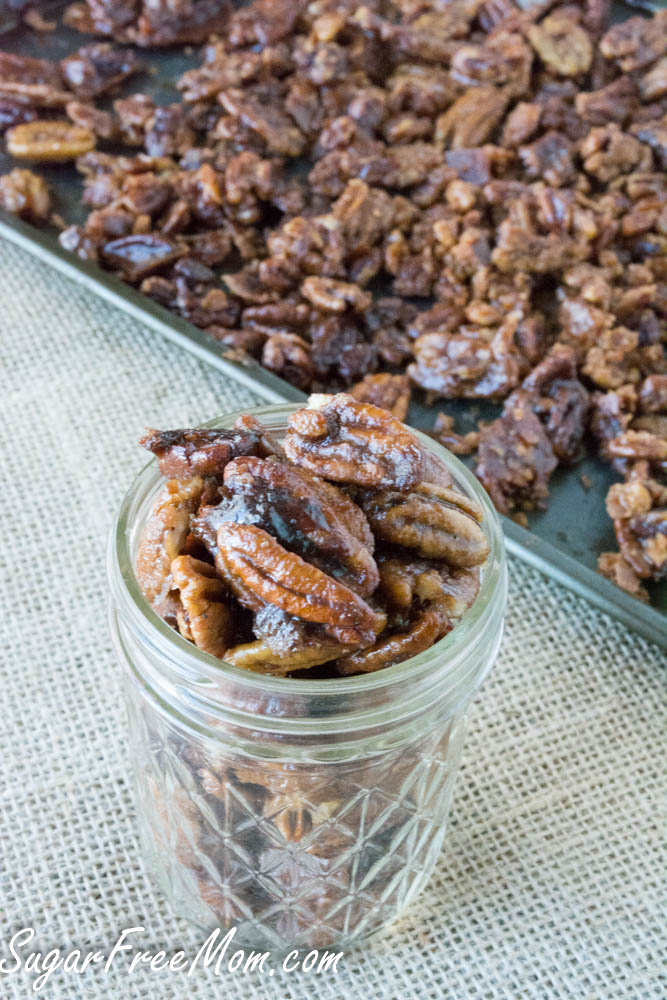 My daughter and I have been baking for a couple for weeks and freezing everything to be ready to deliver goodie trays on Christmas Eve. We made Salted Caramel Cashew Fudge, White Chocolate Coconut fudge, Sugarless Sugar cookies and Gingerbread men. If I have time I'd like to make my Chocolate Cream pie and I also still need to make ahead my Grain Free Cinnamon Roll Muffins for Christmas morning,
WHEW!! I'm exhausted thinking about it all! But this recipe today is one I can make over and over again with no stress, no worries and honestly hassle free! It's perfect for gift giving as well as a holiday party snack!
Brenda's Notes:
If you don't have Sukrin fiber syrup, you can use another sugar-free honey or maple syrup of even molasses if you're not sugar free.
Bourbon is optional and can be eliminated if desired.
The photos in this post are a double batch of the recipe below as I plan to give them as gifts in mason jars to family and friends for Christmas.
I used Swerve Confectioners sweetener but you can use any granulated sugar free sweetener you like.
This recipe was first published in December of 2014.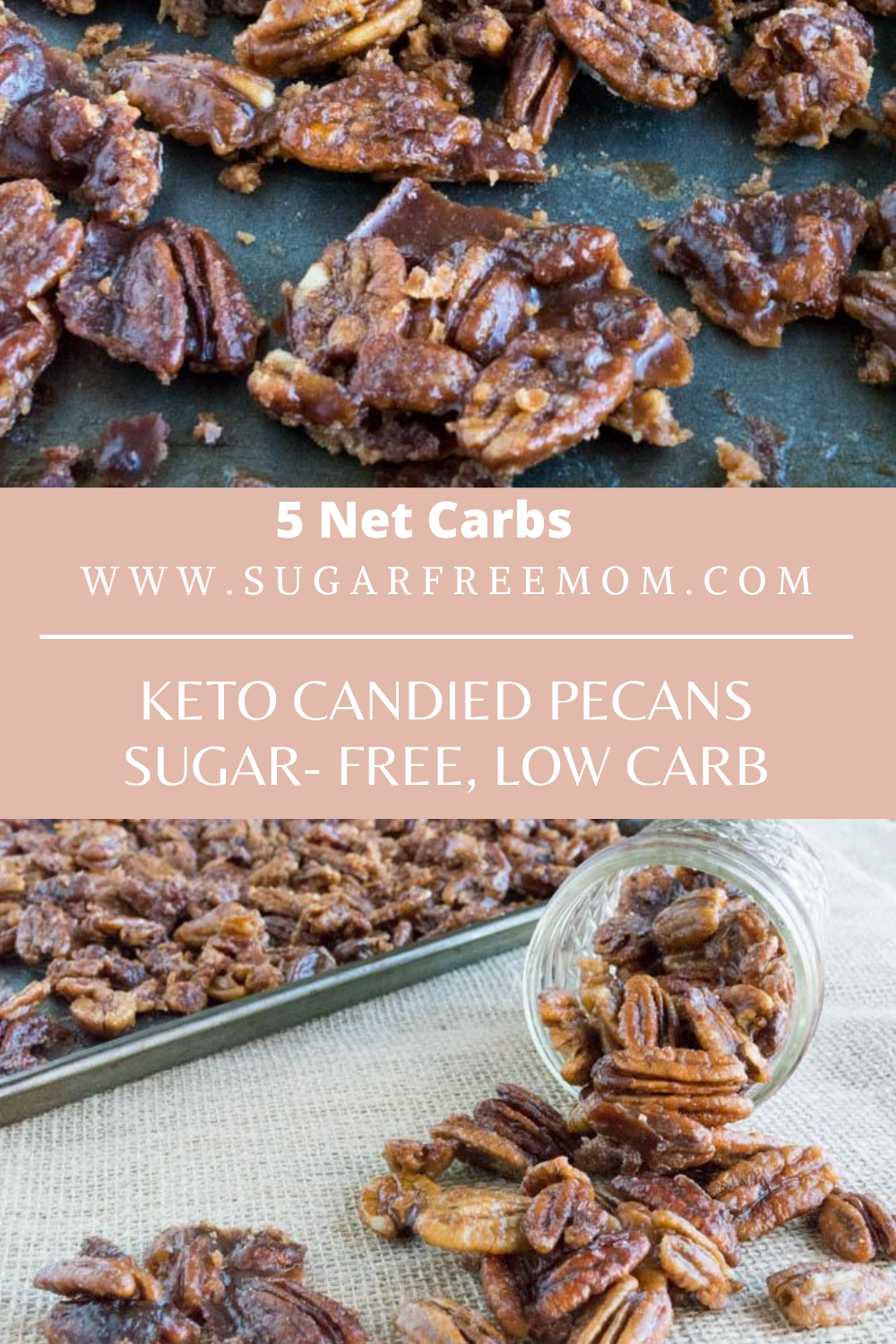 Sugar Free Keto Candied Pecans
Print
Sugar Free Sweet Candied Bourbon Pecans
Instructions
Preheat oven to 325 degrees.

Whisk the butter and syrup until combined.

Add the bourbon (optional) and maple extract and stir until incorporated.

Stir in the Swerve and cinnamon.

Place pecans in a bowl and toss together with coating.

Spread them on a greased baking sheet and bake 15 minutes.

Once out of the oven while the juices on the pan are still hot, use a spatula to toss the pecans and then allow to cool before storing in an airtight container.
Nutrition
Serving:
1
ounce
|
Calories:
109
kcal
|
Carbohydrates:
6
g
|
Protein:
1
g
|
Fat:
11
g
|
Saturated Fat:
2
g
|
Cholesterol:
6
mg
|
Sodium:
20
mg
|
Potassium:
50
mg
|
Fiber:
1
g
|
Vitamin A:
80
IU
|
Vitamin C:
0.2
mg
|
Calcium:
10
mg
|
Iron:
0.3
mg