You'd never know this Chocolate Tiramisu Cake Roll is actually low carb and sugar free and even nut free, just by looking at it or even tasting it! Most low carb desserts are made with almond flour, but not in this luscious dessert!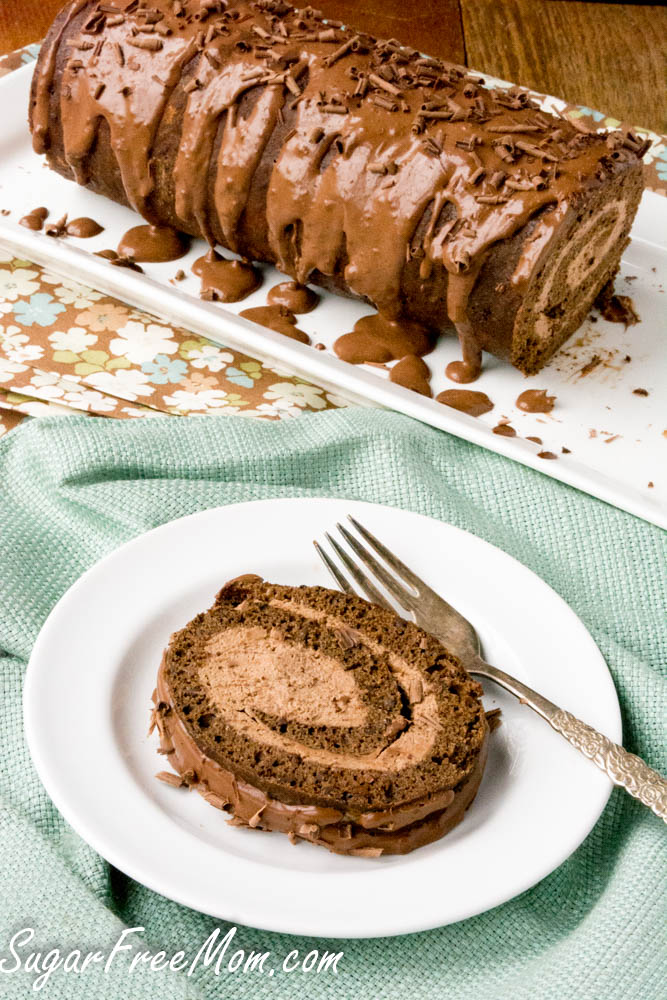 Keto Low Carb Tiramisu Cake Roll
When you're looking for an impressive dessert for family and friends who might not be sugar free or low carb, this is the one that will surprise all of them! The chocolate cake has a light and airy texture and every single bite is creamy and delicious with all the flavors of a traditional tiramisu dessert without all the trouble of one.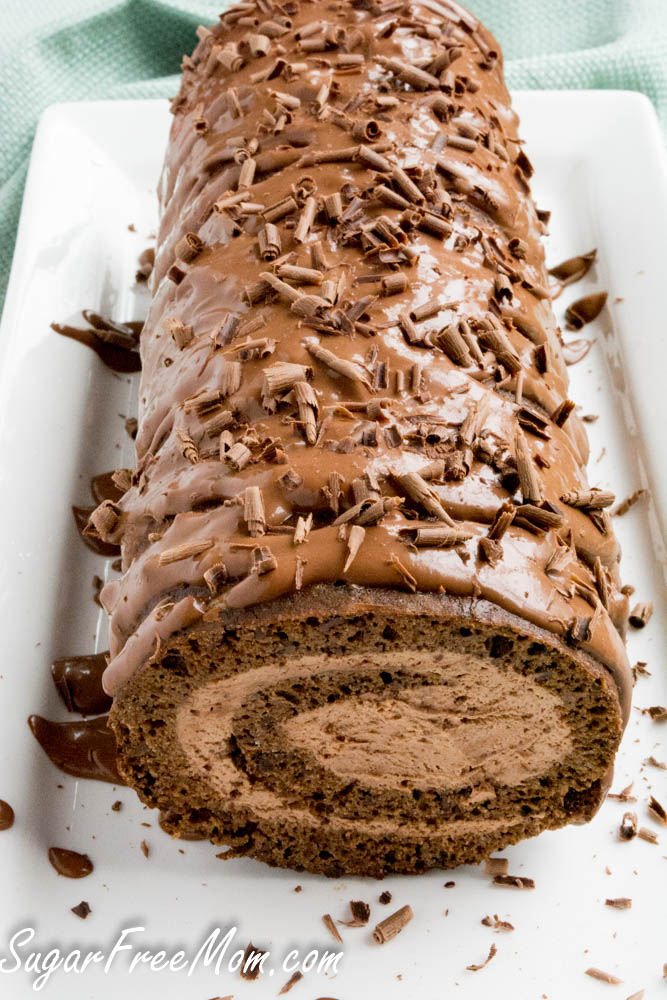 If you're looking at this and have never made a chocolate cake roll before you might be a little intimidated as I was once.
I've had plenty of trials with this recipe, but this final version is the one that will make anyone have success.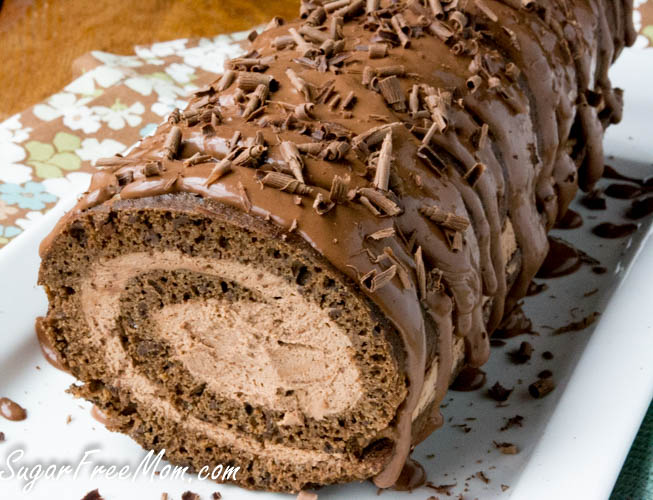 Cake Rolls
Let's be honest though, it takes a bit of time to assemble something like this, while the baking of the cake itself takes as little as ten minutes. The cooling time and chilling time takes a bit more longer than a traditional cake, but the outcome is well worth the work.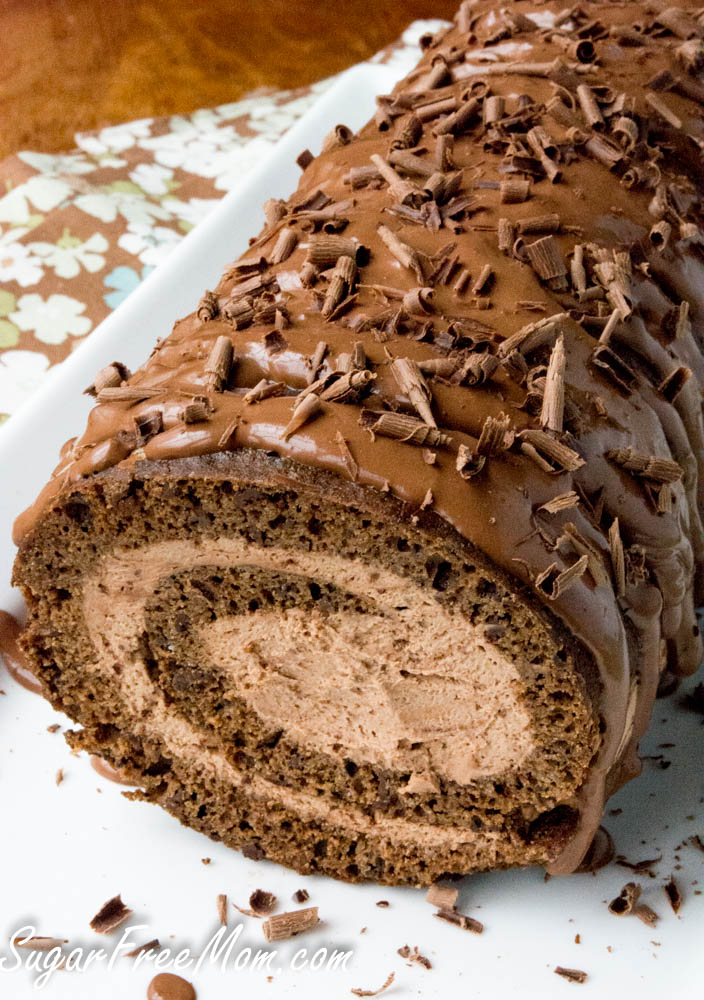 Nut Free Cake Roll
My youngest has a tree nut allergy but also really just hates anything that has coconut flavor. Hiding it has been my goal as a low carb recipe developer since I can't use almond flour in family recipes.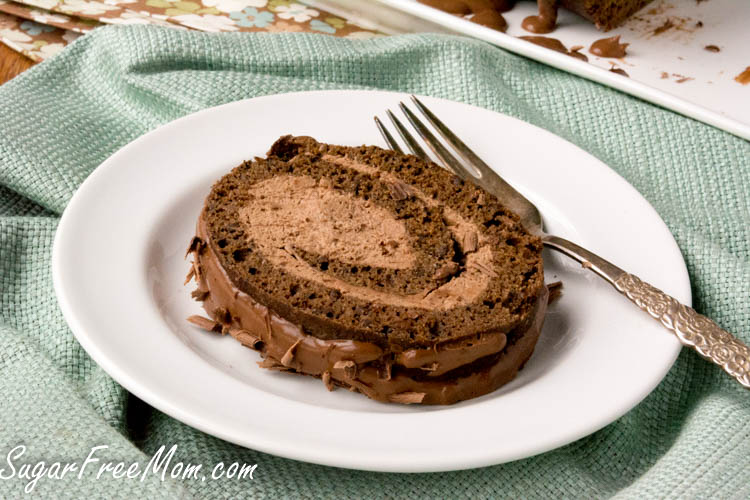 A product you may have never heard of before that is in this recipe is psyllium husk powder. The seeds themselves are indigestible, but are processed into powder for easier consumption. They are a wonderful source of dietary fiber, but here in this recipe, I'm using it to help the cake itself not break when rolled, which happened 4 other times I tried making it. Ground psyllium seed husk helps bind moisture and make breads less crumbly so after seeking advice of my friend from Low Carb So Simple I added just a little and success happened.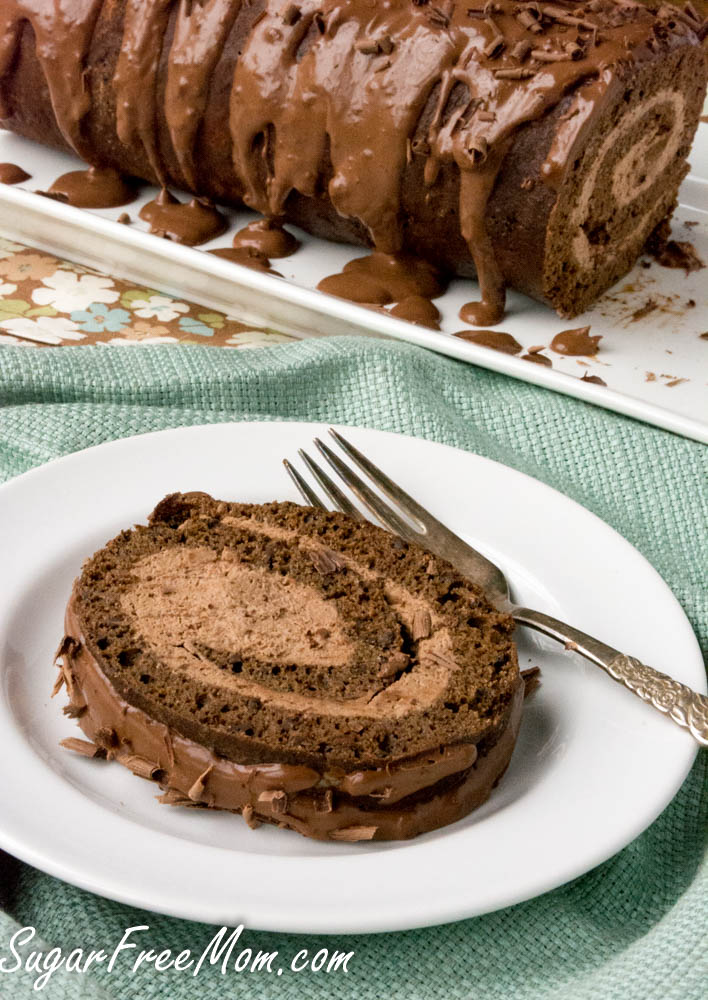 Sugar Free Chocolate Ganache
The steps are quite simple really, bake the cake in 10 minutes, roll while warm, allow to cool completely, add coffee syrup and creamy filling, roll back up, chill it a while then add chocolate ganache over the top. Here's a simple 3 ingredient Chocolate Ganache that doesn't even use heavy cream.
The cooling and chilling time are what take longer than anything else in this recipe.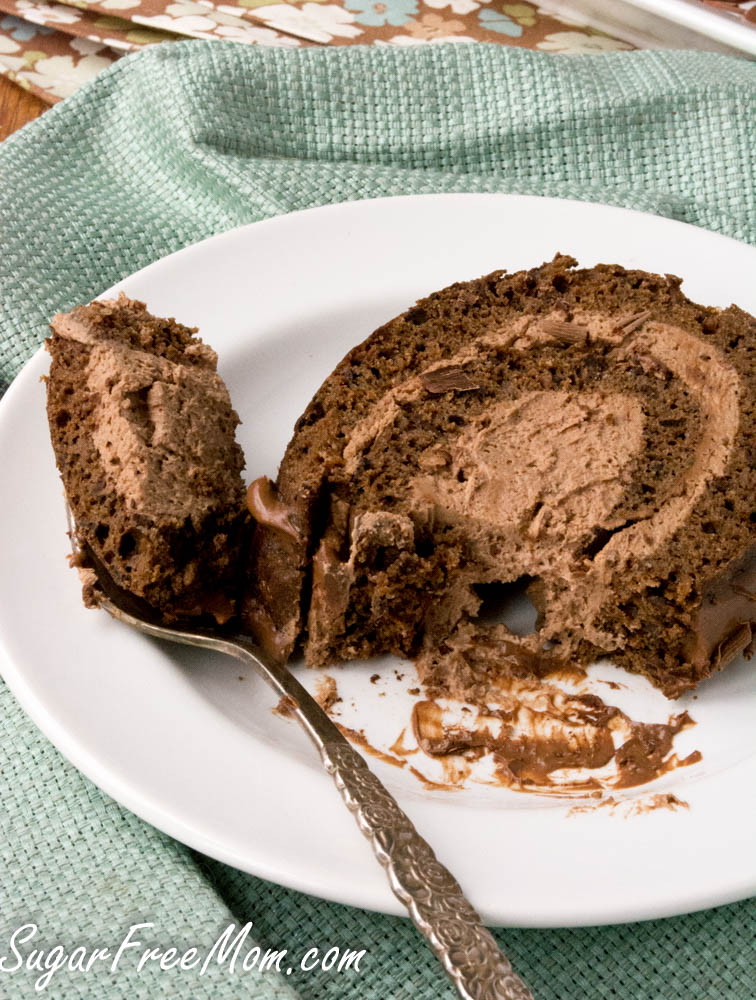 I actually made this for Easter with all my extended family and it was a huge hit with all of them who are not sugar free and low carb. My kids loved it, even the littlest with the tree nut allergy. He said with a mouthful of cake, "THIS IS SO DELICIOUS MOMMY!"
I think he has no idea coconut flour is in it and I will never tell!
Sugar Free Low Carb Tiramisu Cake Roll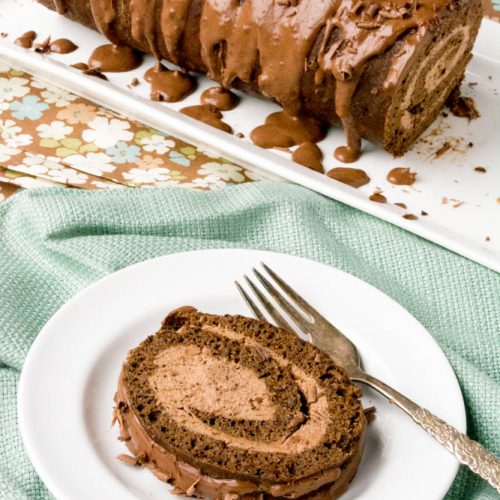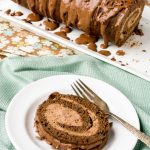 Print
Sugar-Free Low Carb Chocolate Tiramisu Cake Roll
Ingredients
Instructions
Preheat oven to 375 degrees F.

Line a baking sheet with parchment paper and grease. Set aside.

Chop the chocolate in a food processor until fine crumbs.

Add the remaining dry ingredients into the food processor and blend until combined.

In a stand mixer add the eggs and remaining ingredients for the cake and blend until combined.

Slowly pour in the dry ingredients into the wet and blend until all incorporated.

Spread this onto the baking pan, 10 by 14 inches was the size I made mine.

Bake for 10 minutes.

Remove immediately and sprinkle with a little unsweetened cocoa powder over the cake.

Cover with a clean linen towel. Place another baking pan the same size and flip over.

Immediately and carefully remove the parchment on this side. Sprinkle with more cocoa powder and another clean towel or use parchment.

Roll up, starting at the short side, while the cake is still warm. Allow to cool completely.

Once cooled, unroll carefully.

Whisk together the syrup ingredients and use a pastry brush to cover the cake with the syrup.

Make the filling in a stand mixer, blend on high until smooth and spread evenly over the entire cake.

Roll cake bake up, cover with parchment and refrigerate for at least 2 hours.

To Make the Ganache:

Heat the cream in a sauce pan over low heat, until just gently simmering, do not boil. Remove from heat and whisk in the remaining ingredients. Taste and adjust sweetener if needed.

Cover cake with ganache and refrigerate. Use parchment over both rolled ends but leave the ganache on top uncovered in the fridge.

Allow to chill for 3 hours or overnight before serving.
Notes
Net Carbs: 4g
Brenda's Notes:
If you don't have Swerve confectioners, use granulated or another granulated sugar free sweetener you like.
You don't need chocolate stevia but it does make the cake more chocolate flavored.
Since Swerve is much less sweet than another granulated substitute, I would recommend leaving out the stevia if using something other than Swerve.
½ teaspoon of liquid stevia is equal to about ½ cup of sugar.
If you don't have mascarpone cheese, use cream cheese but make sure it's softened well.
This recipe was first published in April 2016 and updated with video and content April 2019.
Nutrition
Serving:
1
slice
|
Calories:
161
kcal
|
Carbohydrates:
6
g
|
Protein:
5
g
|
Fat:
13
g
|
Saturated Fat:
7
g
|
Cholesterol:
91
mg
|
Sodium:
119
mg
|
Potassium:
113
mg
|
Fiber:
2
g
|
Vitamin A:
250
IU
|
Calcium:
31
mg
|
Iron:
1
mg