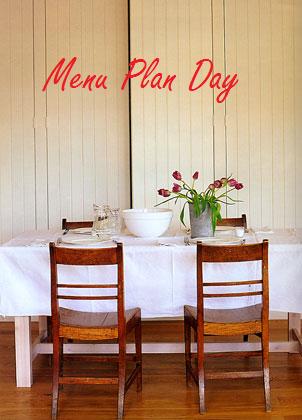 Happy Sunday!! I'm looking forward to my week ahead are you? We've got a field trip planned this week to the Boston Museum of Science! Love me some field trips! And now that my youngest is older, not having to use a stroller in crowded places is a blessing!
The hubby and I will also get a date night on Friday since the karate school my oldest attends has a "bring a friend or sibling" night once a month so parents can go out! Only $5 per kid which is a very cheap fee, cheaper than getting a babysitter, whoohoo!
So here's what I came up with for our week, taking into account we'll be leaving early on Thursday to head to Boston so crock pot it is! I also still have a ton of cooked turkey breast in my freezer and since the kiddies LOVED my new kale rice turkey soup, well..... course I'm making it again and a pot pie they loved as a well!
Breakfasts
Cereal & Banana-2x
Hard Boiled eggs, toast, turkey bacon
Raisin Bran Muffin (New recipe)
Dinners
Have a great week!
Brenda