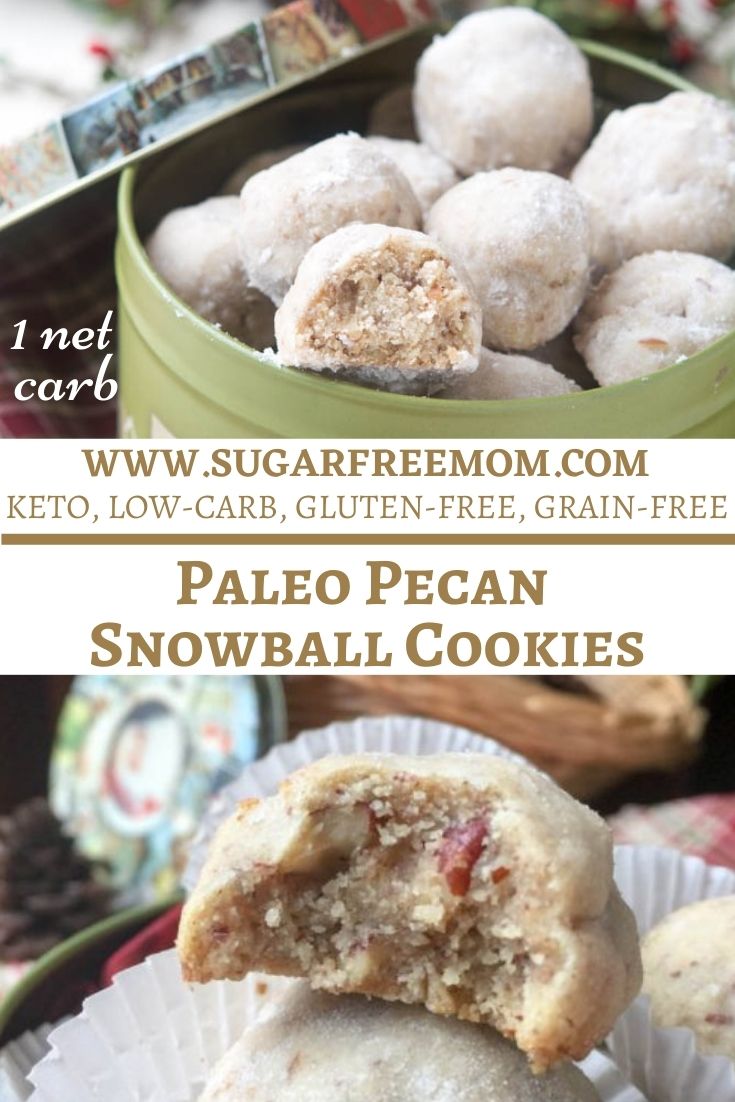 These Paleo Pecan Snowball Cookies are sugar free, low carb, gluten free, grain free and now dairy free too! These are a perfect allergy friendly twist on a classic holiday recipe!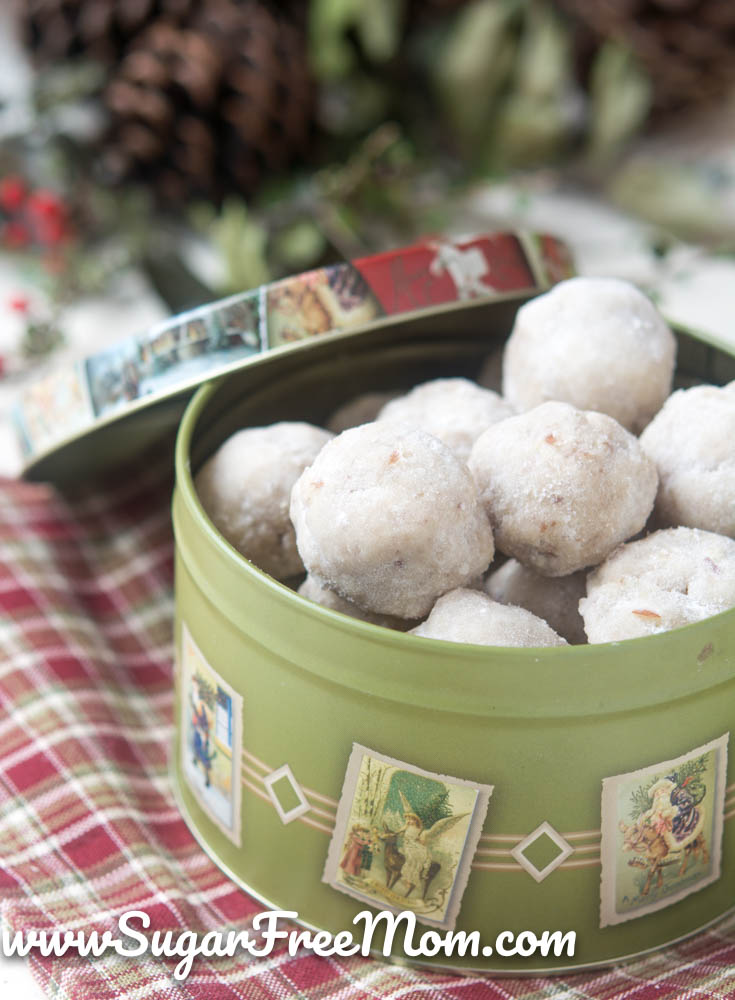 PECAN SNOWBALL COOKIES
Traditionally these cookies have always been known as Gram's Butter Balls in my childhood memories, and they were fabulous. They were so easy to make with just 4 ingredients of flour, butter, pecans and sugar. I would often be preparing them with her as a child and loved every minute of the cloud of confectioners sugar all over me. Everyone looked so forward to them every holiday.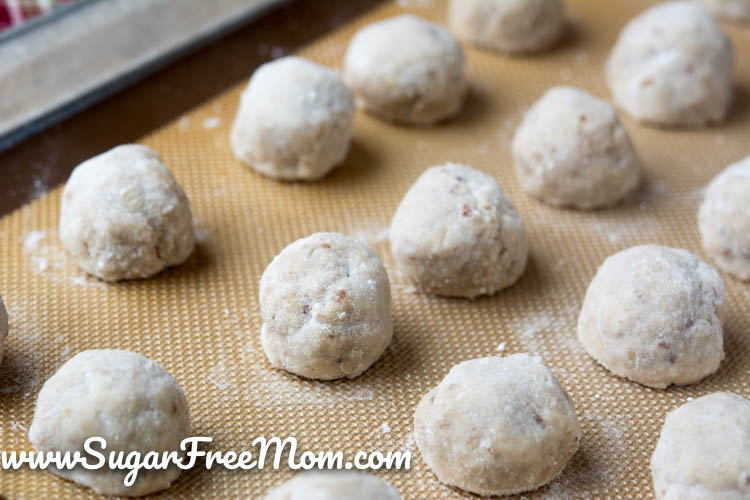 GHEE OR BUTTER
Sadly when my grandmother passed, my mom tried to carry on the tradition. She still makes them but doesn't have the time to make the dozens and dozens my grandmother would make for all our family and friends. That's where I come in!
My gluten free recipe for my Grandmother's Butter Balls are in my cookbook. And they are good, but I have so many friends and family who need to be dairy free for health reasons and allergies.
I've use Ghee which is a type of clarified butter and has very minimal amounts of milk solids in it, something like 99% free of milk solids. So if you're dairy free and haven't yet tried ghee, I would totally recommend it!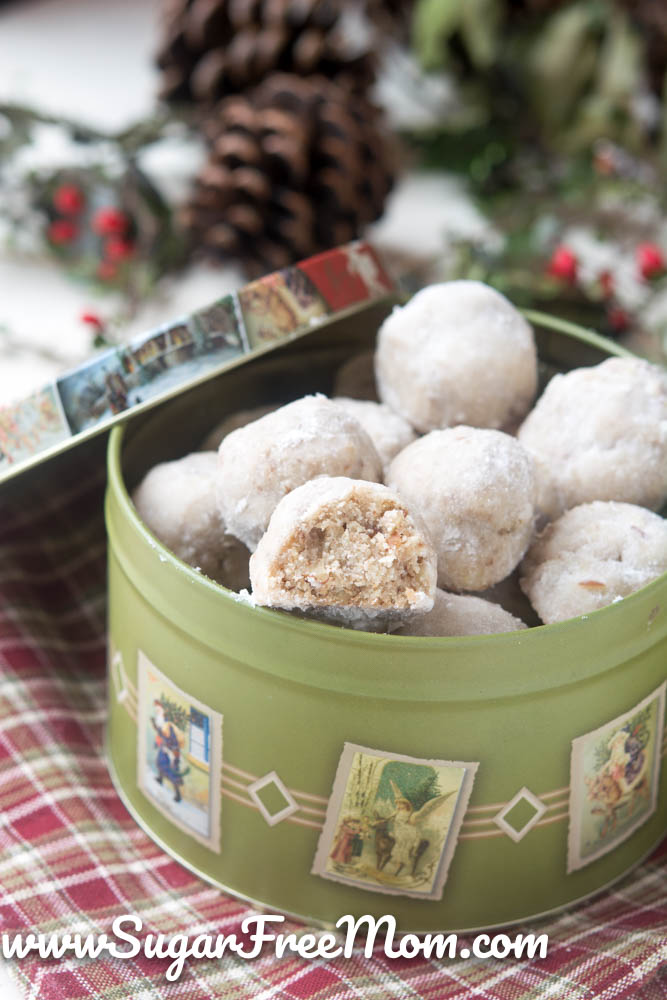 I made these about 3 times before I got just the right texture and taste. The first time I made them my oldest child, the picky teen, asked if he could try one. I never mentioned the name of them or what was in them.
He said, "YUM, these taste like Gram's butter balls"!
Task accomplished!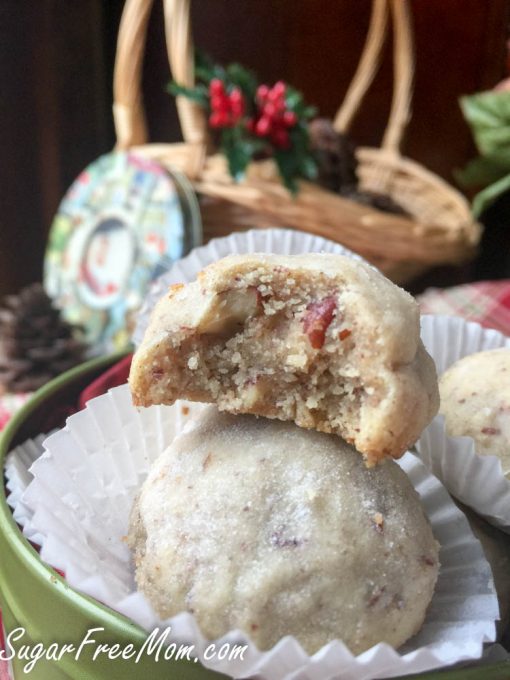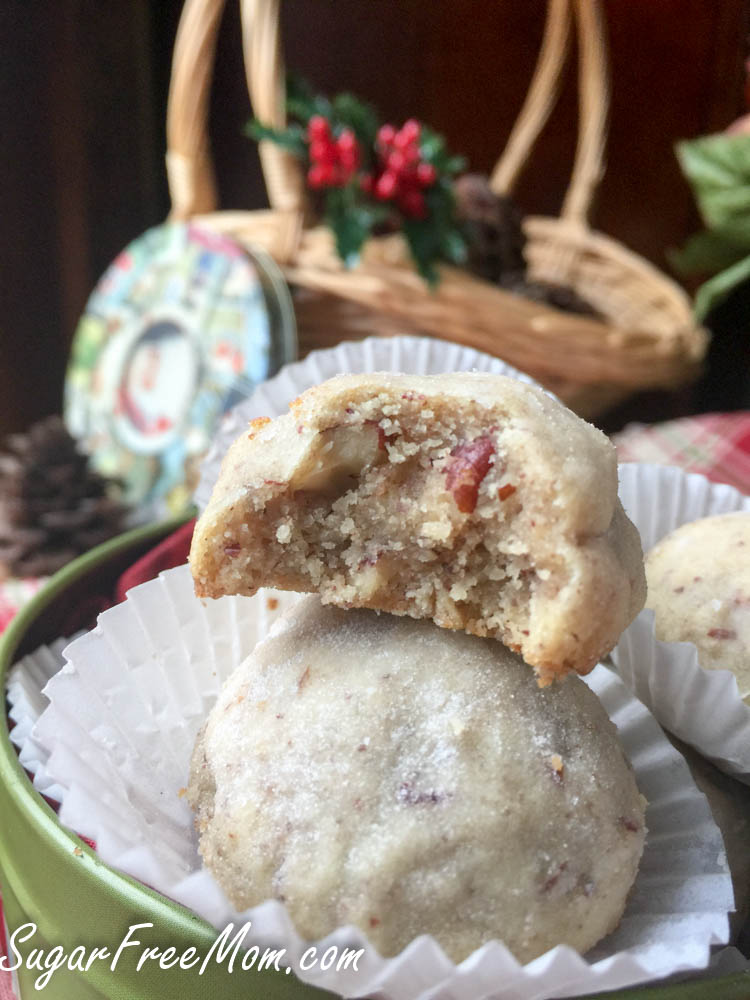 All 3 of my kids and picky hubby too loved these cookies each time I made them. Even my MOTHER said, these taste like GRAMS!!! I was so honored! My grandmother, I think, would have loved my healthier version of her recipe or at least I would hope she's proud of me for trying to carry on her cookie tradition.
HOW TO PREVENT FLAT SNOWBALL COOKIES
Baker's Tip: Freeze them OVERNIGHT before baking, helps keep them from spreading and flattening.
I hope you enjoy these snowball cookies as much as my family did! Here are some other cookies you might love for the season!
Happy Holidays!
Recipe first posted in November of 2016 and updated Dec.2017 with new photos and video.

SUGAR FREE KETO PECAN SNOWBALLS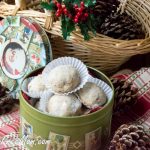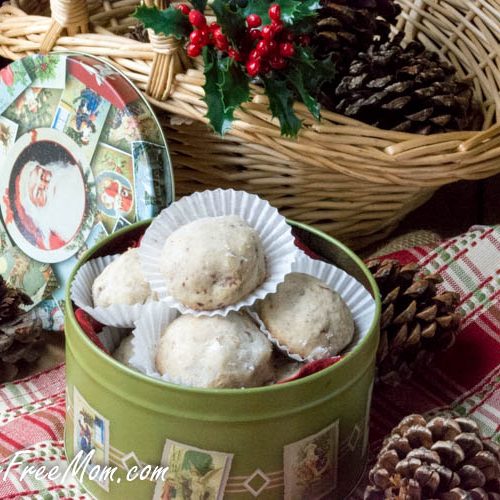 Print
Sugar-Free Paleo Pecan Snowball Cookies
Instructions
Preheat oven to 350 degrees F.

Place all ingredients into food processor and process until batter forms a ball. Pulse if needed.

Taste batter, adjust sweetener if needed.

Line a baking sheet with silpat or parchment.

Use a cookie scoop and make 24 mounds.

Roll each mound in the palm of your hand.

Place in freezer for 20-30 minutes.

Place in oven for 15 minutes or until golden around edges.

Allow to cool slightly.

Once able to handle roll each in some confectioners sweetener.

Allow to cool completely before storing in an air tight container.
Nutrition
Serving:
1
cookie
|
Calories:
112
kcal
|
Carbohydrates:
2
g
|
Protein:
1
g
|
Fat:
11
g
|
Saturated Fat:
3
g
|
Cholesterol:
12
mg
|
Sodium:
24
mg
|
Potassium:
16
mg
|
Fiber:
1
g
|
Vitamin C:
0.1
mg
|
Calcium:
18
mg
|
Iron:
0.4
mg