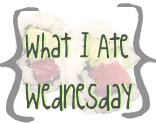 Good Morning Beautiful People! Today is Wednesday and a visual food journal of my eats one day last week! Can't even remember what day it actually was, since I took most of the pics with my iphone but nonetheless, you shall see my eats and I shall not be embarrassed or ashamed. I'm not perfect and I share what I truly eat! Sometimes it's pretty boring, as I eat almost the same snacks week to week and throw in new recipes here and there. Last week's food journal was a score for you all as I made 3 new recipes!! For more visual food journals of healthy living bloggers, check out Peas and Crayons who hosts this little shindig every week!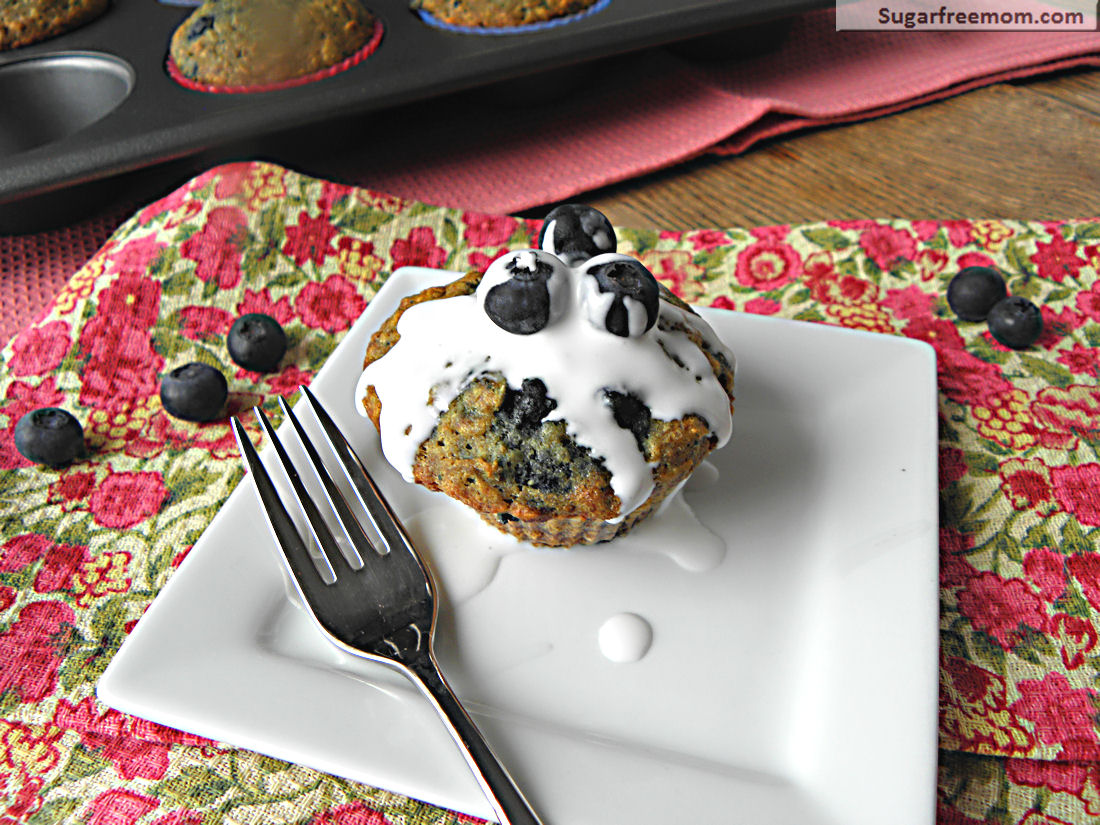 New recipe I posted yesterday! Super proud of this little baby! Made an adaption to one of my older muffins, apple oatmeal, made them Blueberry Oatmeal Gluten Free & Sugar Free muffins! Discovering that wheat really is a problem for me and I'm staying away at all costs now, for a time. Will reintroduce it maybe in 6 or 8 weeks ad go from there. These are by far the BEST healthy muffin I've ever made or eaten, no kidding!
So I ate maybe 1 or 2 for breakfast since I had some left over. 🙂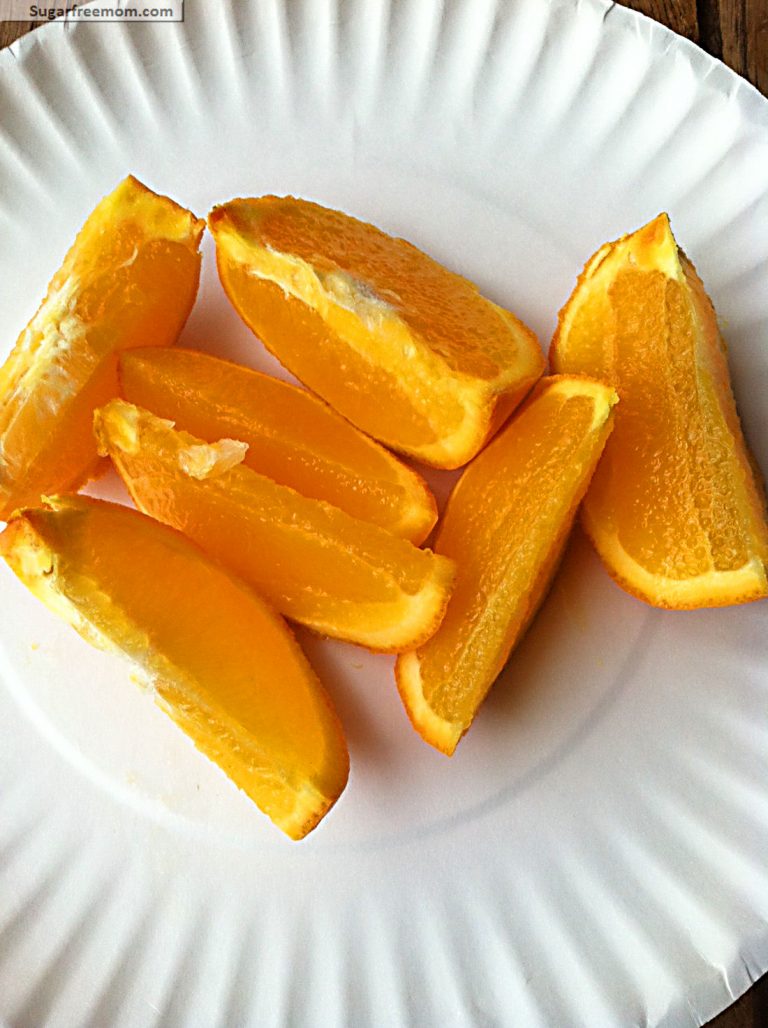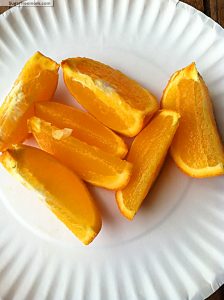 A mid morning snack, I love oranges especially in the winter! I eat at least one a day!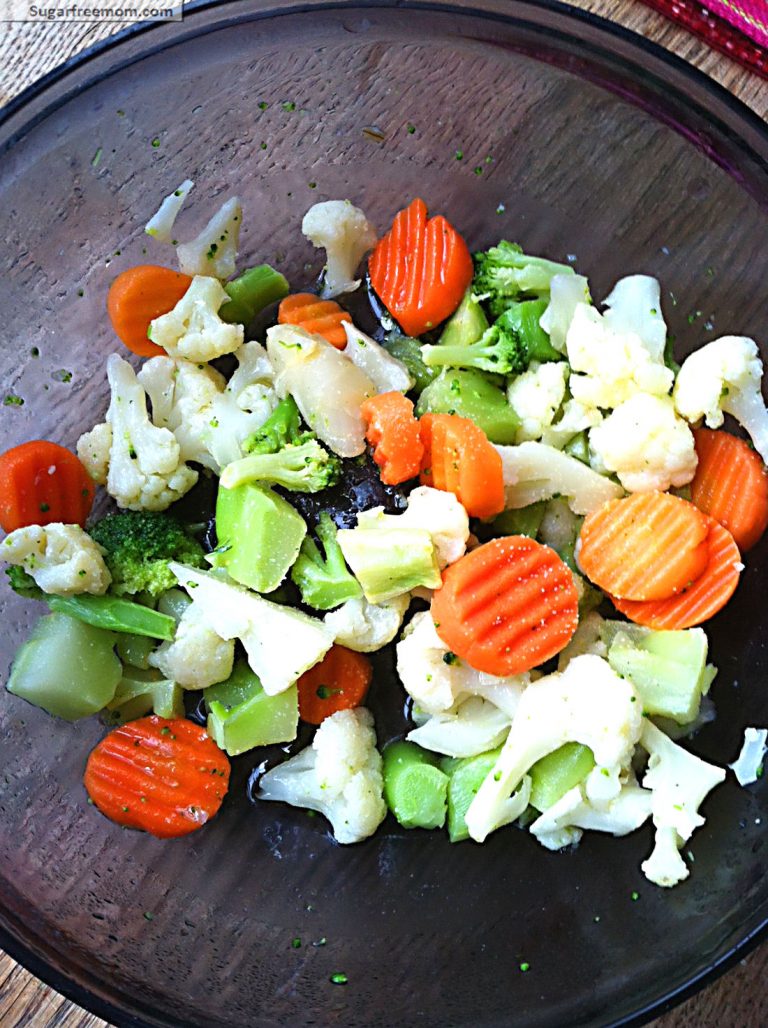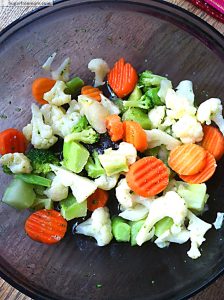 Not the prettiest looking veggies but I was having a busy day. Hunger was calling and I had made lunch for the kiddies, and well, frozen veggies were the quickest way to stave that hunger away before making a proper lunch for myself.
Doesn't everyone have frozen veggies in their freezer? I need them!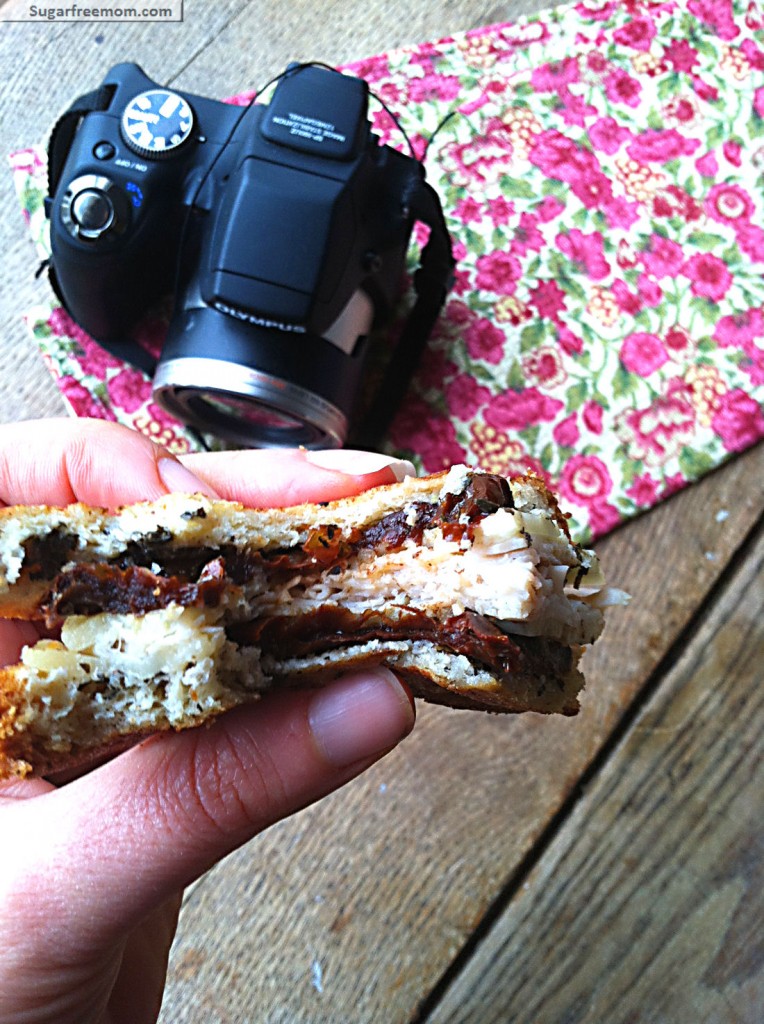 An hour or so or whenever I got around to it, I made a panini that I thought would be picture worthy but turned out....not so much! Tasted great but not that pretty as you can see! Sun dried tomato with pesto, turkey and Swiss on Udi's Gluten free whole grain bread, YUM!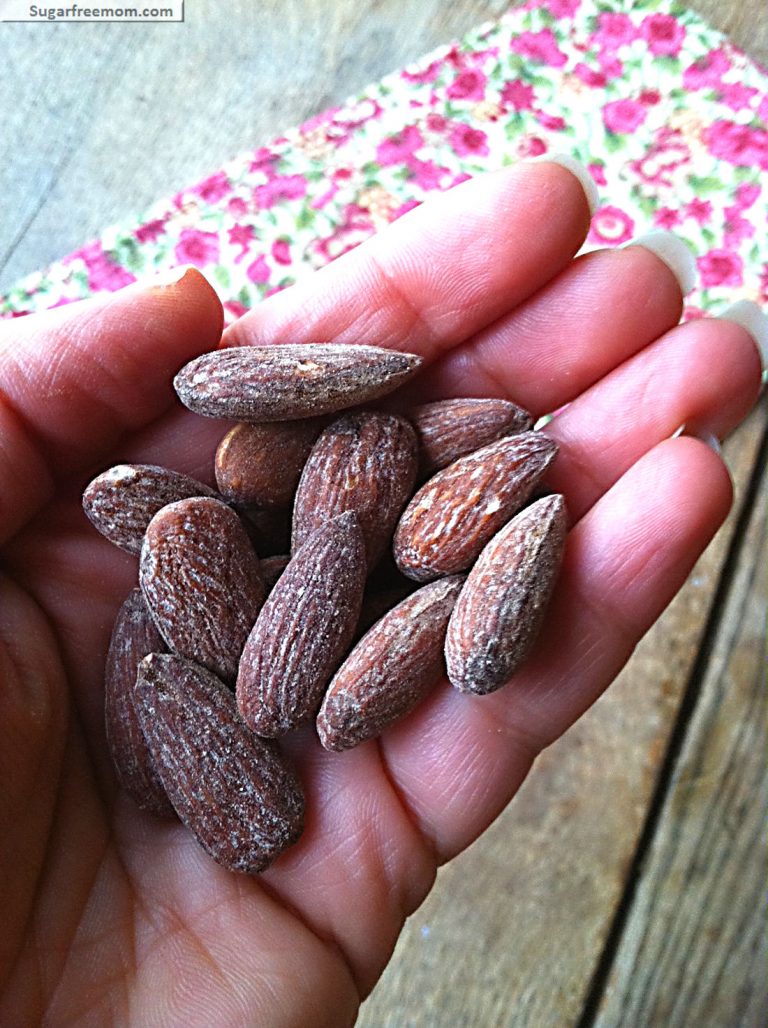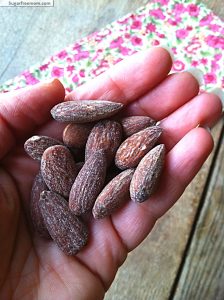 Some almonds by the afternoon. I always eat them at least once a day as well. Yep and these are not raw, they are salted. What can I say, I love the salted ones!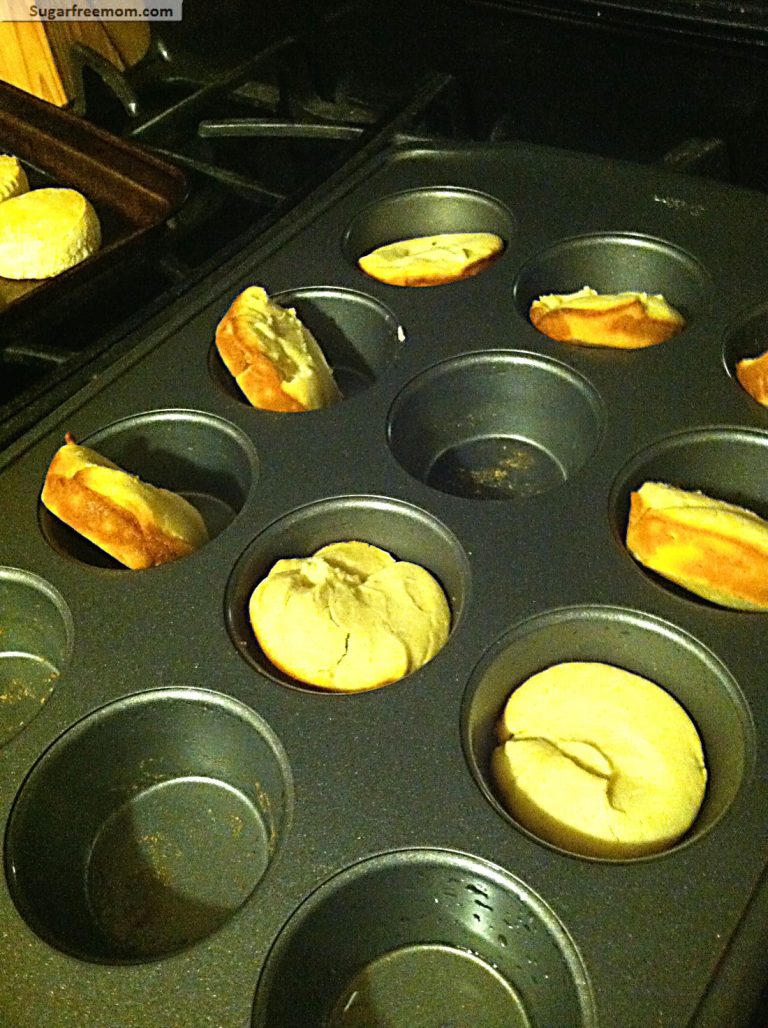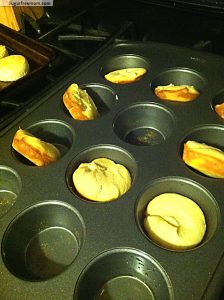 FYI: Night time cooking and taking pics STINK in a big way! Good thing this recipe was a fail, an epic fail, BUT did taste great and the family ate them anyway. They were supposed to be gluten free dinner rolls. They didn't rise as you can see. I will be working on this challenge again and will not be defeated next time! 😉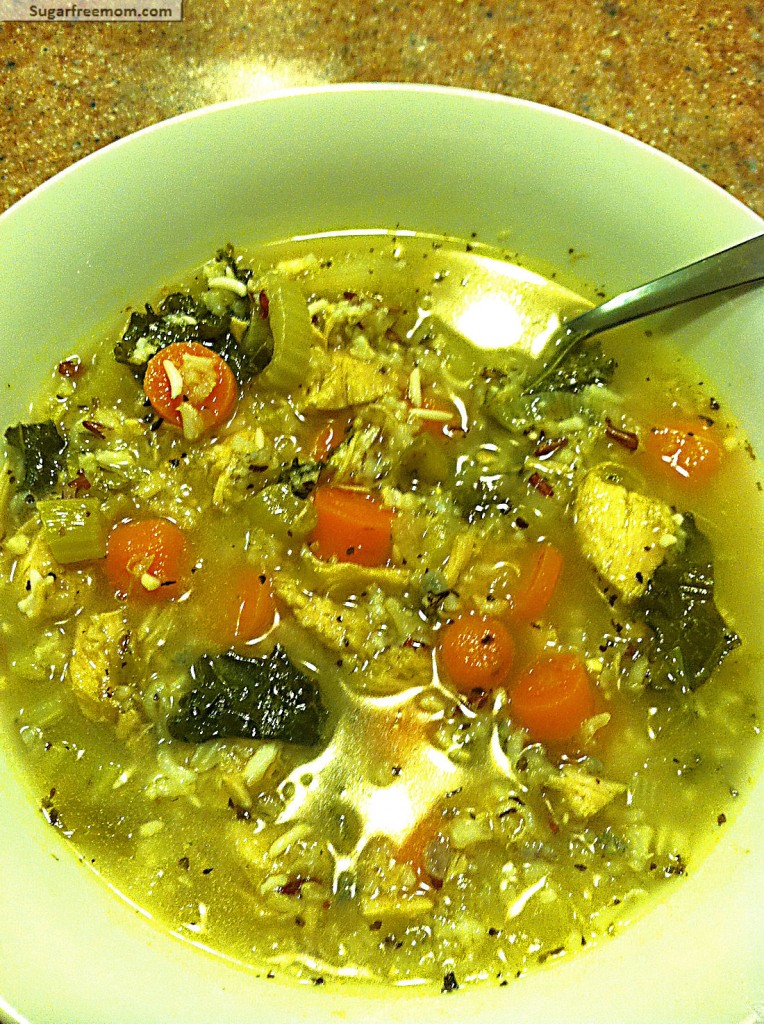 This soup was dinner and was delicious even though the picture is horrible. I haven't gotten around to taking pics with it yet, but that will be coming soon. This is using left over turkey I had in the freezer and throwing in some kale and other veggies and rice too. Oh and its for the crock pot! Cant' be that!
You know what rocked even more? The picky 12 year old son of mine LOVED it and the littlest one ate it too! So you will see it for sure in the future!
Have any epic failing recipes to share with me? Or how about a recipe you've won over with a picky family member? Oh do tell!