It's that time of the week again where you are all dying to find out what I ate last Wednesday aren't you?!!!!
Well maybe you're not but just the same I'm sharing my food from last week for the WIAW linky party hosted by Jen from Peas and Crayons!
Getting a visual look and what other healthy food bloggers are eating provides you as the reader a ton of healthy ideas, recipes and entertainment of course!
Here was my first meal of the day! I adapted my Blueberry Protein Smoothie and made it peachy and it was SOOOOO good! That recipe is coming this Friday! Stay tuned! If you aren't subscribed to my blog you can via email or RSS feed so you won't miss any recipes and believe me, I POST A LOT of them!
I was at the store with my daughter and she and I both LOVE gum!! Here's the new one I tried from Extra. The flavor was EXACTLY like apple pie, I couldn't believe it!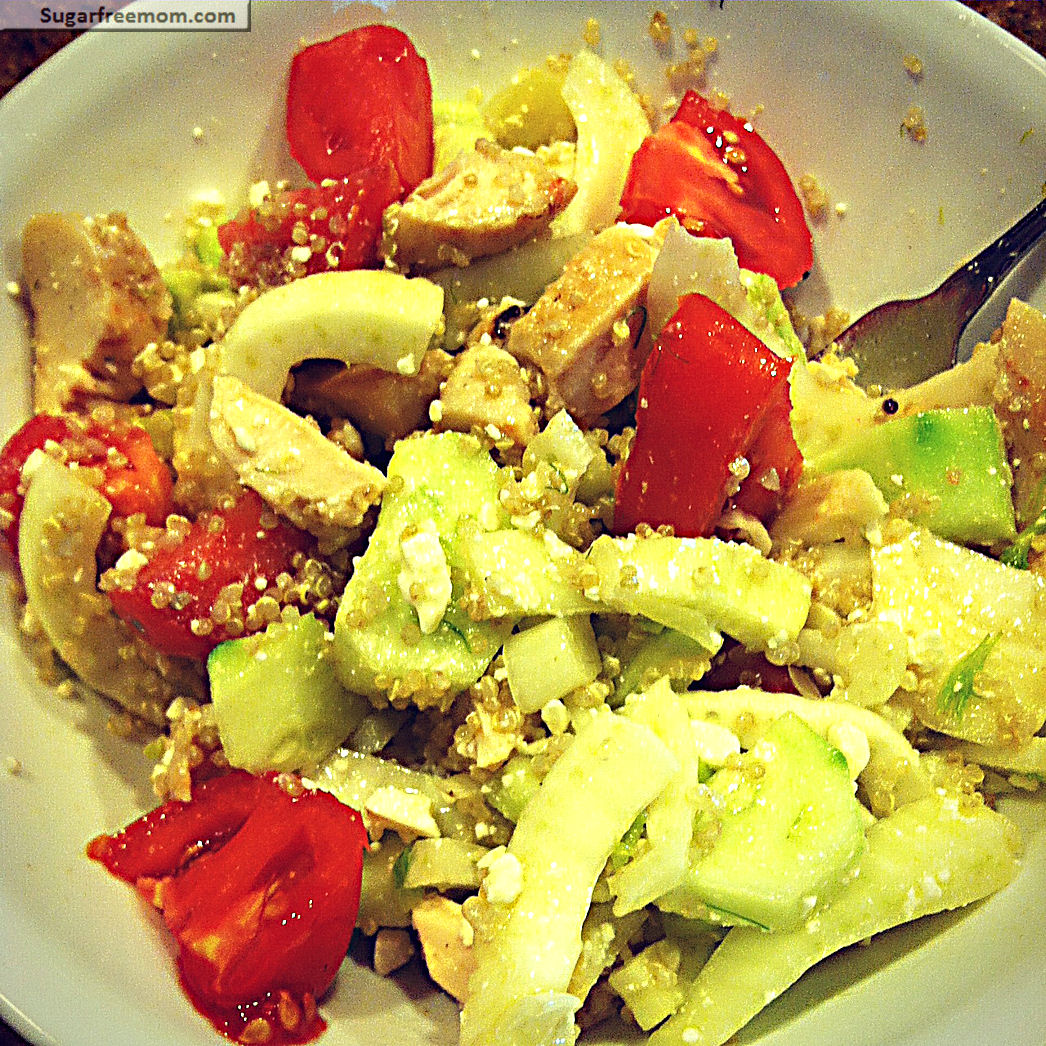 My lunch consisted of fresh fennel, tomatoes, cooked quinoa ( I had made a huge amount of it earlier in the week), grilled chicken, cucumber and extra virgin olive oil and seasonings! Very filling, crunchy and quick and easy to make!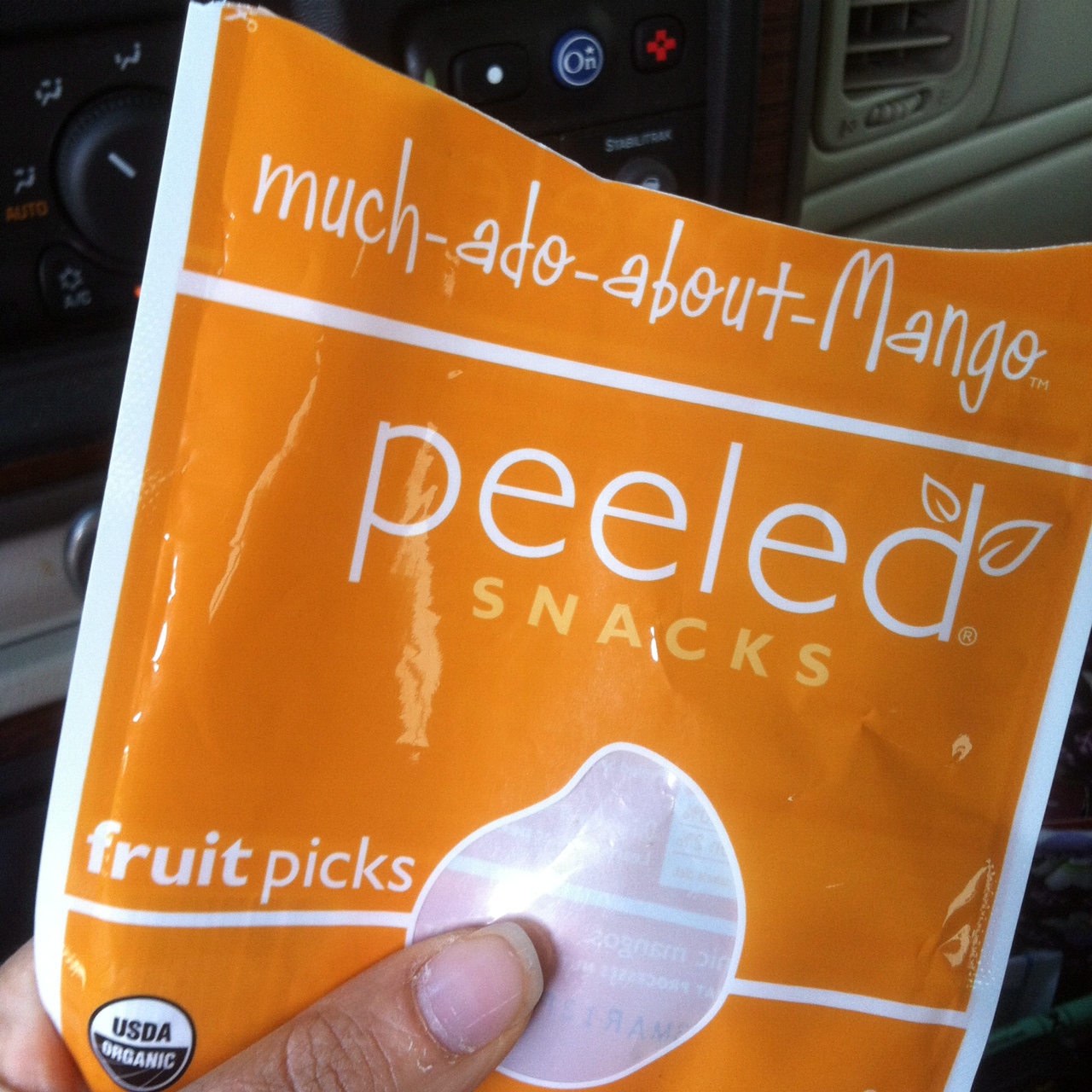 On the road in the afternoon doing errands, but thankfully before I left the house I grabbed an individual bag of these Peeled Snacks. The mango is awesome! My sample box also had dried pineapple bites, banana, apricots and dried apple. I enjoyed all of them, not all in one day of course! But with no added sugars they're an easy snack for on the go!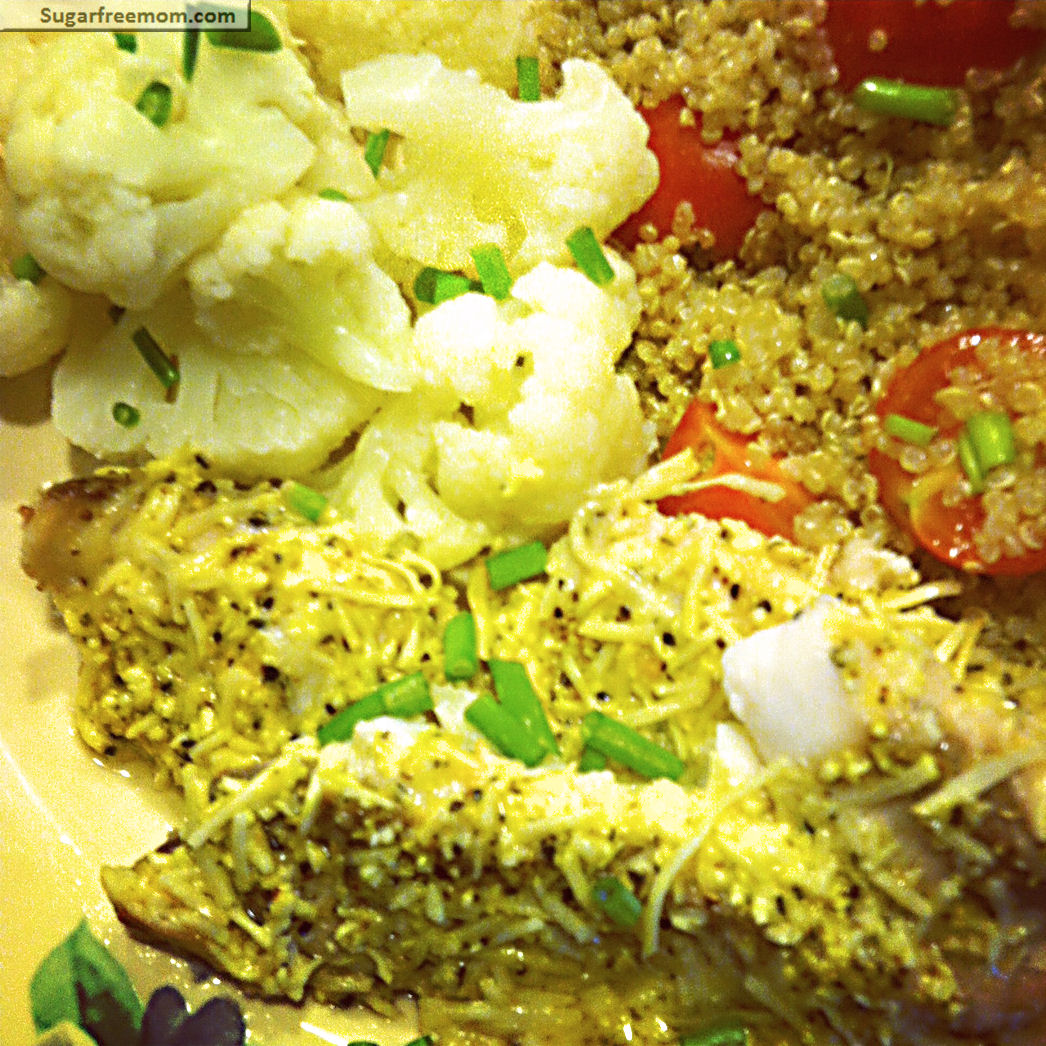 Although my family was eating left over pulled pork for sandwiches, I personally had enough of that so I opted for fish! I made my Parmesan Tilapia recipe, added some cauliflower and quinoa mixed with tomatoes and scallions!
And that's it! I've been trying to skip having any snacks after 7pm and this dinner was late for us at about 7 so I didn't need anything before bedtime.
So let me ask YOU:
Do you try to eat 5-6 small meals a day or just eat when your hungry or do you prefer to eat 3 large meals and limit snacks in between?