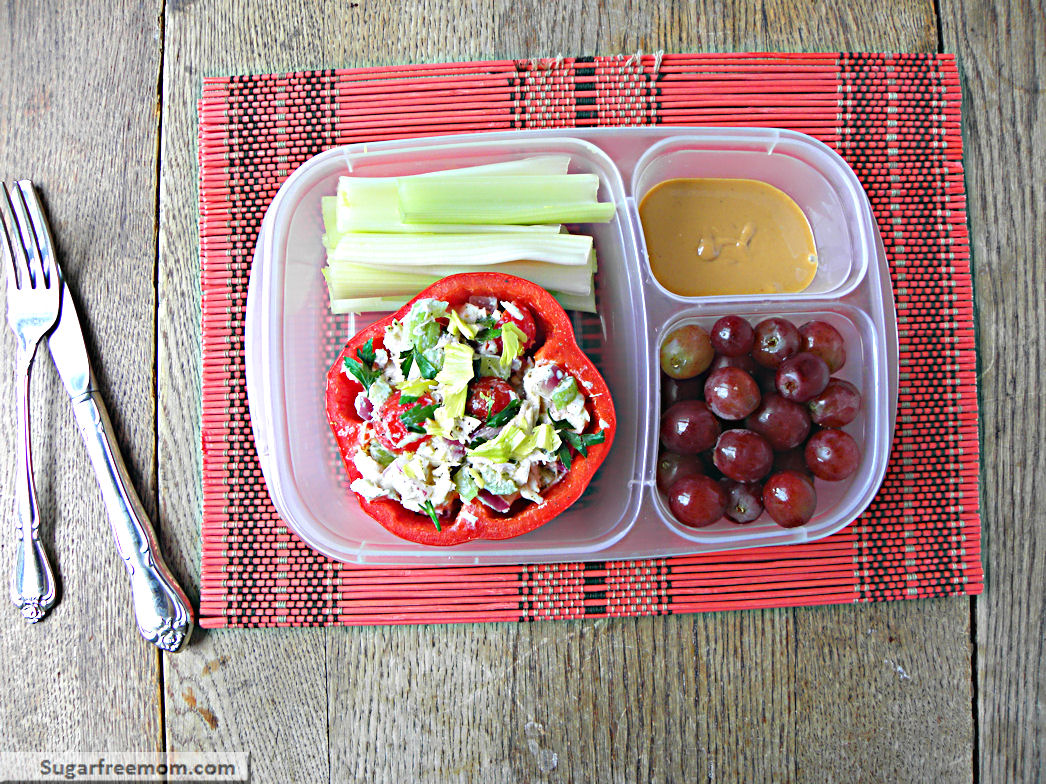 A simple packed lunch will make your life easier even if you don't work outside the home. Having something healthy and ready-made will prevent you from steering off course on your weight loss or maintaining goals.
Take care of yourself and make this the night before just as you would your children for school lunch, or hubby for work. YOU are important and need to take time of yourself by putting healthy food in your body. Don't give in to eating the left overs off your kids plates, it packs on pounds little by little. Trust me I know.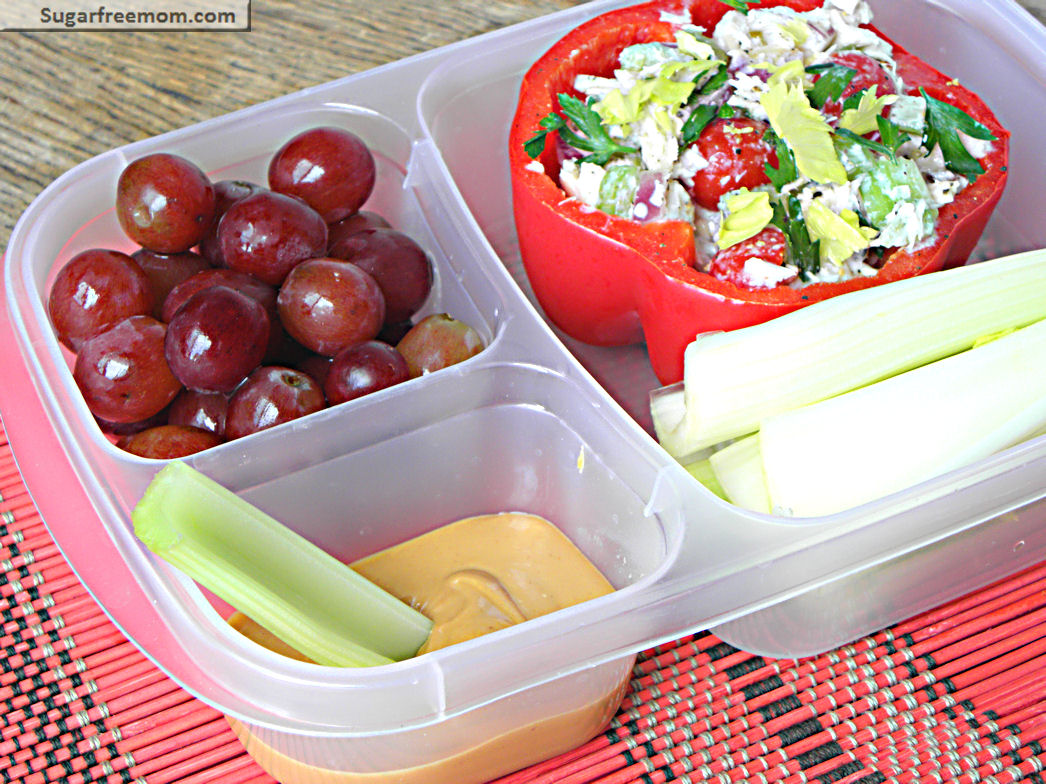 The recipe for Mayo Free Chicken Salad is super simple and delicious and serves 4 so in fact if you don't need to share with anyone you could eat if for 4 days for lunch!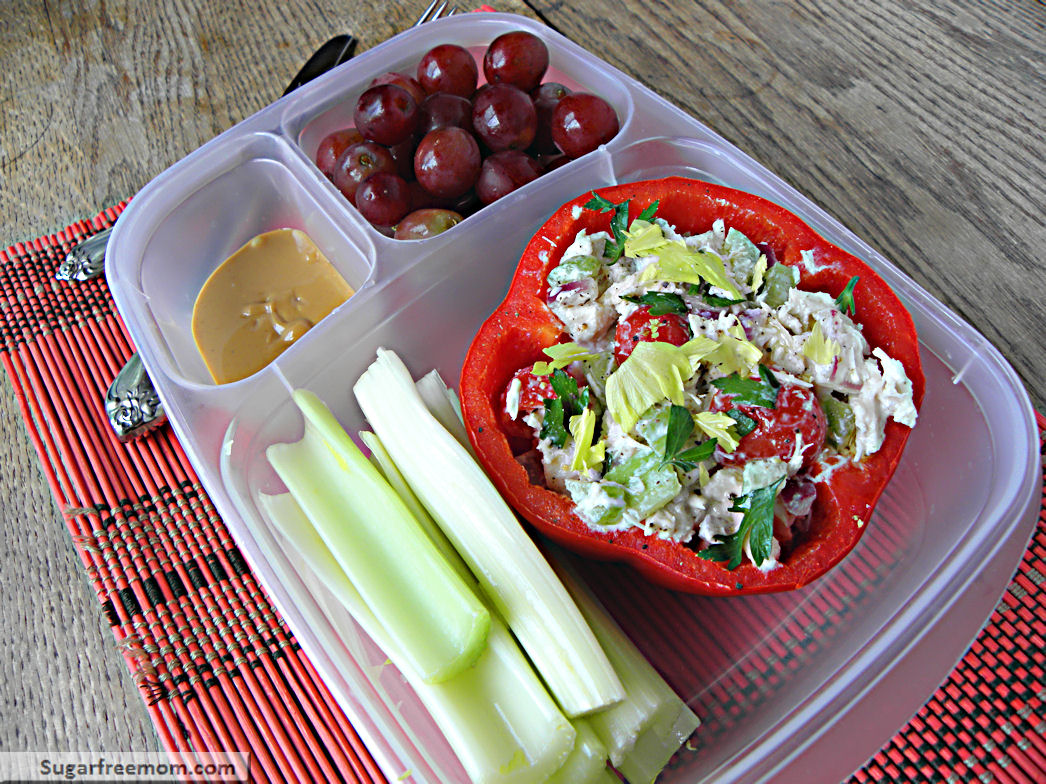 Mayo Free Chicken Salad Meal -To-Go
Ingredients
1 serving Mayo Free Chicken Salad stuffed pepper
2 celery stacks, cut in half
1 tablespoon all natural peanut butter, no sugar added
1 cup red grapes
Nutrition Info
Calories for entire Meal-To-Go: 474* Fat: 21g* Cholesterol: 36mg* Sodium: 276mg* Carbs: 46g* Fiber: 7g* Sugars: 33g* Protein: 16g* Points+: 7*
Other Healthy Meal-To-Go recipes you might like;