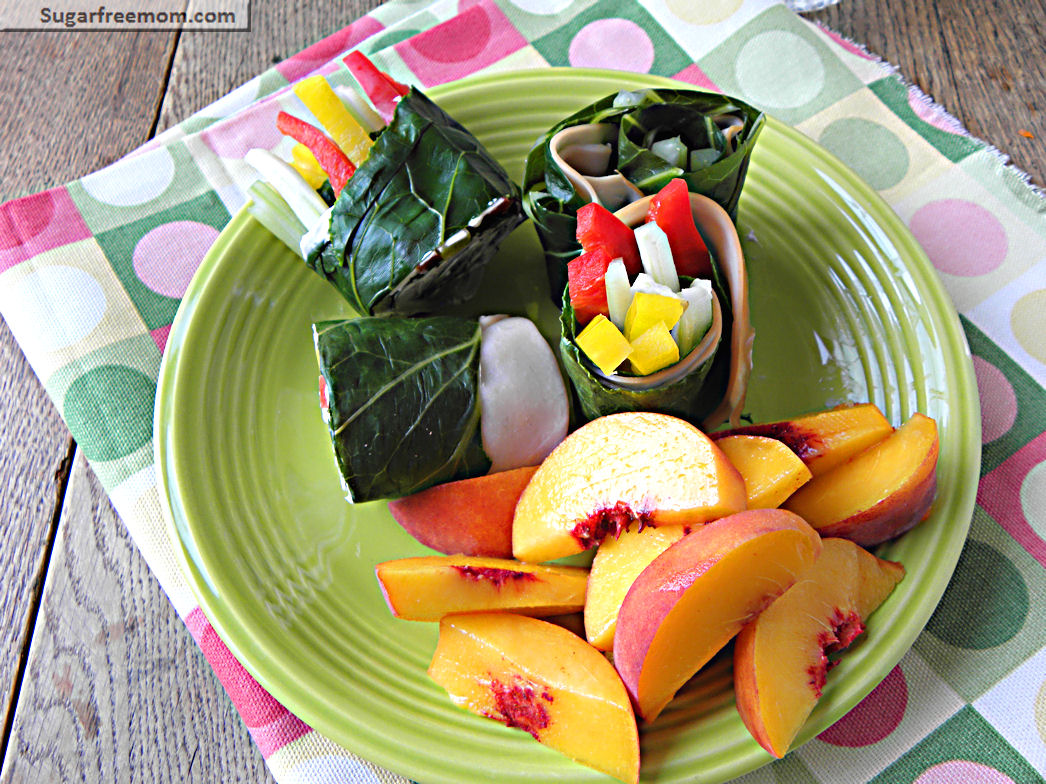 Collared green mock sushi rolls??? Have I lost my mind????? Yes and No!!
Recently I blanched a bunch of collard green leaves for my Collard Green Burrito recipe so I had them quite a few more sitting in the fridge. Yeah I could have made more burritos but that would have been boring. The idea for then came to me for using the leaves like seaweed for sushi. We had recently enjoyed some, well I mean the hubby, the 12 year old and me, NOT the younger two who hate sushi. So sushi was fresh on my mind! And of course I was hoping 1 out of 3 picky kids might eat these!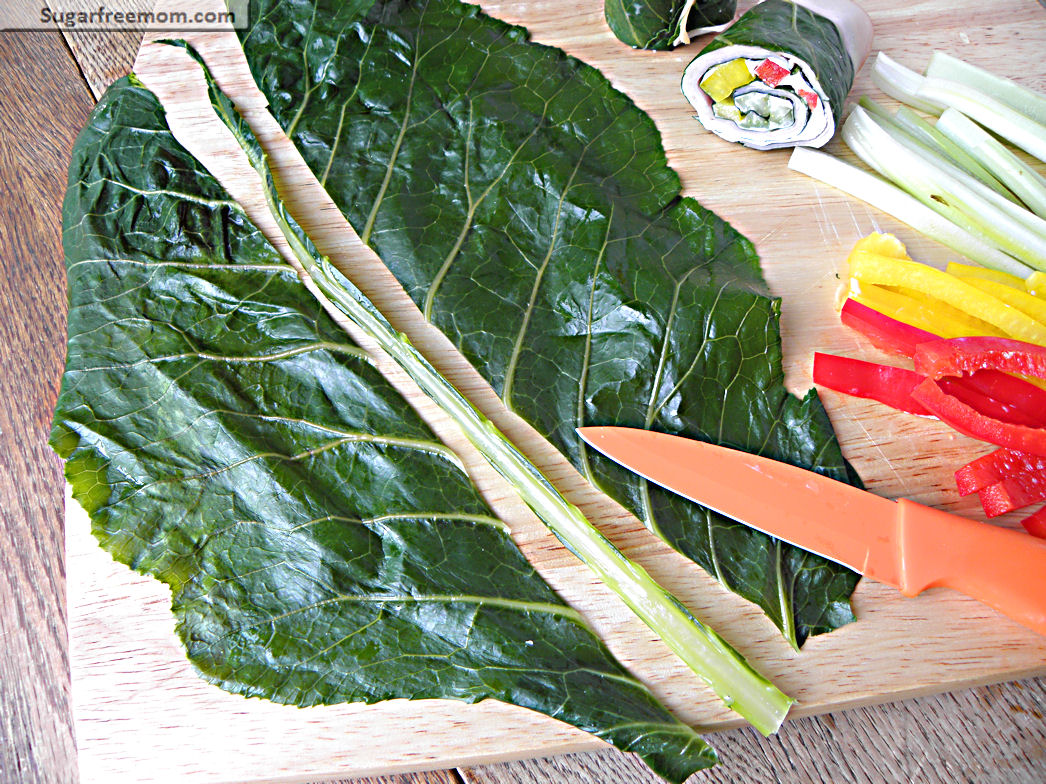 The most important thing is to cut the stem down the middle to make these easy to roll and pliable. Blanch the leaves first in boiling water for about 5 minutes and you'll be ready to make these! A simple assembly and quick roll and you've got an easy, fun, healthy lunch!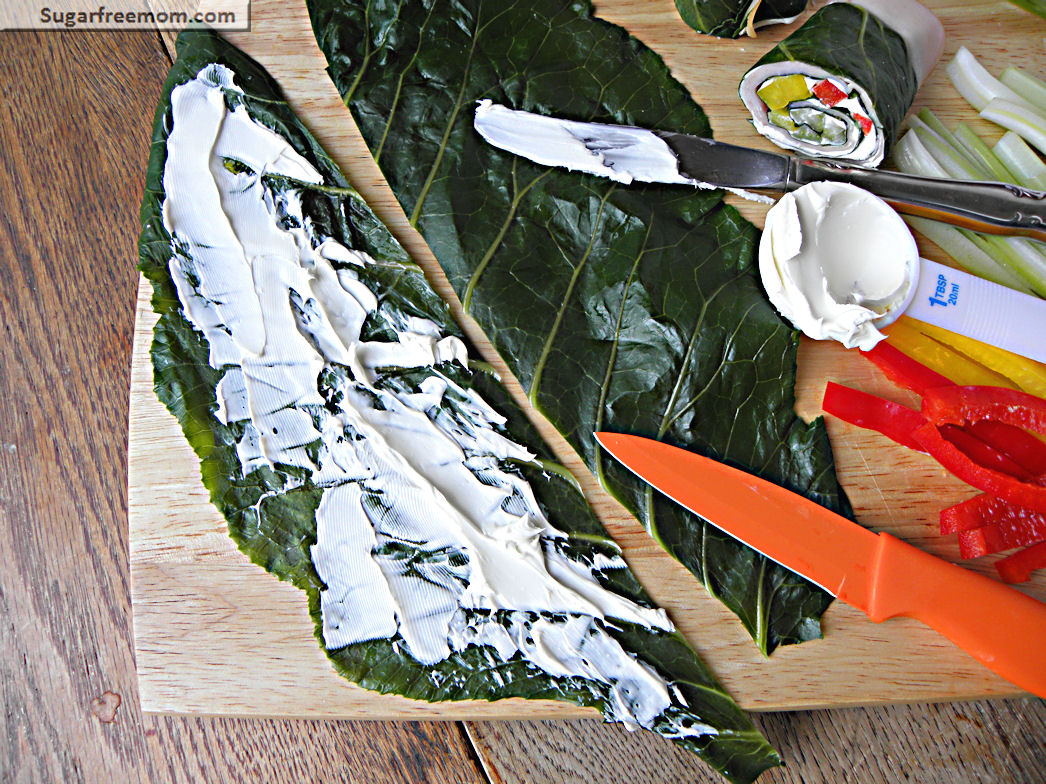 Spread on some lite cream cheese or you could use hummus but my kiddies don't like hummus so I opted for the cream cheese.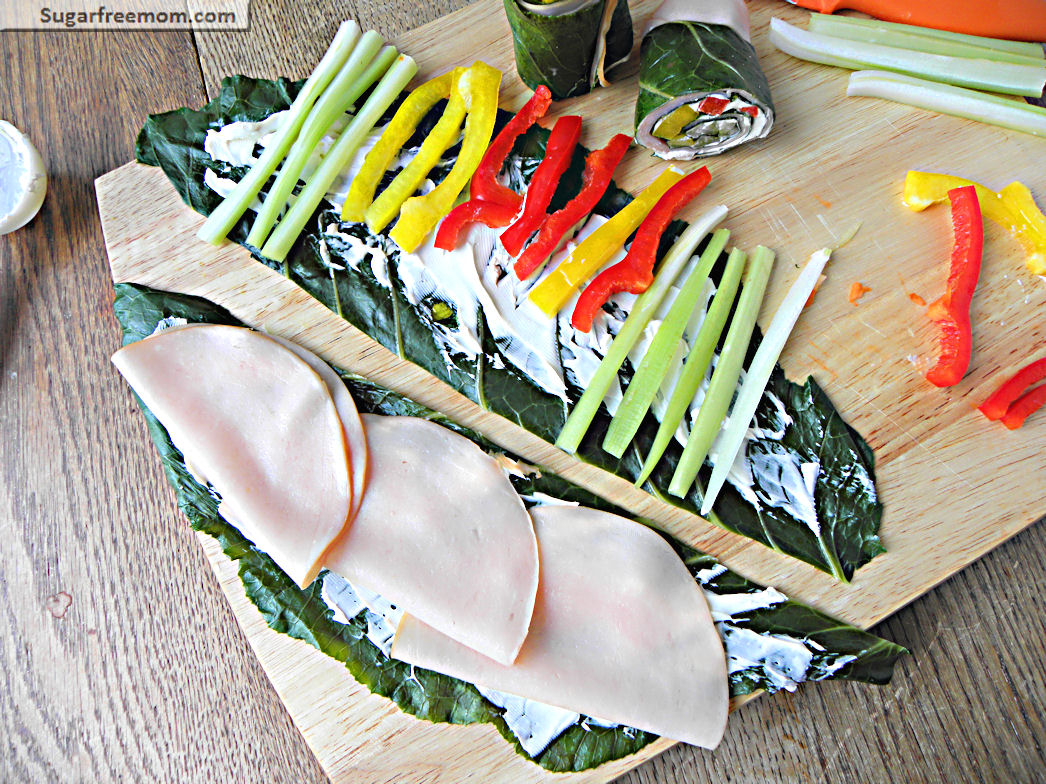 Lay on you deli style chicken or turkey and sliced veggies. Everything is measured out below for the nutrition info but of course you can change out whatever veggies you like. Cucumber and carrot sticks would work nicely as well.
You could also make this without meat and strictly veggies too!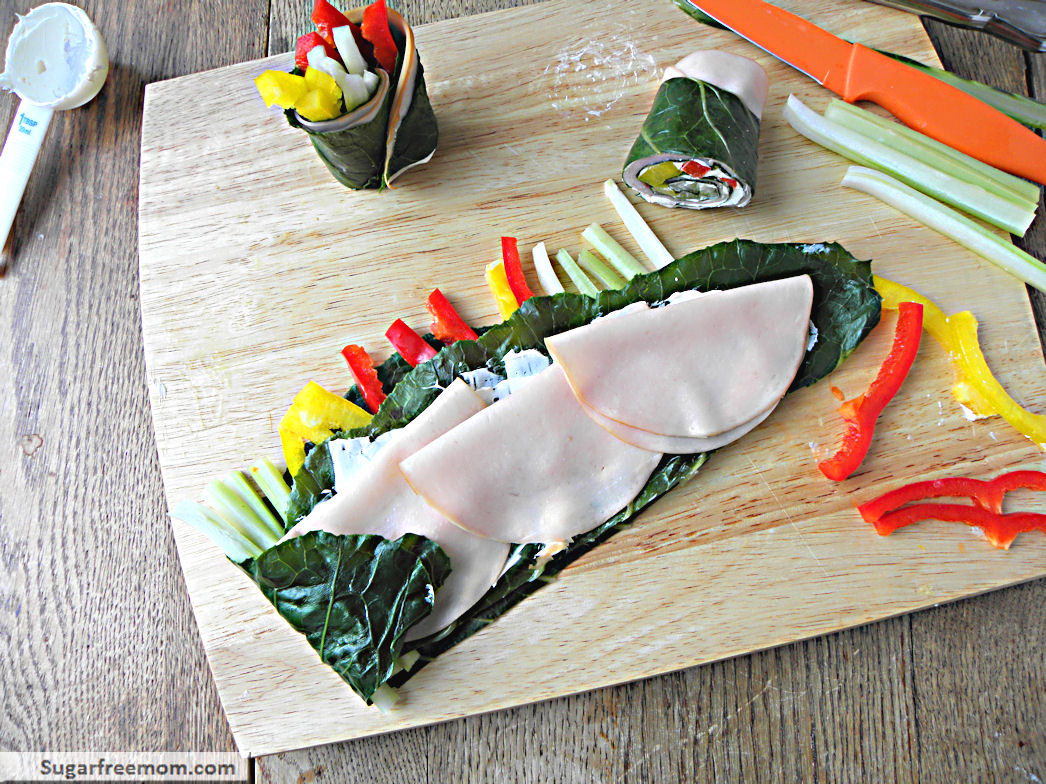 Lay one piece over the other and start you roll! Slice in half and enjoy!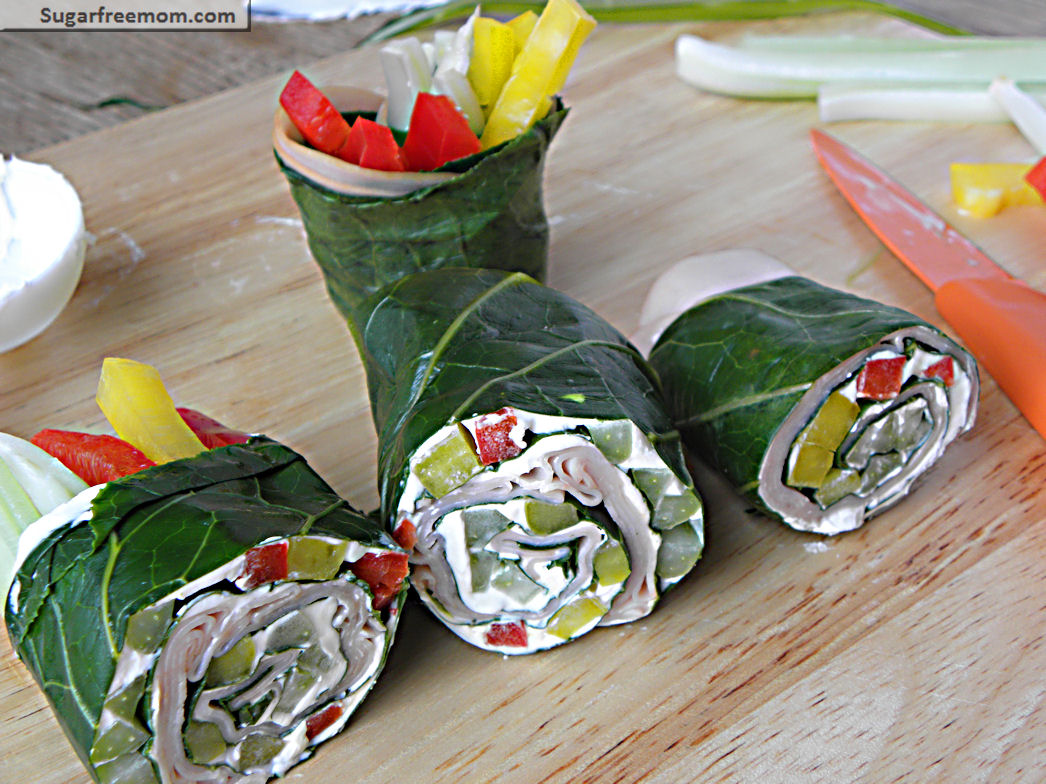 Collard Green Mock Sushi Rolls
Author:
Prep time:
Cook time:
Total time:
Ingredients
2 Blanched Collard Greens, stem removed, sliced in half lengthwise* or use Kale
2 tablespoons cream cheese, light
2 ounces deli chicken (mine was 60 calories for 2 oz)
1 celery stalk, match stick style
½ cup red and yellow pepper slices
Instructions
Lay one collard green on a cutting board, spread 1 tablespoon on both halves. Lay 1 ounce of deli chicken on one half collard green.
Lay celery and peppers across the other collard green half.
Place one collard half on top of the other half and roll across. Slice in two. Prepare a second collard green with the same procedure using the remaining ingredients.
Makes a total of 4 sliced halves.
Serving size:
2 halves
Calories:
83
Fat:
3g
Carbohydrates:
6g
Sugar:
3g
Sodium:
556mg
Fiber:
2g
Protein:
9g
Cholesterol:
23mg
Notes
Weight Watchers PointsPlus: 3*
* see this post to cook collard greens
Other recipes you might like:
Check here to see how I packed this as a Healthy Meal-To-Go!