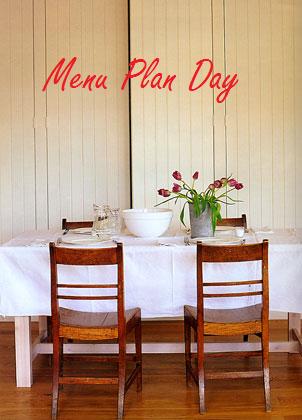 Happy Sunday to you! I'm still in Pennsylvania visiting with my brother and his family. I will be home Monday night so the hubby will be on his own for breakfast and dinners. Luckily he is a pretty good cook himself and enjoys taking over when I'm not around. Nice for me so I didn't have to make ahead any meals for them before I left which was very helpful!!
Breakfasts
Daddy and kiddies on own for Sunday & Monday
Cereal with berries-2x
Dinners
What's for dinner at your house? Any recipe requests for me?