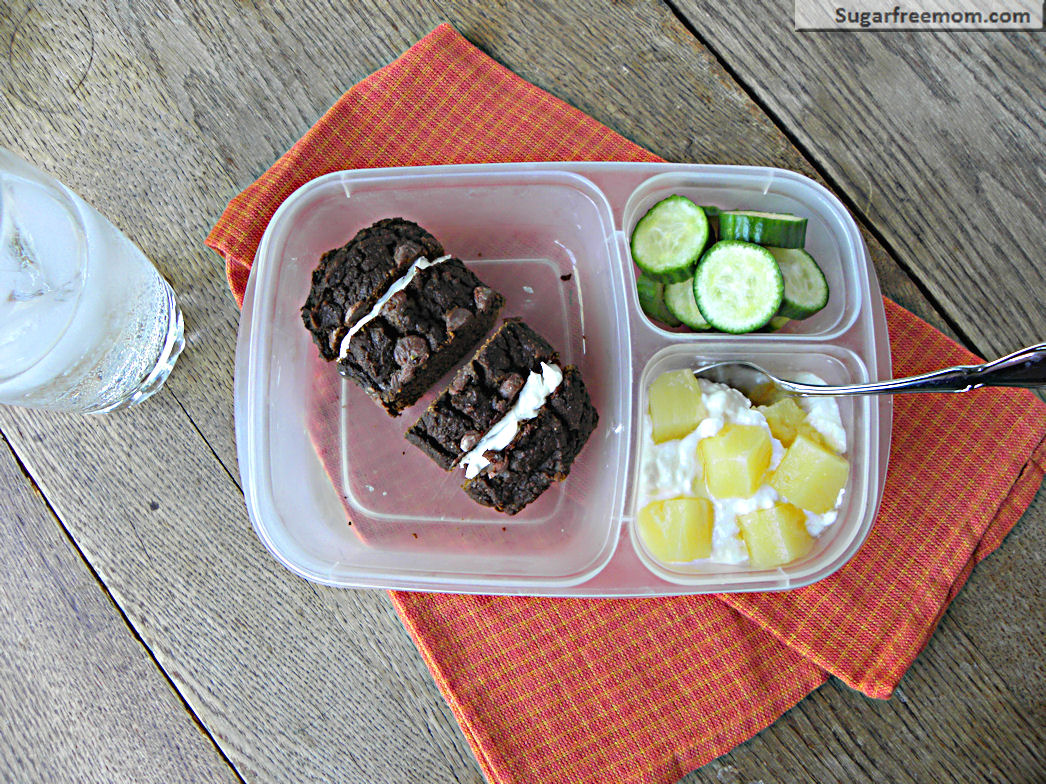 So this Meal-To-Go isn't the typical type of meal you would normally see on my blog. But since I had some left over Mini Chocolate Pumpkin Breads from the recipe and I needed a packed lunch for co-op.......it was an easy meal for me to pack. 🙂
It still has a good amount of protein, but yes, it is higher in carbs than usual. Most of the other Meal-To-Go's are low in carbs so I think it's a fine choice every once in awhile to go over on the carbs. And you know what else? I LOVED every bite of it and I think a few people next to me were quite jealous. A few mentioned the awesome pumpkin smell once I opened my delish lunch!
Yea, no regrets or guilt eating that last week I tell ya!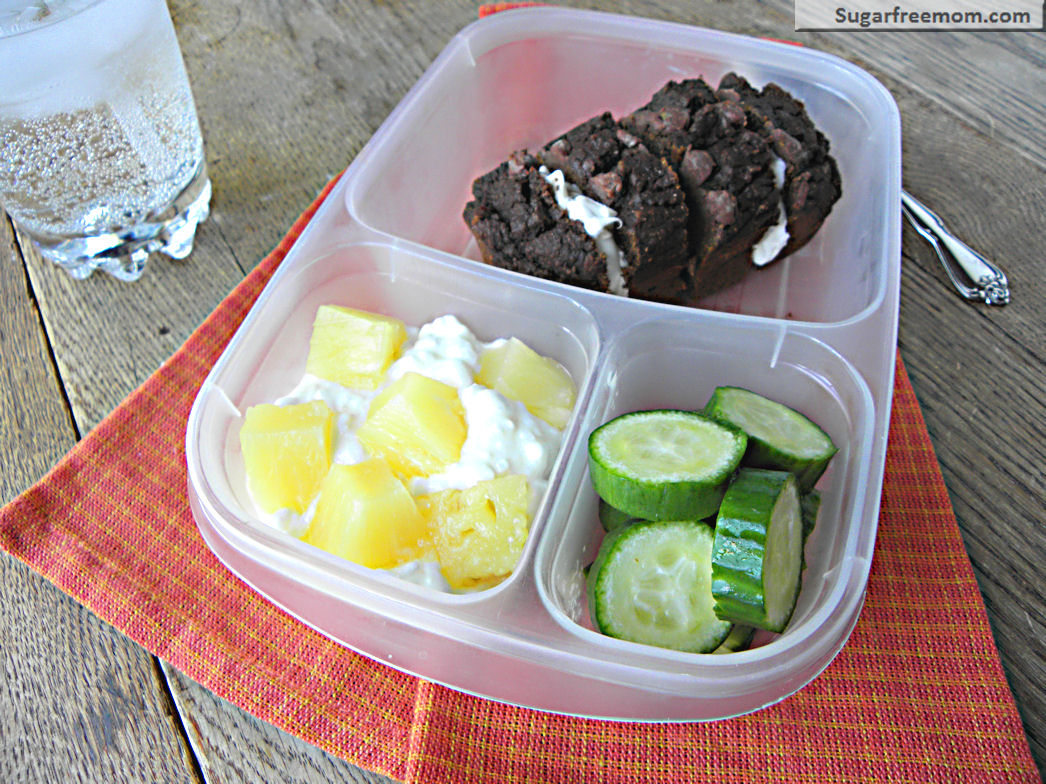 Some nice sides of low fat cottage cheese and pineapple or you could certainly do Greek yogurt instead. Add a nice, crunchy English cucumber, perfect and filling for a long day at homeschool co-op! YOU too will be equally happy when you make this for lunch!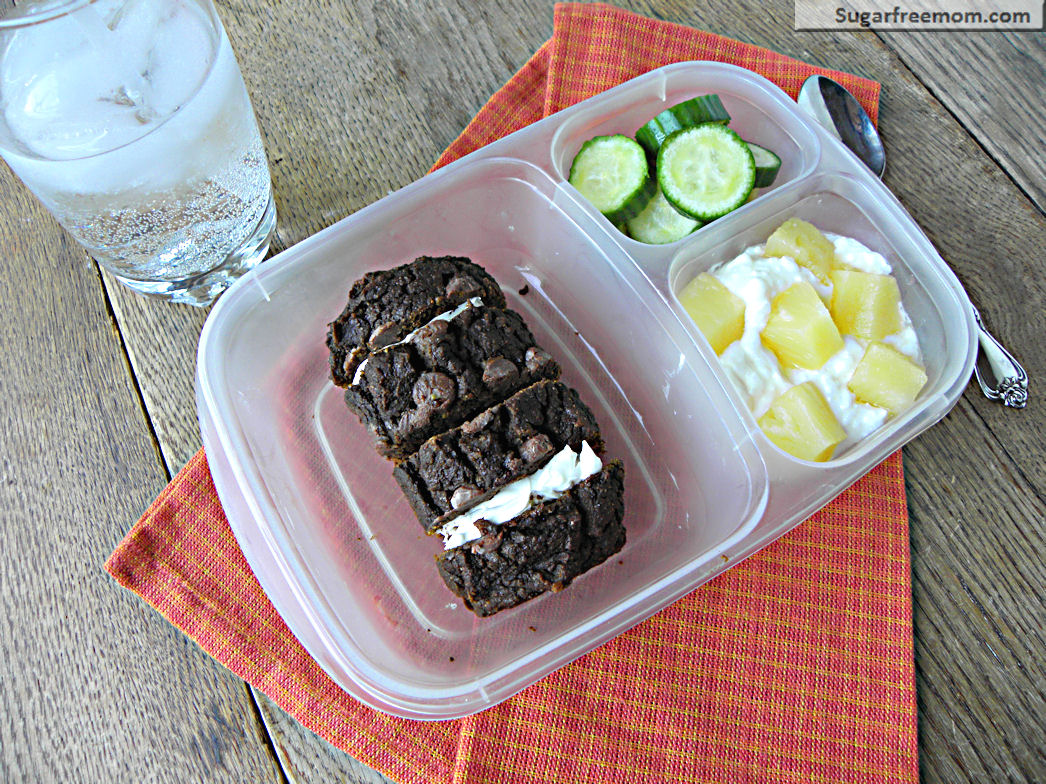 Whole Wheat Pumpkin Bread Sandwich Meal-To-Go
Ingredients
1 serving Mini Whole Wheat Pumpkin Bread
1 Laughing Cow Lite Cream Cheese wedge
½ cup cottage cheese, lite
½ cup pineapple chunks
1 cup sliced cucumber
Nutrition Info
Calories for entire meal-to-go: 364* Fat: 14g* Cholesterol: 58mg* Sodium: 513mg* Carbs: 43g* Fiber: 7g* Sugars: 20g* Protein: 23g* Points+: 9*
Other Meal-To-Go recipes you might like: