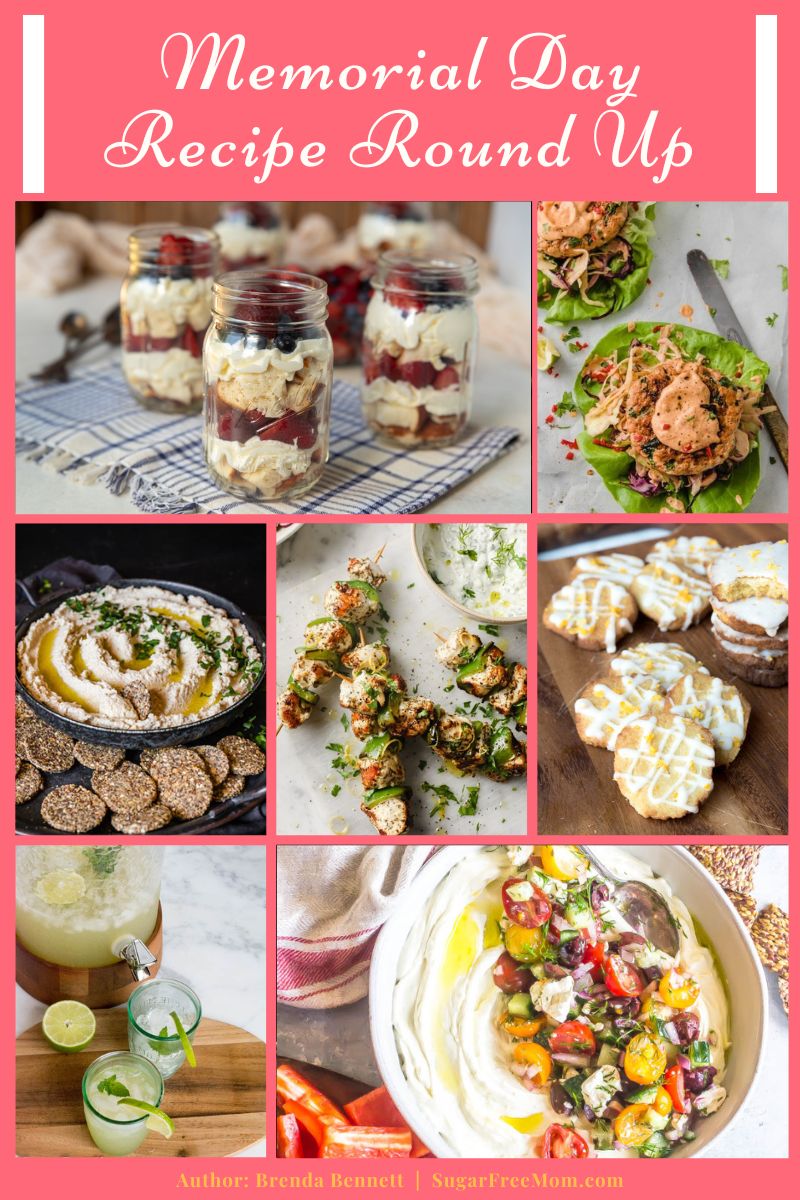 The unofficial start of summer is Memorial day weekend! We've got you covered with all the low-carb recipes for your backyard barbecue! Healthy recipes for the whole family whether you're on a keto diet, low carb diet or just looking to reduce your sugar and carb intake!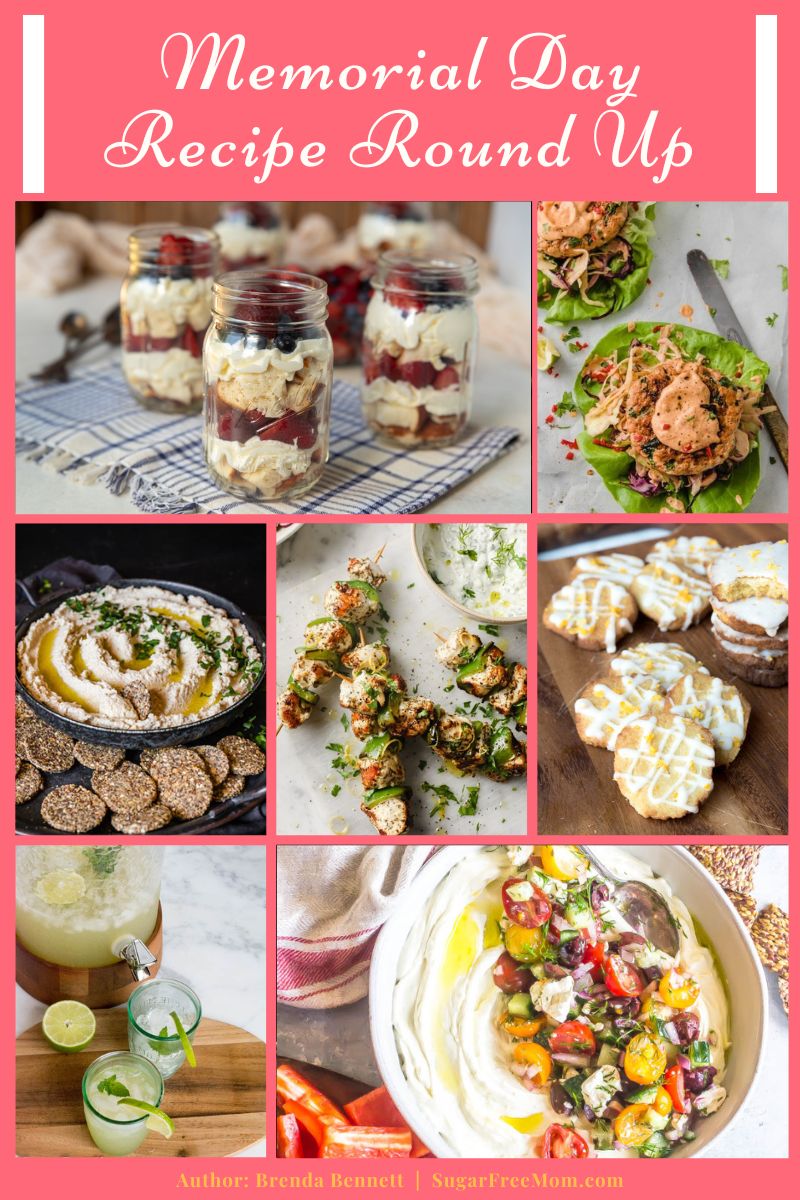 Our recipe round up for our Memorial Day Menu includes refreshing beverages, low-carb appetizers, main dishes, low-carb side dishes, and of course keto dessert recipes!
Even when on a ketogenic diet you can enjoy some good food that won't spike your blood sugar to help you stay in ketosis.
Healthy Memorial Day Recipes
Refreshing Beverages for a Hot Summer Day! These delicious recipes are all sugar free, low carb and keto friendly! They are all easy recipes as well!
Sugar Free Copycat Starbuck's Cool Lime Refresher has just 16 calories per serving and no sugar added making this a perfect option to quench your thirst!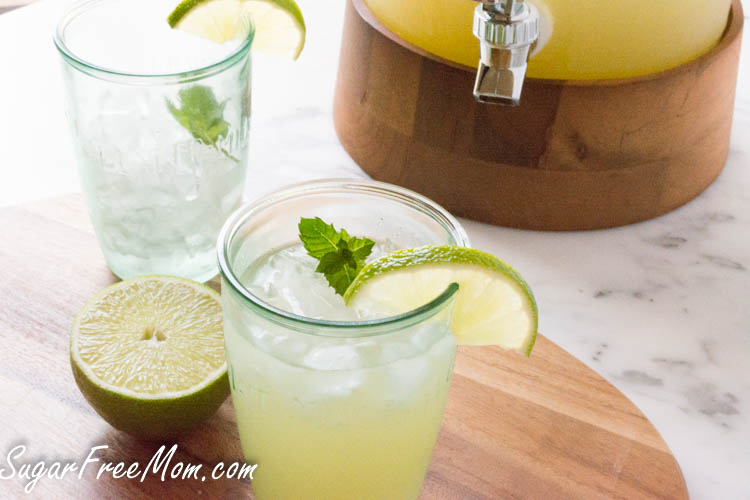 ​This Homemade Keto Electrolyte Drink is a fantastic way to get in vitamins and minerals with simple ingredients and you can control the sweetness using your favorite sugar free sweetener. It also costs a lot less to make at home than buying store bought electrolyte drinks.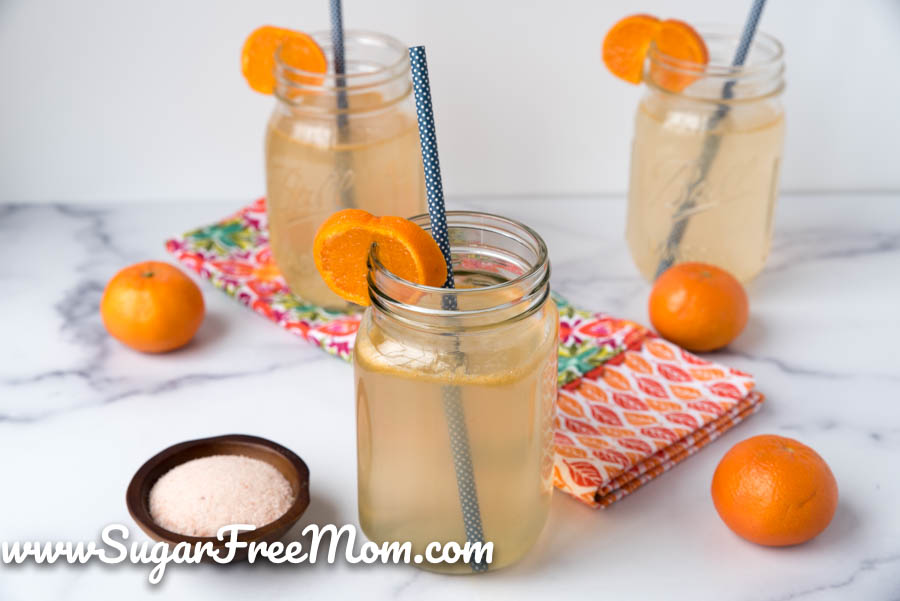 Sparkling Sugar-Free Basil Lemonade is a wonderful refreshing simple recipe for the summer season made completely sugar-free!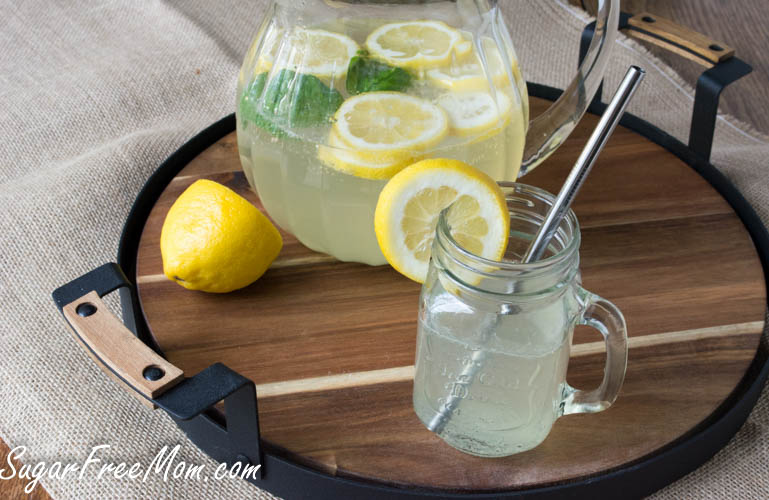 This Copycat Chick-Fil-A Frozen Lemonade is just 2 grams of carbs per serving! Super simple ingredients that create an amazing sugar free, low carb recipe sure to hit the spot on a hot summer day!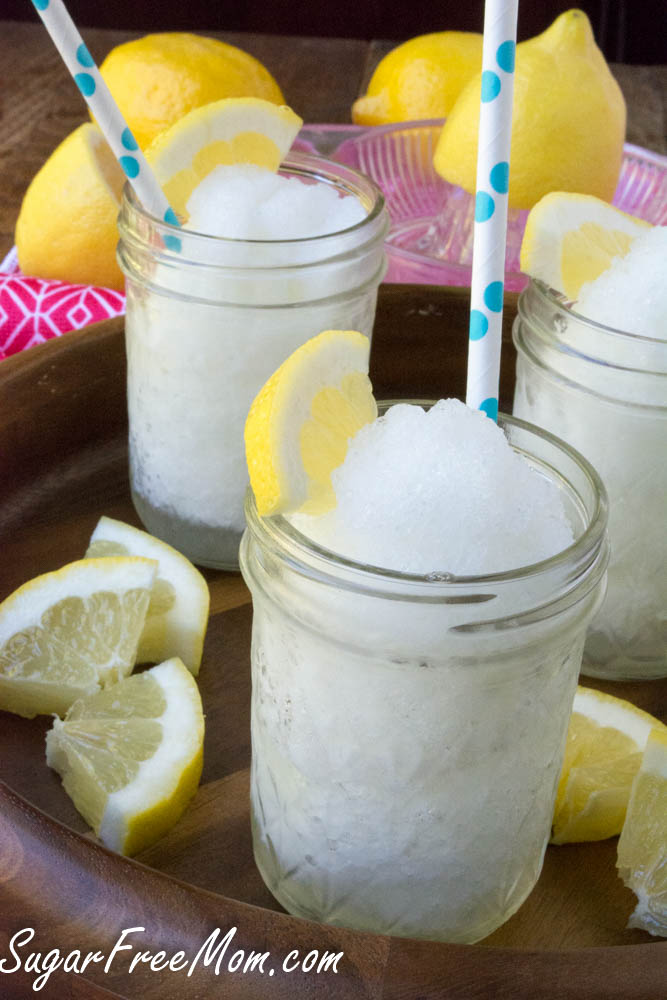 With just 3 ingredients you can WOW your kids and friends with this tasty cool, summer treat!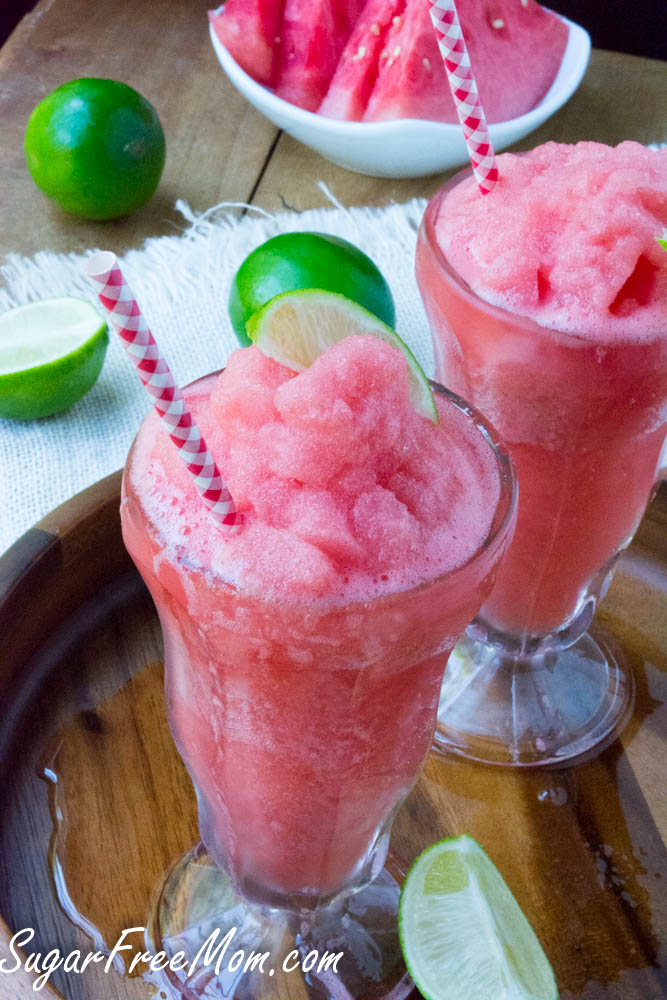 Low Carb Appetizers
It's not easy to please your entire family all the time, but with these appetizers, you surely will! All are favorite recipes of my picky family!
Sugar Free Sweet & Spicy Bacon Wrapped Chicken Bites! A low carb, keto, easy, finger food healthy appetizer for any party! One serving has 0 net carbs! Oven and Air Fryer Directions Provided.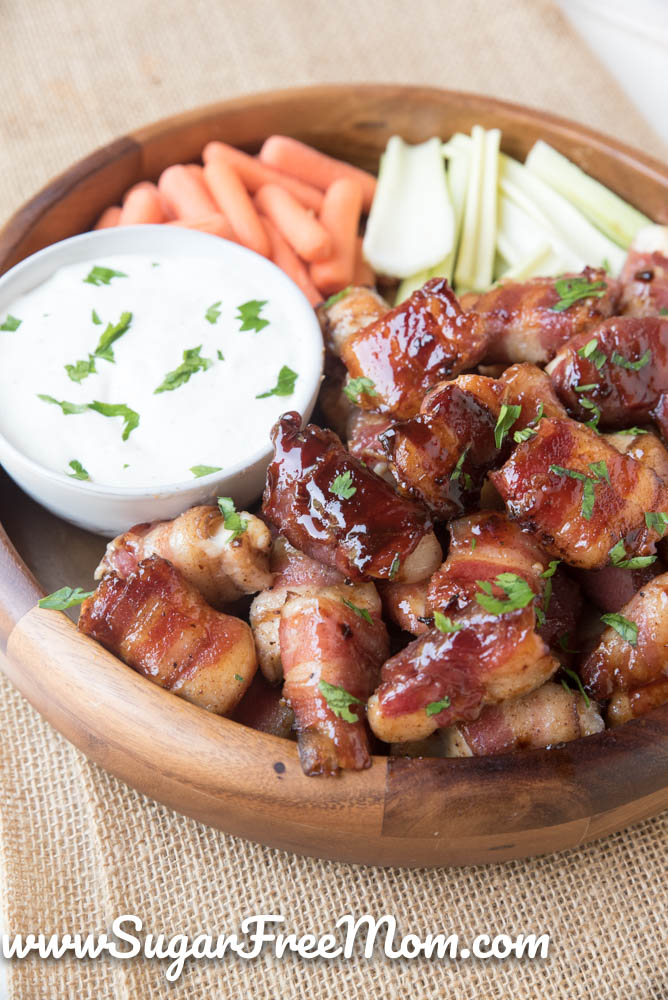 This Creamy Keto Greek Feta Dip is a quick recipe combining extra virgin olive oil with cream cheese, sour cream, feta cheese and topped with fresh herbs and fresh vegetables.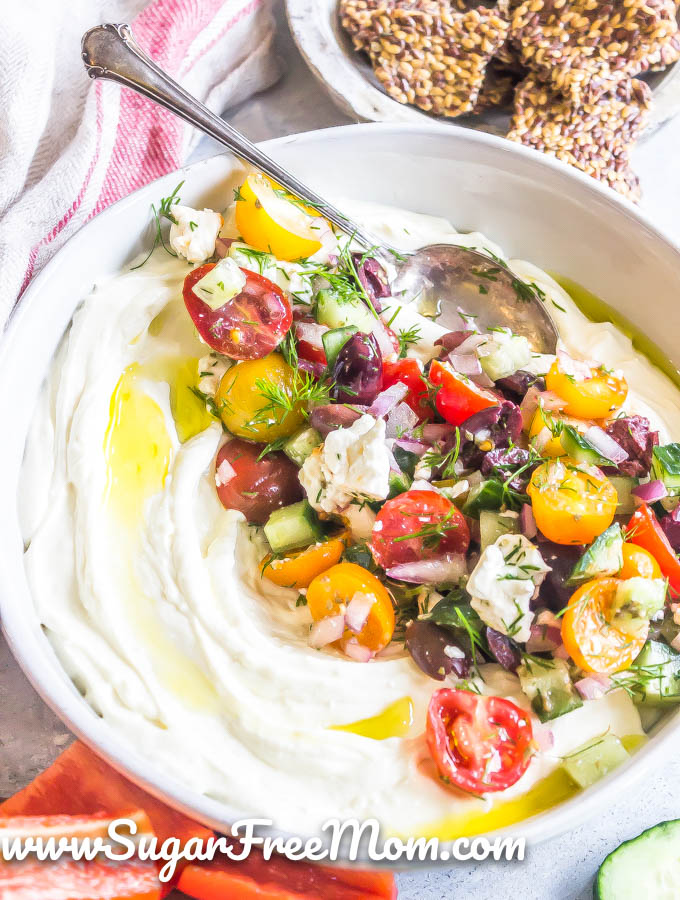 Swapping the standard high carb chickpea for cauliflower is the perfect solution to make a keto hummus. Both of their textures once cooked and mashed are quite similar and no one will notice the difference because there is a still a ton of flavor!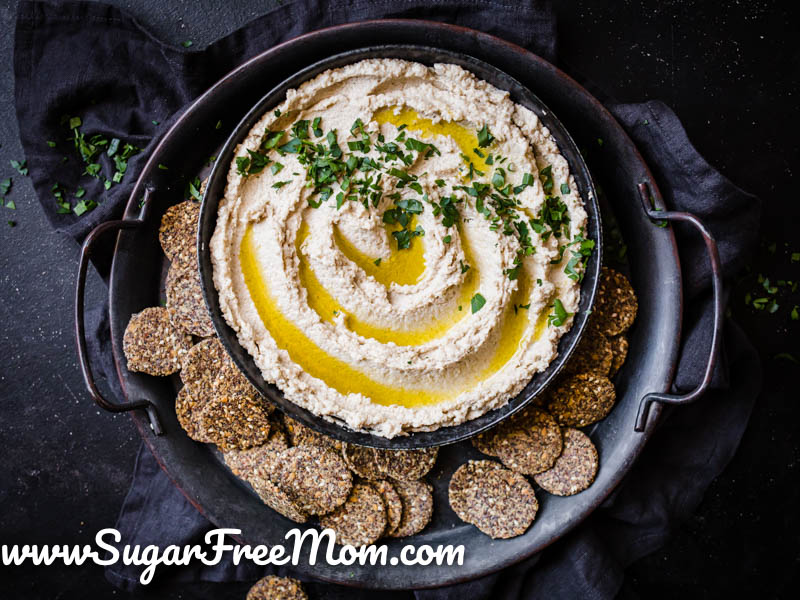 These Paleo Keto Crackers are made with nuts and seeds and perfect for a low carb option charcuterie board.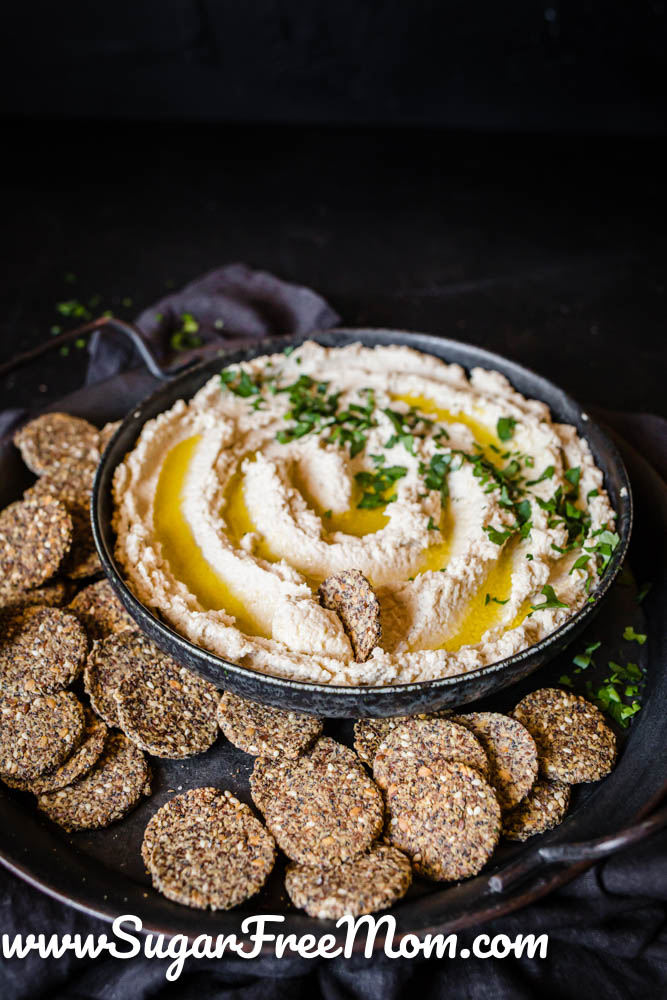 This is another creative way to keeping it simple on the keto or low-carb diet. Just another way to show your family and friends that eating keto isn't crazy, doesn't deprive and is actually quite satisfying than any other way of eating.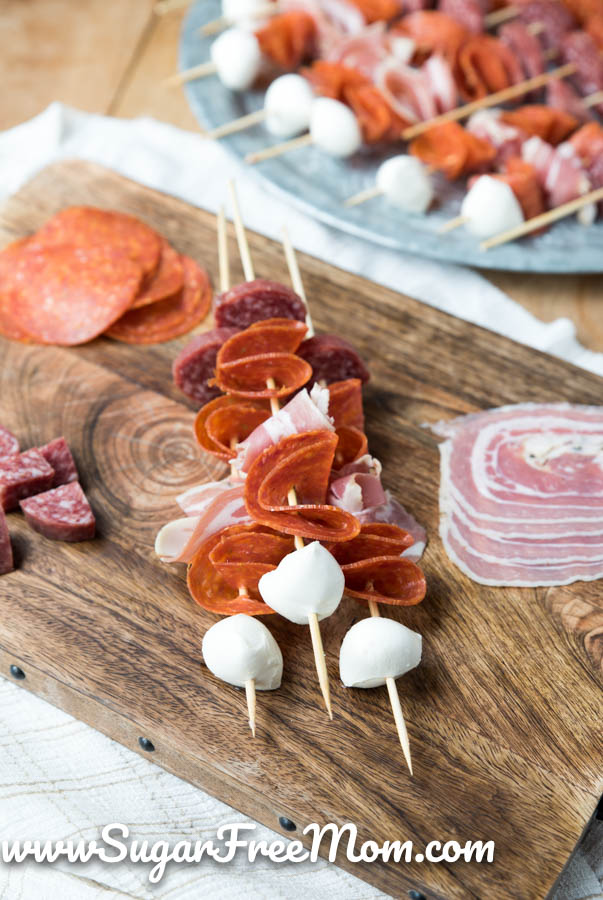 Cheesy Low Carb Keto Sweet Pepper Poppers are a perfect finger food dish for a party or football game watching! Just 7 ingredients and 1 net carb per pepper!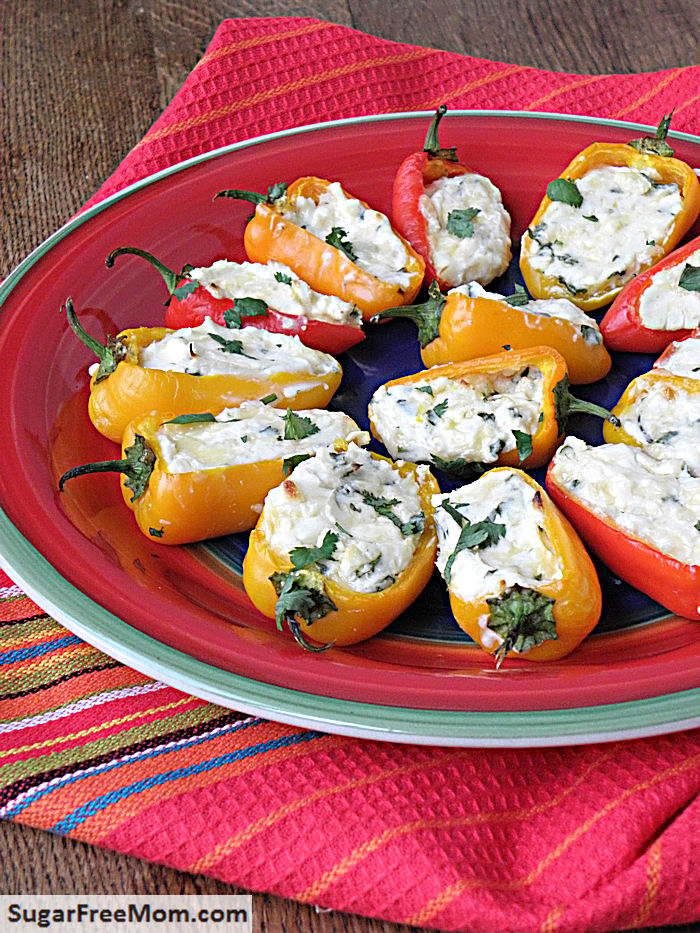 Next up for our Memorial Day recipe roundup is low-carb meals as the main dish attraction for your holiday weekend!
This easy keto chicken kebab recipe can be grilled or made in the oven and is served with a luscious tzatziki sauce and low carb fresh summer salad for a perfect family friendly easy low-carb meal!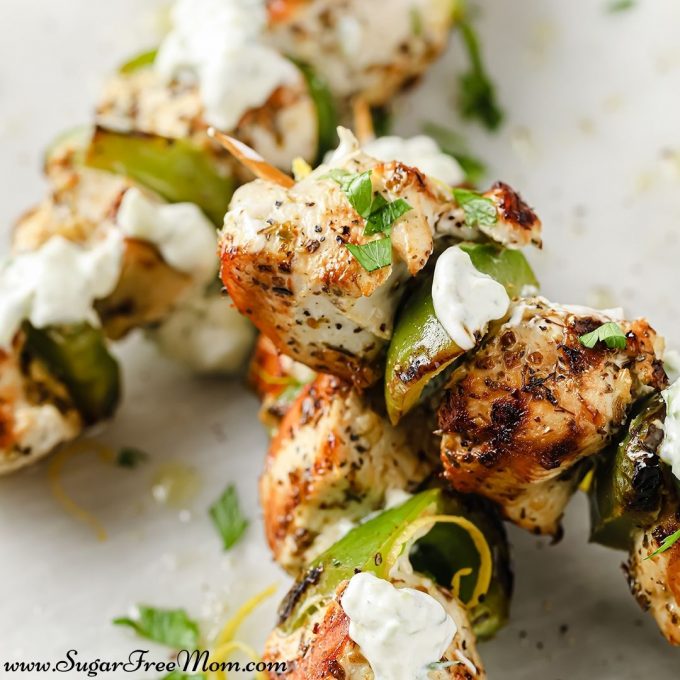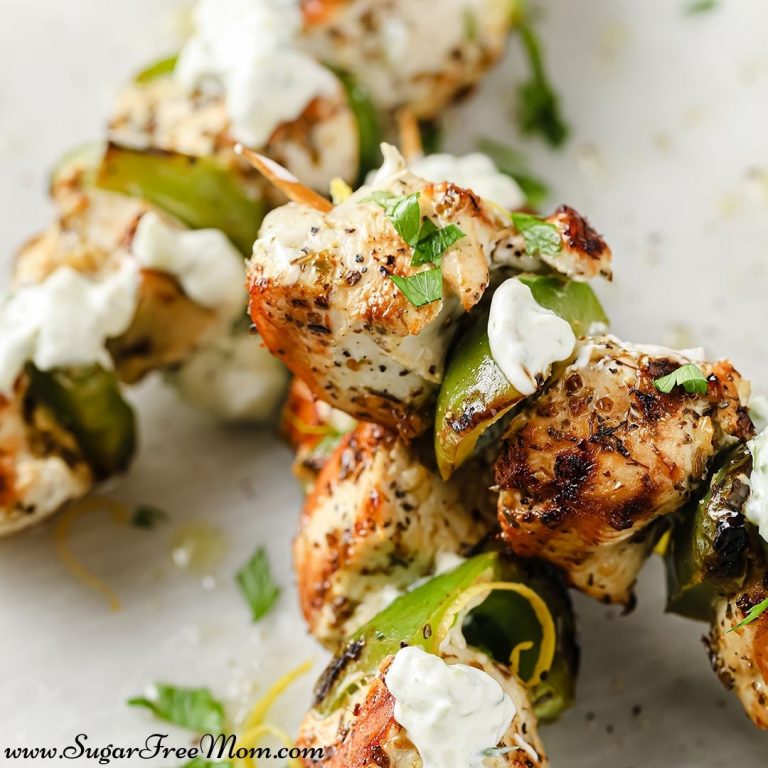 Grilled Pesto Shrimp Skewers are the easiest and tastiest of shrimp recipes perfect for BBQ party!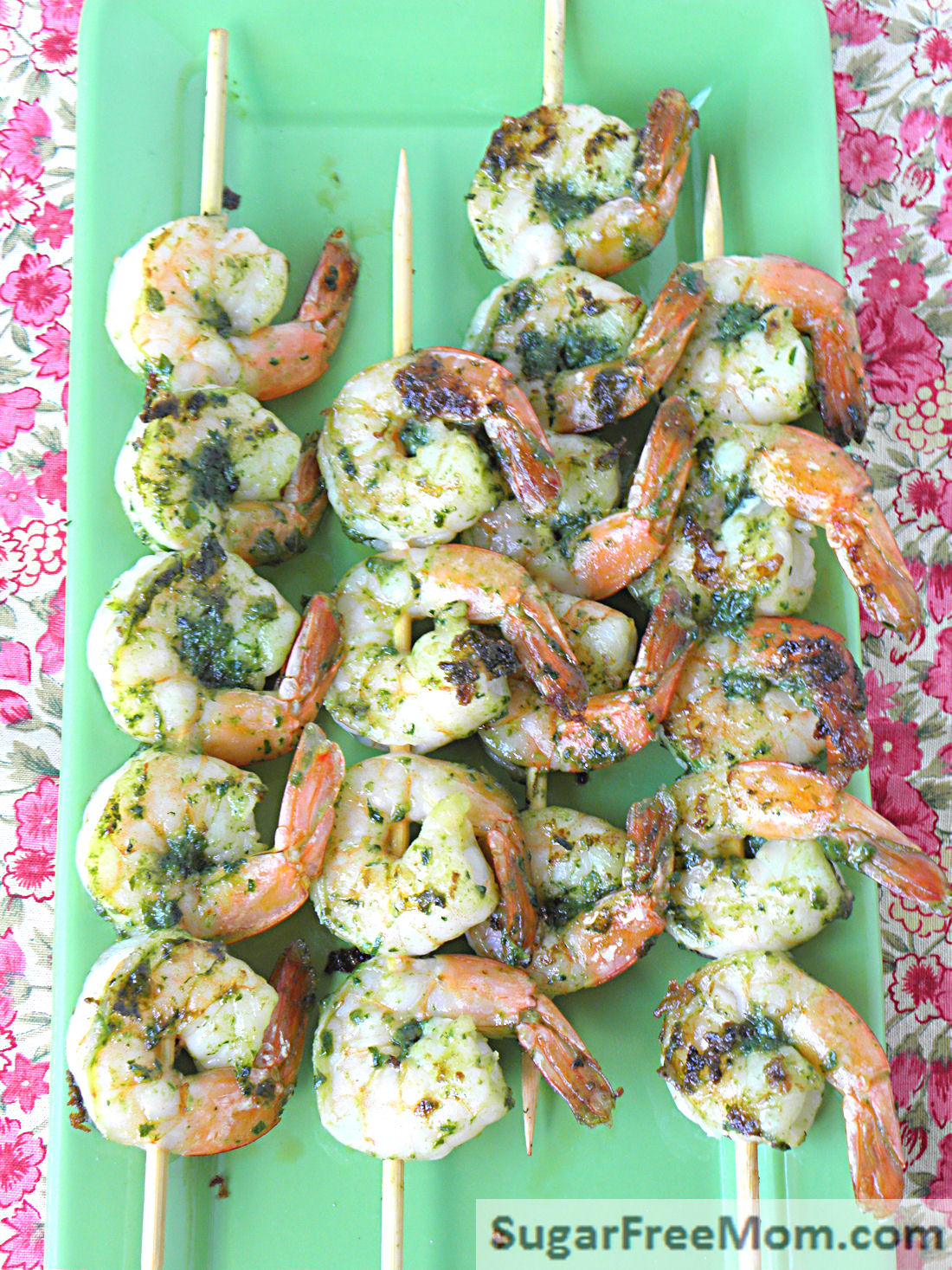 These beefy burgers are a great way to sneak in zucchini without the family realizing it. They all said they loved the flavor so for 3 picky kids and one picky hubby I'd say that's a win!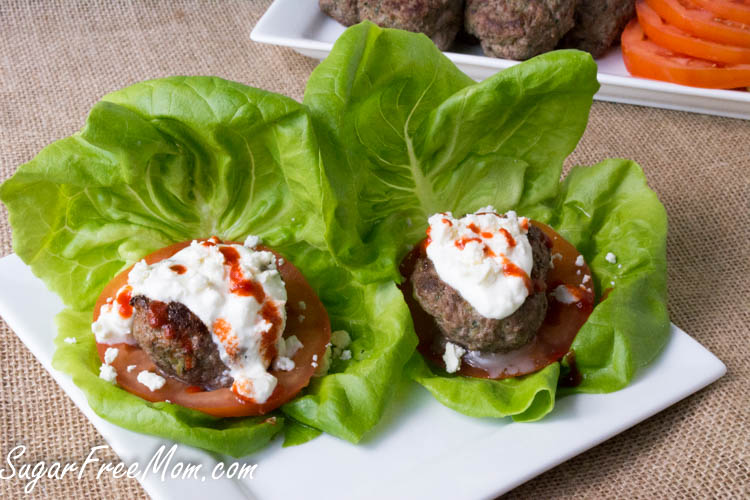 When you're just wanting to enjoy a burger but want a little change to your traditional burger game, these chicken burgers will fit the bill. Completely satisfying using delicious, dark meat chicken thighs and full of spicy fresh flavors!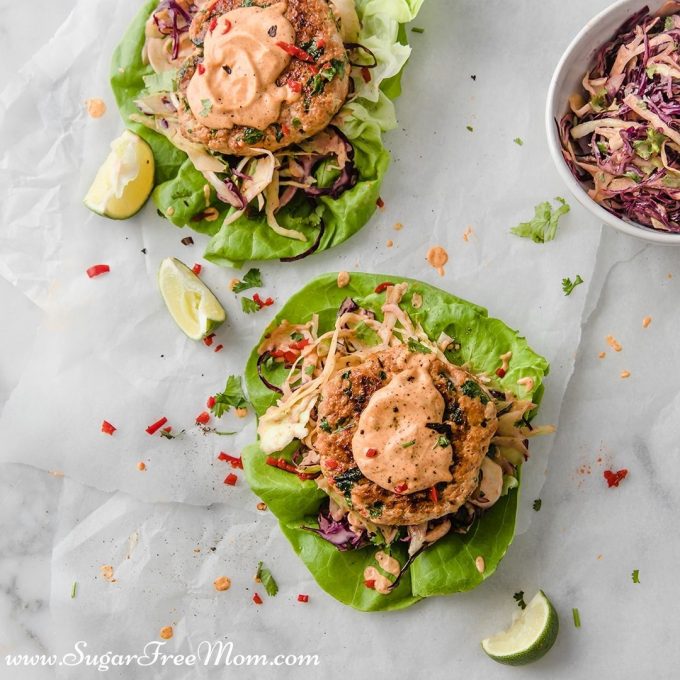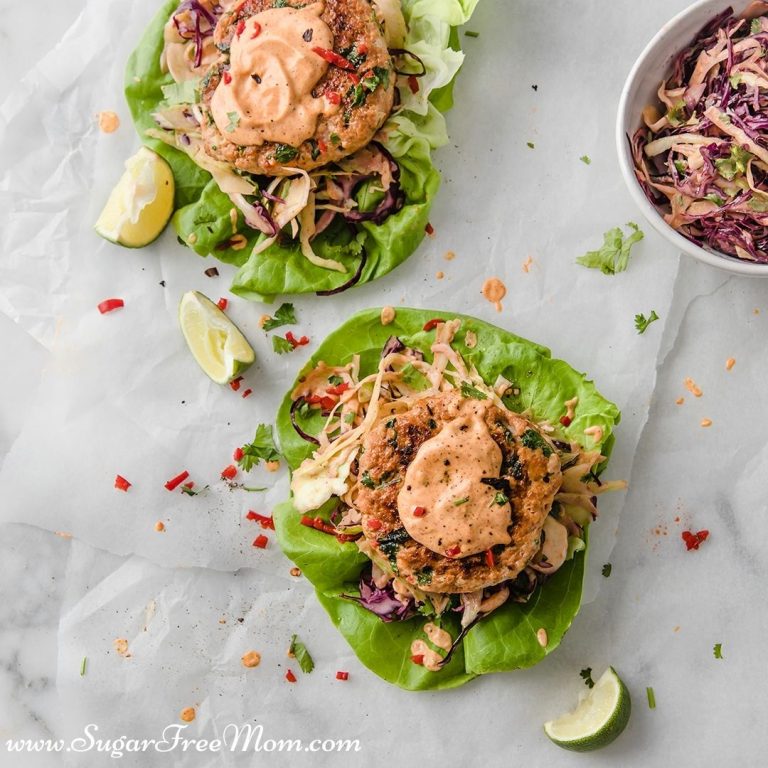 These Low Carb Poblano Pork Burgers with Jalapeno Ailoli are the perfect grilling food for your Memorial Day BBQ!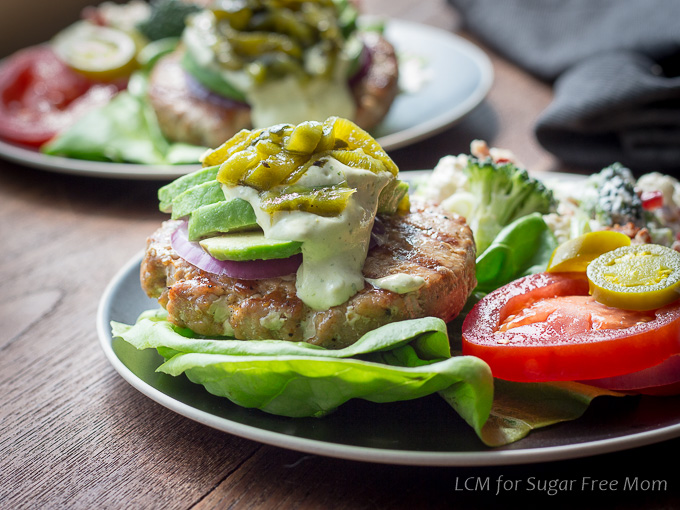 This fresh lime juice marinade can be soaked over the chicken breasts for just 30 minutes or overnight in the fridge for up to 8 hours. Either way you are sure to have a flavorful and delicious grilled chicken.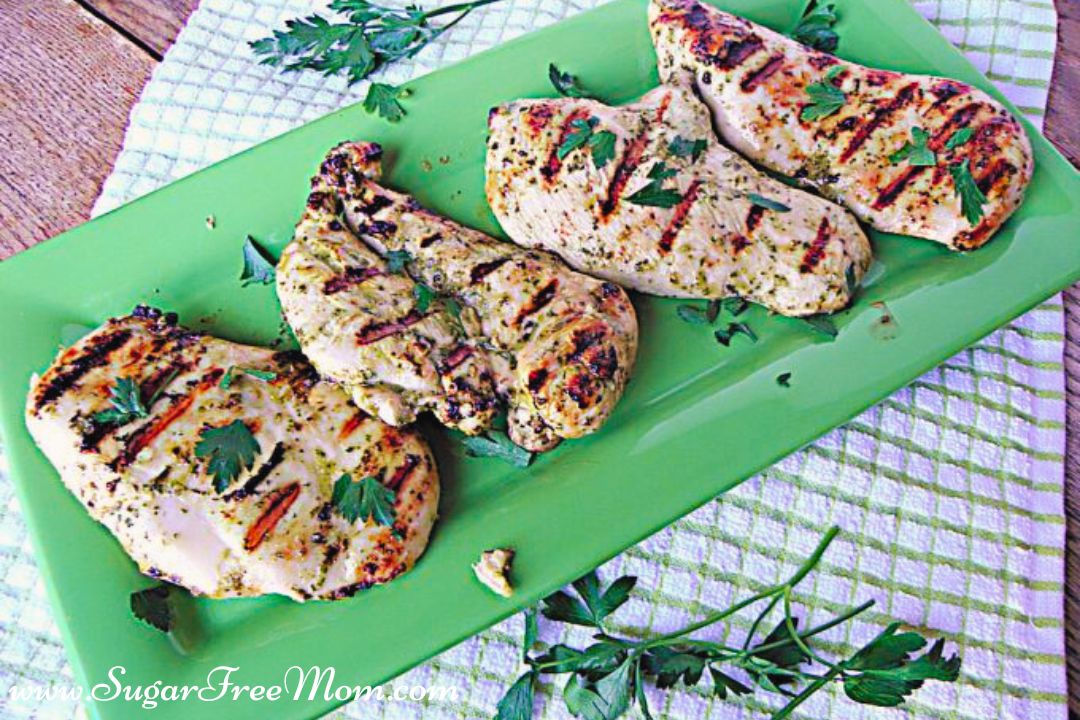 Low Carb Sides
Making hot dogs this long weekend? if so try these keto hot dog buns!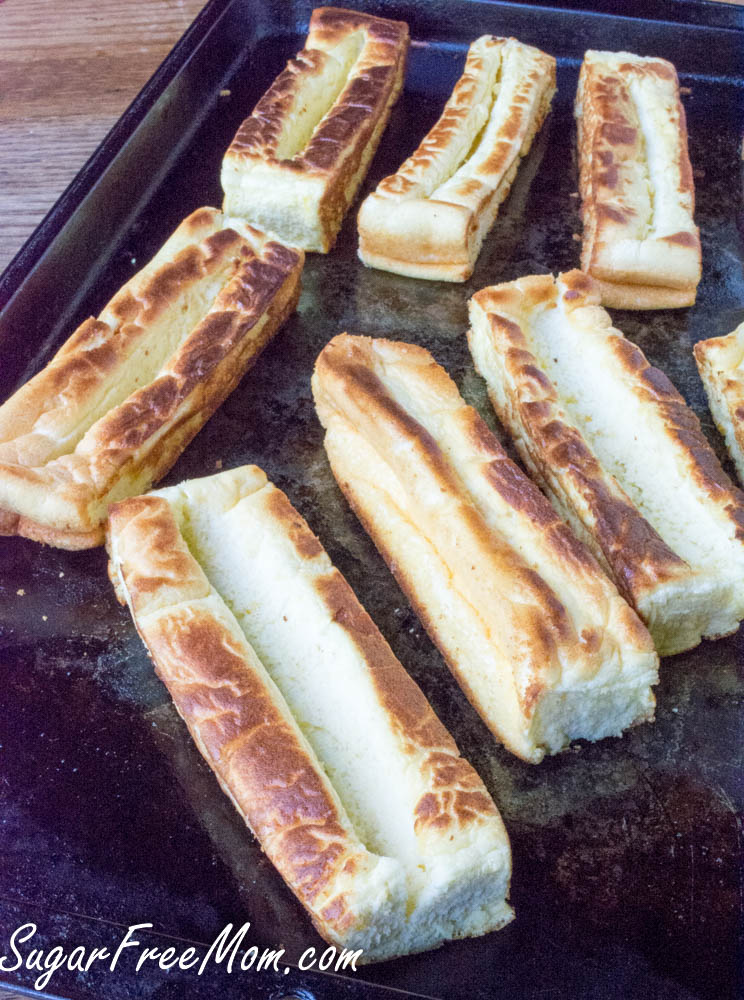 Need Burger Buns? I've got a low-carb option for you!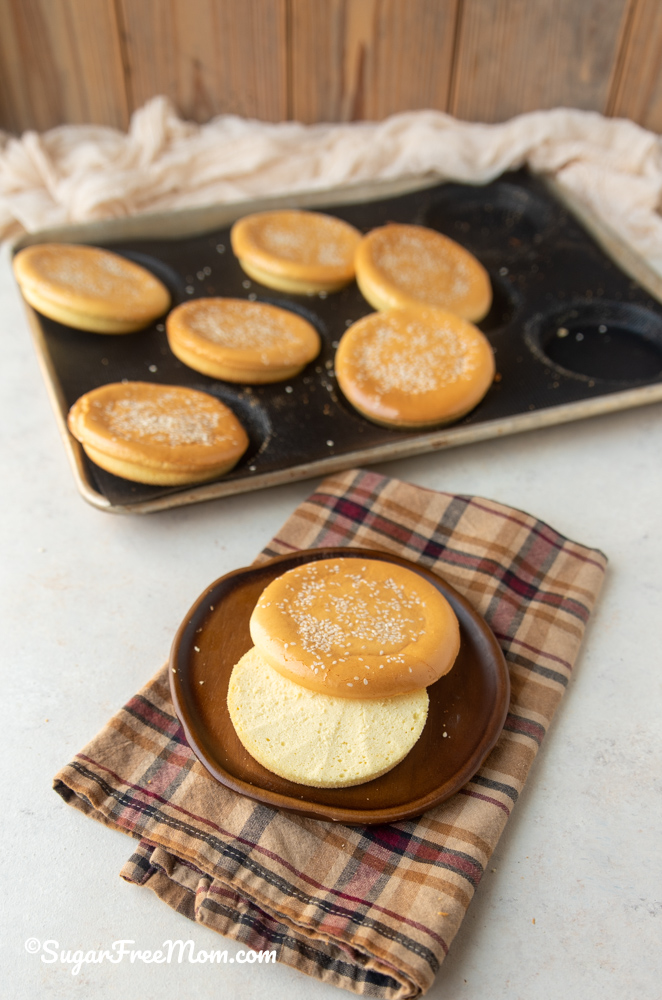 ​This Keto Italian Pasta Salad is filled with fresh flavors, but without all the carbs of a traditional pasta salad.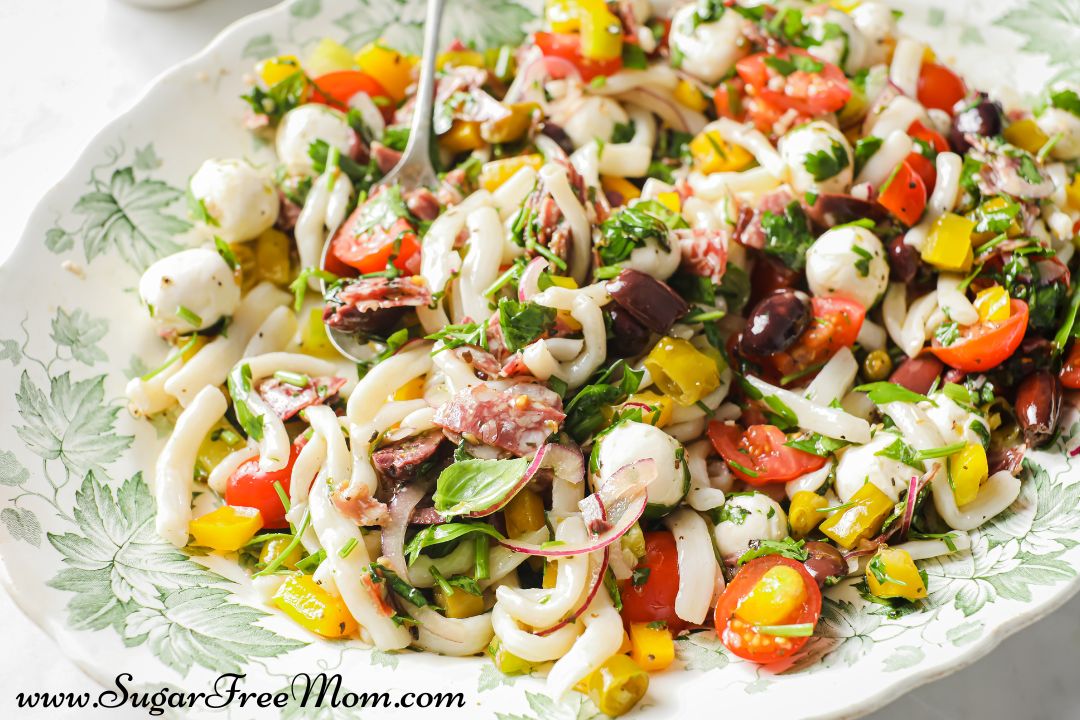 This Low Carb avocado cucumber tomato salad is so easy to make and perfect for warm summer days! It's gluten free, grain free, creamy and delicious! Paleo too, the cheese is optional!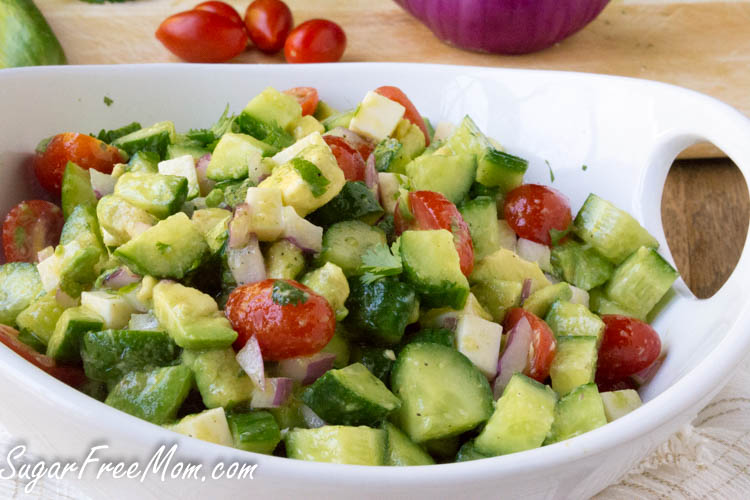 Who doesn't love a good antipasto platter in the warm months of the year. Simple and easy to entertain friends, just loading up a ton of keto friendly foods like dried meats, cheese crips, nuts, cheeses, pickles, olives, etc. Summer for me is all about easy entertaining recipes, simple tasty sides and practically no oven cooking if I can get away with it.
That is not the case in this recipe, sorry! The good news though is this salad is out of this world!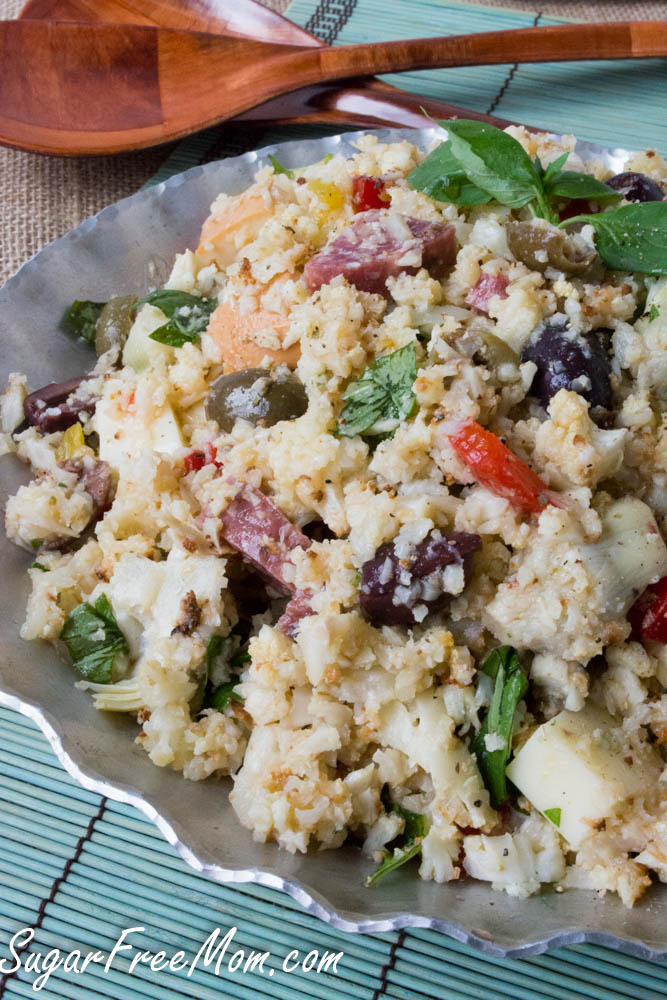 ​This low carb salad made with fresh broccoli, delicious red onions and a few simple ingredients is fantastic for BBQs, potlucks and family gatherings because of the easy meal prep to make it ahead.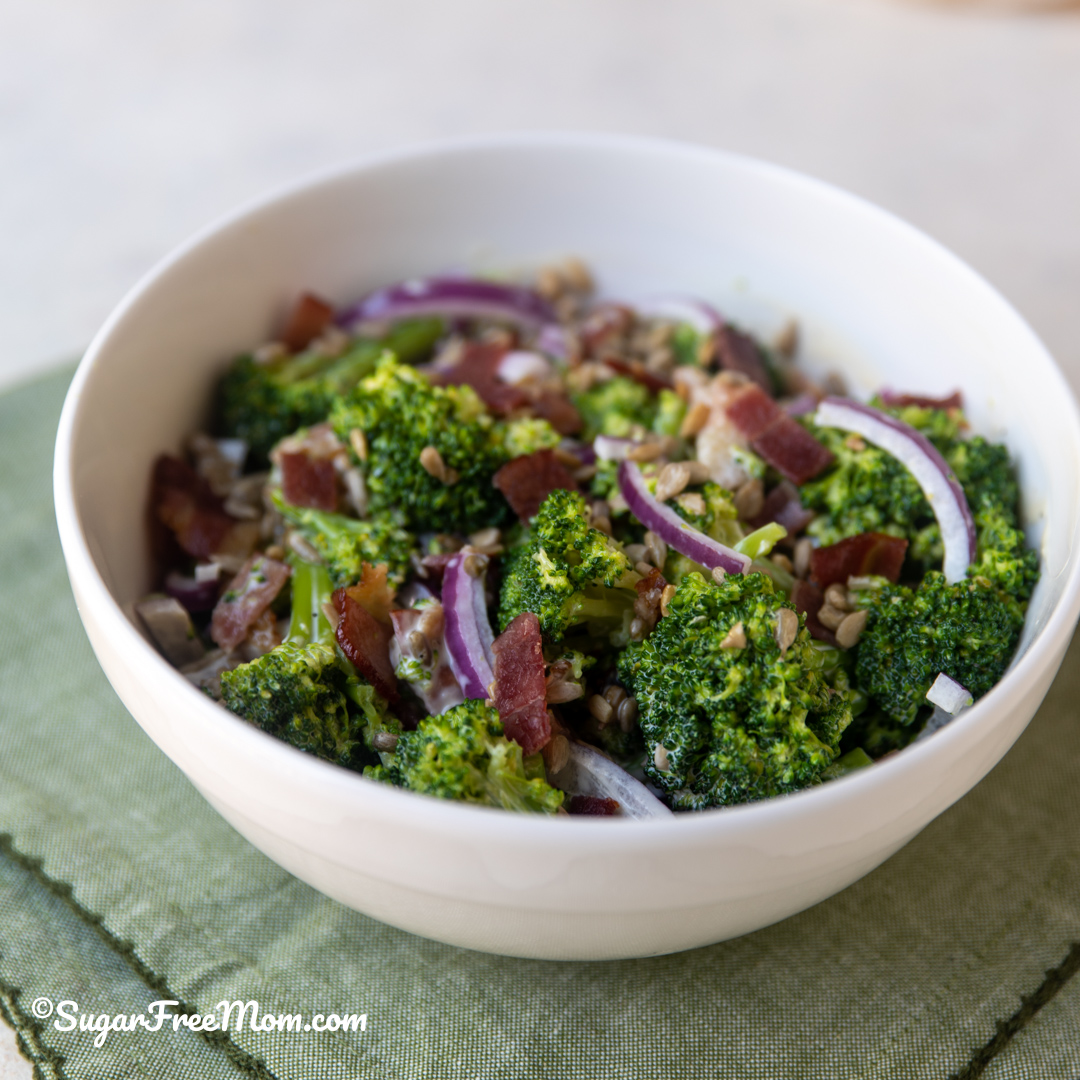 This Mock Potato Salad is Low Carb, Keto, gluten free, paleo and made with cauliflower and a tasty dressing that is as close to traditional potato salad as you can get!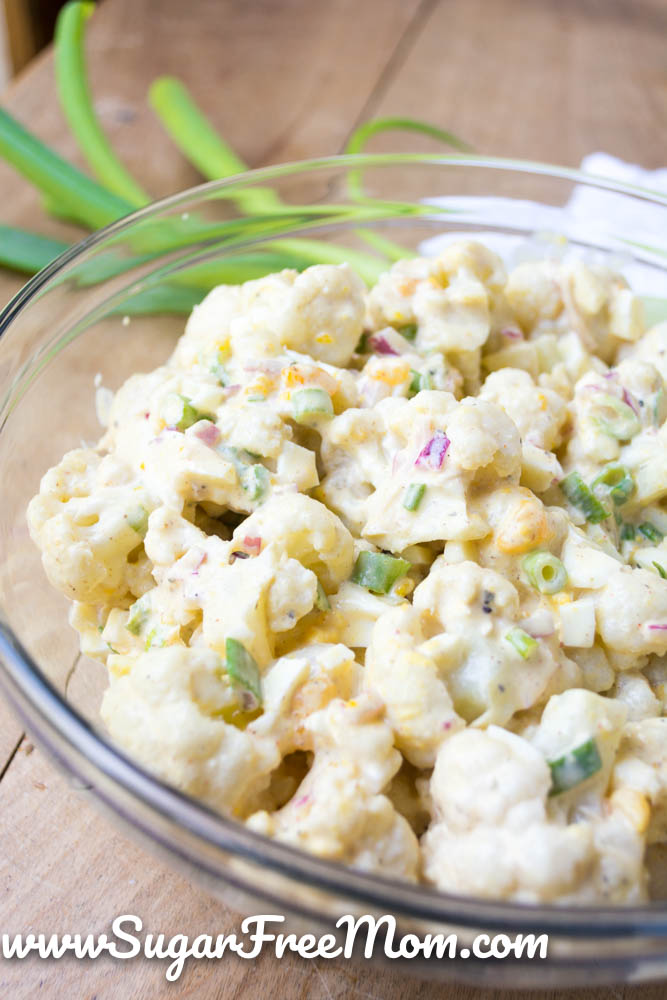 This gorgeous Caprese Fresh Zucchini Noodle Pasta Salad is keto, gluten free, low carb and simple with just 4 ingredients and a delicious dressing.
If you're looking for a super tasty easy salad to pair with your low-carb dinner, this Easy Arugula Avocado Salad is perfect.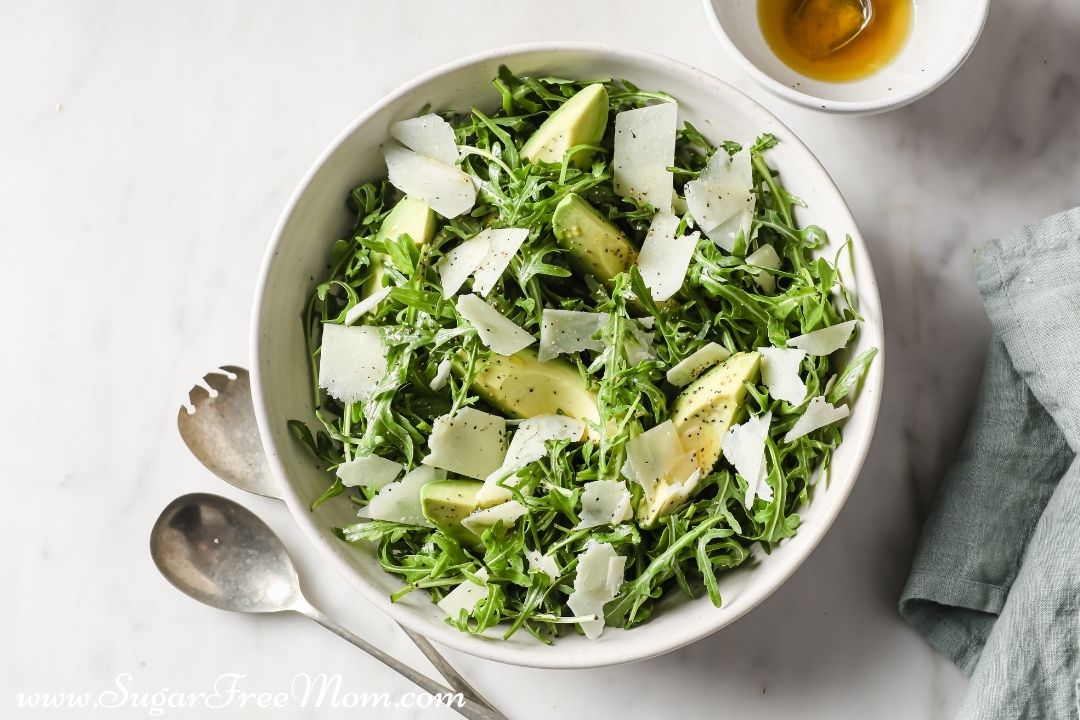 Cheesy Bacon Hasselback Zucchini made on the grill, in the oven or air fryer, either way it's a crowd pleasing easy recipe! Keto, Low Carb, Gluten Free, Crowd Pleaser healthy side dish! Just 1 g net carbs!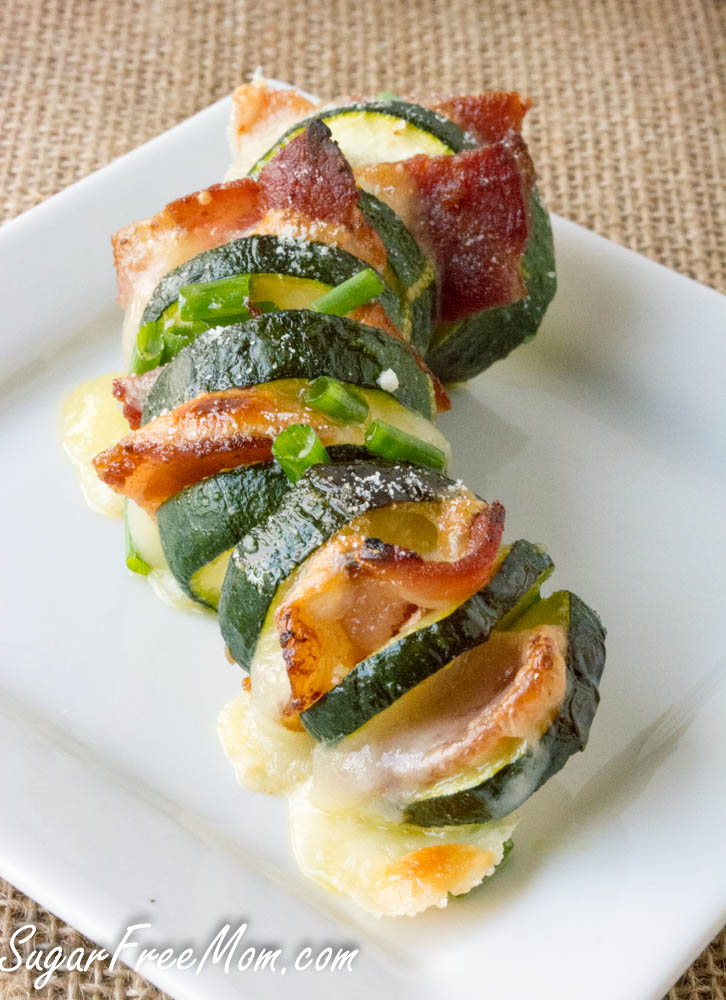 Low Carb Keto Desserts
Now is the perfect time to try some new keto desserts! You are also in the right place if you need nut free options since my youngest son has a tree nut allergy I don't often use almond flour in many recipes. I use alternatives like sunflower seed flour, sesame flour and coconut flour.
​But if you really aren't feeling like putting in any hard work for making any sugar free recipes this holiday, fresh strawberries, blueberries and blackberries are also just as delicious with some sugar free whipped cream!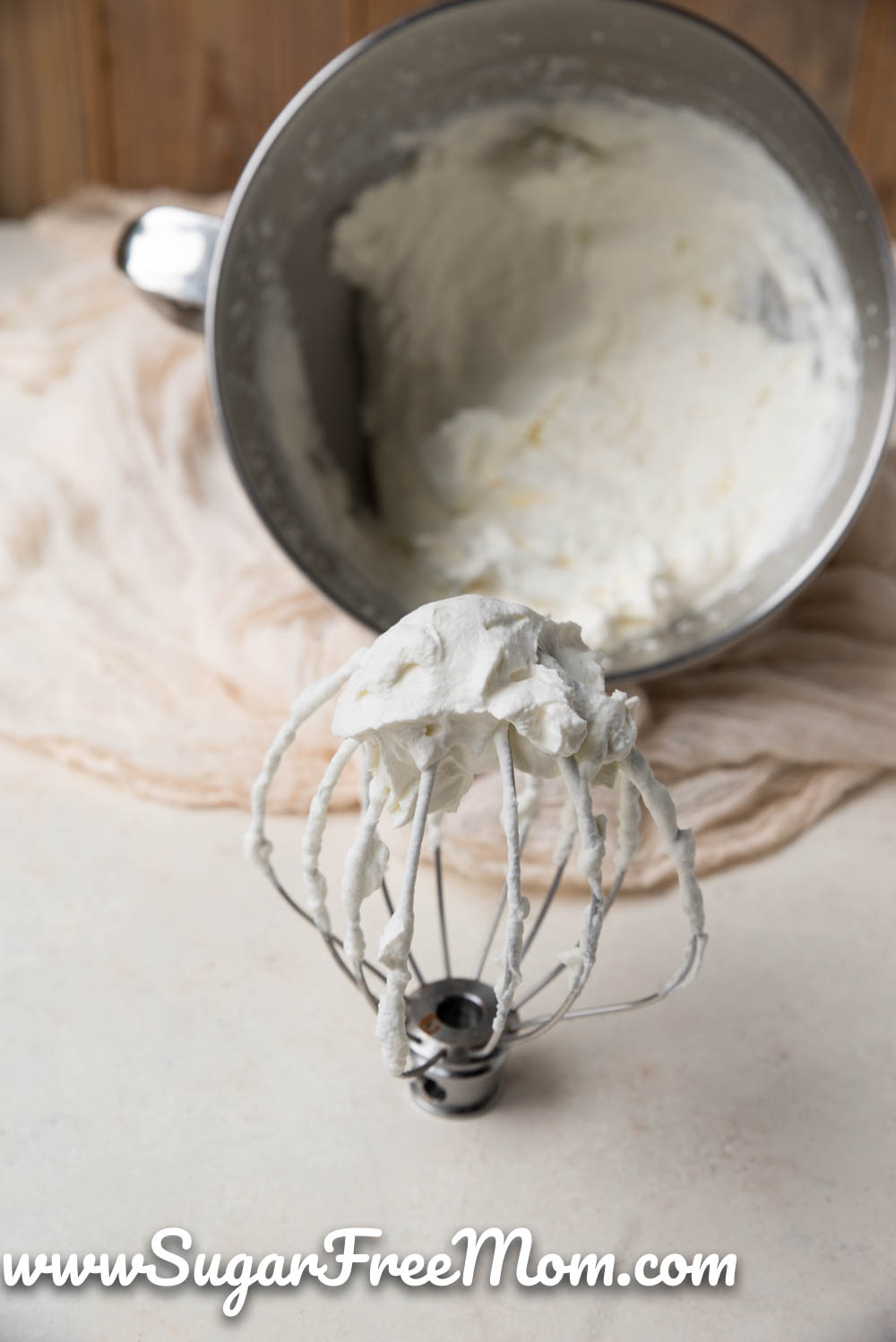 This Easy No Bake Lemon Cheesecake recipe is ready in minutes with just a few simple ingredients and just 4 g net carbs per jar.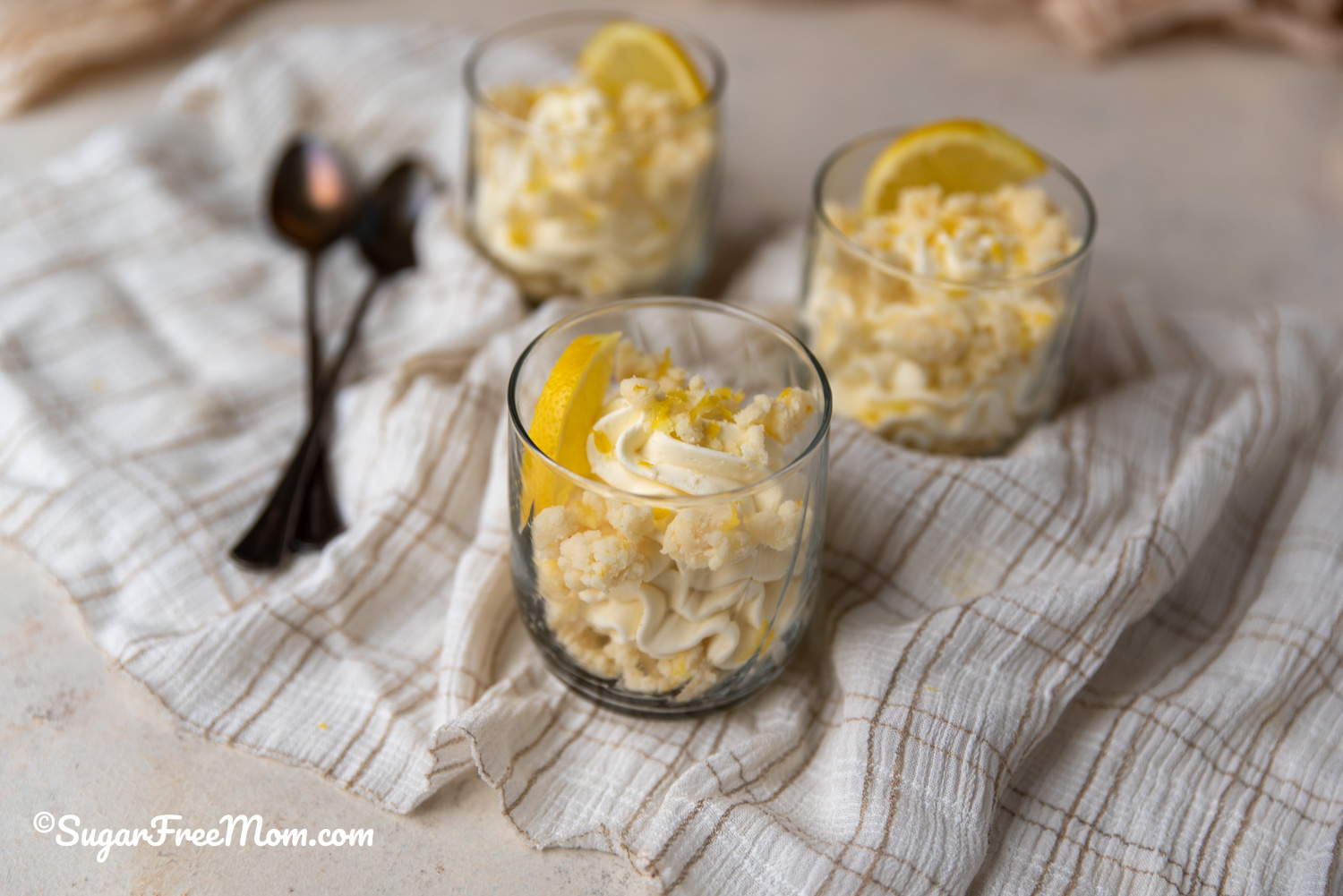 Red, white and blue desserts that are not only low carb, and keto, but delicious, easy recipes for your backyard barbecue is what I live for!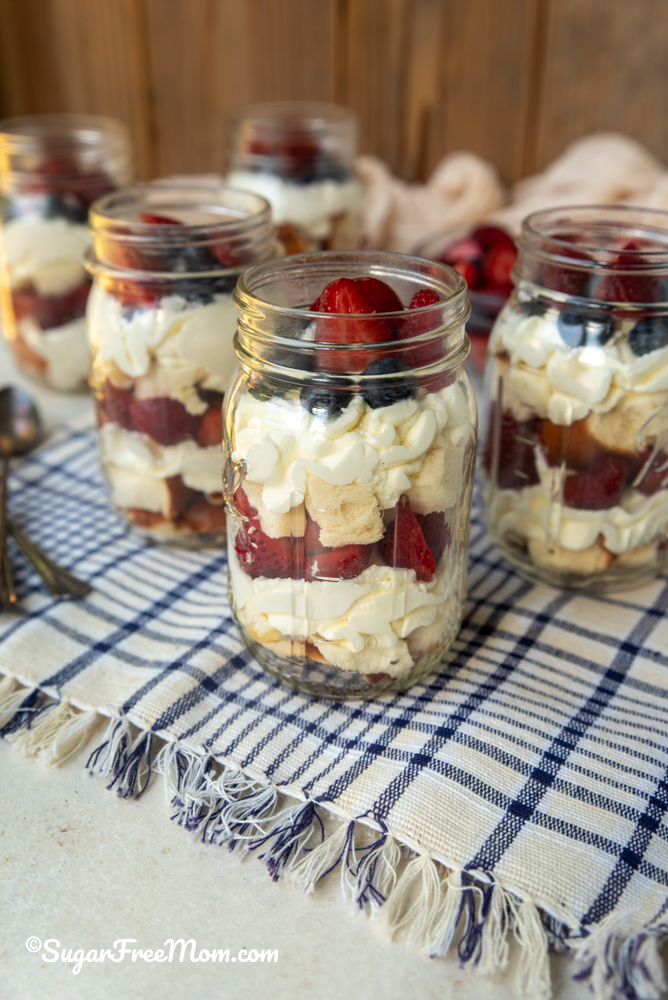 This easy Air Fryer recipe for Sugar Free Lemon Slice and Bake Cookies is perfect for when you just want a small batch of cookies. It's made a gluten-free diet, and nut free without almond flour. Oven directions are also provided.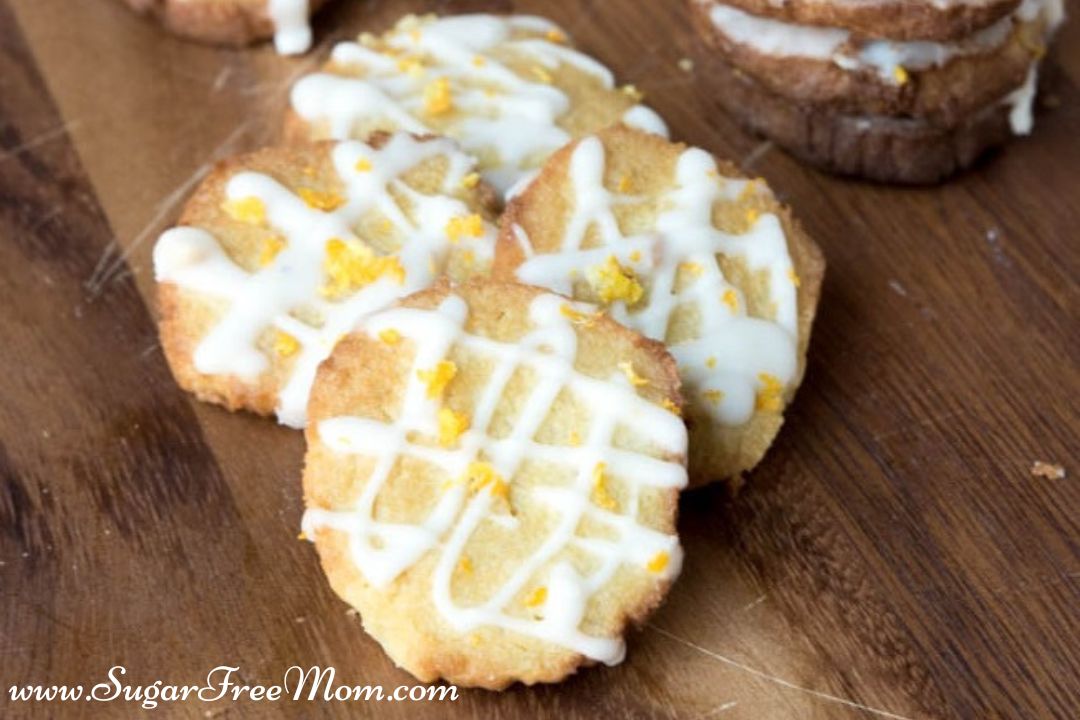 This is a simple no bake dessert that looks like a million bucks to serve for company, yet you can make it in under a half an hour!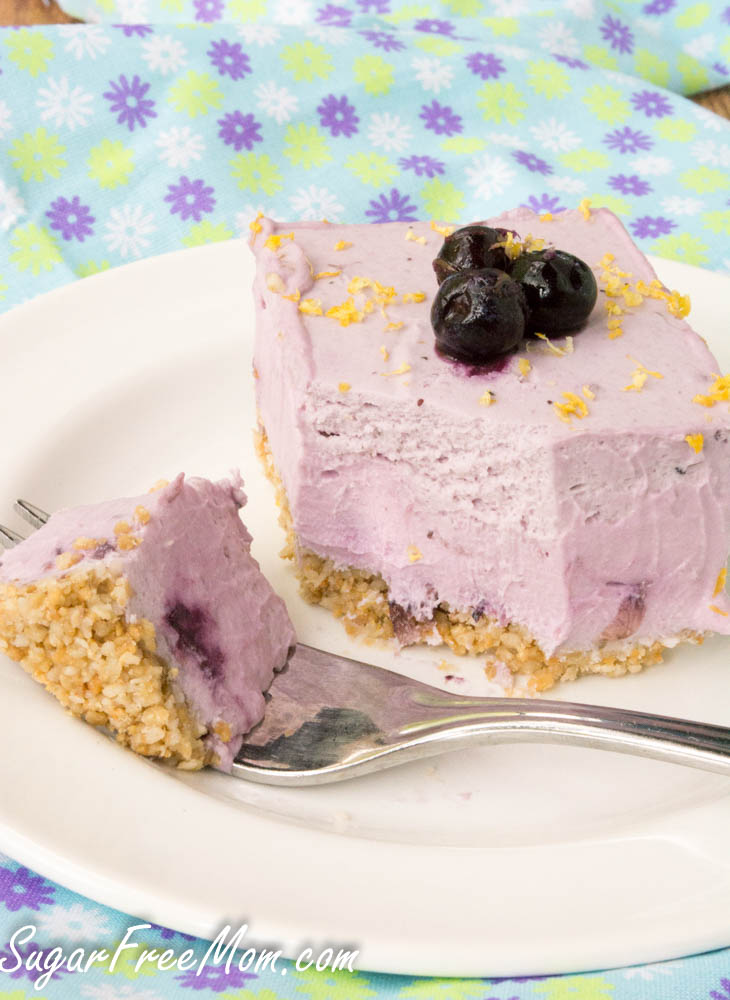 Keto Sugar Free Coconut Lime Bars have a buttery coconut flour crust, and a delicious, tart coconut lime filling. It's a fabulous low-carb dessert!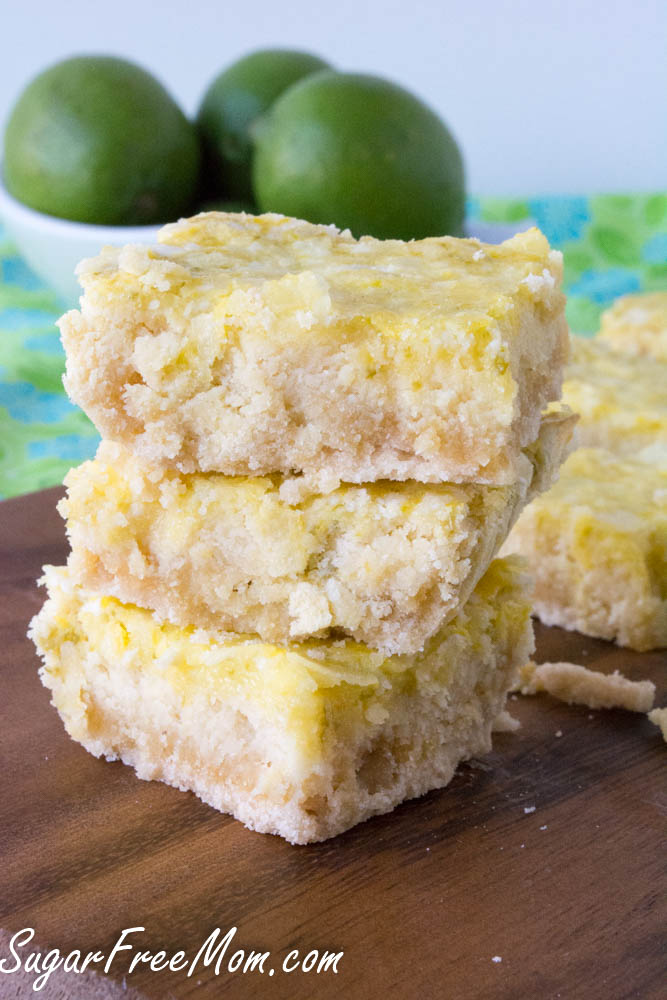 This Low Carb Fruit Pizza is Keto, Gluten Free and Nut Free, Almond flour free! Just 2 net carbs per serving or 4 total carbs.
Happy Memorial Day 2023!