Print Friendly
 Crock Pot Refined Sugar-Free Dairy Free Fudge couldn't be any easier or more delicious!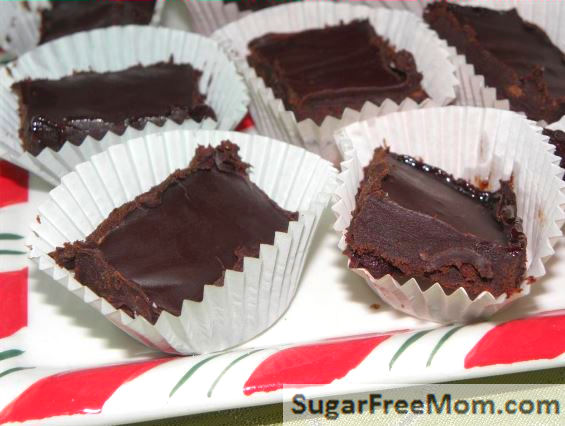 Although I'm not much of a fudge girl, my family loves it! I was inspired to make some after seeing a recipe from Skinny Crock Pot that seemed to be an easy and simple task  and one that wouldn't  involve too much time on my part.
I adapted the original recipe to eliminate honey and make it with Stevia instead. Although its a bit sticky to the touch, it IS delicious and everyone who tried it couldn't believe it was sugar-free and dairy free! Of course you could still use honey but not having tried it that way I can not comment on taste or texture.
It's pretty quick to make as you just add ingredients to the crock and then patiently wait for 2 hours covered, then 1 hour more uncovered. A smaller crock pot, 3 or 4 quart will work better than a larger one.  Total cook and chill time is about 6-7 hours. But if you plan ahead and have the ingredients ready, you could still make this for Christmas or Christmas eve with minimal work on your part.
UPDATE: As of October 2013: I have recently found a sugar-free chocolate chip made with stevia by the brand Lily's. Tastes great, melts wonderfully! Nutrition info reflects using these sugar-free chips.
Crock Pot Refined Sugar-Free Dairy Free Fudge
Nutrition Information
Serving size:

1 piece

Calories:

78
Fat:

5.8g

Saturated fat:

3.7g

Carbohydrates:

10.9g

Sugar:

.1g

Sodium:

1mg

Fiber:

2.7g

Protein:

1.4g
Prep time:
Cook time:
Total time: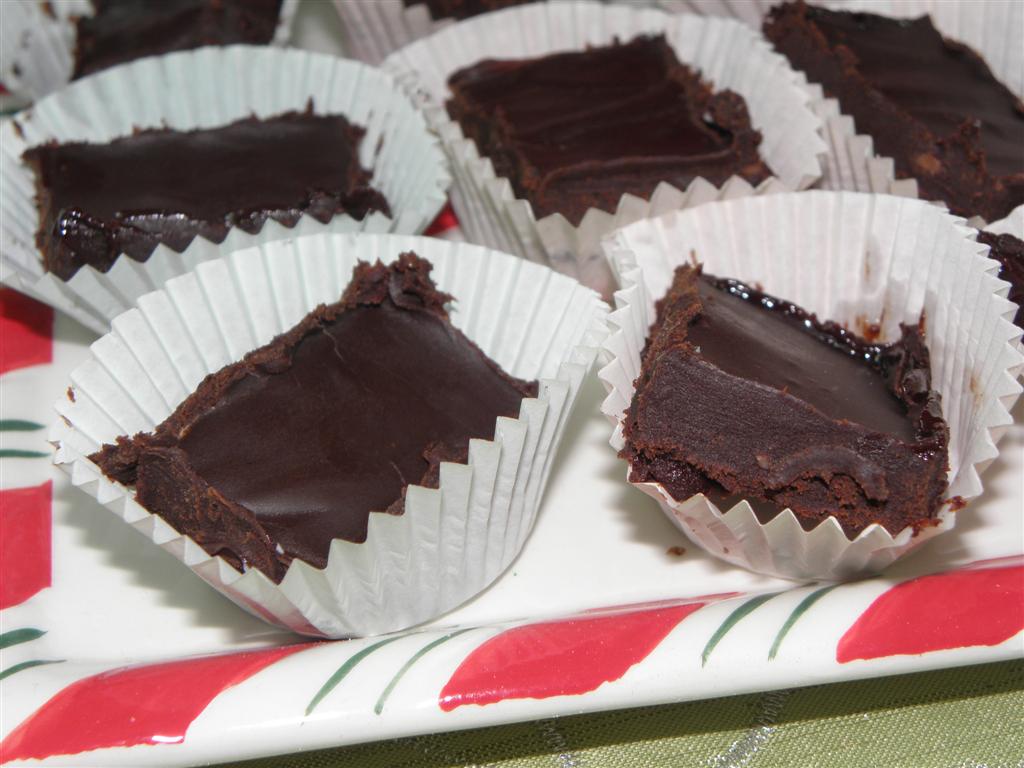 Ingredients
2½ cups dark chocolate chips* (See Note)
⅓ cup coconut milk, canned, mixed well
2 teaspoons liquid stevia or ¼ c. raw honey
a dash of salt
1 tsp. pure vanilla extract
Instructions
Stir coconut milk, chocolate chips, vanilla, stevia (or honey) and salt in a small 3 or 4 quart crock pot.
Cover and cook on low 2 hours.
Uncover, turn off and let sit (no stirring please) for one more hour.
Stir well for 5 -10 minutes until smooth.
Line a one quart casserole dish with parchment paper and pour mixture in.
Cover and refrigerate 3 or 4 hours until firm.
Notes
* If you can't find sugar free or grain sweetened chocolate chips, Enjoy Life is an allergy friendly brand or use chocolate chips that have the highest percentage of cocoa in them.

Weight Watchers Points+: 2*
*Check here to make this into Peppermint fudge.