3 Myths that Don't Work to Curb Sugar Cravings and What to Do Instead, from a Healed Sugar Addict!
I'm a former sugar addict who has found complete freedom from sugar, living a life that is satisfying and sustainable without sugar. I've been sugar free since 2004 and lead a low carb sugar free life style. This is my experience and I'm sure this post will be controversial as anytime someone speaks out against the norm all hell breaks loose. But this is my blog and I'm sharing this in hopes it will help someone else break free from the bondage of sugar addiction.
If you're not interested in watching me passionately share about this on the video, here are the main points in a nutshell.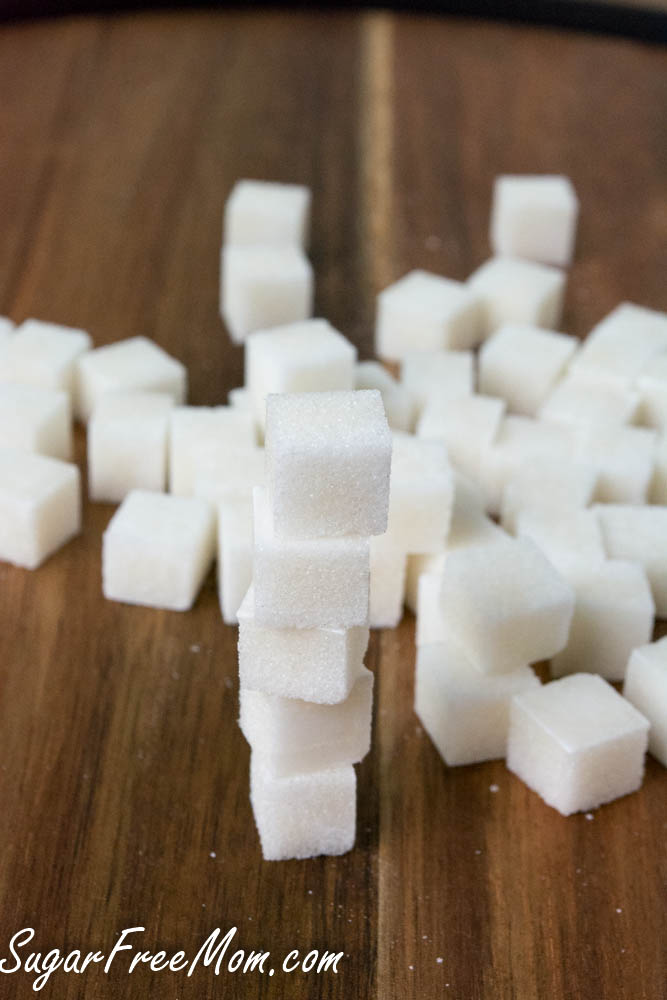 Myth #1 Satisfy your Sweet Tooth with Natural Sugars
Unfortunately if you've been told or have heard this before, it doesn't work when you're truly craving chocolate or carbs. Feeding the craving with sugar only makes you want more of it, at least in my experience. A fruit isn't going to help me when all I want is a donut or potato chips or chocolate. Choosing instead a healthy fat will work to curb that craving. Fat is satiating and really does help satisfy.
Some Quick and Easy ideas:

Sugar Free Peanut Butter Chocolate Mug Cake
Myth #2 Give in Just a "Little" to What You're Craving
Again feeding a sugar addiction only makes it worse. You're hungry for more in that first bite. A little in moderation, whoever spoke that first was probably not someone who's battled a sugar problem. All the power to you if you can truly have one bite of something filled with sugar and carbs and be satisfied. That has never worked for me.
The only way I've conquered my sugar battle is eliminating it completely. You might think going cold turkey is hard, but in the long run you're better off. The sooner you get it out of your system, and that may take weeks, the better off you'll be. The easier it will be to say no the next time you're tempted. It might need to start like baby steps for you. Remove all added sugar, read all labels to everything you purchase and start building a sugar free pantry. As that gets a bit easier you can start trying all my low carb recipes.
Myth #3 Never Go Hungry- Snack Frequently
Frequently snacking throughout the day only increases your insulin. Insulin is a hormone that controls the amount of sugar in your blood. If you're snacking on carbs and sugar those will increase insulin, which causes a spike in your blood sugar, which leads to more hunger. It's a vicious cycle. Insulin converts sugar to fat and cholesterol. I'm not just talking when you eat something with sugar in it, I mean the refined carbs as well which turns to sugar in your body. Whenever insulin is increased, your body can not burn any fat from your body, it will only burn the sugar and carbs you are eating. So if you're trying to lose weight, you don't want high blood sugar because you won't be able to burn stored fat from your body.
Decrease the snacking each day by making sure you're getting a good amount of healthy fat at your meals. The healthy fat is what is satiating and will keep you fuller for longer periods of time. Going Low Carb has been a huge help in curbing the cravings!
I'd love to hear from you! What has been your experience in battling sugar cravings?
Need Help to Get Started? My Low Carb 1 Month Menu Dinner Plan eBook for purchase will help!