This Keto Bacon Cheeseburger Casserole is made low carb secretly using cauliflower as the base and no one will know! It's low carb, keto, gluten free, nut free and grain free!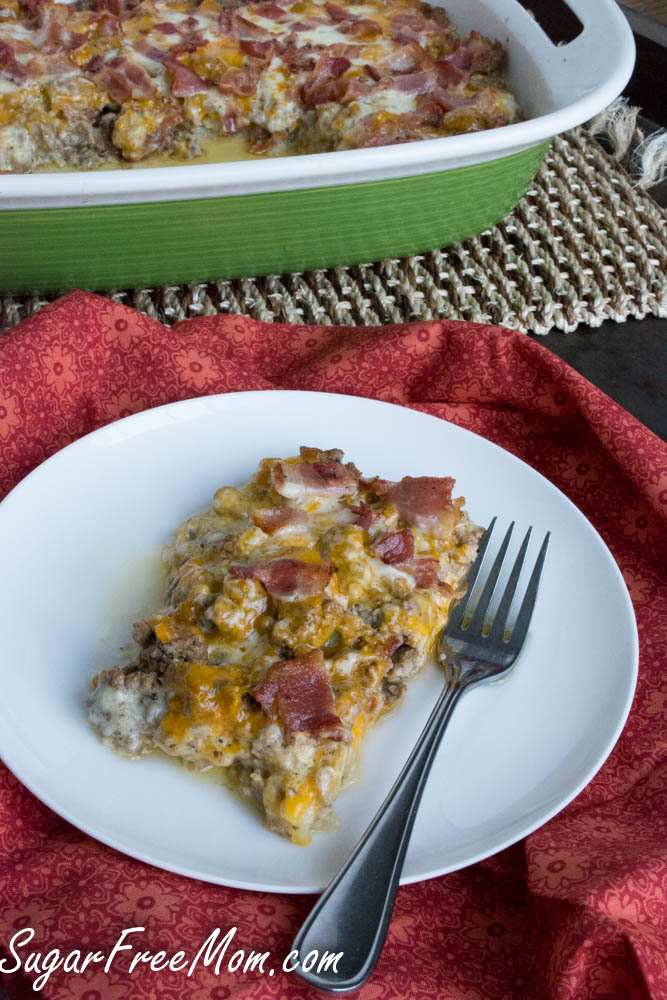 Cheeseburger Casserole
All the flavors of a cheeseburger made into a layered casserole dish with the secret vegetable ingredient as the base! This recipe was first published in March of 2015 and has been updated below along with a How To Video.
I do love a cheeseburger every once in a while, but I always skip the bun. I'm gluten free and keto, buns at burger joints are not.
But isn't the cheeseburger and toppings why we love them so? I highly doubt it's the bun that makes the burger.
So I give you the inside out burger made into a layered dish!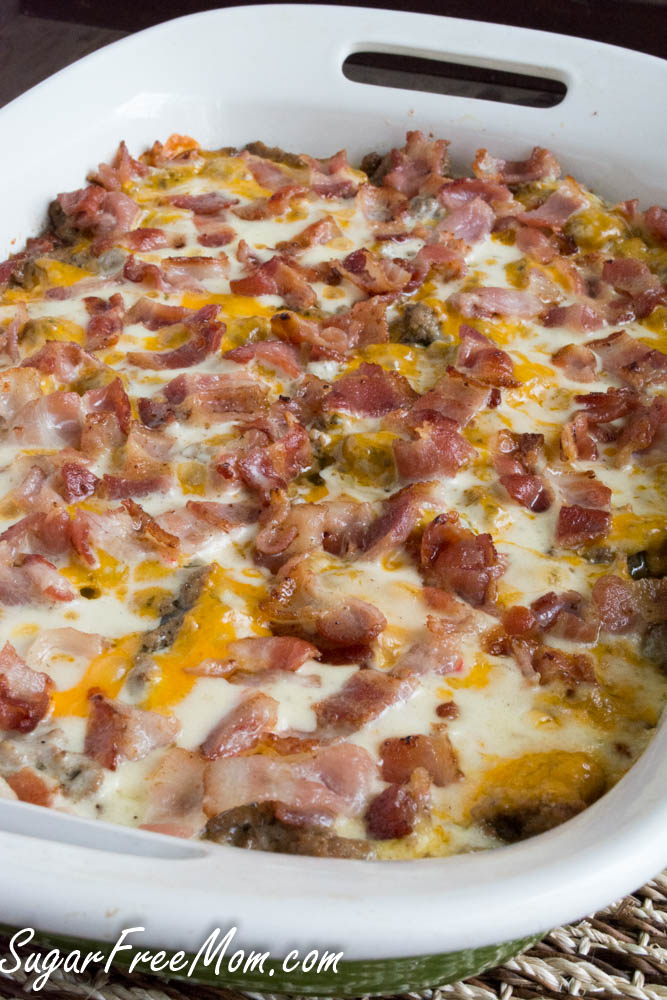 Impress your family or friends when you make this casserole. This recipe requires a few steps but the results are well worth the effort.
Bring it to a pot luck and WOW everyone there when you tell them they just ate cauliflower!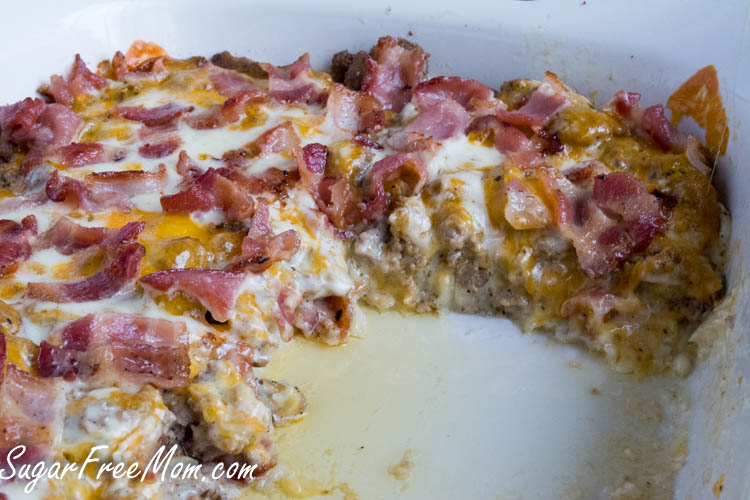 Bacon Cheeseburger Casserole
Cheese and bacon make everything right in my world.
Even if you are watching your calories this dish will fill you up with one small serving so the calories will be completely worth it and you are getting your family to eat cauliflower without complaint!!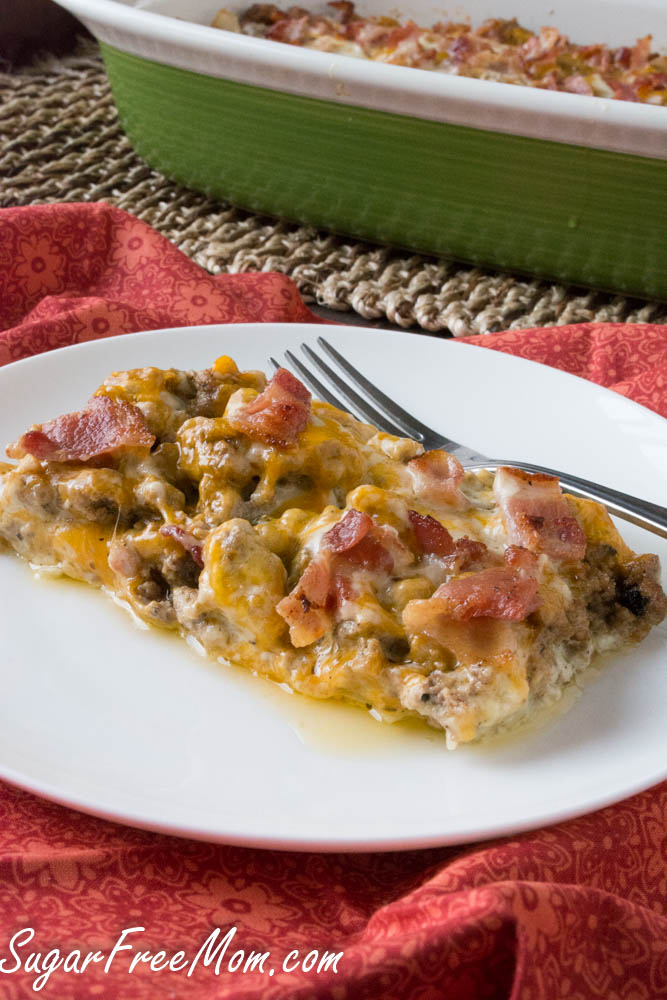 By the time you read this I will have completed my second to last Pine Wood Derby races with my little man who is a cubscout. Next year will be his last year to race his homemade race car. He unfortunately didn't win first, second or third place, not even in 5th, more like 10th place.
I can't say not winning a trophy for the fastest car doesn't bother me because it does.
Sometimes we just want our kids to win right? I know I know...it's not about winning but about the time spent together making the car, blah blah blah.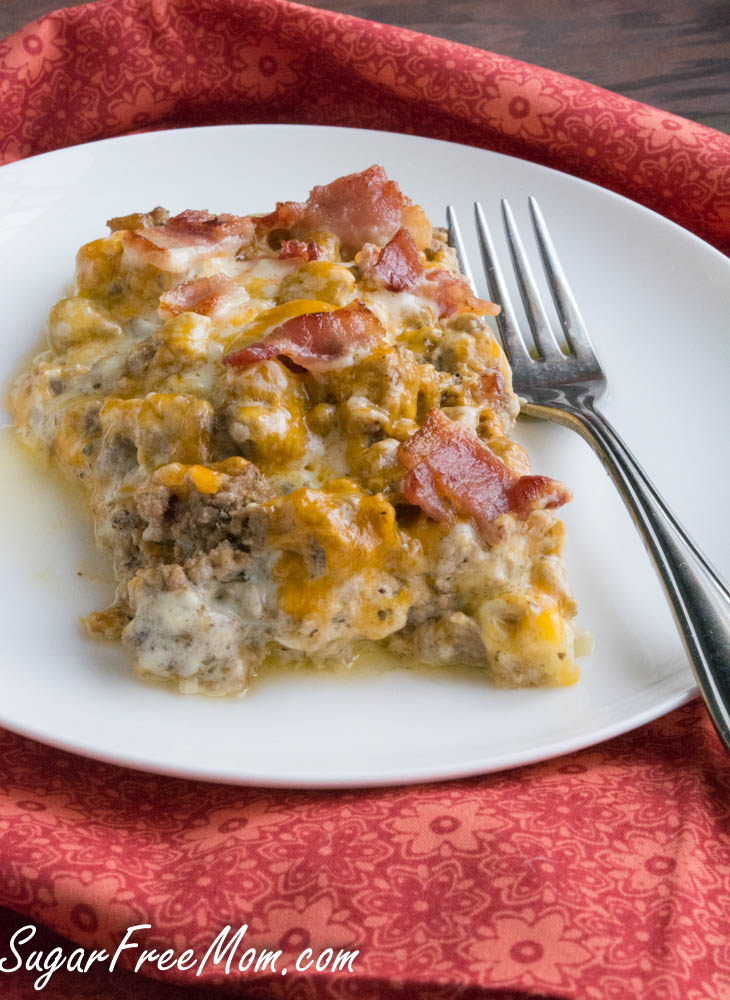 My hubby has been helping all the kids in the den to make sure their car is the right weight and you'd think he'd have some special idea of how to get our son's car to at least make it into the top 5. Nope. He places last every year. So defeating!
All the kids who participate get a medal for coming but it's just not the same.
As he said, " I did the worst than everyone!" with big tears in his eyes. All I could say was, "You went artistic and made a beautiful blue marbled eyed tuna car and you had fun making it with daddy and that's all that counts."
But that is certainly not how I felt.
I wanted my boy to win.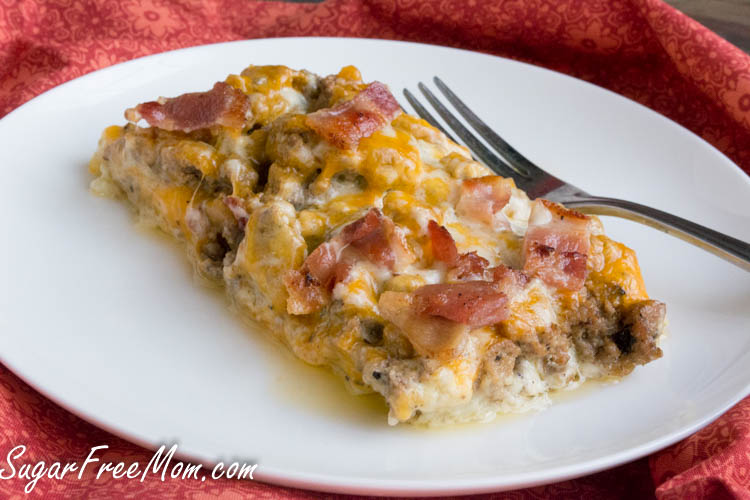 I guess lessons in life that come with struggles and trials are part of growing up.I can't make him feel better just like I can't make myself feel better when I struggle trying to lose these last 10 pounds. But all the struggles make us strive harder and provide a determination that can only come because of defeat. I've had my fair share of defeat in this life and I'm sure you have as well.
But to enjoy this inside out burger without a bun and be completely satisfied, there is not defeat in that. It's called winning!
Other recipes you might enjoy:
If you like this recipe, you'll love my meal planning membership!
You can now receive weekly low carb dinner meal plans in your email with shopping list and all you have to do is food shop!
The best part about my meal planning feature is that if you aren't interested in one of the dinner meals you can swap it out for something else! You can even change serving sizes and the shopping list will adjust! It pretty amazing software and I hope you'll take advantage of it.
Right now my meal planning membership is 25% off, but that is for a limited time. You can have a sustainable low carb/keto lifestyle when you're well prepared and planning meals is the key.
Keto Low Carb Cheeseburger Casserole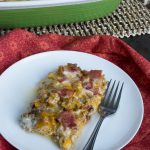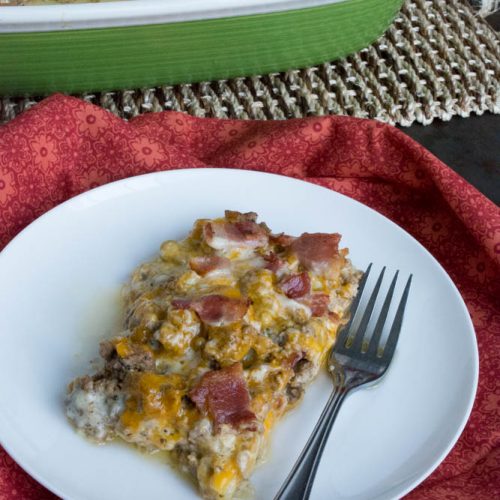 Bacon Cheeseburger Cauliflower Casserole
Total Time
1
hour
5
minutes
Ingredients
1

head cauliflower or about 6 cups florets

or 4 cups cauliflower rice

⅓

cup

coconut flour or choice flour

40grams

¼

teaspoon

salt

6

ounces

uncured bacon

1 ½

pounds

ground beef or turkey

1

teaspoon

onion powder

1

teaspoon

oregano

1

teaspoon

garlic powder

1

teaspoon

salt

½

teaspoon

pepper
Sauce
1

tablespoon

butter

1

tablespoon

coconut flour or choice

1 ½

cups

heavy cream

2

tablespoons

yellow mustard

8

ounces

sliced organic 100% cheddar cheese

I used Horizon
Instructions
Steam the cauliflower until fork tender. Skip this step if using cauliflower rice.

Place into a food processor and pulse until it resembles rice. Skip this step if using cauliflower rice. Thaw if using frozen rice and then follow the rest of the directions.

Set aside in a bowl to cool then add the coconut flour and salt and mix well.

Cook the bacon in a large skillet until moderately cooked, but not crisp.

Remove bacon with a slotted spoon to keep bacon juice in skillet.

Transfer bacon to a paper towel lined plate to cool. Once cool chop into pieces.

Add the ground beef to the same skillet and cook until browned.

Add the onion powder, oregano, garlic powder, salt, pepper and mix well.

Remove the beef with a slotted spoon and transfer to a bowl.

Preheat oven to 350 degrees F.
Sauce
Add the butter to the same skillet and stir in the flour over low heat. Cook until the flour has absorbed the butter then add heavy cream and mustard.

Continue to cook on low heat until the sauce thickens.
Assembly:
Place ½ cup of the sauce to the bottom of a 9 by 13 baking dish.

Spread the cauliflower mixture on the spread as evenly as possible.

Place 4 ounces of sliced cheddar over the cauliflower.

Spread the ground beef over the cheddar slices evenly.

Pour half of the remaining sauce over the beef.

Place the remaining cheddar slices over the sauce.

Pour the remaining sauce over the top and sprinkle with bacon.

Cover and bake 30 minutes.

Uncover and bake an additional 5 minutes.

Allow to cool out of the oven for 15-20 minutes before slicing and serving.
Recipe Notes
Net Carbs= 3.7grams
Updated April 2017: Original recipe used ground turkey and adding oil to cook it. I removed the oil and changed it to ground beef and also adjusted the gluten free flour to using coconut flour. All nutrition info has been updated accordingly.
Nutrition Facts
Bacon Cheeseburger Cauliflower Casserole
Amount Per Serving (1 piece)
Calories 444
Calories from Fat 310
% Daily Value*
Fat 34.4g53%
Cholesterol 140mg47%
Sodium 570mg25%
Carbohydrates 6.2g2%
Protein 26.9g54%
* Percent Daily Values are based on a 2000 calorie diet.