Crock Pot Balsamic Roast Beef is a winning family friendly recipe!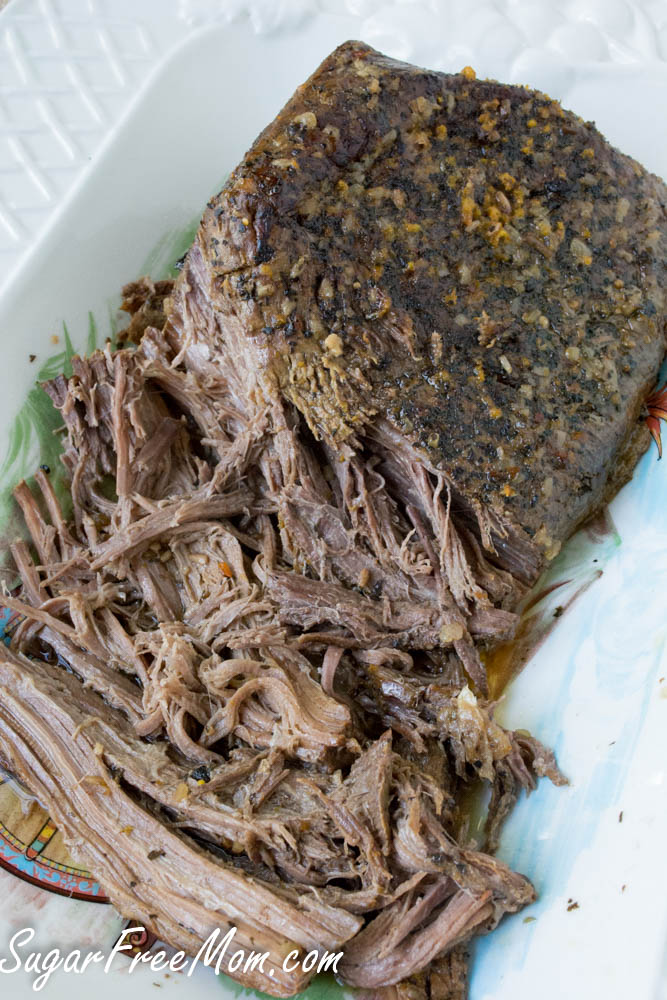 Some people freak out when they hear I homeschool my kids and have been doing so since my oldest, now 14, was 4 years old. "Why?" some ask. "How?" some question. "Oh goodness I could NEVER do what you do!" some exclaim.
Without question it isn't easy and I often wonder myself how in the world I've been doing this for all these years when I had no desire or any idea I would continue into the high school years. My oldest just started 9th grade and I'm happy to report, all the work is really on him, not me at all. I always thought, "I'm not high school teacher material, my kids will need to go to high school 'cause I don't want to teach them!" But things happen and change and you get to the point where resources available make homeschooling through high school so much easier than one would think.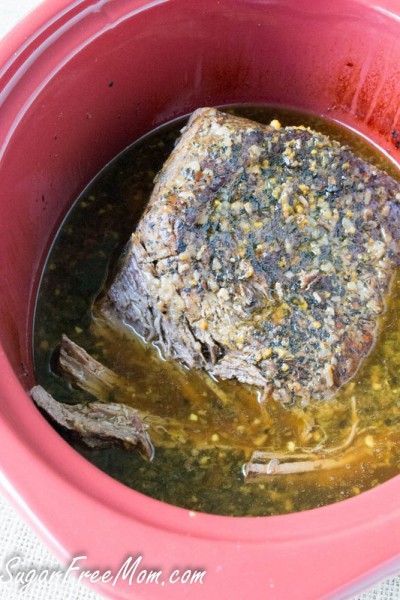 For my teen, he has classes online as well as classes at our local co op each week. The skills he is learning about time management are quite impressive and something I never thought he'd get a handle on until college and having to work with a syllabus! He's learning these skills now and I'm not having to nag him to get his work done. Point of the story, spending a little more money on online courses for high school has been the BEST investment and I'm grateful my hubby supported these choices.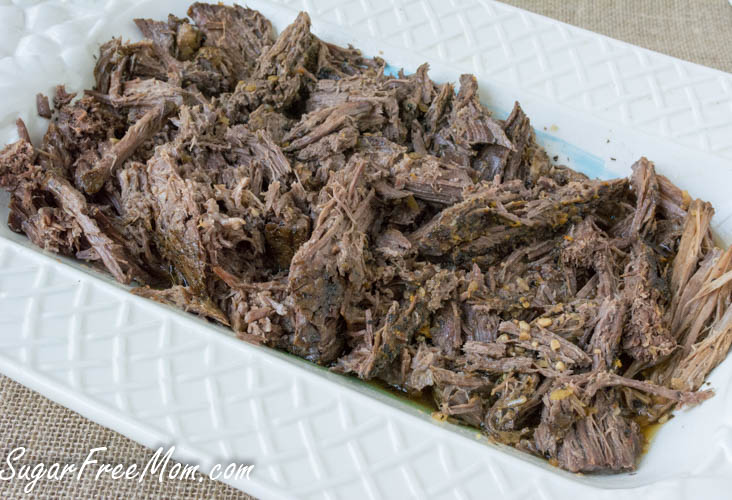 Our reasons for homeschooling our kids are many, but when we began it was out of necessity. I was working as a teacher at our local middle skill teaching special education and my teen was in daycare. We did this for two agonizing years. His first year we dealt with numerous nights of coughing and sickness and a doctor telling me he was bound to get sick because he was in daycare, just deal with it. We finally sought a different doctor who helped us determine it was due to allergens and ultimately acid reflux, asthma and bronchitis more times than I can count. By the second year we discovered he was getting bit and bullied at daycare and then had pneumonia. It was a torturous 2 years to say the least. I was a pretty sad and distraught mother and having a second baby by the time my oldest was 3.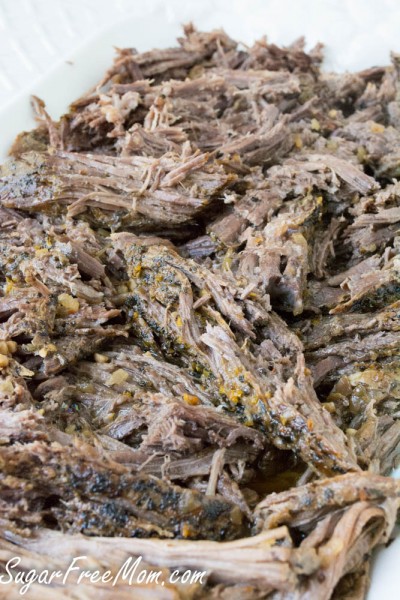 We decided to take a leap of faith and have me not return to teaching but instead tutor privately. It was a huge cut in our salary because at the time I was making more income than my husband. Best decision though we ever made. When my oldest turned 4 I saw no reason to make him go to preschool when I could do the same for him at home and I was so scarred from all the trauma and sickness for him, I just honestly couldn't send him to school.
And that is how it all began! Each year I said, "he doesn't need to go to Kindergarten, I can do that!", then it was first grade, then second and so on. We took it year by year and now well, guess you could say we are quite invested and wouldn't have it any other way!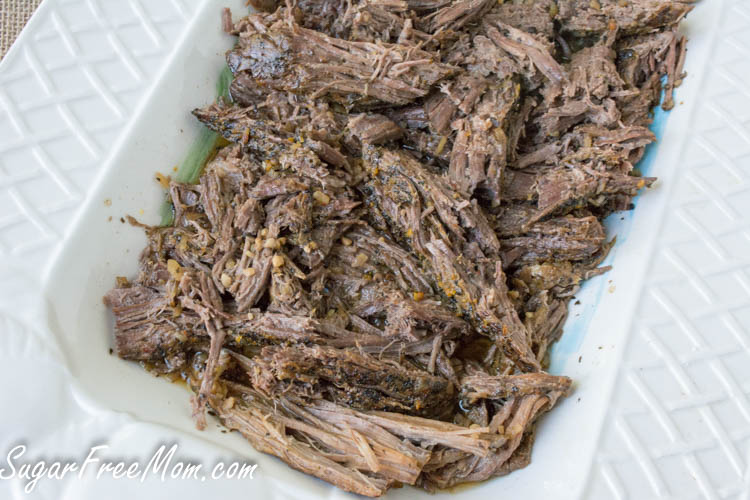 Homeschooling three kids, one in 6th and one also in 4th, is a bit more challenging than just one when we started. But like I said, now that the oldest is in high school, my part is really just as a facilitator and I can't say I mind that, not one bit. 🙂
I'm in love with this recipe I'm sharing today as it was adapted from my very popular crock pot chicken thigh recipe. There's really no way one could mess up this deliciousness because with the crock pot, just like homeschooling my high schooler, you are just the facilitator, letting IT do all the work for you!
Brenda's Notes:
I'm using white or golden balsamic in this recipe because I like the subtle flavor, not as strong as regular balsamic and it also has less natural occurring sugar in it. You can use either in this recipe. If you can't find white balsamic vinegar you can use regular balsamic. I also like this organic golden balsamic from iherb.com. I found my white balsamic at Trader Joes.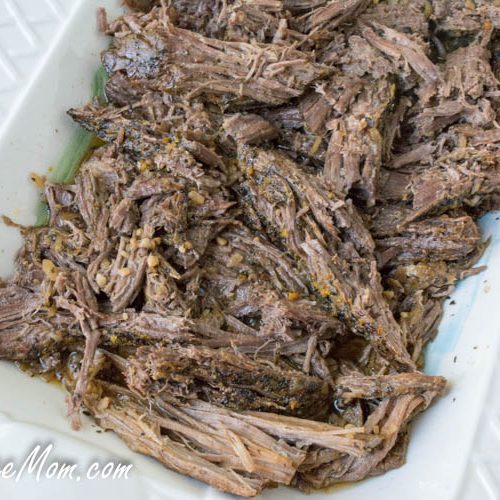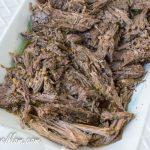 Print
Crock Pot Balsamic Roast Beef
Ingredients
4

pounds

chuck beef roast

boneless
Dry Rub
2

teaspoons

dried onion

2

teaspoons

dried basil

¼

teaspoon

red pepper flakes

¼

teaspoon

pepper

½

teaspoon

salt
Sauce
2

tablespoons

olive oil

4

teaspoons

minced garlic

1

cup

low sodium beef broth

¼

cup

balsamic vinegar

¼

cup

white balsamic vinegar

¼

teaspoon

red pepper
Instructions
Place the roast in the crock pot.

In a small bowl combine together the 6 dry ingredients for the dry rub.

Coat roast all over with the dry rub mixture.

Heat the oil and garlic in a large skillet and cook until garlic is fragrant.

Add the roast and brown on each side over medium heat.

Once browned place back into the crock pot.

Whisk the broth, vinegar, red pepper in small bowl then de-glaze the skillet used and pour sauce over the roast.

Cover and cook on high 5 hours or low for 10.

Shred meat with two forks and keep warm until ready to serve.
Nutrition
Serving:
5
ounces
|
Calories:
308
kcal
|
Carbohydrates:
3
g
|
Protein:
30
g
|
Fat:
20
g
|
Saturated Fat:
8
g
|
Cholesterol:
104
mg
|
Sodium:
260
mg
|
Potassium:
576
mg
|
Fiber:
1
g
|
Sugar:
2
g
|
Vitamin A:
32
IU
|
Vitamin C:
1
mg
|
Calcium:
36
mg
|
Iron:
3
mg