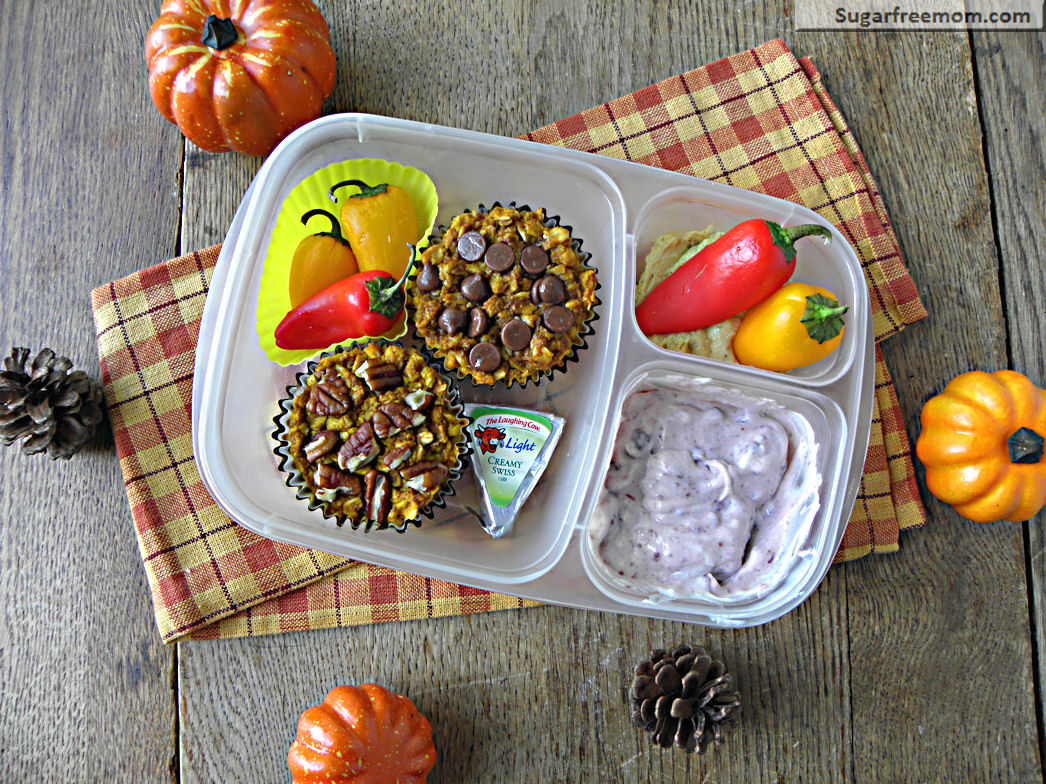 Easy packed lunches make life so........wonderful!! A simple preparing of some baked oatmeal, and a few sides and you've got another easy and healthy Meal-to-Go. In fact you can still prepare this for yourself whether you need it to-go or not and are a stay at home momma.
Having something ready for yourself as a mom after feeding the kiddies is the BEST feeling! Knowing you are taking care of YOU with a healthy meal and not unhealthy snacks or not eating at all until you are famished and eat everything in sight, is really loving yourself! 🙂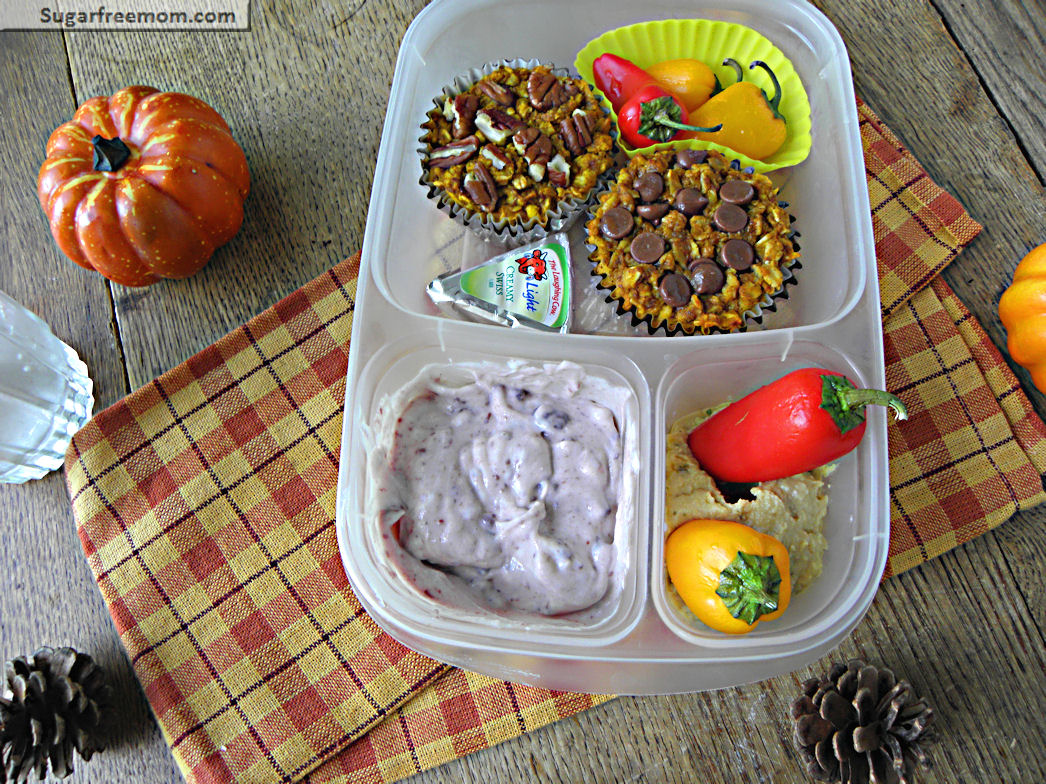 Some simple sides with this yummy oatmeal; sweet peppers and hummus and a rather new concoction: Mix plain nonfat Greek yogurt with some no added sugar jam. No need to add any other sweetener as the jam is enough. I used the brand Polaner all natural fruit spread.
Have a little lite cream cheese with your baked oatmeal and you've got an easy, no heating required lunch to go!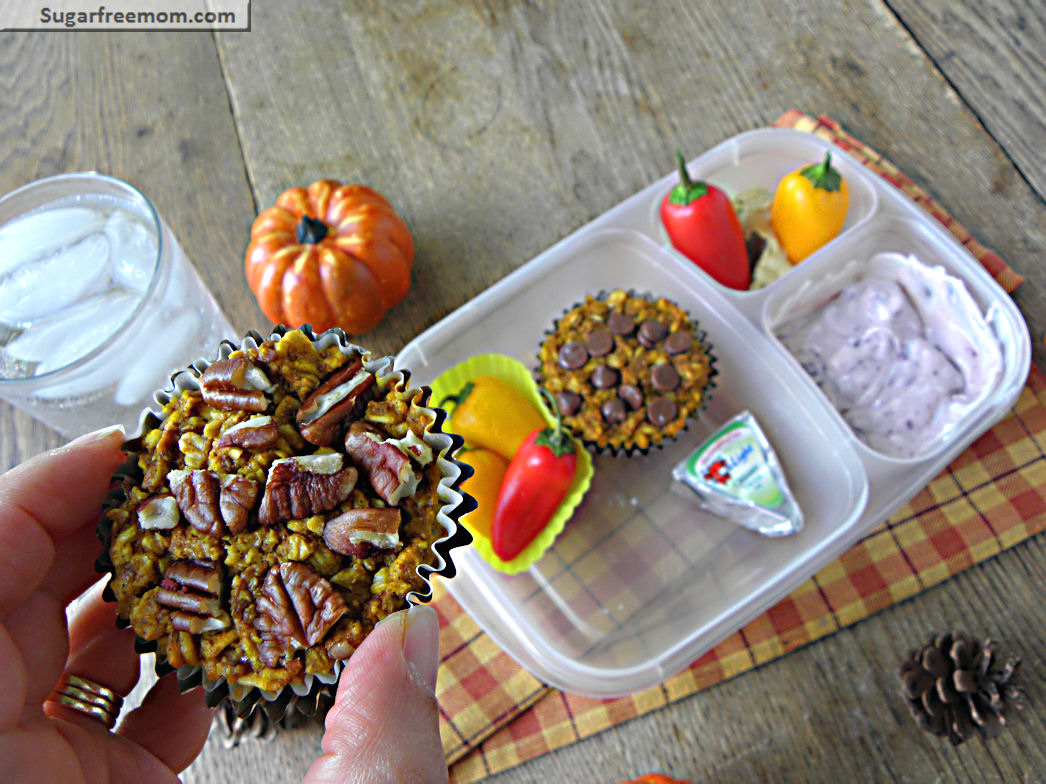 Baked Pumpkin Oatmeal Meal-To-Go
[sc:Ziplist]
2 servings Personalized Baked Pumpkin Oatmeal Cups
1 laughing cow cheese wedge, lite
1 cup sweet peppers
¼ cup hummus
½ cup plain Greek nonfat yogurt
2 tablespoons all natural jam, no sugar added
Nutrition Info
Calories for entire Meal-To-Go: 395* Fat: 9g* Cholesterol: 13mg* Sodium: 297mg* Carbs: 54g* Fiber: 9g* Sugars: 10g* Protein: 21g* Points+: 12*
Other Meals-To-Go recipes you might like: