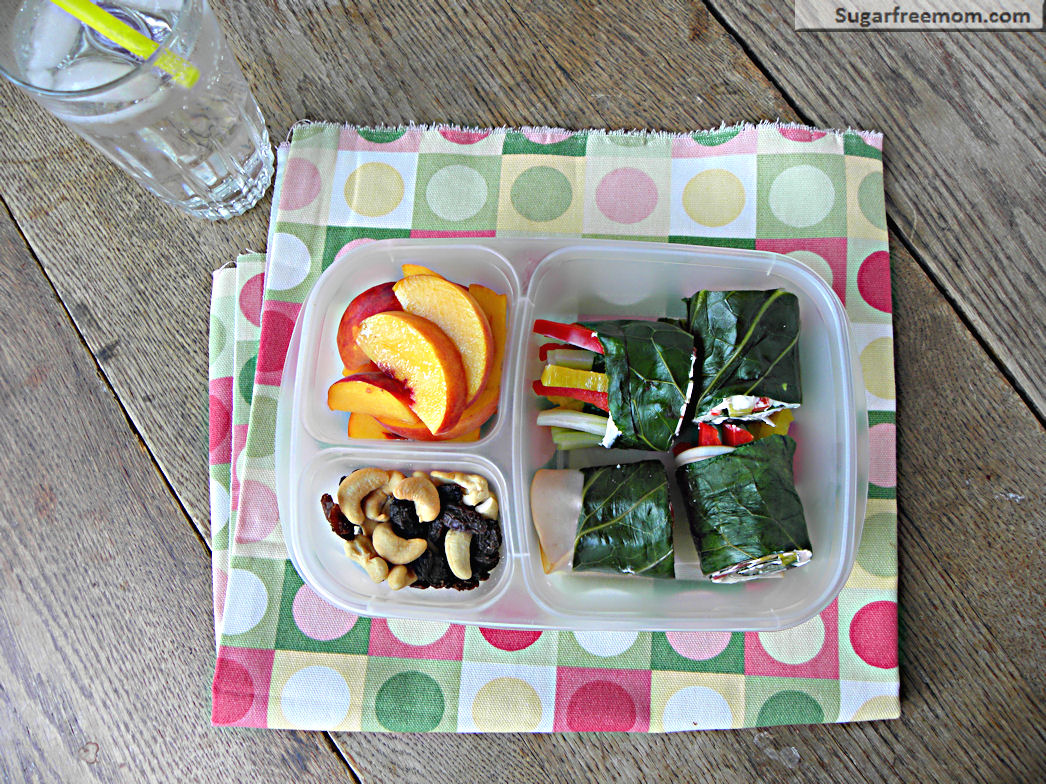 Perfectly easy and quick meal-to-go! If you're kiddies or even you dislike veggies I bet they will eat them stuffed into this mock sushi roll. My oldest picky 12 year old's only way to eat veggies is in sushi so this works for him and hopefully will work for you or your family.
Takes not time to prepare as long as you have some blanched collard greens on hand or you could sub in your favorite tortilla wrap as well. Either way lunch is ready to go!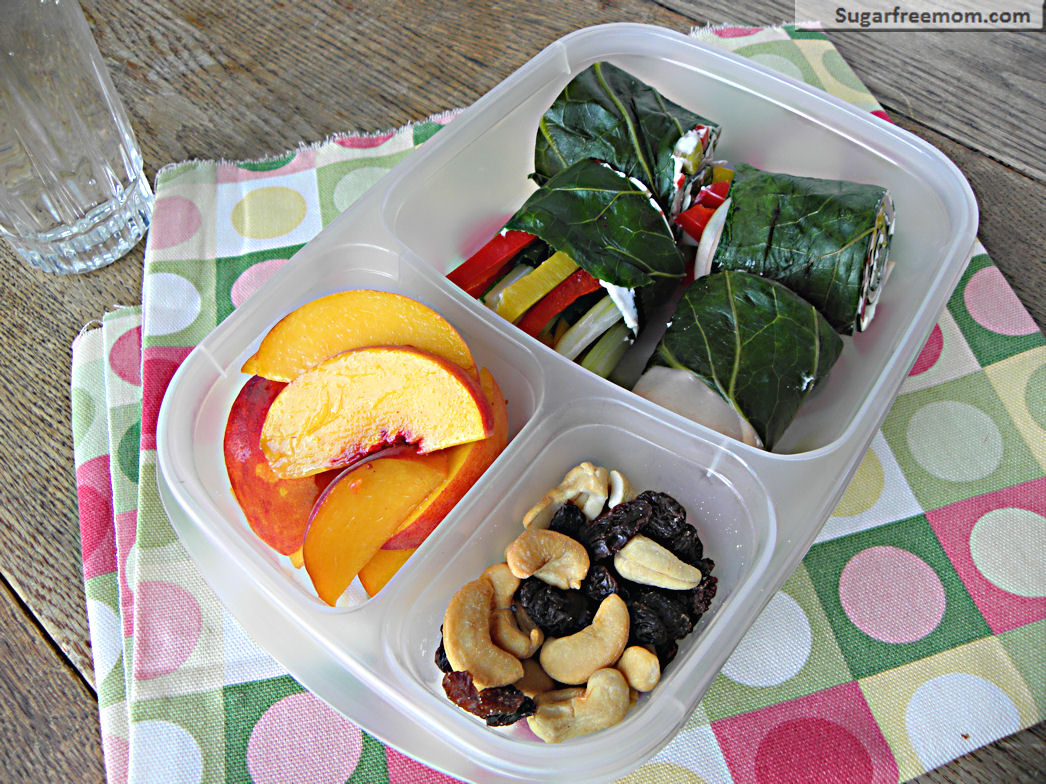 Add some raw nuts, dried raisins and a fresh peach and you're done. Most of the calories come from the nuts and raisins. If you haven't seen my collard green mock sushi roll recipe for the nutrition info you are in for a great surprise!
2 HALVES equal ONLY 83 calories, that's it!! AND they taste fantastic too!
It's just another change of pace from the average packed lunch don't you think?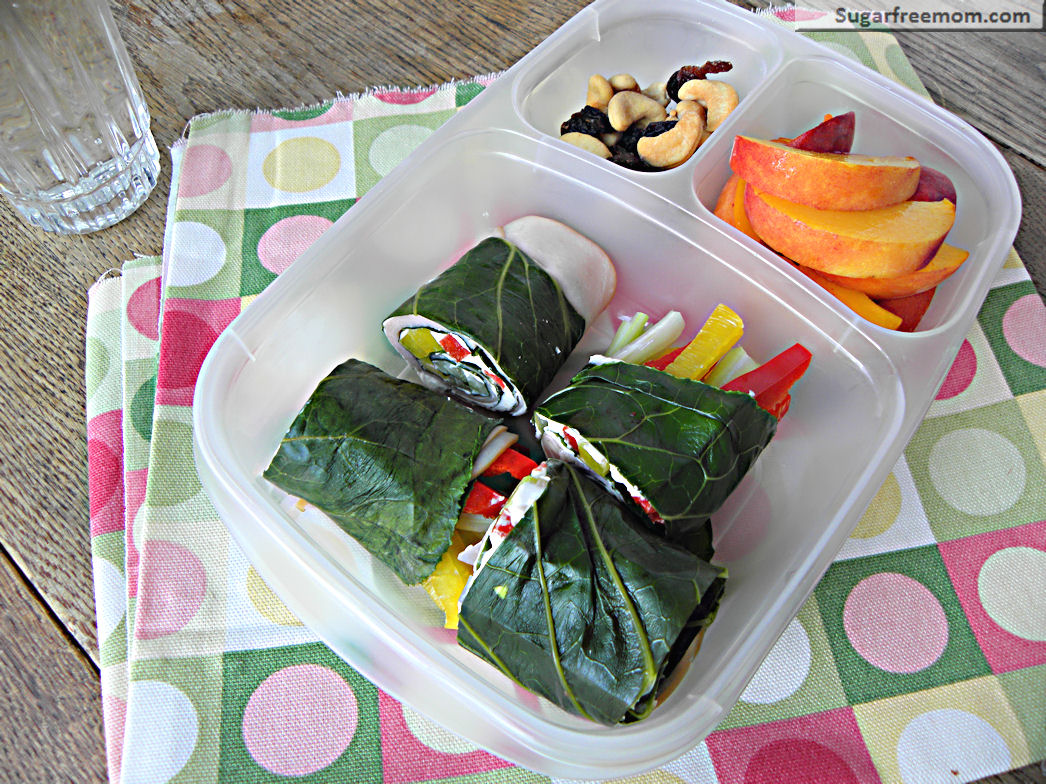 Collard Green Mock Sushi Rolls Meal-To-Go
[sc:Ziplist]
Nutrition Info
Calories for entire meal-to-go: 474* Fat: 19* Cholesterol: 23mg* Sodium: 563mg* Carbs: 55g* Fiber: 7g* Sugars: 36g* Protein: 17g* Points+: 10*
Other Meal-To-Go Recipes you might like: