This post and photos may contain Amazon or other affiliate links. As an Amazon Associate I earn from qualifying purchases. If you purchase something through any link, I may receive a small commission at no extra charge to you. All opinions are my own.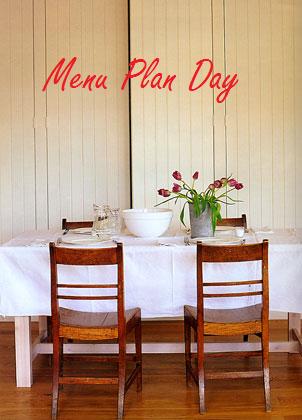 Happy Sunday to you friends!
I've been quite busy cooking many recipes on Saturday for my Mom's Birthday party today with family. A total of 15 will be coming over. My youngest brother is bringing the birthday cake and my other brother, actually more like my sister in law, is making a quinoa salad and an apple pie. As you will see below, with all the main course cooking I was doing, I couldn't get to making a healthy, no sugar added dessert. But I do have plans for a new appetizer today with a friends homemade goat cheese! So you can stay tuned for that.
In the meantime, here is the rest of the menu for the week before we head out next Friday for a weekend of camping with the cubscouts. They prepare all the meals so I won't be needing to feed all of them myself! 🙂
Breakfast
Dinner
Birthday Party for my Mom: Traditional Bolognese Sauce, Lasagna Roll-Ups, Healthy Eggplant Parmesan, Meatballs-[using recipe for crock pot but baking in oven instead], Sausage & Peppers, Fennel Salad, String beans
YEAH for left overs!!!
Beef Stew with whole wheat popovers
Roasted Chicken, Baked Sweet Potato Fries, steamed broccoli/cauliflower
Baked Tilapia, Kale Feta Stuffed Portobello Caps, brown rice, sauteed spinach
Friday through Sunday we will be camping with the cubscouts!
Have a wonderful day!
This meal plan is being shared at "I'm an Organizing Junkie".