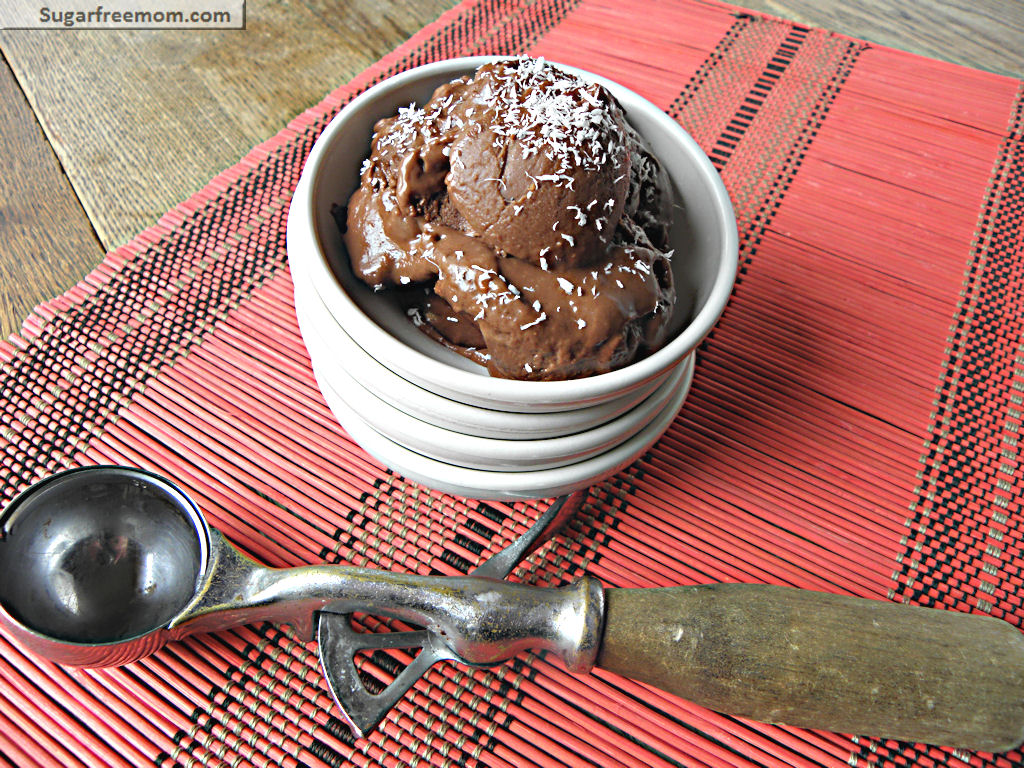 3 Ingredients......
plus a food processor........
and a freezer........
equals a soft-serve, creamy, chocolate peanut butter "ice cream"!!
Ok so it's not REALLY ice cream, BUT it is totally a pretty darn good fake out! It's made from purely banana. You've seen the original recipe as Peanut Butter Toffee Dairy Free Ice Cream posted on my blog.
All I did was add one other ingredient and this time I even SKIPPED adding any stevia at all! Of course if you feel it's not sweet enough as it is, then go ahead and just start with about ¼ teaspoon is all.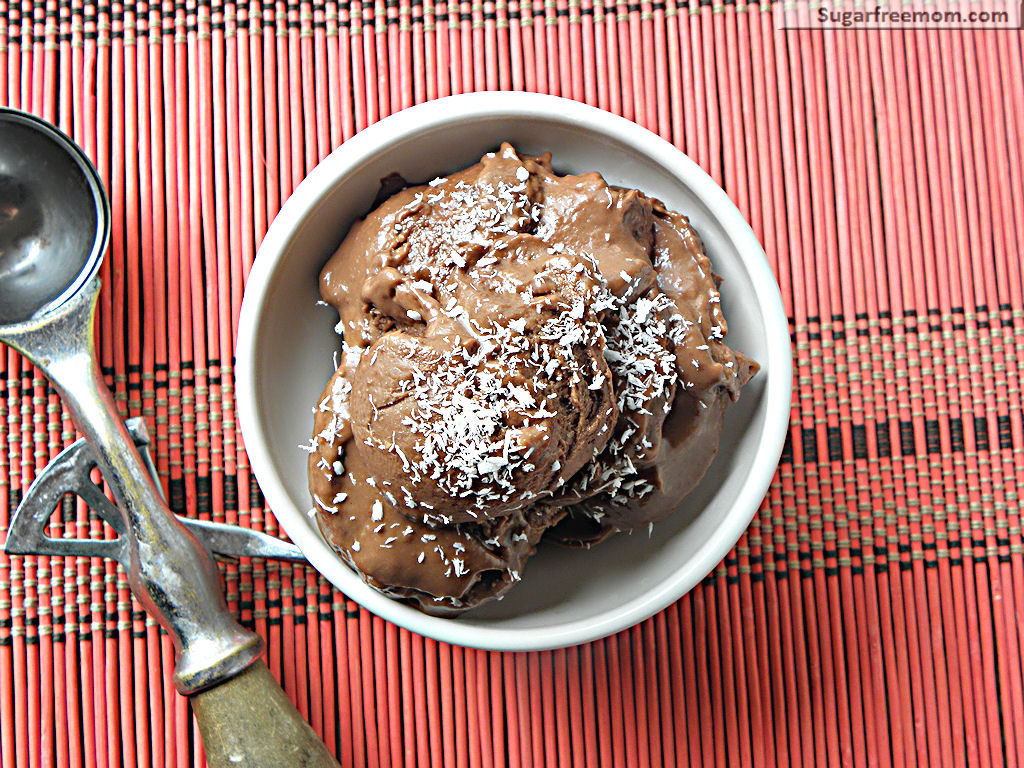 Soft, creamy, delicious! Need I say more?
Chocolate Peanut Butter "Ice Cream" [Dairy Free, No Sugar Added]
Author:
Prep time:
Total time:
Ingredients
2 semi-frozen bananas
2 tablespoons peanut butter, all natural, no added sugar
2 tablespoons cocoa powder, unsweetened
Instructions
If you don't have a banana already peeled and frozen, put one in the freezer for about an hour.
Using a food processor, place the bananas in and let it go until you start seeing that is becoming very smooth, no lumps.
Add the peanut butter and continue to process until smooth again. Then add the cocoa and process again, taste and decide if you need any stevia.
Pour it into a serving dish and place it back in the freezer for another 15-30 minutes.
That is it! Top with nuts, [url href="https://www.sugarfreemom.com/recipes/chocolate-hardening-sauce-a-ka-magic-shell-no-sugar-added/" target="_blank"]Homemade Chocolate Hardening Sauce:[/url] a.k.a. Magic Shell!!! or even some [url href="https://www.sugarfreemom.com/recipes/stevia-sweetened-strawberry-dairy-free-whipped-cream/" target="_blank"]dairy free sugar free whipped cream![/url]
Serving size:
½
Calories:
210
Fat:
8.3g
Saturated fat:
1.1g
Carbohydrates:
33.4g
Sugar:
15.9g
Sodium:
61mg
Fiber:
6.1g
Protein:
5.8g
Cholesterol:
0
Notes
Weight Watchers PointPlus: 6*
I totally LOVE the banana flavor in this dish, but I know some of you don't like banana.
Here's other options for you: