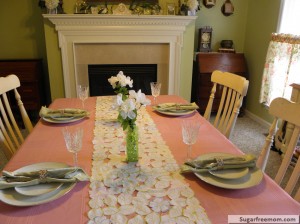 It's Sunday! Time for sharing what I'm serving up for my family this week ahead! On Thursday it will be the Fourth of July, a day we celebrate the Independence of America. BBQ's will be happening everywhere across the country and we are no exception. Ours will happen at my parents house so the kids can enjoy their nice big pool. I'll be making two new side dishes and my parents will do the rest, gotta love that right?!!
Here's what the week looks like for us:
Breakfasts
Dinners
Have a wonderful week and Happy 4th of July to those in the USA!