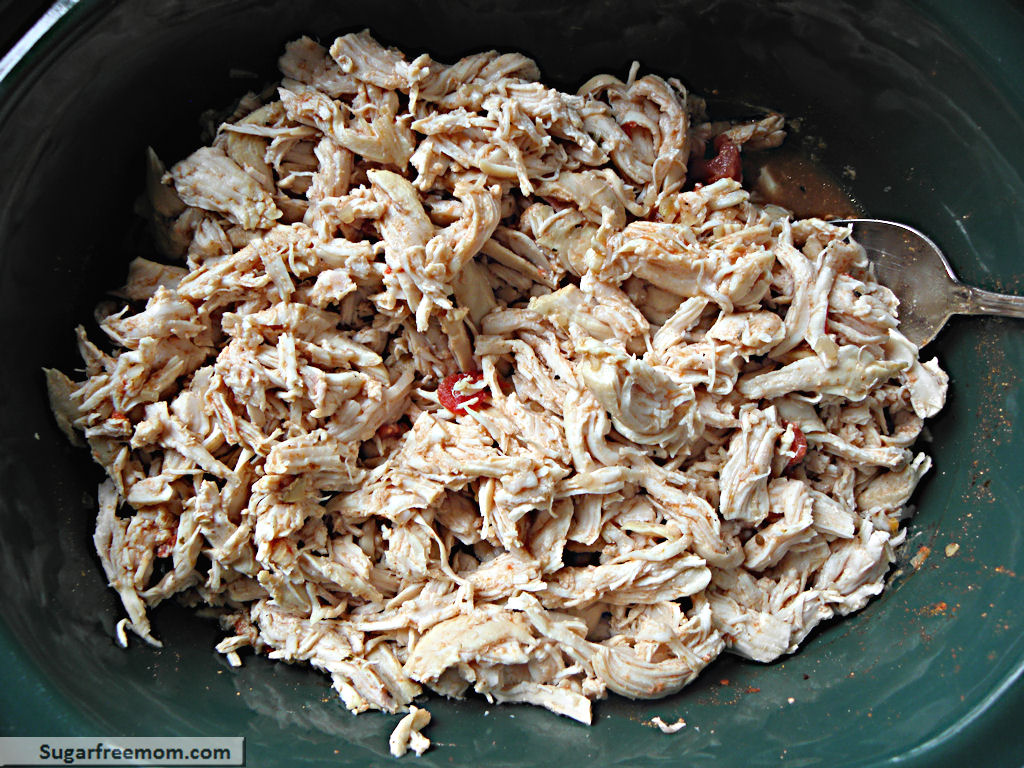 Sometimes crock pot meals involve some prepping before they even go in the slow cooker. But some, like this fab recipe is super simple. And I need super simple and easy, how about you?
Once made you have enough shredded chicken to do so many different meals with. I made my kids quesadilla's and tacos. You could make my Chicken & Bean stew. I even threw some over my salad the other day!
Basically, this is a perfect make ahead meal that you can portion out and freeze in ziploc gallon bags and pull out when you're ready to make up your dinner. What's not to love about that!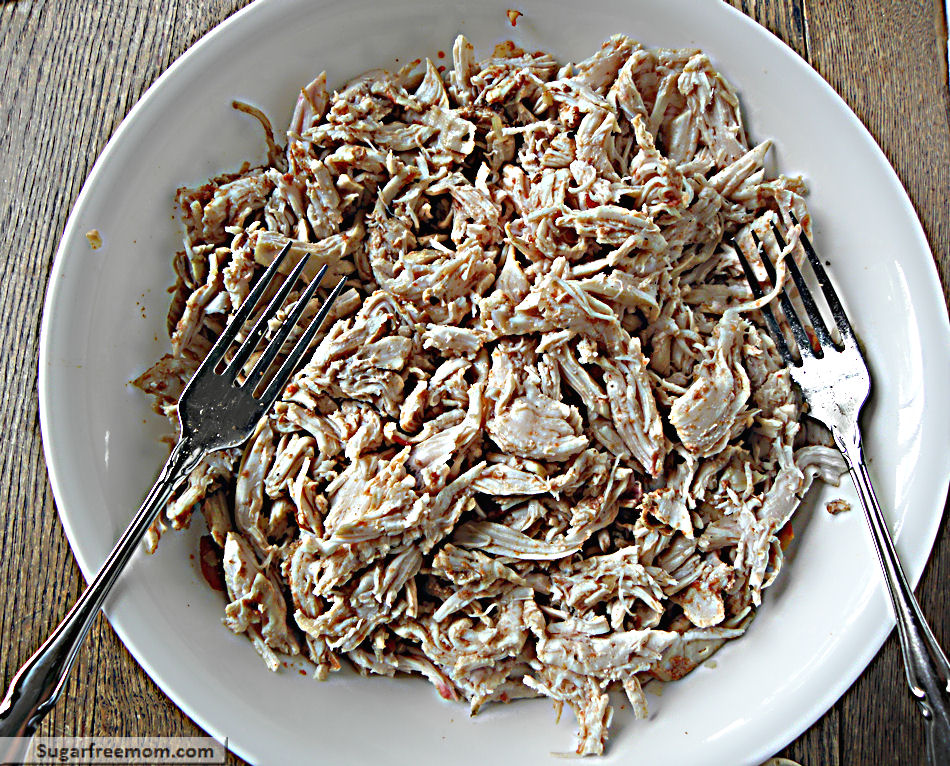 When I was searching online for a great recipe I came across Good Life Eats and adapted from there. Knowing my family would not like too much spice I went with only 1 tablespoon of chili powder, the original recipe uses a jalapeno which the hubby would love but not the kiddies. So on my recipe 1 tablespoon of chili powder only gave a slight hint of Mexican spice, not much. I probably could have used 2 tablespoons without too much complaint from the kids.
Crock Pot Shredded Mexican Style Chicken
Author:
Prep time:
Cook time:
Total time:
Ingredients
4 pounds boneless, skinless chicken breasts ( had 5 whole breasts)
2 cups Marinara Sauce (no sugar added) or 1-15 oz. can tomato sauce
1 cup water
2 tablespoons dried onion flakes
2 teaspoons minced garlic
2 teaspoons cumin
2 teaspoons coriander
½ teaspoon salt
¼ teaspoon pepper
1 -3 tablespoons chili powder
Instructions
Place one cup of sauce on the bottom of the crock pot. Add the chicken.
Mix all the rest of ingredients in a small bowl then pour over the chicken.
Cook on high 4 hours or low 6.
Remove whole breasts and shred chicken with your fingers or you can use 2 forks to separate the meat.
Place all the shredded chicken back into the crock pot and mix it into the sauce.
Keep on low until ready to eat!
Serving size:
½cup
Calories:
119
Fat:
2g
Carbohydrates:
3g
Fiber:
0
Protein:
21g
Notes
Weight Watchers Points Plus: 3*