This post and photos may contain Amazon or other affiliate links. As an Amazon Associate I earn from qualifying purchases. If you purchase something through any link, I may receive a small commission at no extra charge to you. All opinions are my own.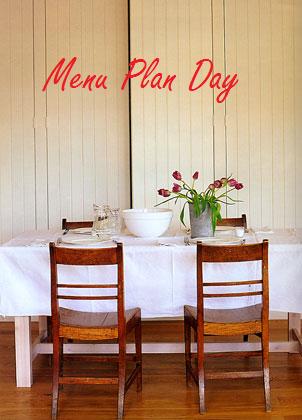 Happy Sunday to you! My hubby and oldest have been away all weekend camping.
OUTSIDE.
IN MASSACHUSETTS SOMEWHERE.
FREEZING.
And they LOVE IT! Better his dad than me, that's all I can say on that!
Last night I went to my parents for dinner and we had a friend over on Friday so it hasn't been too lonely but I really miss them terribly when they go away for the weekend. Now that my oldest is a boyscout, it happens once a month!
So as far as food today, it's left overs and simple grilled cheese later. The hubby will bring home the oldest, shower, unpack and take the youngest to a cubscout event in which they are headed to another cold, but not as cold place. They are going to see a Providence Bruins hockey game with the pack.
Some weekends are like this so I'm grateful tomorrow is a holiday which means no work for the hubby or school for us. We'll be able to spend some quality time together! 🙂
Here's the menu for my family this week:
Breakfasts
left overs of Gluten Free Sugar Free Baked French Toast (recipe coming soon!)
Citrus Scones (New recipe)
cereal & berries, yogurt -2x
Dinners
Hope you all have a wonderful relaxing Sunday and great week ahead!